In New Zealand, it is a traditional race Hunterville Huntaway Festival with bovine eggs in his mouth.
For contestants invented many interesting phases, which are not all the strength to overcome.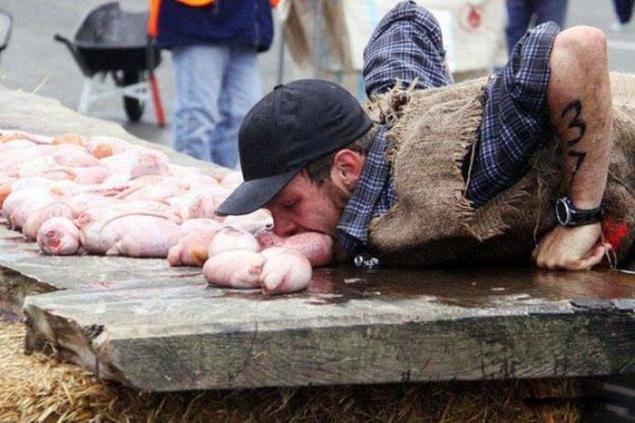 Participants need to carry an egg in his mouth at a distance of about 50 meters, in a wheelbarrow to carry the dog, eating a bull dick plunge into a bowl with water, generally cheerful such competition.