I went today to buy screen for a bath, do not think all the pre-measured and recorded on bamazhku. And in the end ?! None of the range in the store did not fit into my measurements
And then there were still a lot of shopping .... On the screens and their components for dinner, I knew bleat, everything! However, apart from the knowledge gained nothing ...
Initially, depressed, angry, and then remembered that at home lying around 2 PVC panels. The plan is ripe instantly! Bought 2 so white sticks, guide and outer corners. And dragged them home. Along the way, she went to her mother and stolen without the pale blade for hacksaws, hacksaw itself is not found.
That's what I was already in the evening. And the photo report on the step by step process. Fot many last note.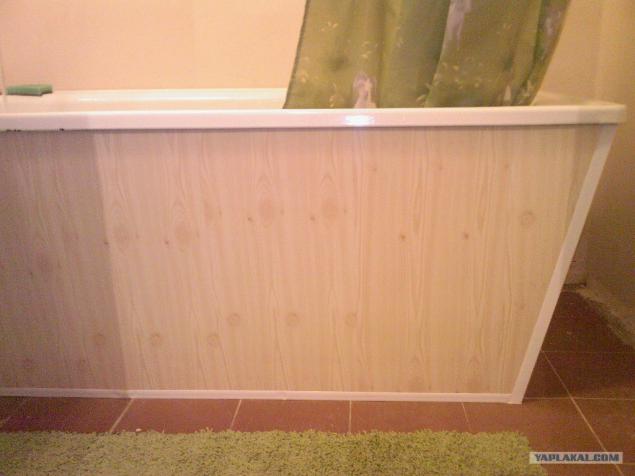 Degrease nail polish remover bottom perimeter of the future of the screen. Sawed white sticks in accordance with the measurements)))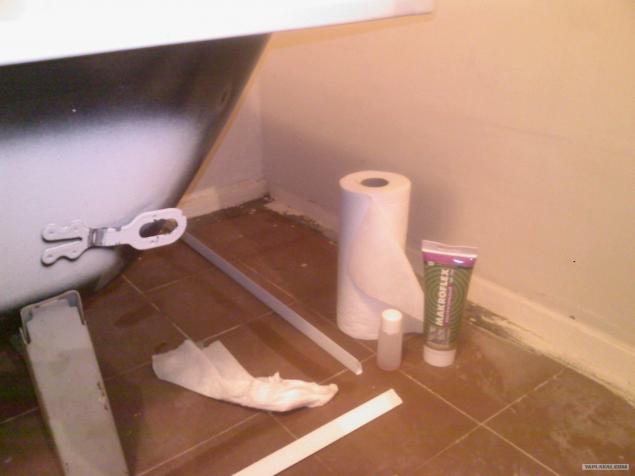 Raschertila and dripped liquid nails. Do not even ask where they are at my house.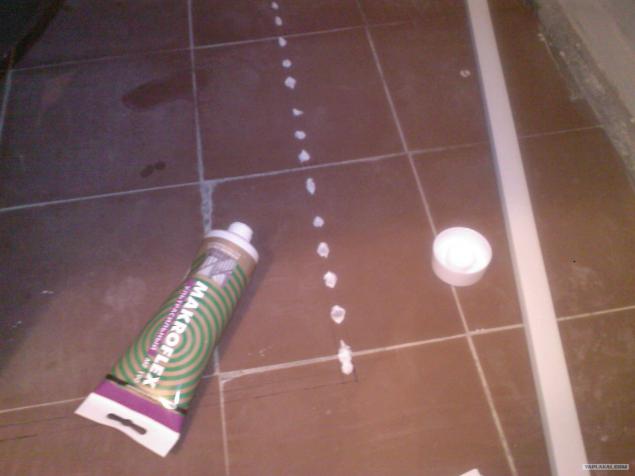 Sawed, in accordance with the vertical measurements, panels (upper stop at the edge of the bath, the lower perimeter is focused on legs)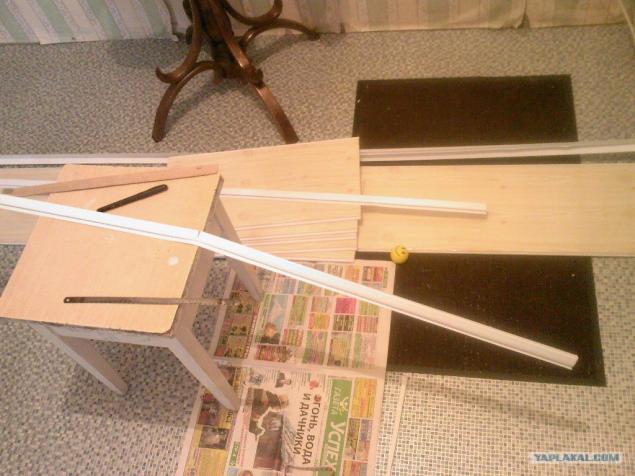 There stepped a little, at first tried to glue the guide, but because Screen conceived at an angle to push pieces of glued panels in the guide did not happen. I tear off, gathered in her panel, and then glued to the floor.