A few days ago to visit me came a good friend and a sly smile, pulled out of the bag a box of iPhone 4. «I already have an iPhone 4, why you dragged this thing?" - I asked, not understanding the trick. He received the answer: "Do you consider its [the box] better, feel, open." It immediately struck me as odd: larger than a box of European the iPhone 4, but slightly smaller than, for example, in the UK or Hong Kong Kit, which is a hefty adapter for their monstrous power outlet. Oh, and where the apple on the bottom? No there bullseye. After opening the box, I realized that I was dealing with another Chinese replica. Naturally the desire to compare it with the original, especially since before I came across only with copies of the original iPhone and iPhone 3G / 3GS.
+22 Review Photo by Roman Yuryev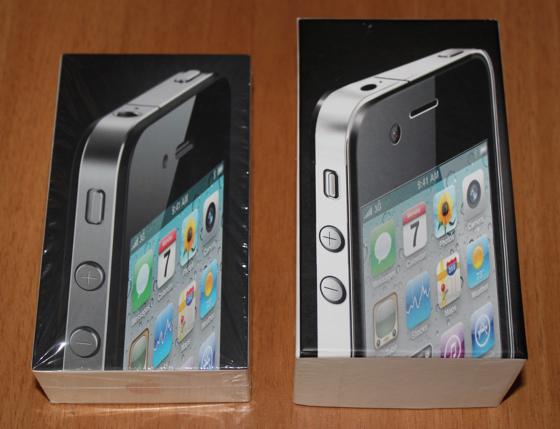 Cardboard from "Chinese" boxes easier than the original, printing less, but overall quality at a good level. He took the word "Chinese" in quotes because, in fact, the original iPhone 4, his entire collation and packaging is also made in China, but in other plants, to those that have long been on the equipment have surpassed many businesses in the US and Europe. So when I found another man boasted that his phone / player / still any gadget collected somewhere in the United States, France, Finland, it can cause a smile. Major Chinese companies have long reached the world level. Although the matter of respect legendary Japanese assembly, but, again, it all vestiges of the past and the echoes of Sony, which collects some of the flagship products at home and they really boast of excellent quality. But, back to the Chinese replica iPhone 4.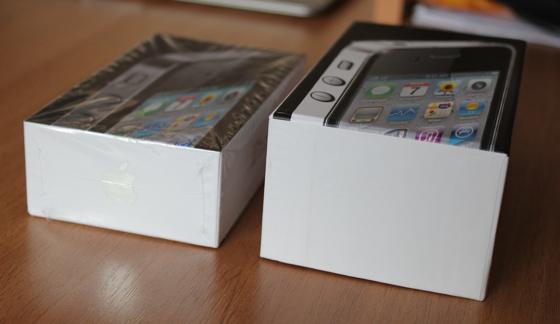 Pyryshki-pimples
Open the box and see the harsh pink bag with bubbles, and the inside - the phone in another bag. After removing the last bag, I discovered that the device is still in the film is packed with - powerful.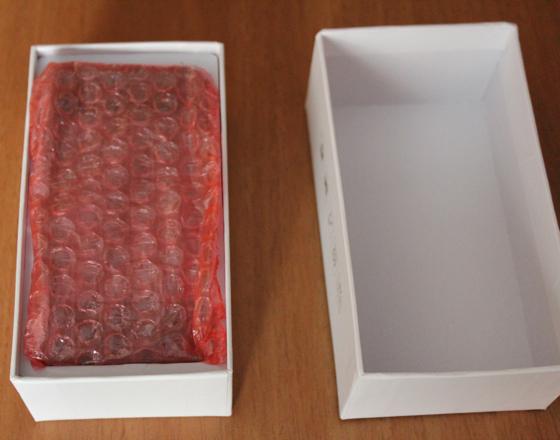 04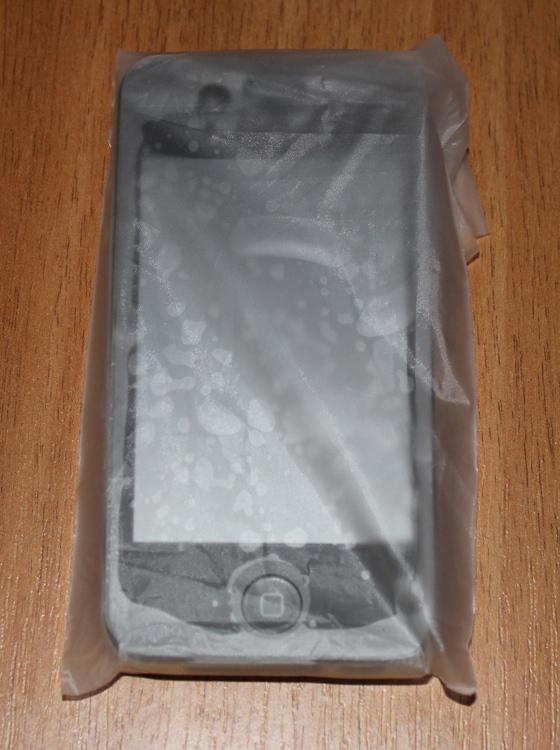 Included, in addition to phone, packed as cabbage, there are grim headset white with a hefty button accept / reject call, USB-cable for connection to a PC or power supply, proper power supply itself, and a spare battery. "Tray," which is a telephone, is made from the same plastic remarkable as penny children masquerade mask thickness and it has similar.