Popular logos originated a long time ago, but in the form in which we know them today, did not appear at once.
See the original look and a modern logo.
In 1975, Bill Gates dropped out of Harvard, and along with his childhood friend Paul Allen founded Microsoft.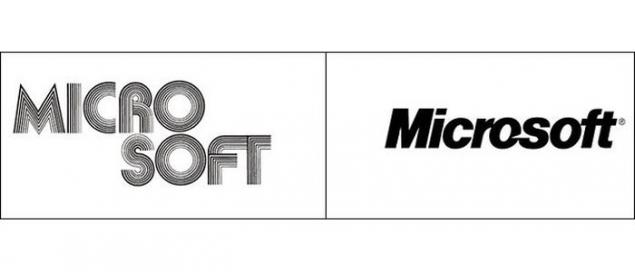 In 1940, brothers Dick and Mac McDonald opened their own barbecue restaurant in San Bernardino, California. In 1955 they were joined by Ray Kroc, who bought at MacDonalds right to act as exclusive agent for franchising. Kroc registered company McDonald's System. Fast-food chain beginning to entangle the United States and other countries.

1889. The city of Kyoto. Japan. Fusadziro Yamauchi, head of the company has been producing Marufuku hanafuda playing cards. In 1907 the company name changed to Nintendo Koppai. In the 1970s, Nintendo began producing toys and game machines. In 1980 came the famous video game Donkey Kong.

Japanese car giant Nissan Motor Company was founded in June 1934. In 1951 it was released a really legendary model - the first SUV Nissan Patrol four-wheel drive.

1932. City Billund, Denmark. Carpenter Ole Kirk Christiansen contains a small shop selling wooden toys in it, ladders, ironing boards. Soon came the name of the company - LEGO. It comes from the word «Leg» and «Godt», which together mean "play well." Later the company founder was surprised to learn that Lego in Latin means "I put».