Well read and owners of large collection of literature devoted to the home.
Creative ideas for creating bookshelves at home.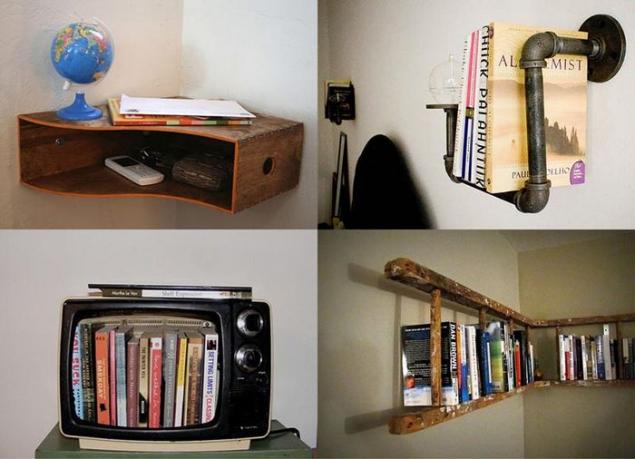 1. The shelves on the brackets.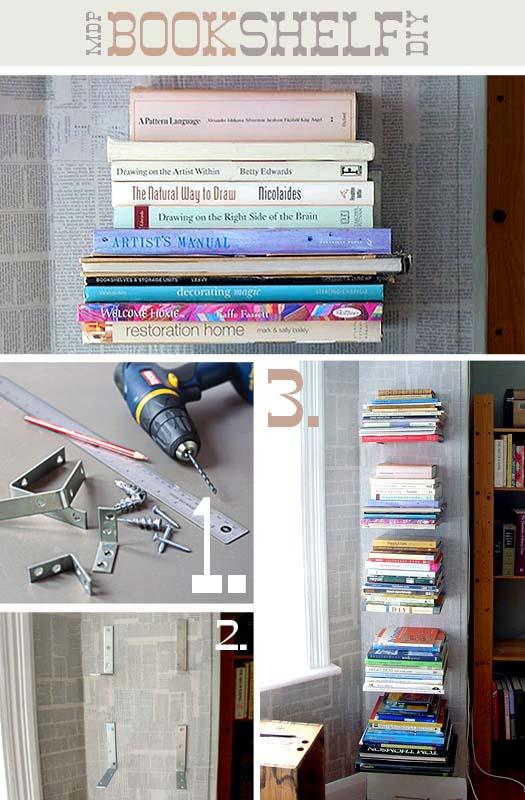 2. Shelf from Ikea - a cell connected to conventional office paper clips.

3. Shelf-Hanger. You can use the bracket.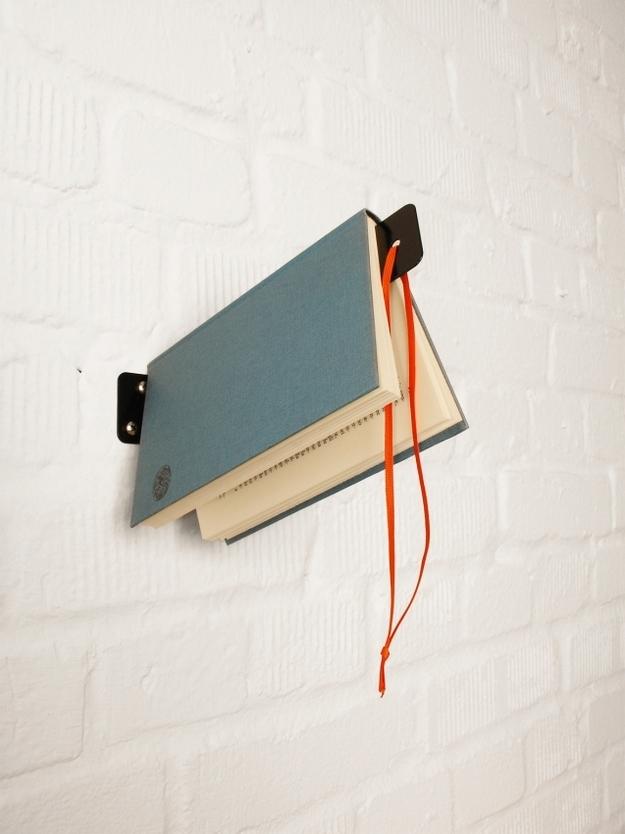 4. The shelves of the two ladders and planks.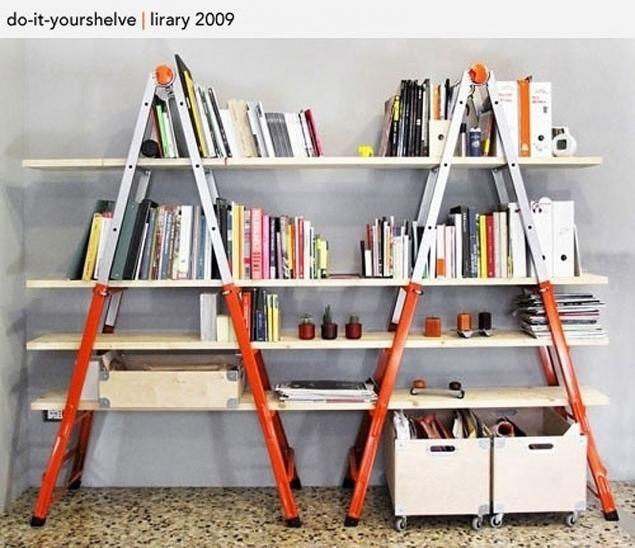 5.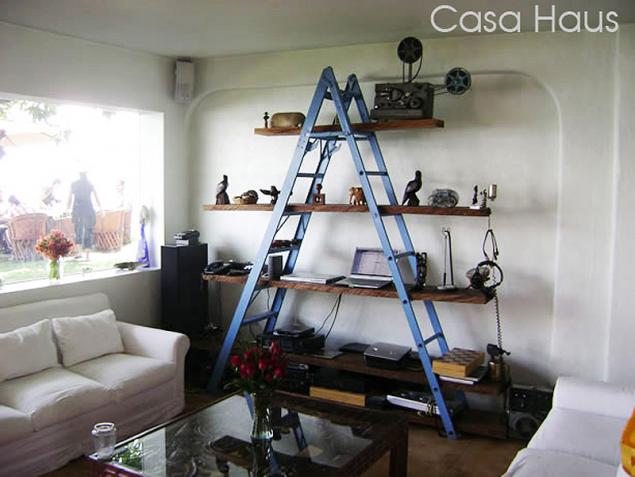 6. shelves, pasted wallpaper.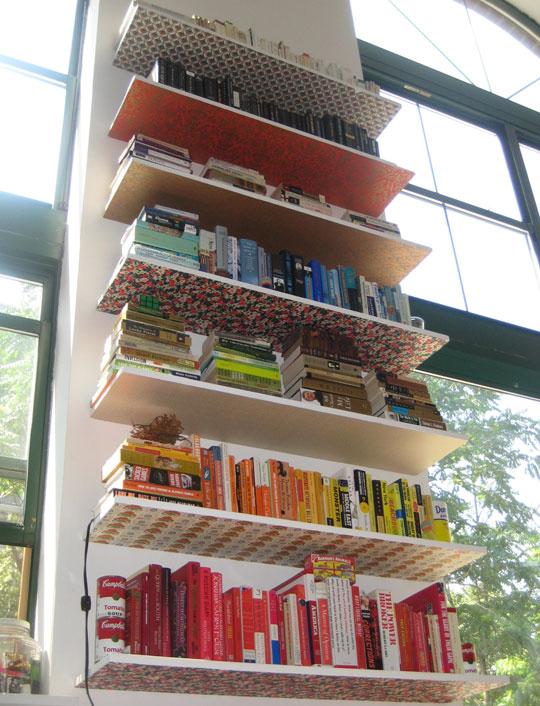 7. Shelf of leather belts. In principle, you can buy on the Internet, and can be worn out and do it yourself.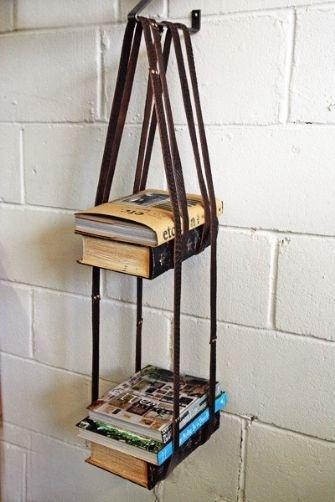 8. Books in "box».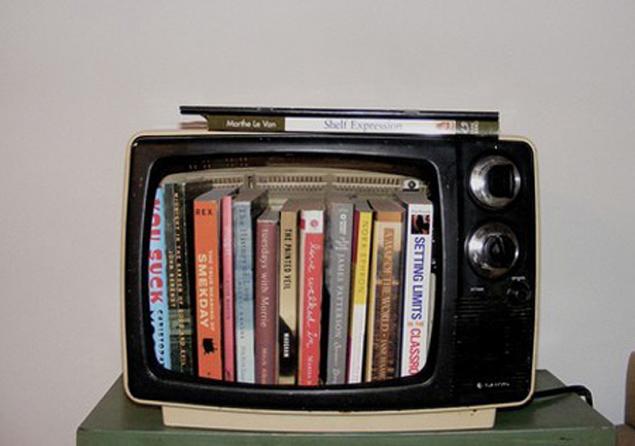 9. Another regiment of the stairs. Option №2.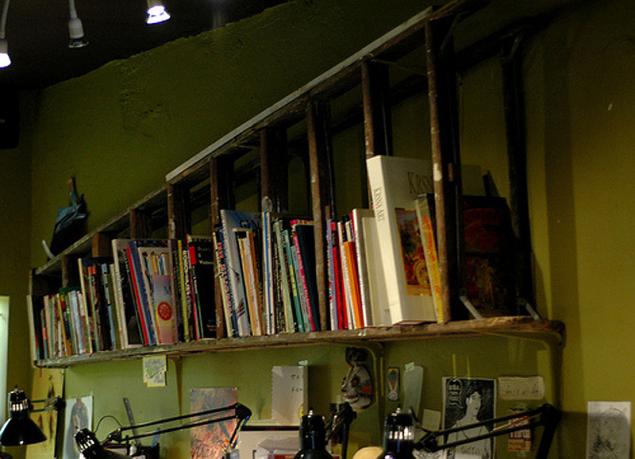 10.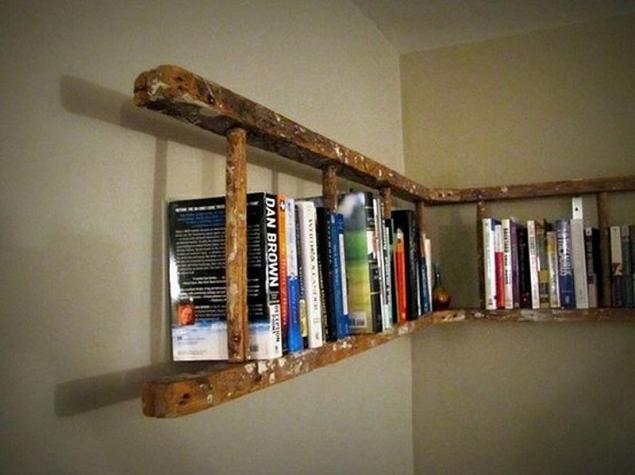 11. Here's a cute shelf. The Internet is on sale for 15 bucks.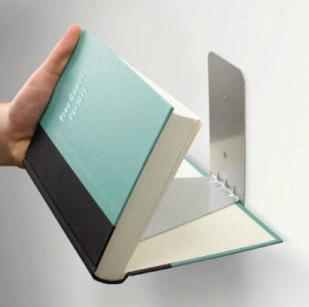 12. Shelves made of wooden pallets.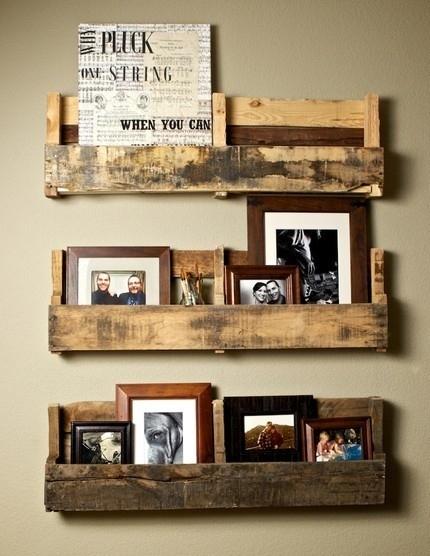 13. Another embodiment of the wooden pallets.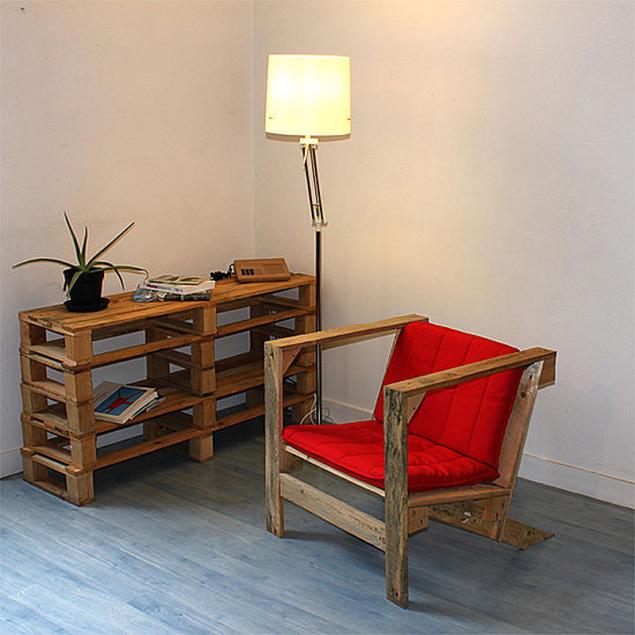 14. Shelf of the old box and maps.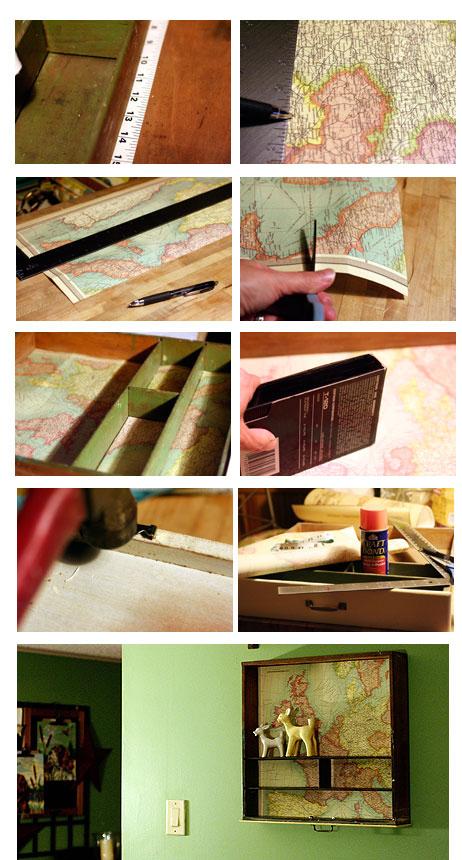 15. The shelf of the pipes. For fans of steampunk.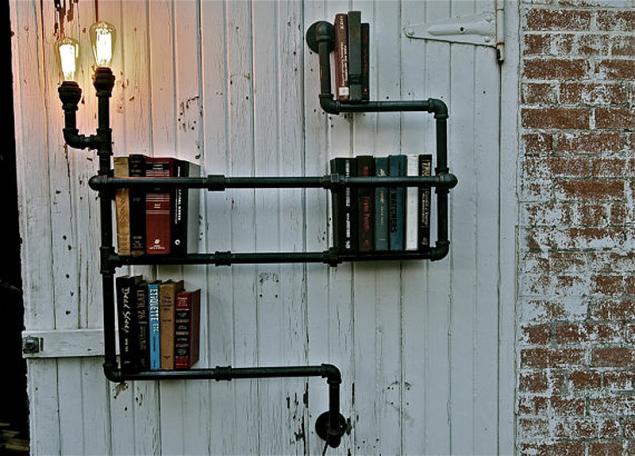 16.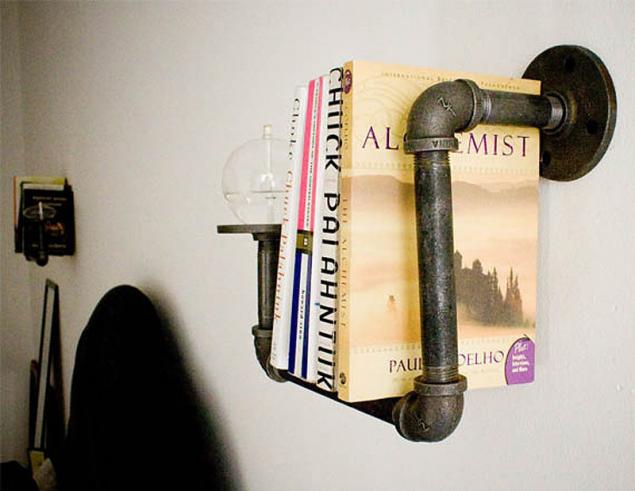 17. Shelf from pipes and planks.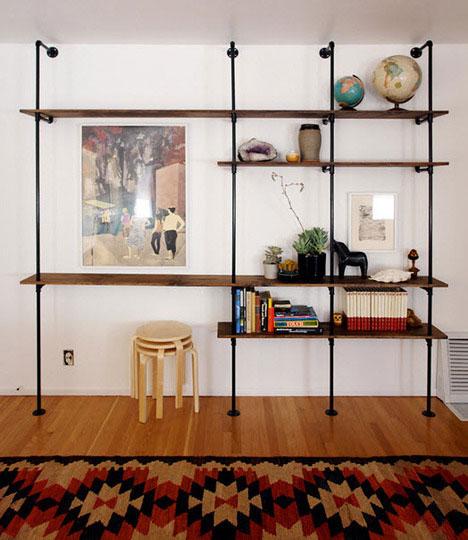 18. Shelf-dresser from the boards, boxes and carts.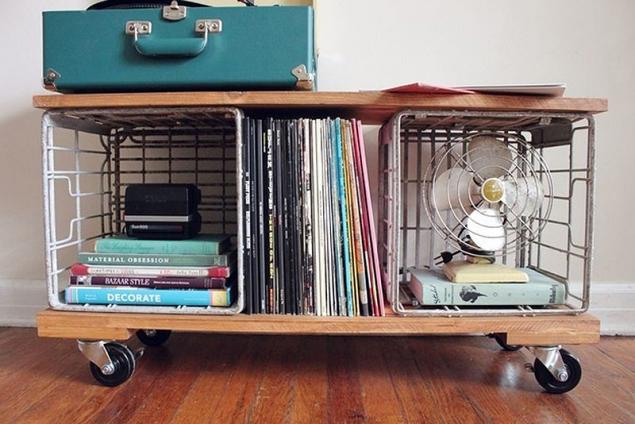 19. Shelves made of boards and ropes.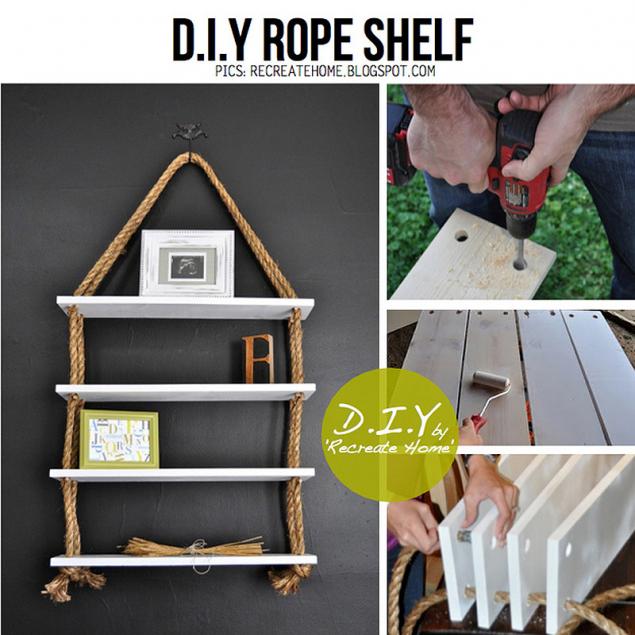 20.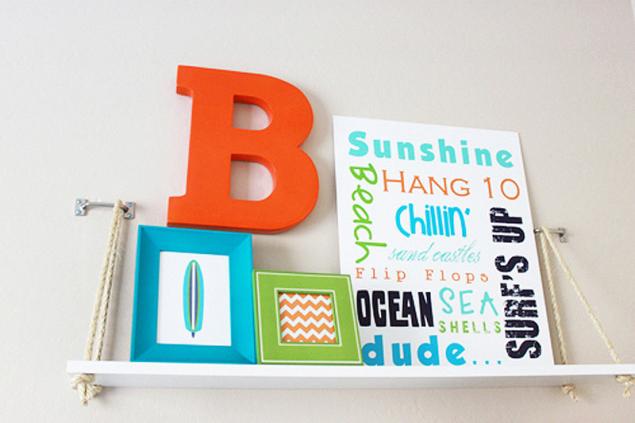 21. Shelves made of planks and ropes - improved, "industrial" version.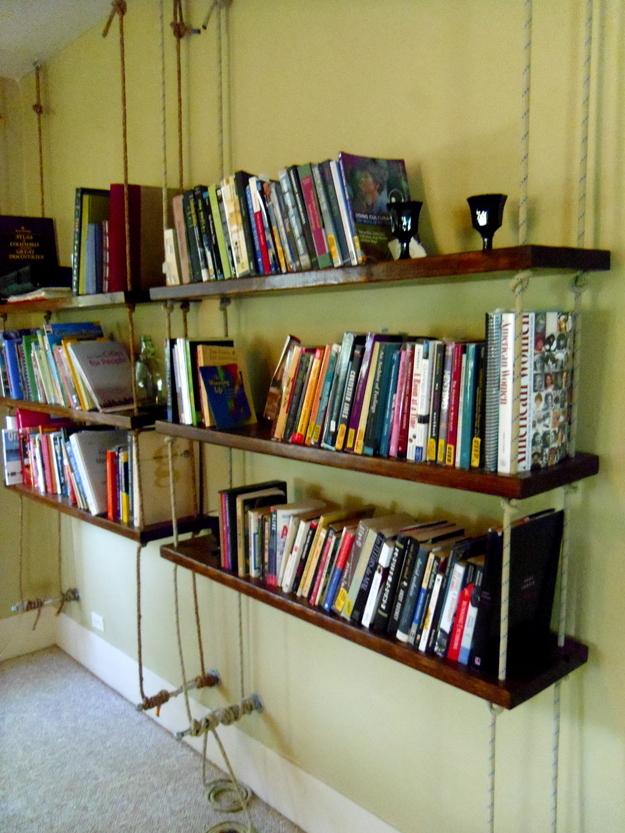 22. The shelf of wooden cable reels and wheels from Ikea.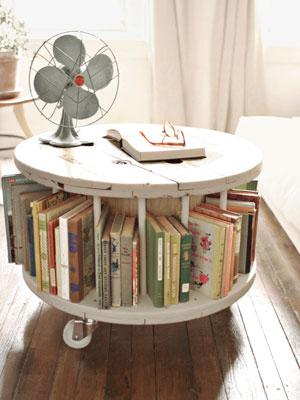 23. Shelves of boxes of wine.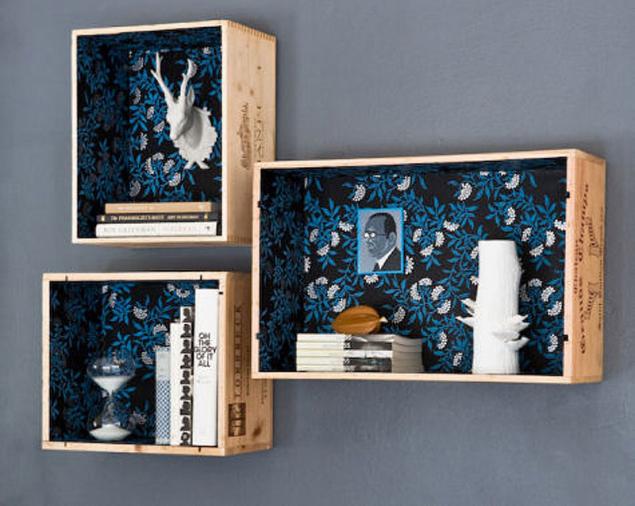 24. The shelf of the magazine holder.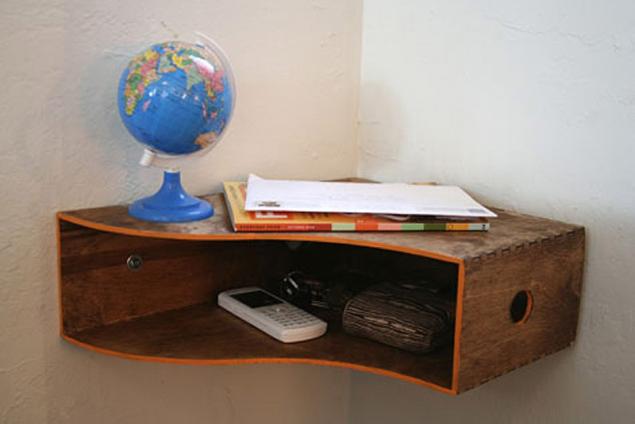 25. Shelves made of perforated plates with colored pencils and ropes.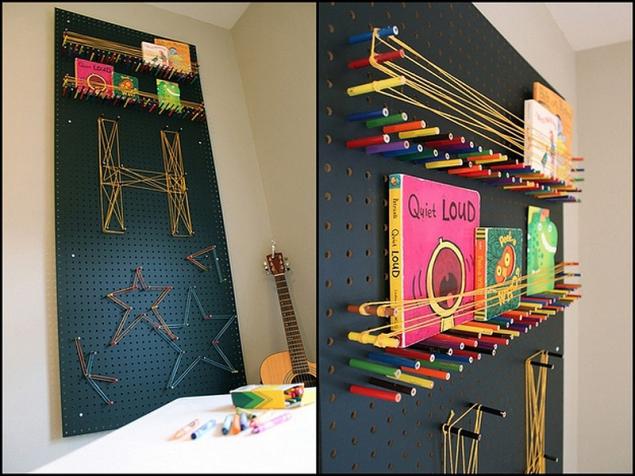 26. Hanging shelf fabric. You will need two sticks for curtains, 2 double cornice brackets and the fabric.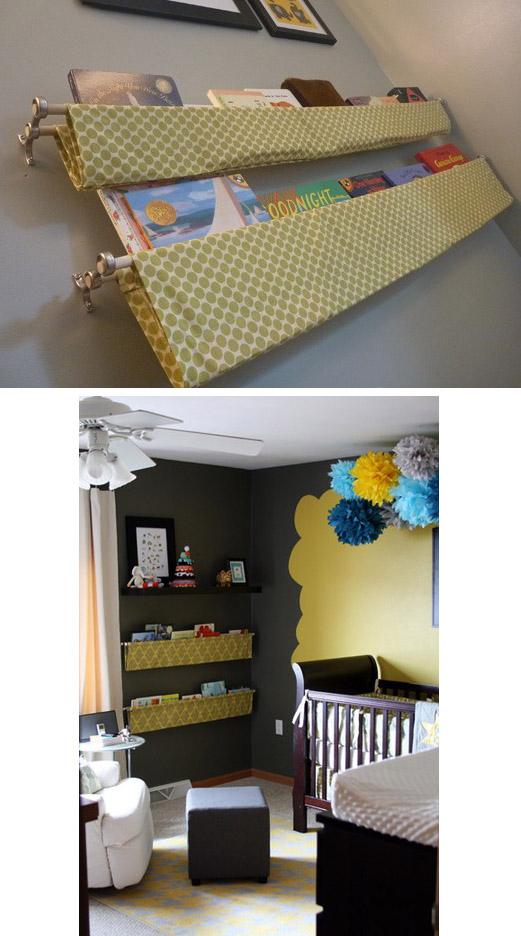 27. Ikea offers this option - Spice boxes nailed to the sides of the chest. Book shelves ready.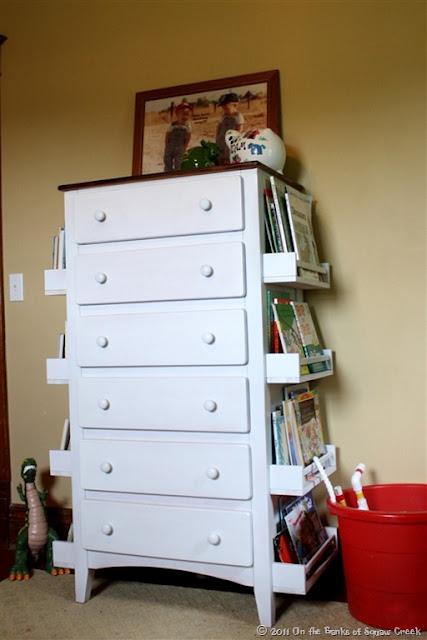 28. The old benches shelves in retro style.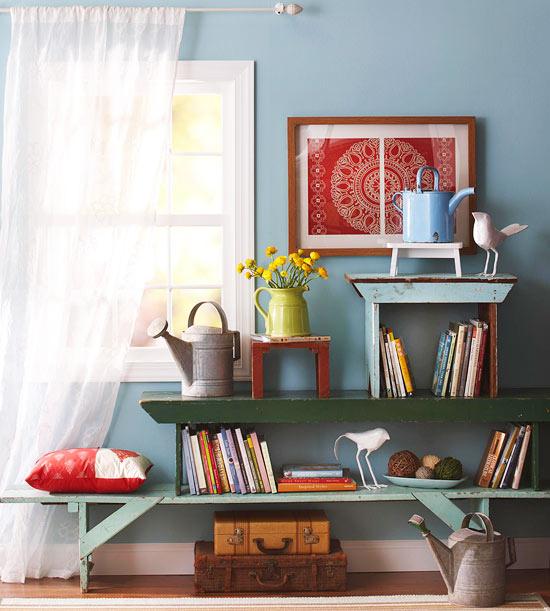 29. Shelves made of plywood for books of different lengths. Just a few plywood glue and paint.

Source: bigpicture.ru