Well read and owners of large collection of literature devoted to the home.
Creative ideas for creating bookshelves at home.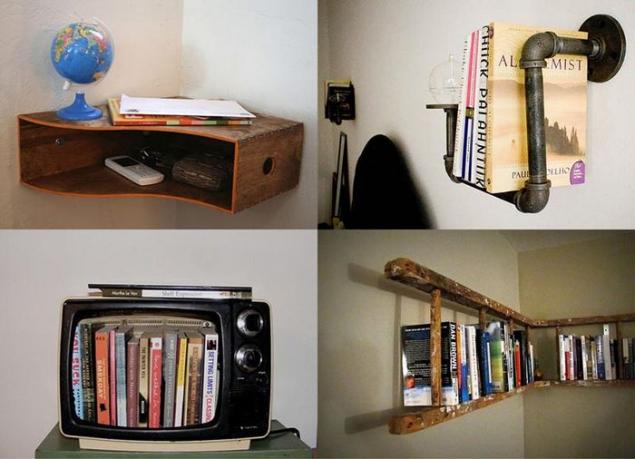 1. The shelves on the brackets.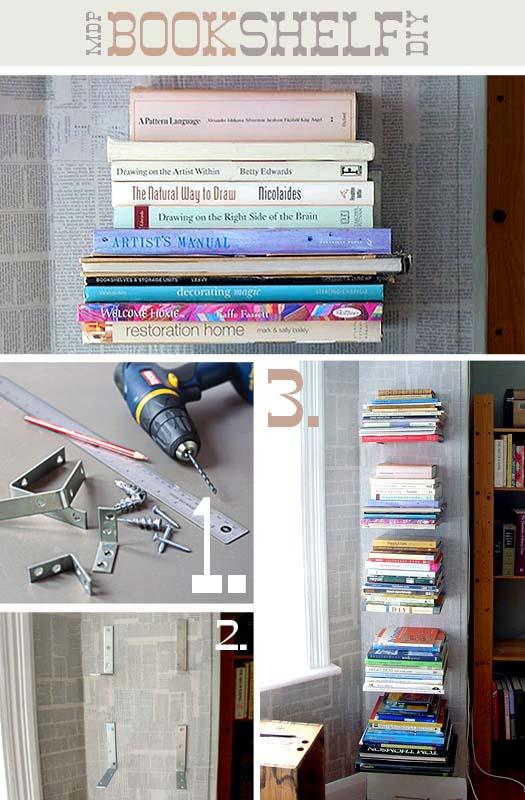 2. Shelf from Ikea - a cell connected to conventional office paper clips.

3. Shelf-Hanger. You can use the bracket.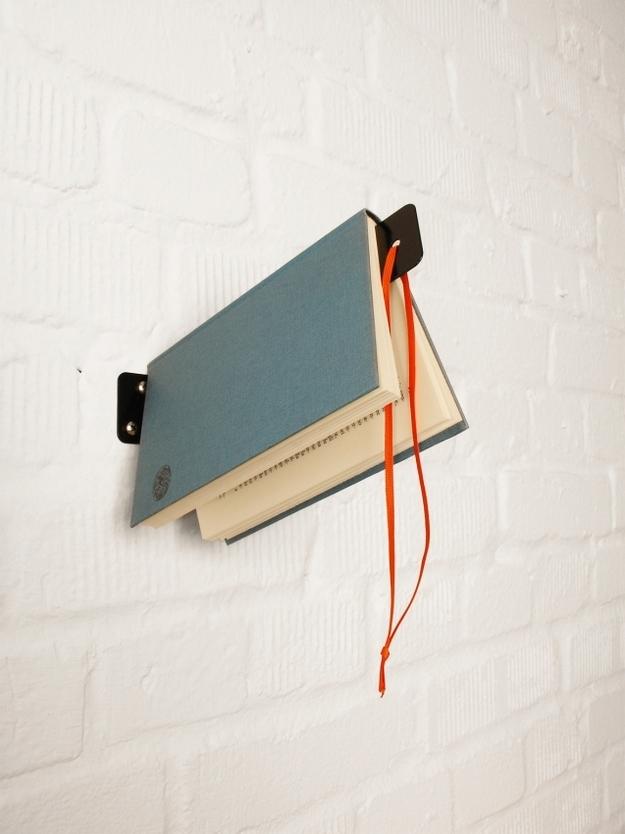 4. The shelves of the two ladders and planks.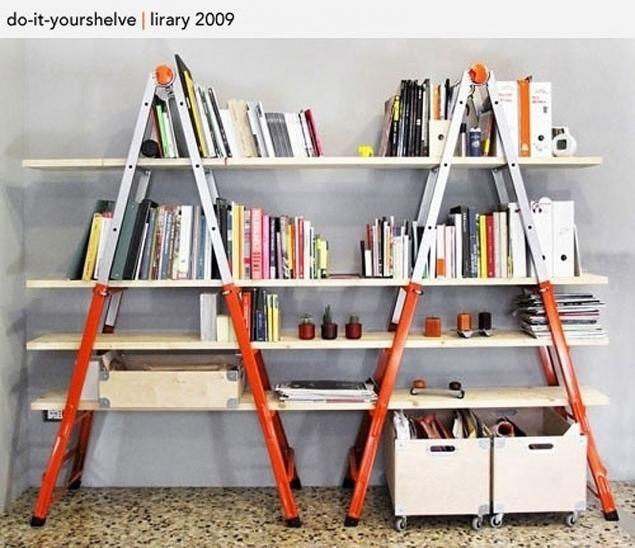 5.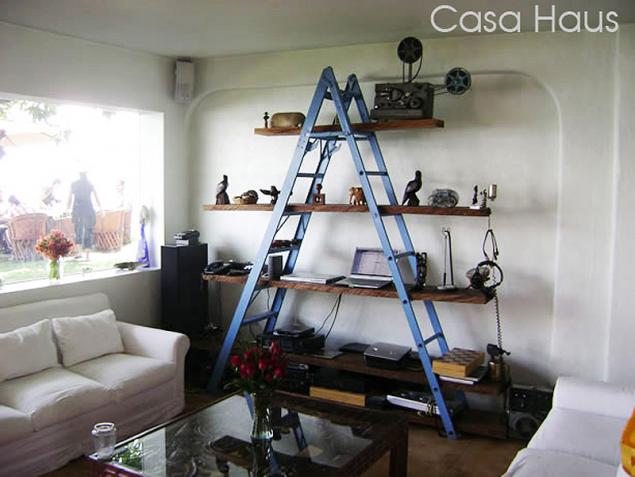 6. shelves, pasted wallpaper.