Despite the fact that we live in an age where most of the information we obtain through computer technology, reading e-books, sometimes I want to take off the shelf in your favorite book in a paper cover and flip through the paper pages. Each of us has his own, even a small library of favorite books and magazines. An information treasure trove in a modern apartment ought not to stored on ordinary wooden shelves and racks. Designers from different countries bring to our attention a few original designs of bookshelves. Moreover, some "creative" shelves look pretty funny and attractive. For example, in the form of a spreading tree, where the branches like autumn, colorful leaves was rather impressive selection of books.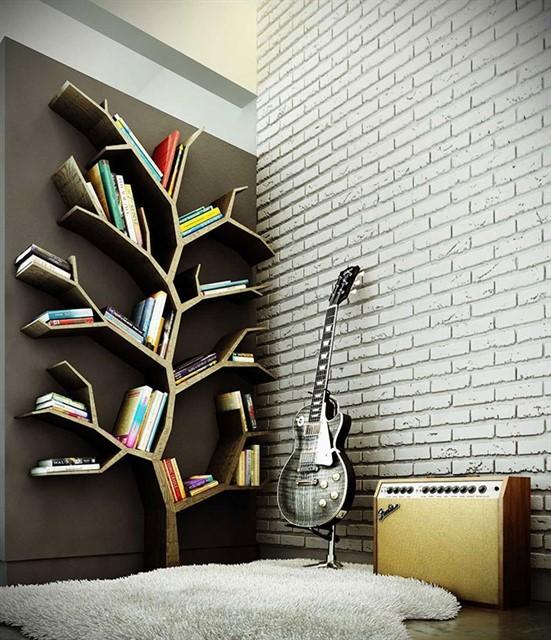 Or, for example, a bookshelf shaped like put on the side of the piano. Once you understand that people live here art or working in a field where music is his life one of the first places.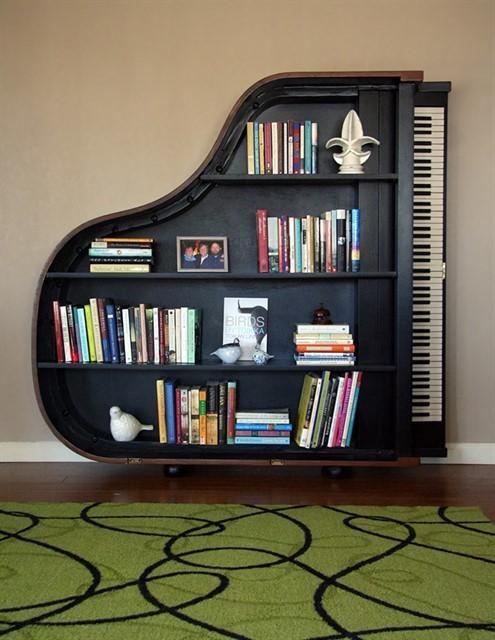 For office, room a student can be suspended here's the original bookshelf, in the form of contour maps. And depicted the mainland can be anything.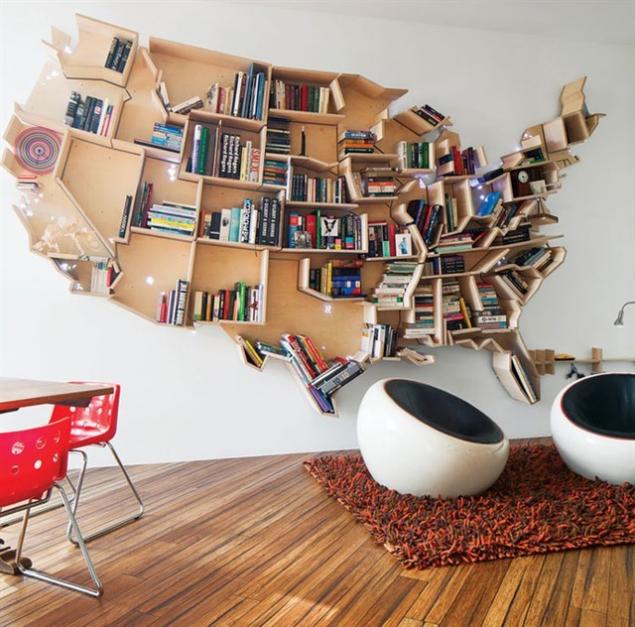 Another interesting outdoor solution bookcase – wardrobe wheel. And it can still be used as a bench-lounger.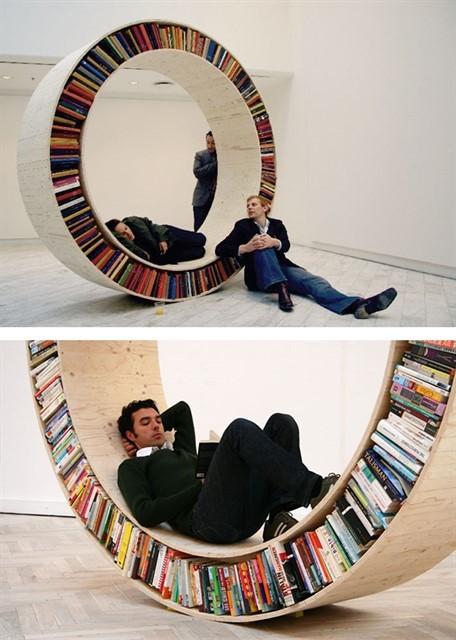 And looking at these books, as if hovering in the air, the impression of some kind of cosmic gravity. If they for a moment, frozen in limbo and is about to fall. And the thing is interesting, a small metal structure on which special fit the first book, which is like a stand for all the other books lying in a pile on her. What to say cool, and only.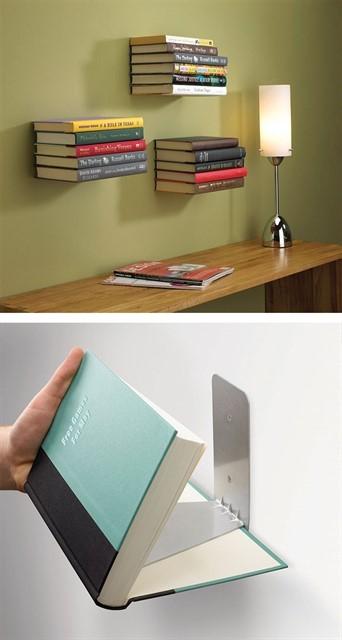 And this bookshelf in the form of symmetric, blossoming flower on the right should be the Central part of the wall in your living room or library. By the way this hanging rack can be used not only for books. Any household stuff and knick-knacks will look very good on these shelves "petals".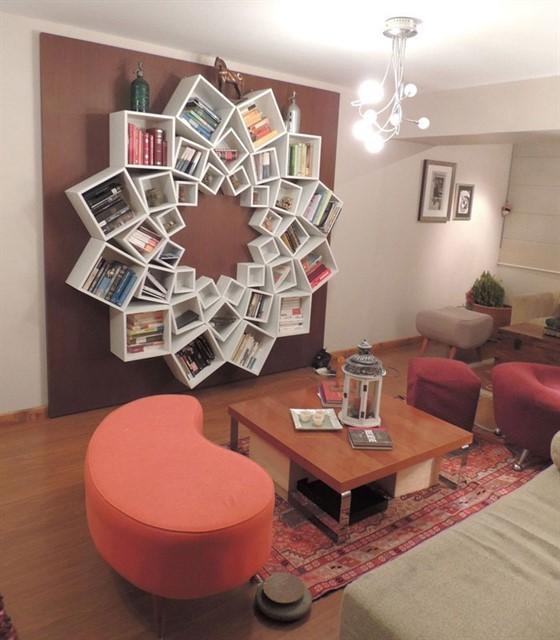 Original book shelf with built-in flashlight is perfect for any interior office or apartment.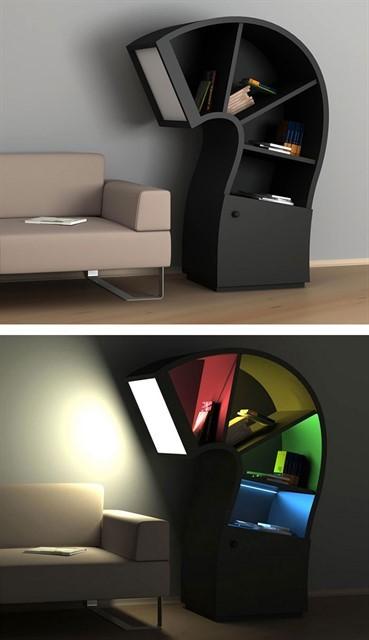 Book shelf in form of a shrub.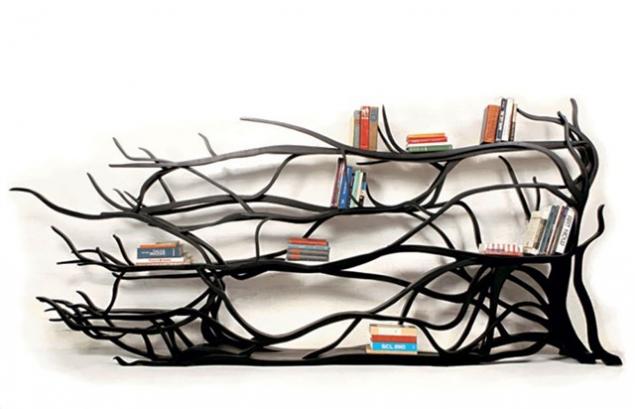 Bookshelf in the form of weights. Of course a lot of books on this suspension design will not fit. But really very original and interesting solution how to decorate a wall, to place on a shelf can be the most expensive and beloved heart of the book.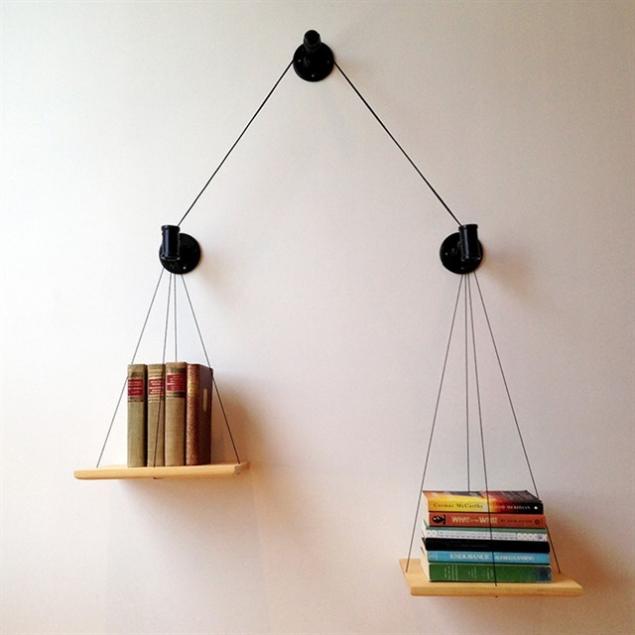 Another interesting decision of the bookcase in the form of a helix, where you can be alone, sitting on the soft built in the middle of a mini sofa and read books.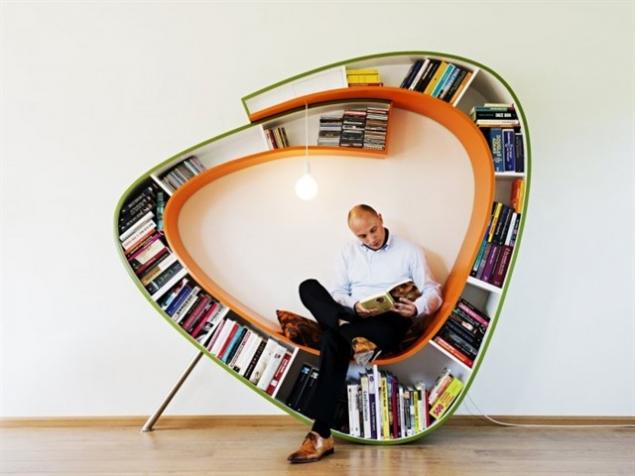 But such a bookshelf in the form of a bat will remind you of movie action hero the Batman. This shelf will fit well in any interior a child's room for a boy.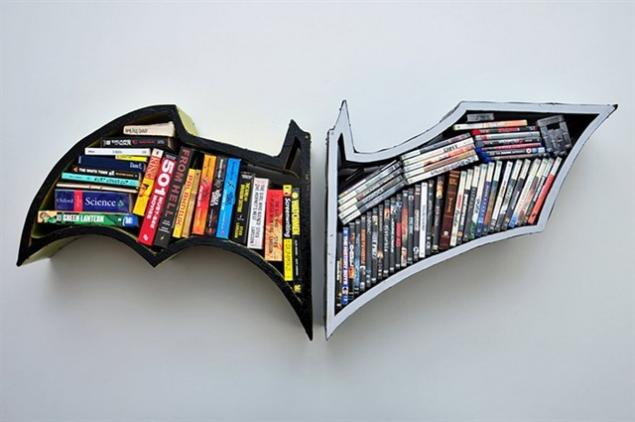 Outdoor shelf "cell." And each shelf "cell" is Autonomous and can be of different number of SOT to build any size bookcase.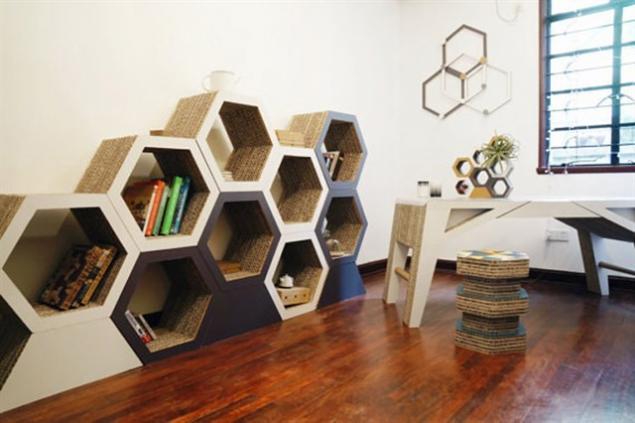 If you have a book library of impressive size, that designer wardrobe on the entire wall, from floor to ceiling, it will look very interesting and extraordinary. By the way these bookshelves not only look good externally, but they are very convenient to sort through and consider.
Very practical and original design discovery to combine book Cabinet with soft chair. So to speak, two in one.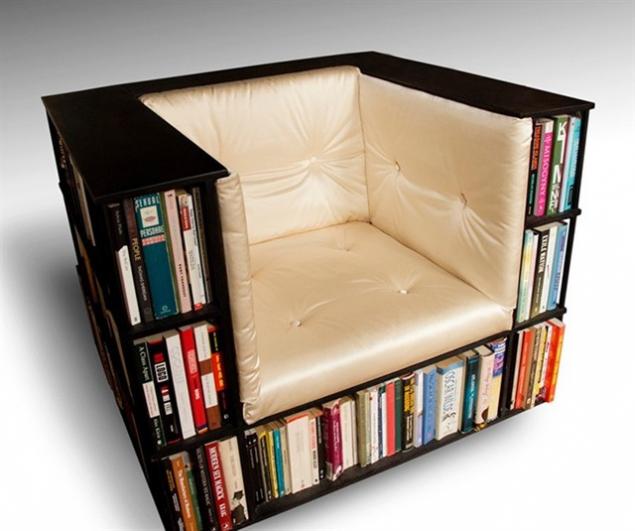 Funny "coffee-tea" locker will decorate the interior of your kitchen. Here you can collect the whole collection of cooking books. published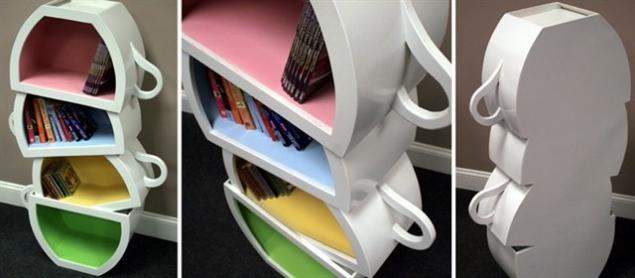 P. S. And remember, only by changing their consumption — together we change the world! ©
Join us in Facebook and in Vkontakte, and we're Classmates
Source: allfreefoto.ru