The designer Alejandro Gomez is originally from Colombia, currently residing in the United States. He created this unique bookshelf Equilibrium. It is a few blocks balancing on one another, playful and dangerous, like that it collapses the whole structure.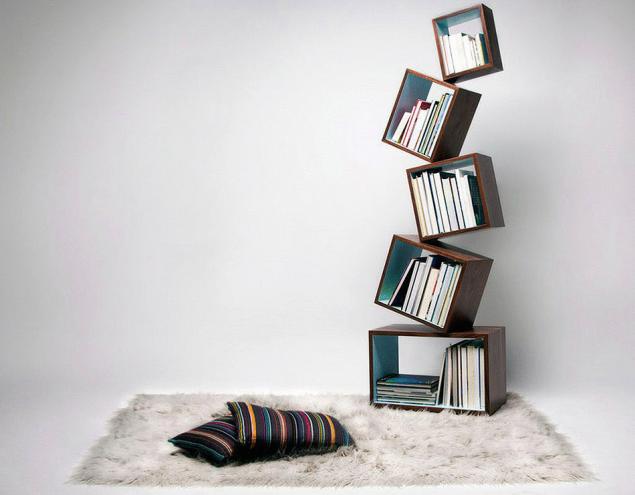 In the height of the shelf is 2 meters and its five components capable of holding up to 55 kg weight. External finish from hazel remains unchanged, while the inner color can be white, graphite or blue – at the request of the customer.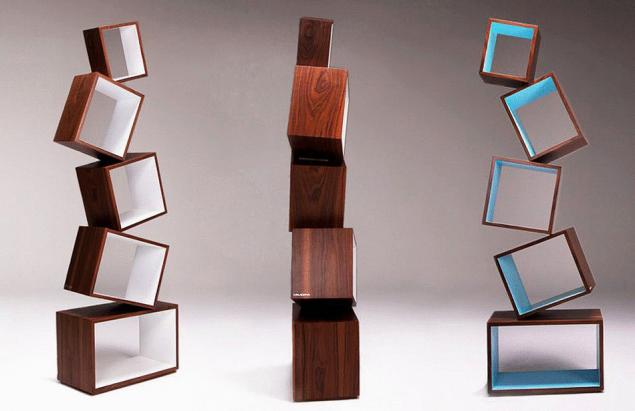 All modules are easily assembled into a unitary structure by hand, without the use of special equipment.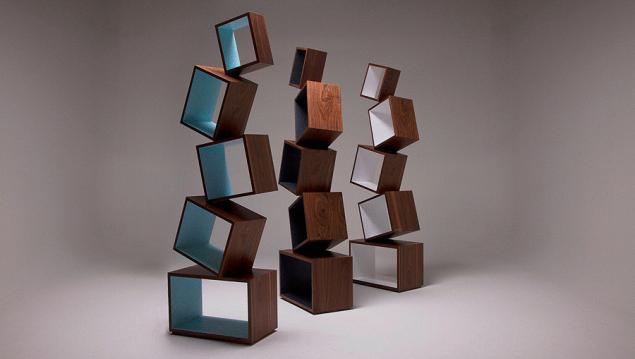 Source: /users/413