Designers continue to amaze us with their fantasies. This time we will talk about the bookshelves. Although, on the court and in the age of electronic media, live book remains faithful friend and companion. After all, each of us has his own library.
Unusual bookshelves will not only help streamline your library, but also will be a great part of the interior of the room. Let's start with shelves invisible from designer named Miron Lior.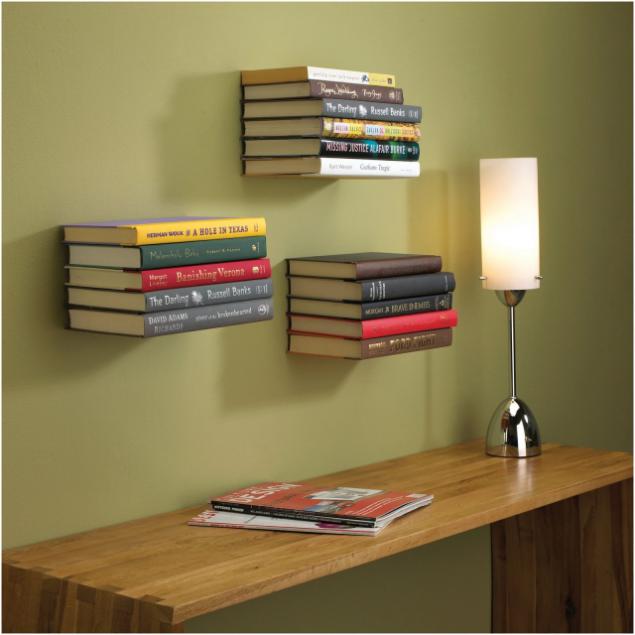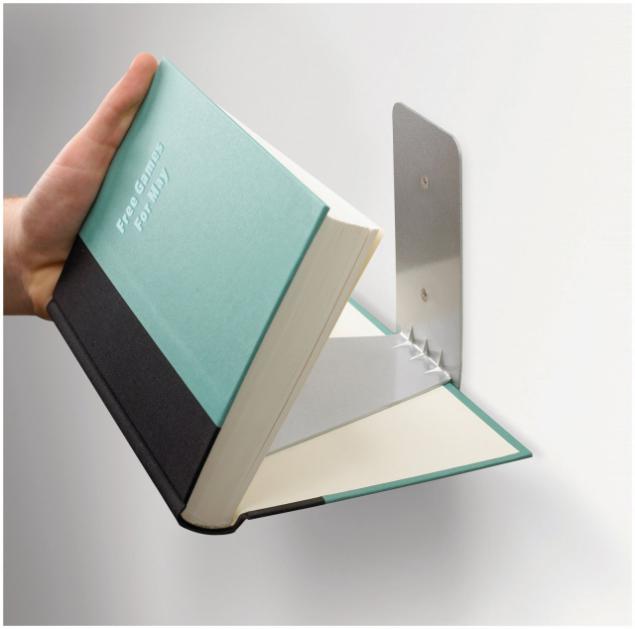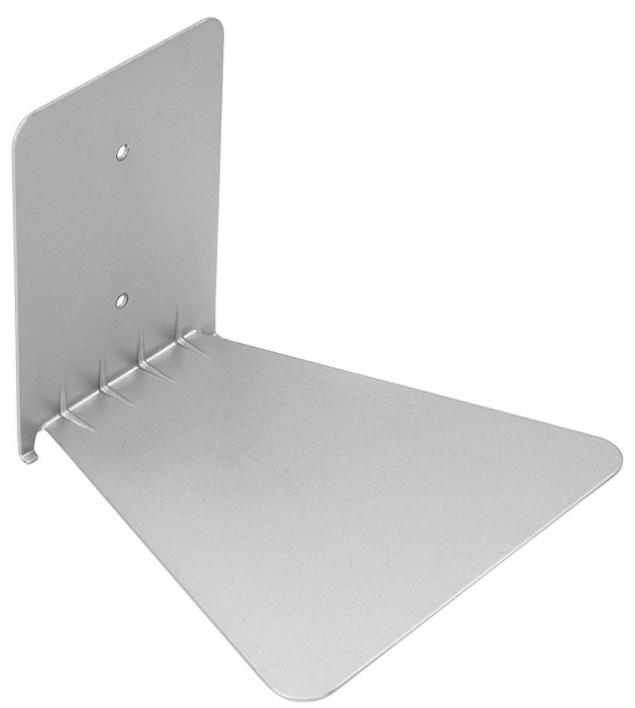 Industrial style girls original designer Kkatz. Shelf-pipe.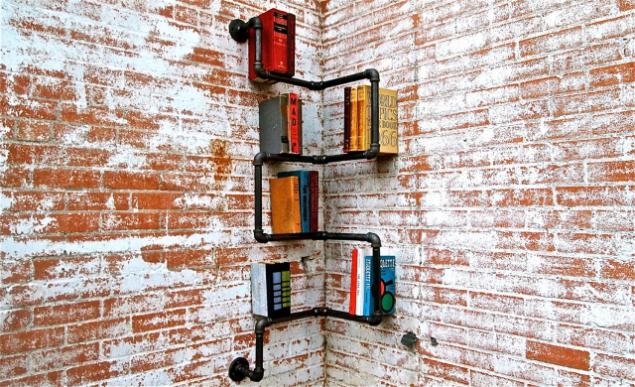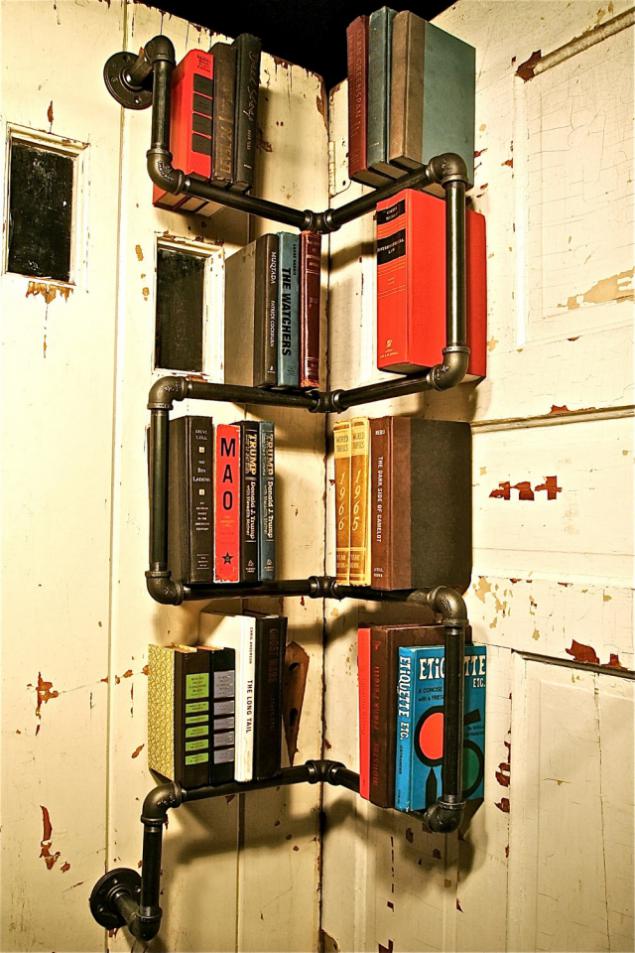 Tembolat Gugkaev again in the pages of our magazine. Now, operation in the form of shelves, sewn into the wall.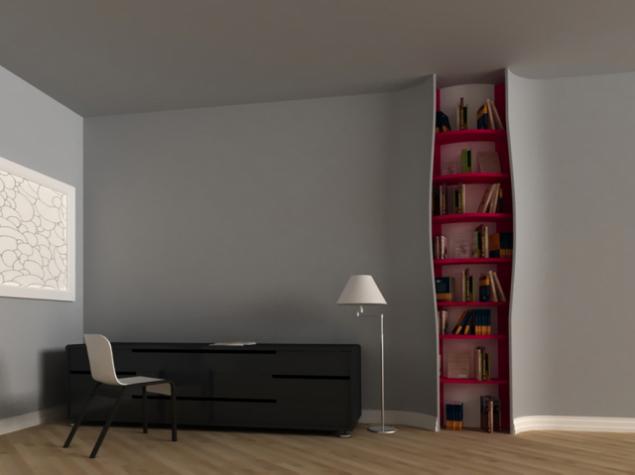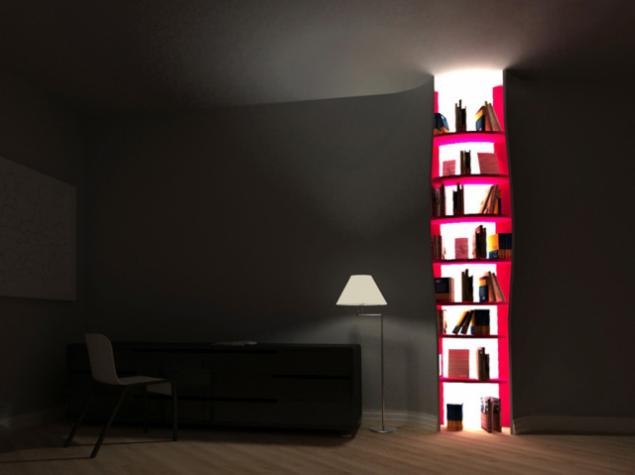 Despite its apparent fragility, the regiment from Alejandro Gomez is able to withstand the total weight of more than 50 pounds.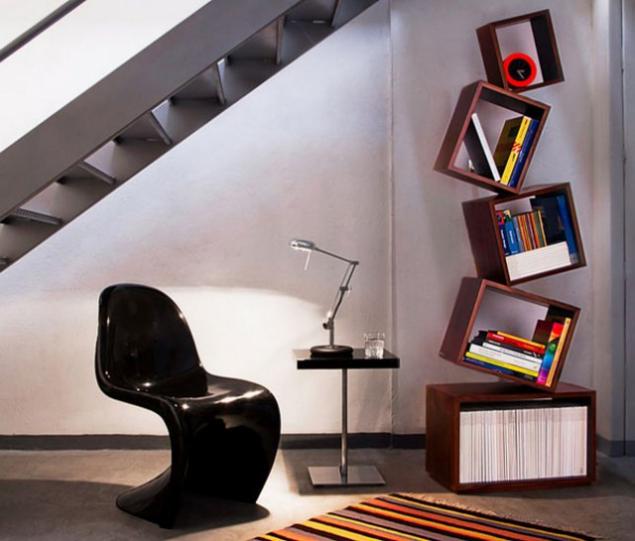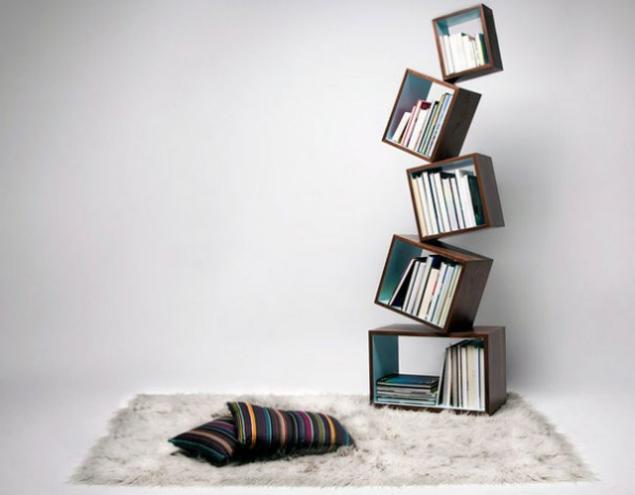 Scott Bekvell offers shelf-cups.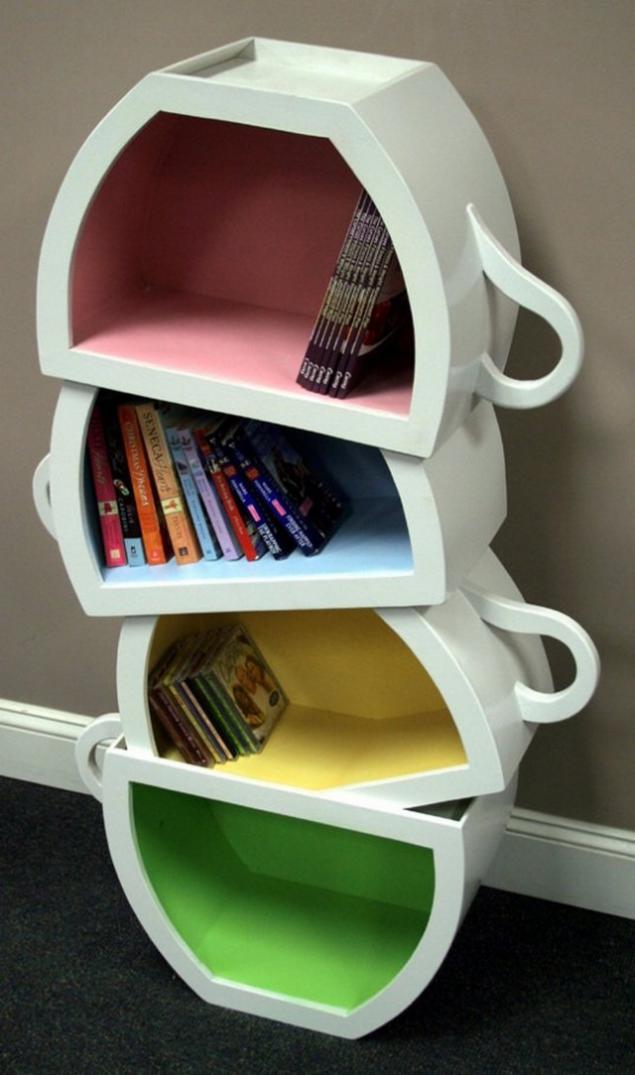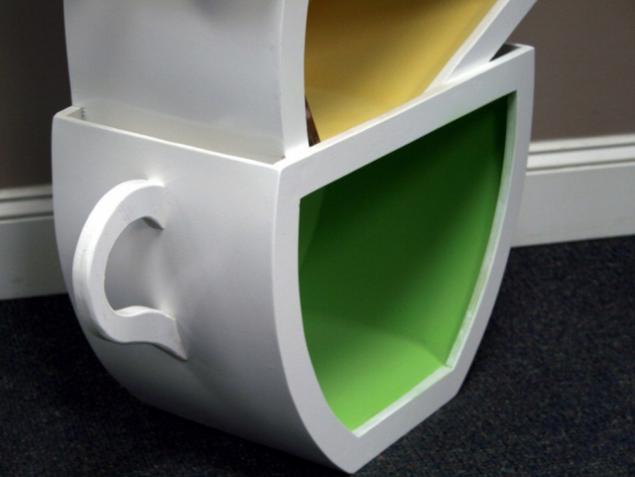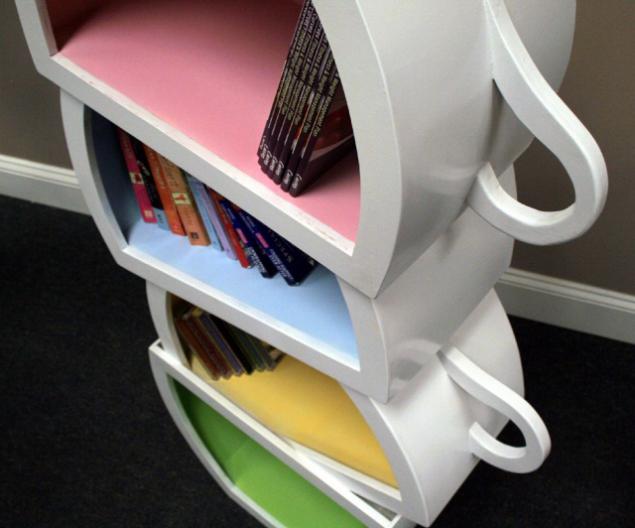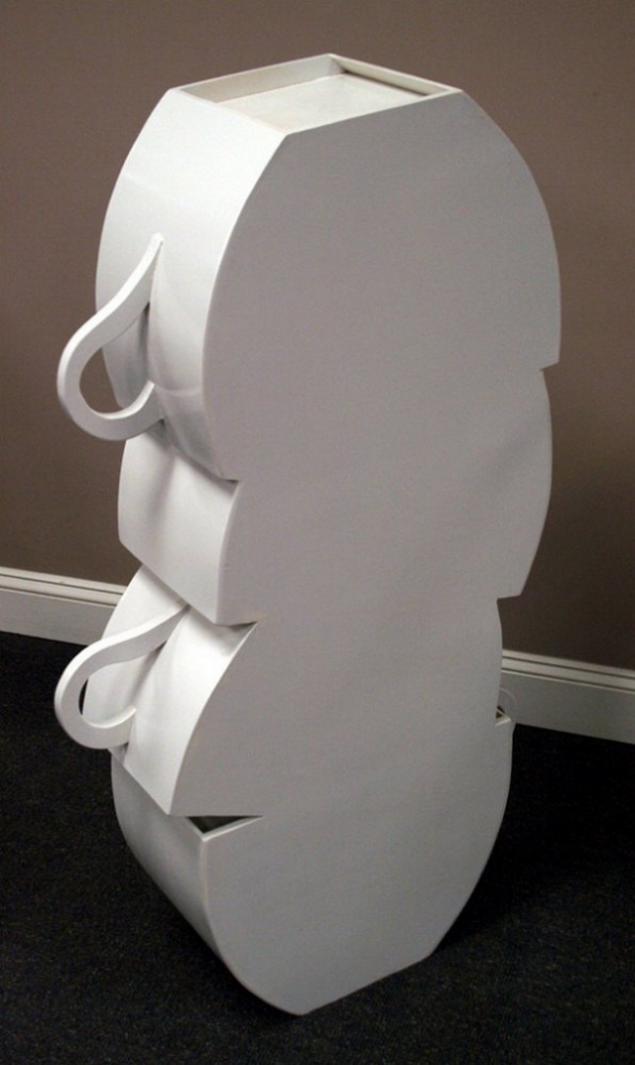 Shelf "to read and will read." Very original, especially taking into account the principle of placing the books :) The Mebrure Oral. Excellent idea in high-tech style. In my head immediately come latex mattresses, wardrobes, niches, fluorescent lights and Japanese minimalism.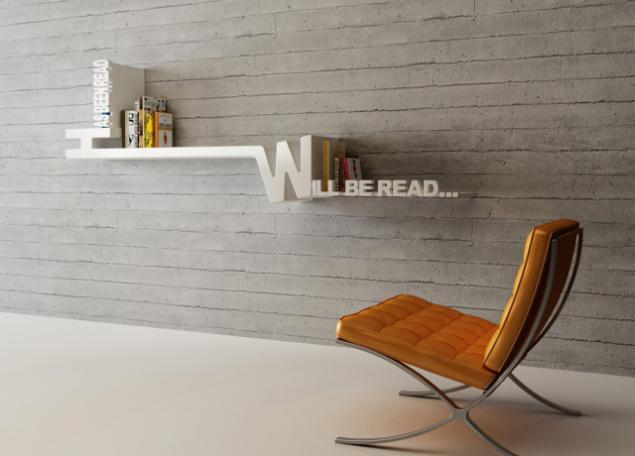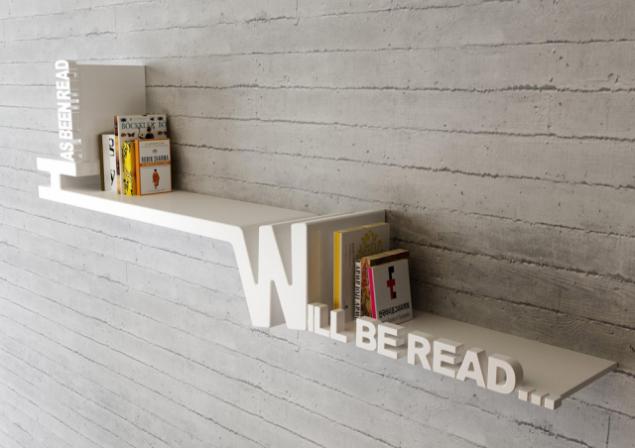 Costas Sirtariotis book suggests using a tree-shelf.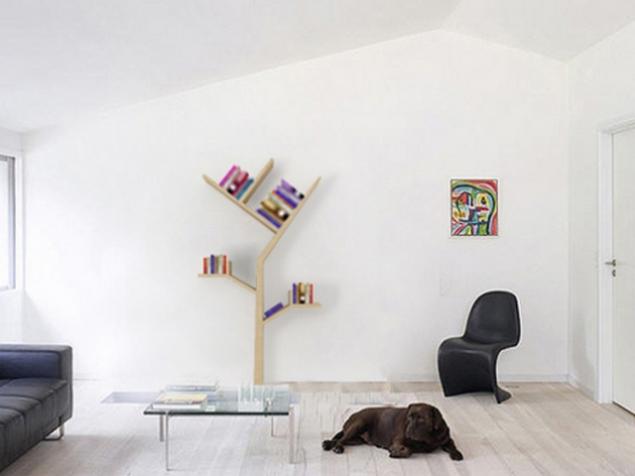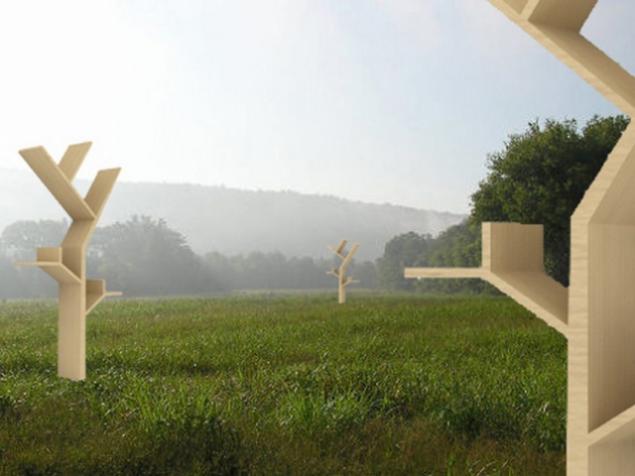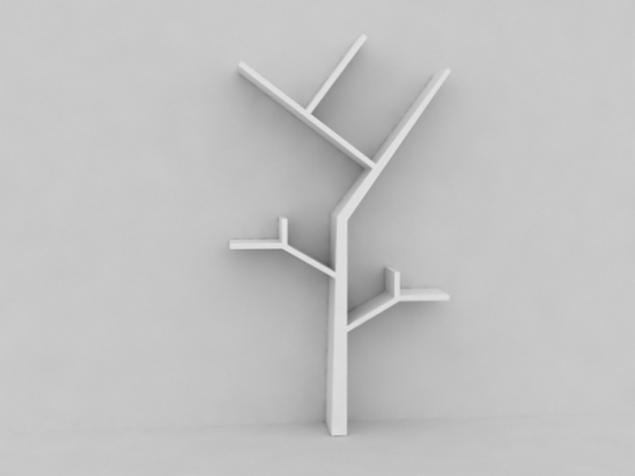 Go Jeong Park from South Korea has developed a shelf-tick.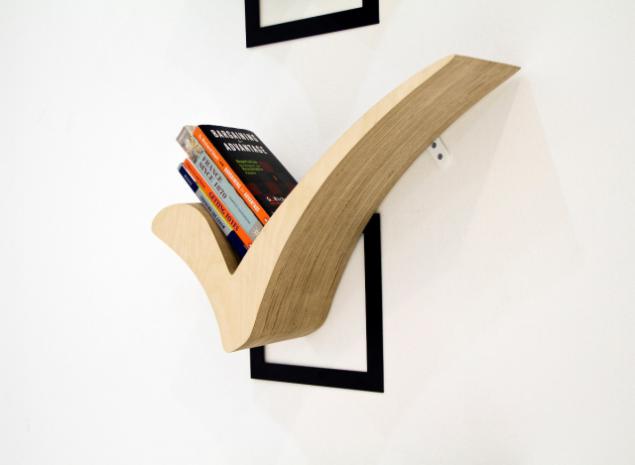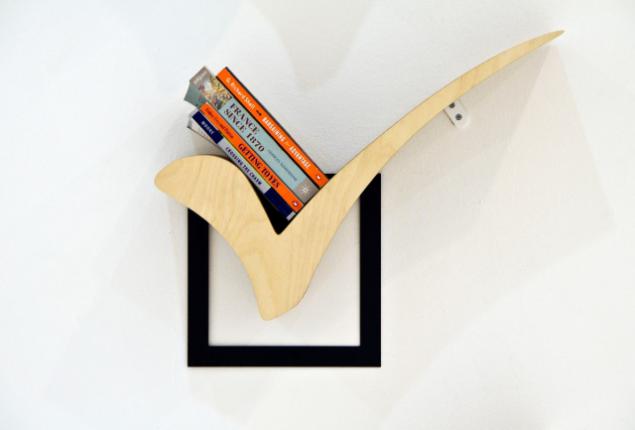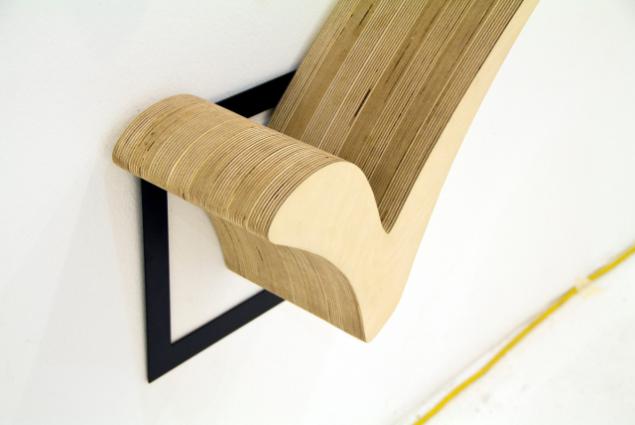 Here is an entire workstation of laminated plywood. Development agency «MisoSoupDesign» easy going and allows multiple builds. Leko is transported through the compactness assembled.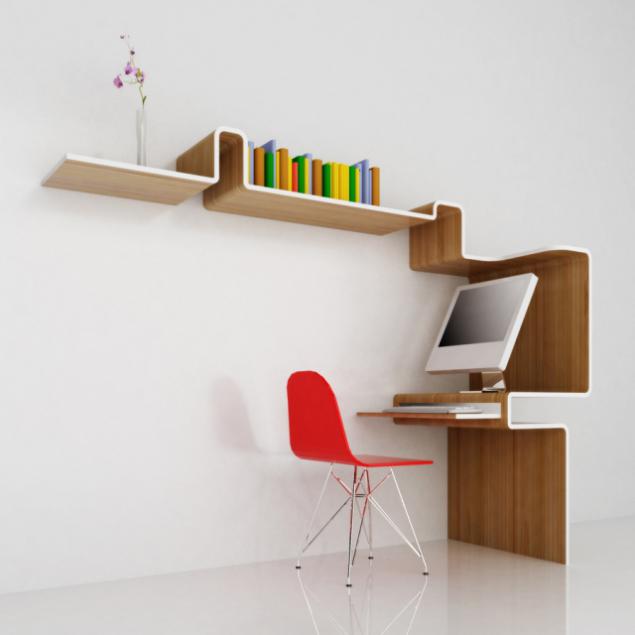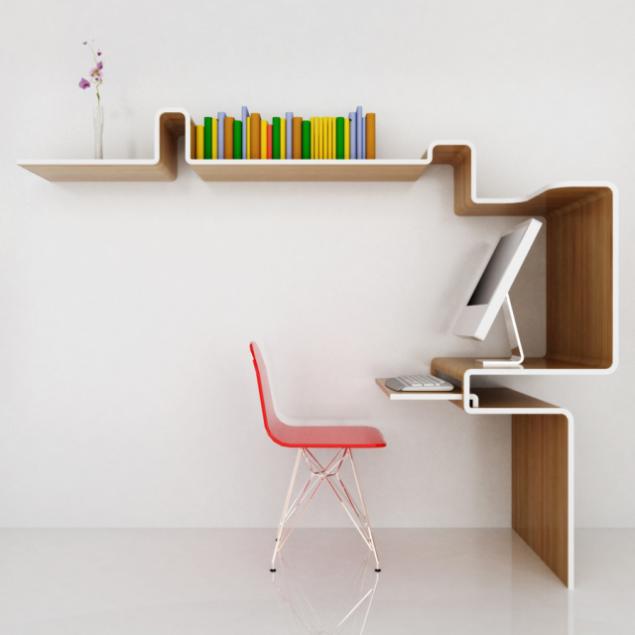 Seat-Regiment won several exhibitions of Canadian design. Agency «Fishbol» is engaged not only in design, but also architecture.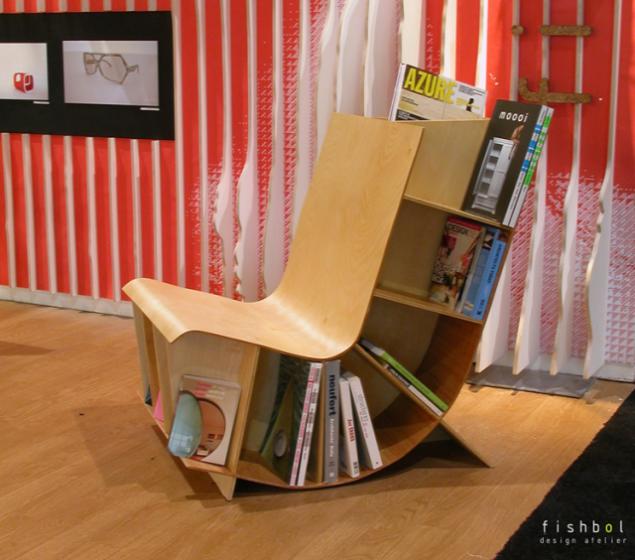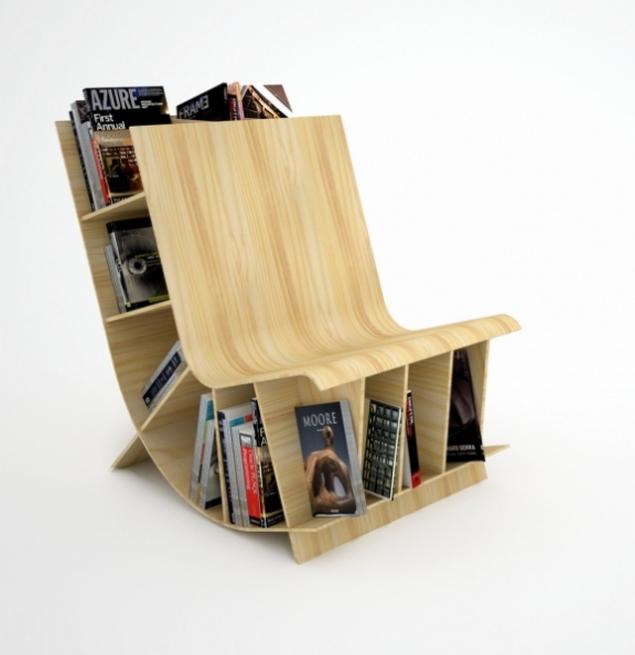 Martin Carpelan offers post-shelf Culm in any place convenient for you and for all subjects.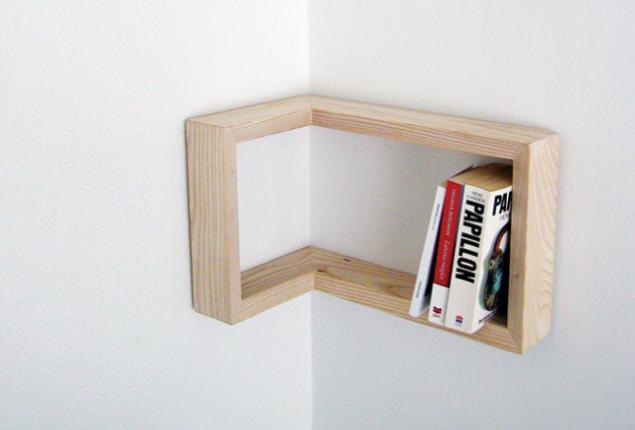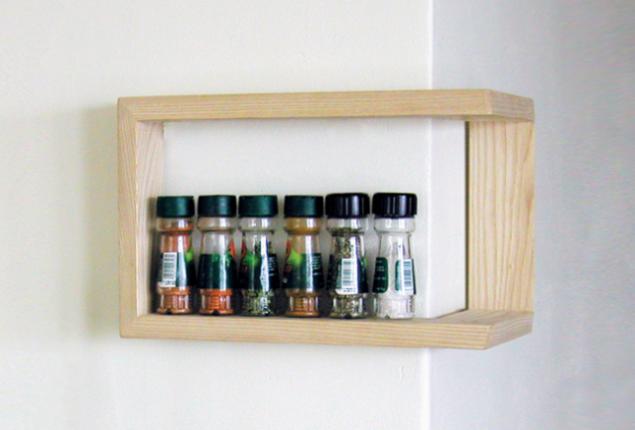 Peter de Leeuw came up with these letters placers.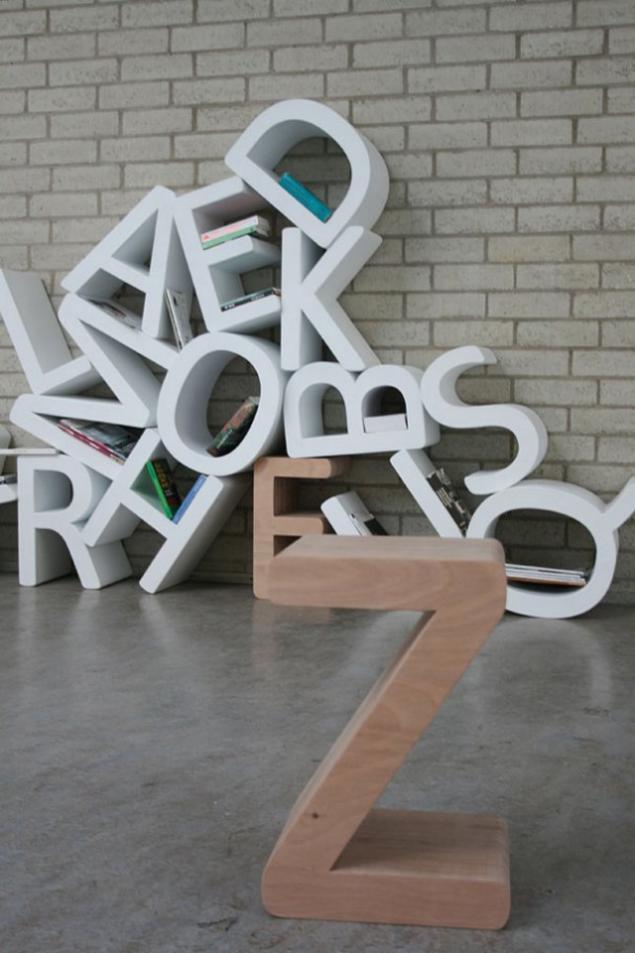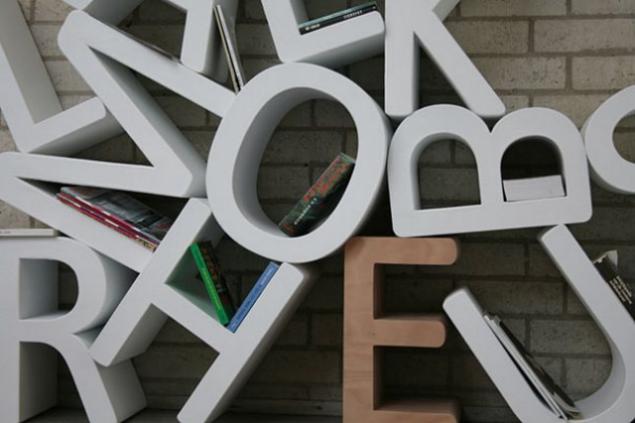 Another development Tembolata Gugkaeva. Now chair of the regiment.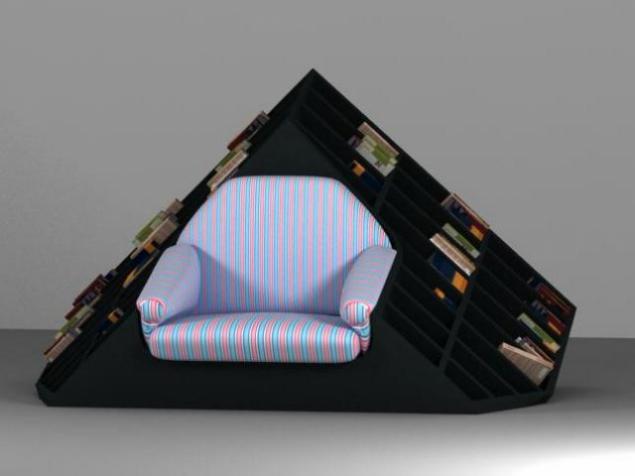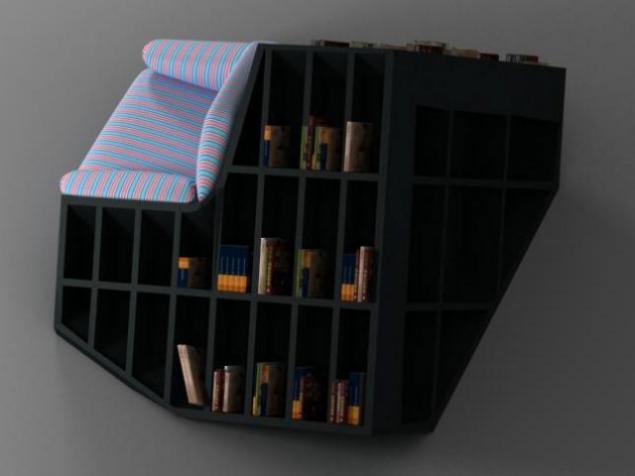 "Read your bookcase" - something like this can translate a message, which read, even with books inside.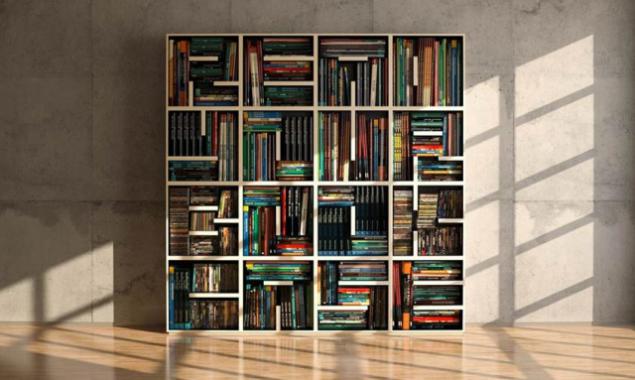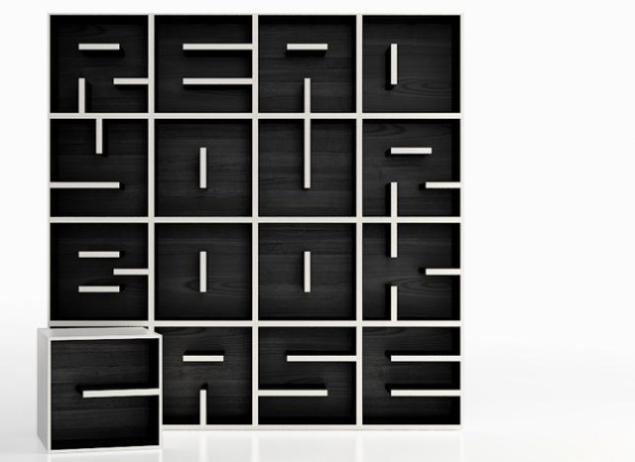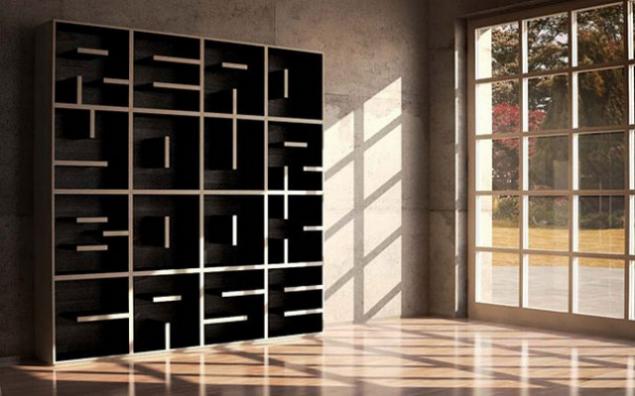 Bookshelf for dreamers from Dripta Roy.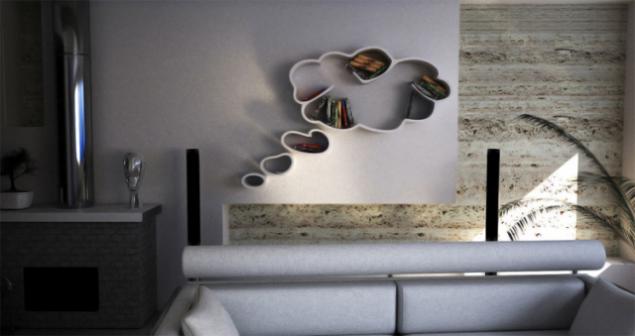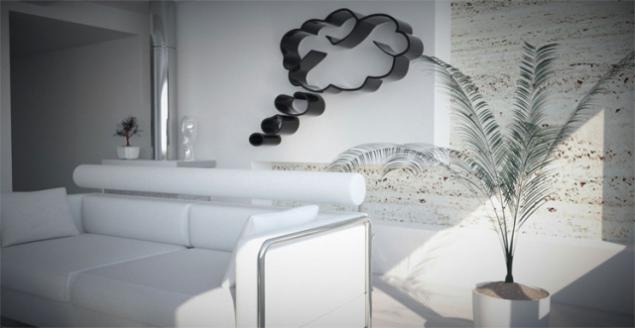 One can only envy the imagination of designers and wait for new projects from them. And they definitely will.