In the wake of the spring trend in 2014 under the name "logomaniya" acquired particular importance printovannye shirts with various inscriptions. Philosophical and mischievous, words and whole phrases, tags and your life credo - all this is now fashionable to flaunt buying cropped tops and t-shirts in the style logomanii. Today - more than 10 topical fashion models with inscriptions from famous brands available and that you can buy right now!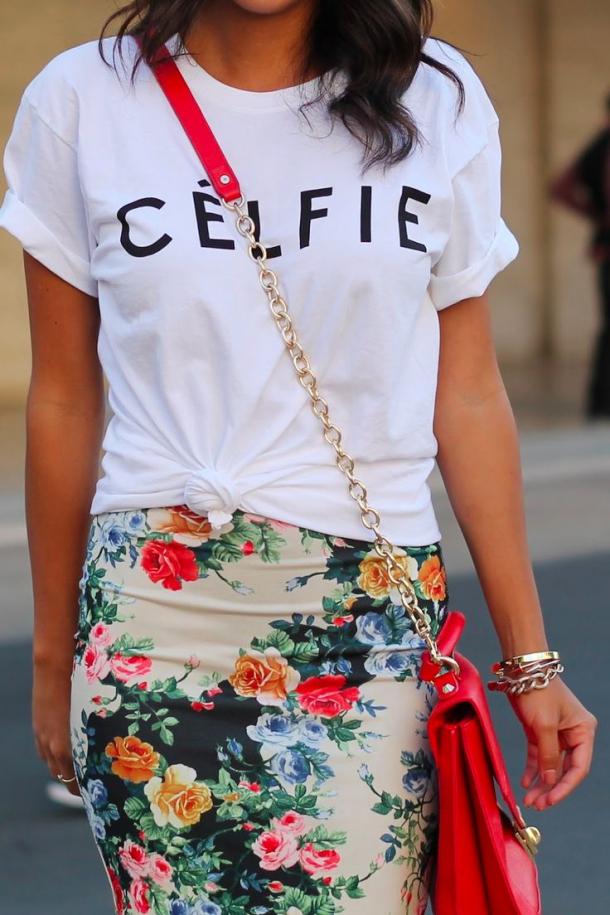 Generally speaking, the spring and summer 2014 fashion round neck and will be a model with a hood. Do not lose their leading positions and short models, sweaters with sleeves 3/4 and asymmetrical edges. Almost all of the jackets are longer in the front and shorter rear, according to fashion trends in recent years.
1. One apt word
Let's start with the broad, oversize jackets shortened cut. They are dominated by short, succinct inscription written deliberately large font. This apt is ideally selected word can be seen from afar, and it determines the nature of your entire image. Hits combinations - red, white and blue colors.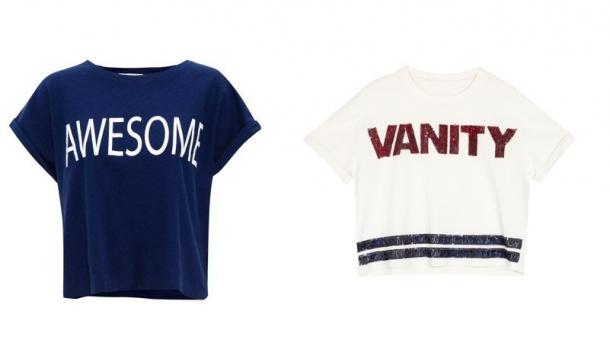 1. PULL & BEAR
2. ZARA
2. Credo
This definition fits everything: quotes, hackneyed expressions, proverbs, your own imagination. The main thing that this statement is right for you and it was a reflection of your views, and not just "What sold at a discount." Sometimes sell that ... And yes, it is better translate the inscription before the jacket with her become a favorite. You never know what.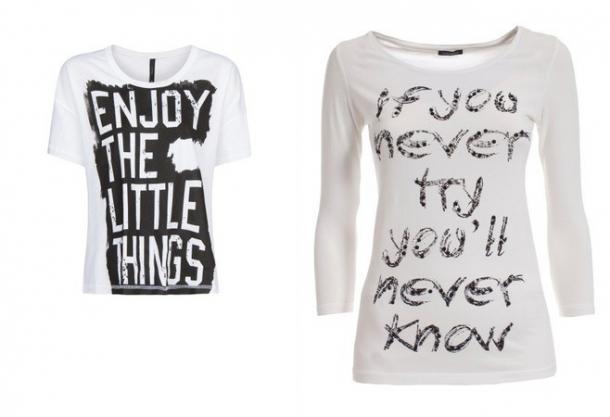 1. MANGO
2. MOTIVI
3. Scenic shirts
A special kind - plain inscription on an intricate background. Picturesque landscapes, nature and city panoramas - have a decent base for easy spring and summer shirts. In conjunction with the simple inscription in dim topic - the main element of the wardrobe this season.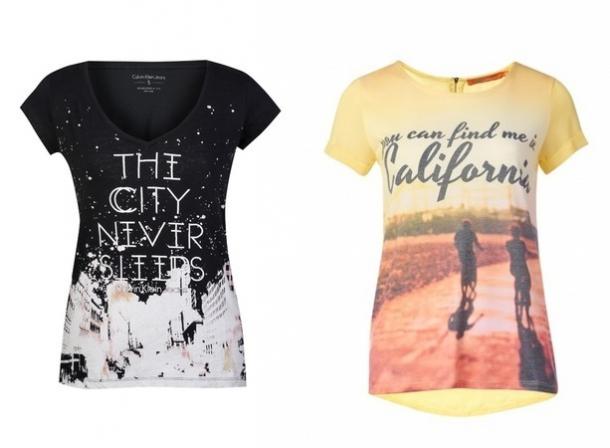 1. CALVIN KLEIN
2. BEFREE
4. Femininity is always in fashion
Pink, pastel colors, floral prints - it probably will never disappear from the female wardrobe. Delicate spring motifs can be traced in all elements of a wardrobe, and T-shirts are no exception. Elegant and truly girly them can do anything - soft, flying fabric, color, cut, print. Do not remain on the sidelines and inscriptions. The company with a gentle background out very cute t-shirt that will look equally good as with sneakers, jeans and boots, and with skirts and heels.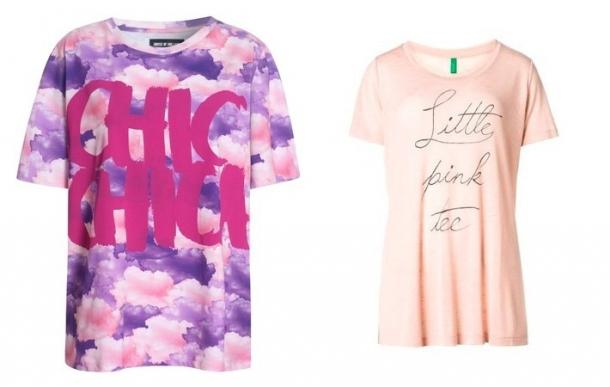 1. HOUSE OF HOLLAND
2. UNITED COLORS OF BENETTON
5. T-shirts unisex
With each passing year it becomes more difficult to distinguish male from female clothing department and particularly difficult situation with the T-shirts. Dimensionless bright T-shirts with prints universal equally good buy for both boys and girls. Especially for those women who prefer a sporty style clothes and unisex. Such a T-shirt will be a good company for jeans boyfriend, sneakers and leather jackets.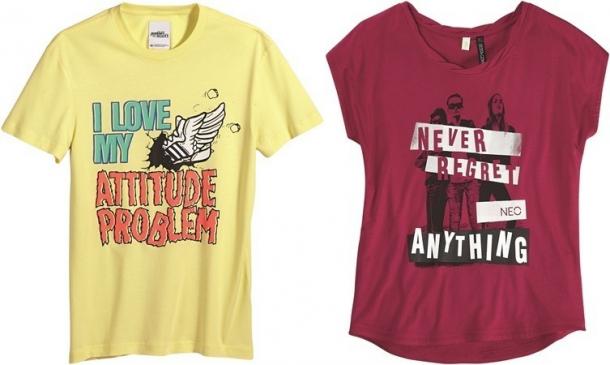 1. ADIDAS ORIGINALS BY JEREMY SCOTT
2. ADIDAS NEO LABEL
6. Daring and bold motifs
Most often black and white t-shirts and concise as possible - no doubt a brave leaders of youth style. This year, a special place is occupied by censorship blouse that rocked the shows spring-summer 2014. These T-shirts - a good way to stand out from the crowd and at the same time be a trend.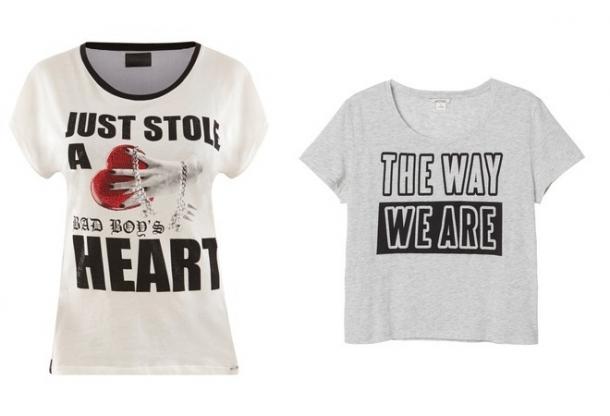 1. PHILIPP PLEIN
2. MONKI