34 photos, 0 videos, 0 audio bit letters marked the end of the text by the author (via)
As I mentioned earlier, the final flight of August in Africa made it clear that it is necessary sometimes to rest. You can rest assured in different ways. Someone breaks the sea (from which, for me, is sick) someone to the country, some even on the sofa and the moon does not rise with it. I have slightly different priorities. I do not feed bread, give Zabur to somewhere in the taiga on the wild river, or somewhere else.
Fishing - this is our everything!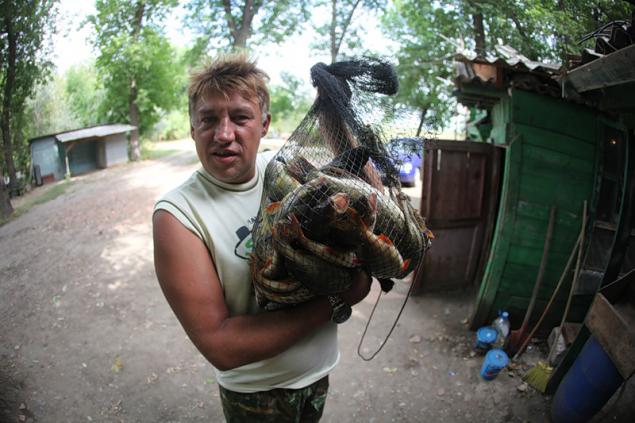 I've been to many places and caught a very different fish. Specially was wound to the Far East, in the upper reaches of the Bureya hunt taimen and grayling caught pound roach on Rybinka, dragged the killer whale and the whip of the Amur River, twitching bull Azov (about Oka, and all sorts of other nearby near Moscow reservoirs generally keep quiet), but always the fish are not was the goal. That sense of wildness and unity with nature gives the feeling of complete rest and peace that can not be acquired in any concrete jungle of the city or the sand - beaches of Thailand indecent or sultry Acapulco.
This time I decided to go alone - odinёshinek, so as not to tempt fate, and not spend all fishing in the company of fishermen companions. :-)
Please choose a place and asked those who were there have been, but for a long time "pereberat Bone" did not have to, my friend [info] kukuksumushu and [info] sergeydolya quickly guided me to the right path, and within five minutes of our conversation made the call directly to the fishing Hope basis, deciding for me all the problems at once. Nowhere I had nowhere and decided the fate of fishing.
First head there kromola go there by car, but by analyzing the pros and cons, I realized that this is a bad idea. Well in the first trip by car to the delta of the Volga twice more expensive than flying on an airplane. Secondly, all the same machine - this is the most dangerous form of transport (not you, because you, with ceremony!) And third, to go alone 1700 km in one direction just stupidly boring.
Without hesitation I climbed onto the site and bought a ticket here and there, it was about 8000 (and would have climbed for a day earlier was
byeschё cheaper!) By the way, if you would go by car, you would have spent something in the region of 13-14 thousand only on gasoline.)
I flew in the morning August 31 at 10 am from the native Utes Vnukovo direct flight to Astrakhan, and after two hours safely got out of the airport to the station square in the summer More inferno lower Volga.
At the airport I met Herman, the driver base and more in an hour I wandered through the warm water Erika, whose name I do not remember!
The base I was greeted very friendly. Still would! I was the only bum in her register. Calendar summer was over and all the campers went home. The next day the kids had to go to school in the kindergartens, nurseries. father and mother, respectively, to work. This fishing season has not yet arrived (still in the end of August, there is still very hot, 31th, 1st, 2nd and 3rd, the air temperature during the day reached 32 - 34 degrees, the fishing is too) But as for me, fish ball, not the main one, I was glad that there is.
Later in the afternoon I drove ranger Jack, with whom I was to spend the whole week.
As a result, on the basis we were only six people. Administrator Galya with her granddaughter Angelina, ranger Eugene, chef Tatiana, I chauffeur Herman. (well, what more can you ask for?)
A few words about the basis of
This former pionErsky camp in Kamyzyaksky Delta region, in fifty kilometers below Astrakhan. The base stands on the bank of the Erika, has its own jetty, sauna, bar, dining room, btlyard, summer terrace, and everything necessary for the normal rest there, and without any doubt it is very good to relax with family and not so young children. There is a beautiful sandy beach, half a kilometer from the base clock grocery store, and if you are not satisfied with the food (although I did not have a single urge, to buy something in the store, on the basis of the food to the slaughter, and very, very tasty and varied) is it is quite possible to run.
Well, most of the fishing
I was the first time in my life caught on the principle of "catch and release". Fish was much, very much! A typical day began at five in the morning. We Zhenya breakfast (I gave in, I sat down on the porridge!) And at half past five already on the water.
Huntsman was born here and the river knows how his ten fingers. Ten minutes before the stroke of the first point of fishing and now a pair of large whales in the cage! Okun took like a rabid, less than three hundred gramovyh did not take. Very good was the pike. Across small zhereshki, also noted perch. It was not really catch any catfish, carp and bream no. The most interesting thing that has not happened not lure a single poklёvki! And I have this good as shit bath for cockroaches under the baseboard! Fish took on turntables, ordinary blёsny, rubber, and generally on an empty hook ordinary fishing rods! Once one night, I decided to catch the pier is not spinning, as ordinary rod and began to collect the snap. Tied little red hook Cobra, pinned float gruzilko and threw an empty tackle, in order to configure the float. I do not have time to get to the bottom of the load as the forest cool dragged away and left float into the water. I just started to pick up a fishing rod as a pleasant beating felt on the other end gear! It was a carp, but the size of that in suburban pools are considered to be a record! Karas hvatanul empty hook! Zhenya laughed looking at me, "What are you doing the eye bulged, not seen as a fish takes the hook on an empty?»
Of course I could not see from where? For me, it was very unexpected. Then there was much more amusing incidents (pike caught on bait bread, perch caught by the tail, Seagull "dripped" down ...) RBA caught on everything, but not on crankbaits (and maybe my hands curves?) < br /> Particularly large trophies were not caught, a couple of pikes five kilograms, but a couple of perches at 700 grams, but I'm pleased with it. On the last day before departure, the entire catch, Zhenya me bloated and packed in a box, so I came home with fish for a long time, and he relished it, but entertained friends.
Insanely beautiful sunsets, the morning mist, ripe watermelons Astrakhan true! That is the real rest and I have not time to go back! Tomorrow go to the base of Marat and Sergey and I am very, very jealous!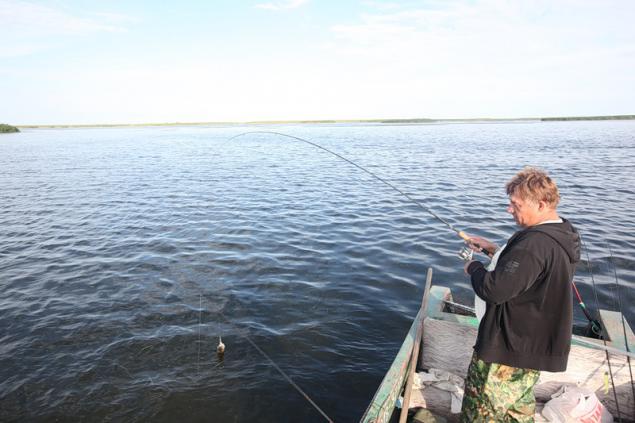 3.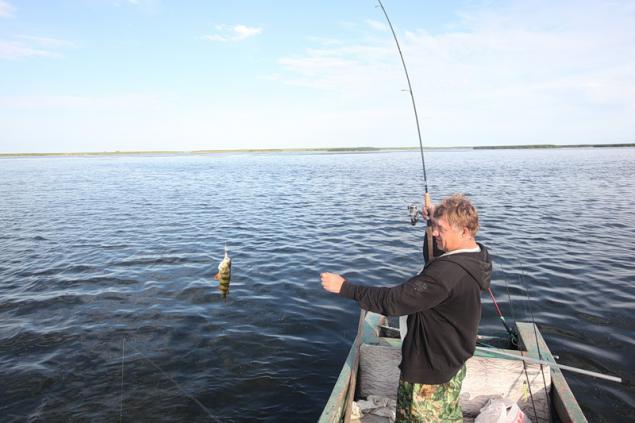 4.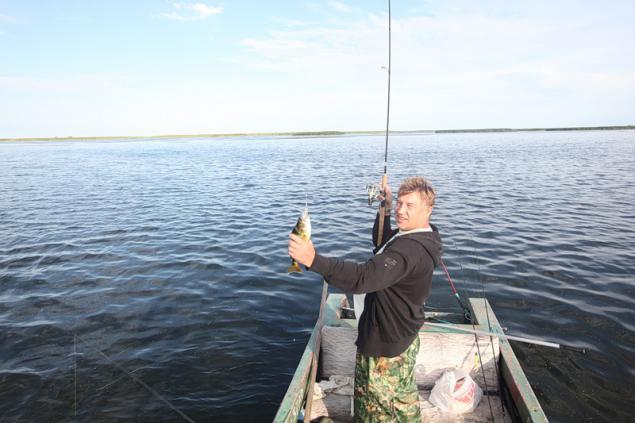 5.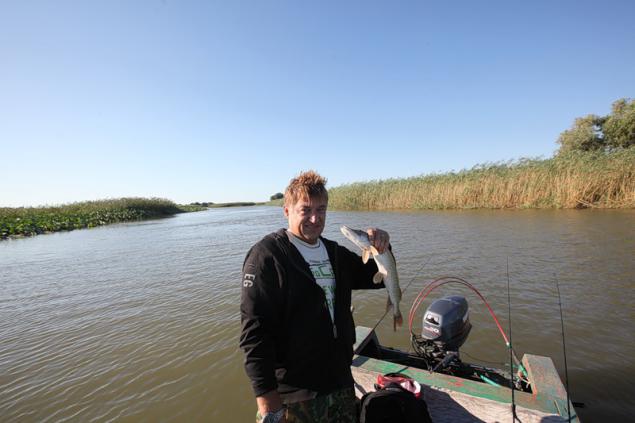 6.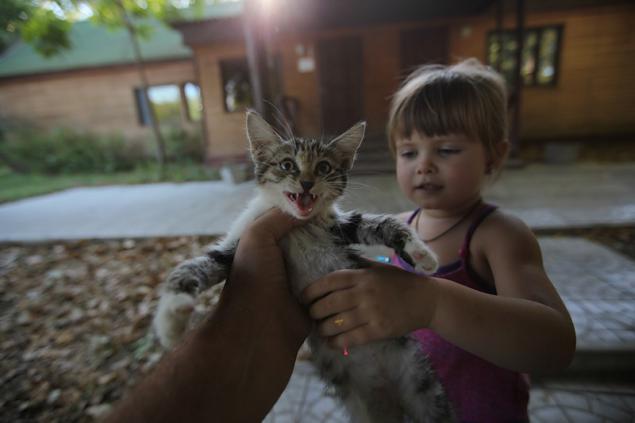 7.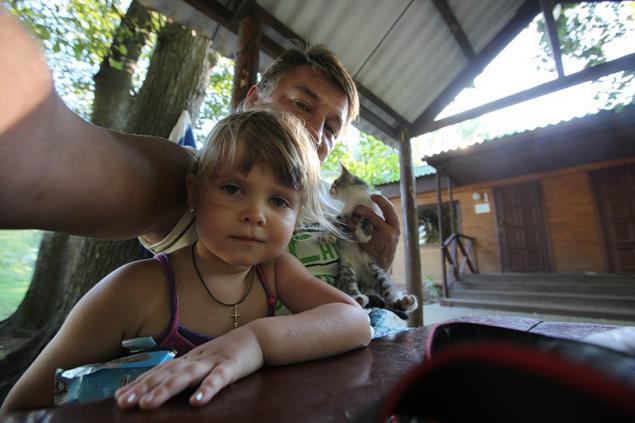 8.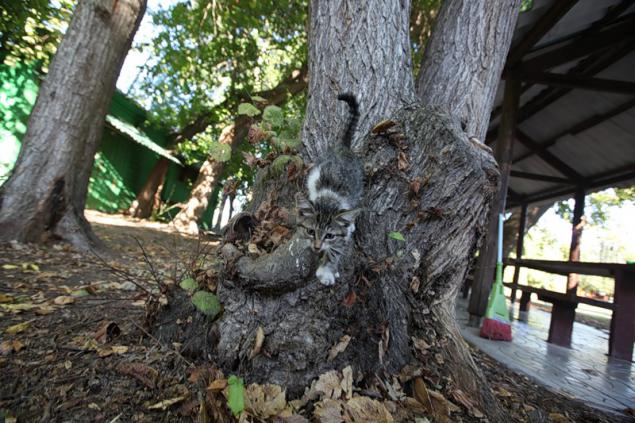 9.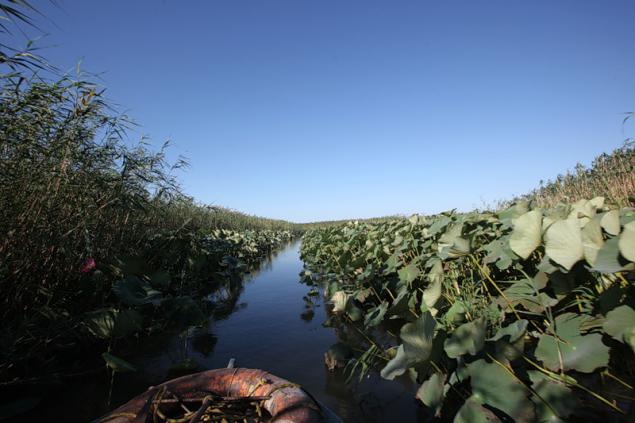 10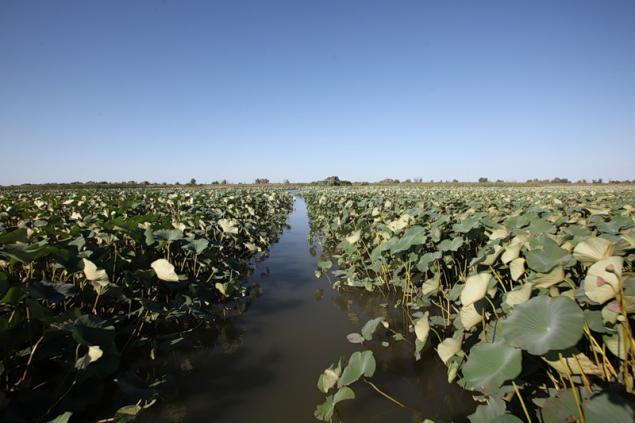 11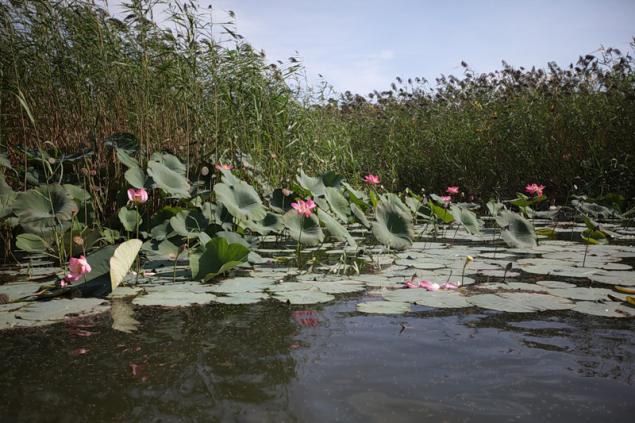 12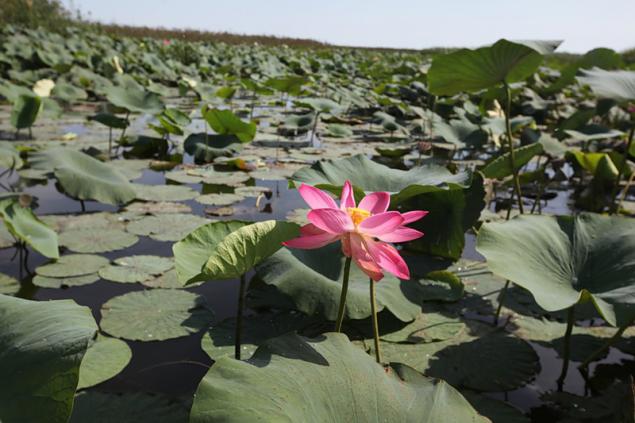 13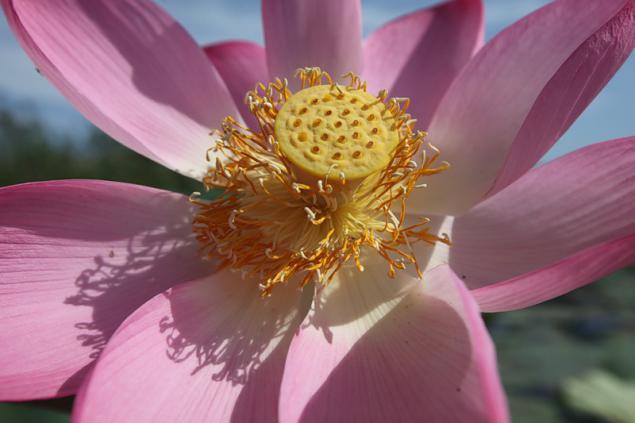 14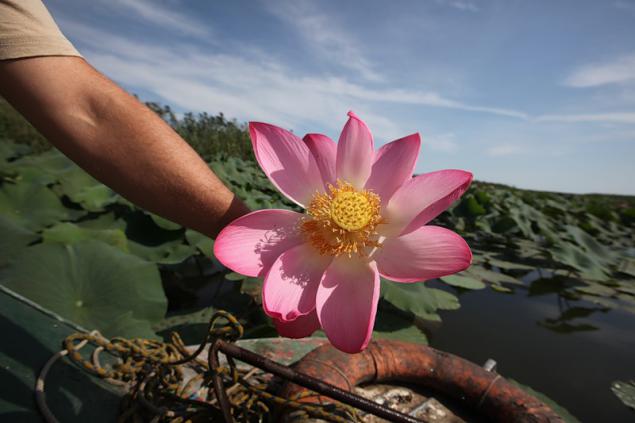 15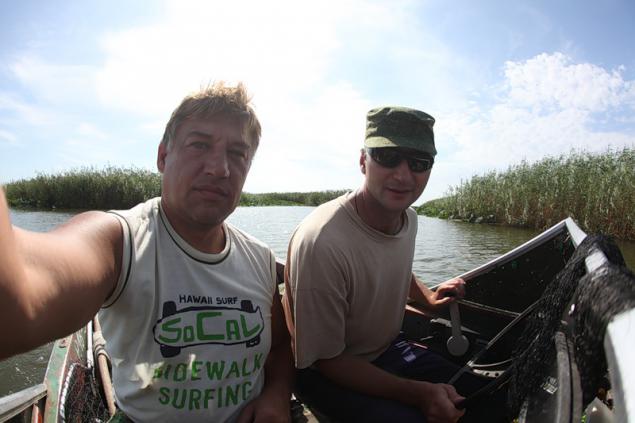 16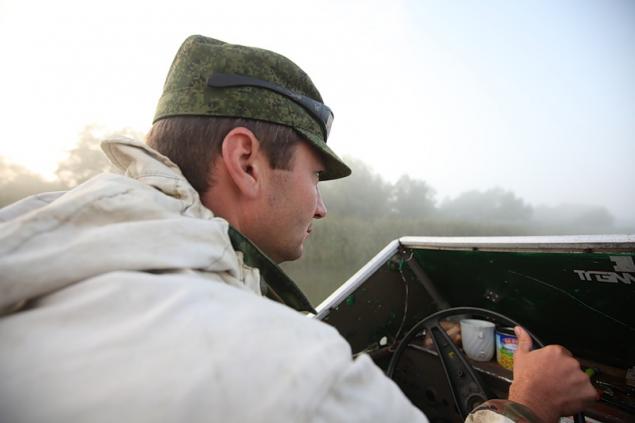 17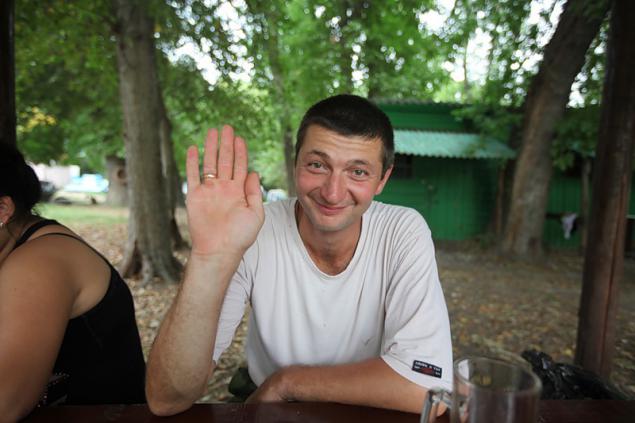 18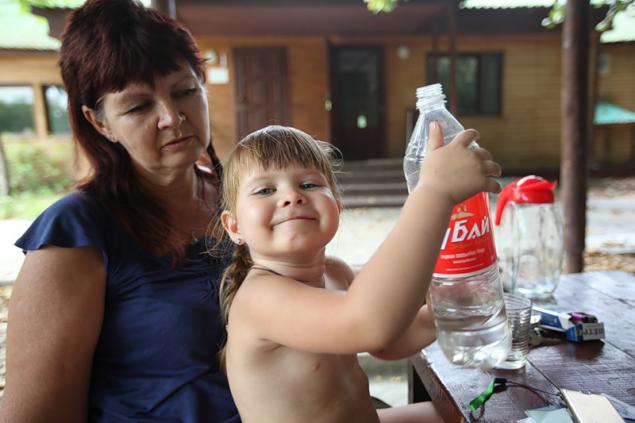 19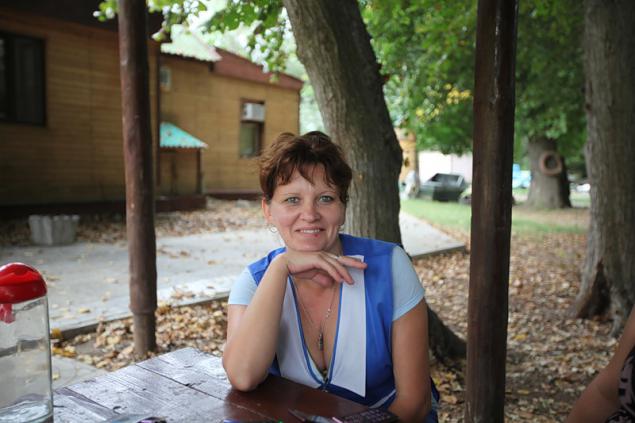 20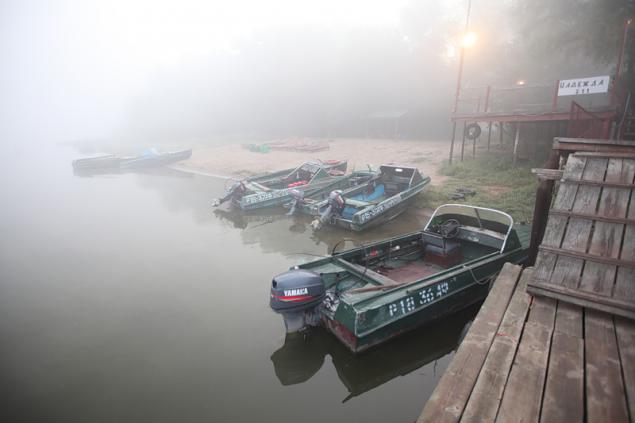 21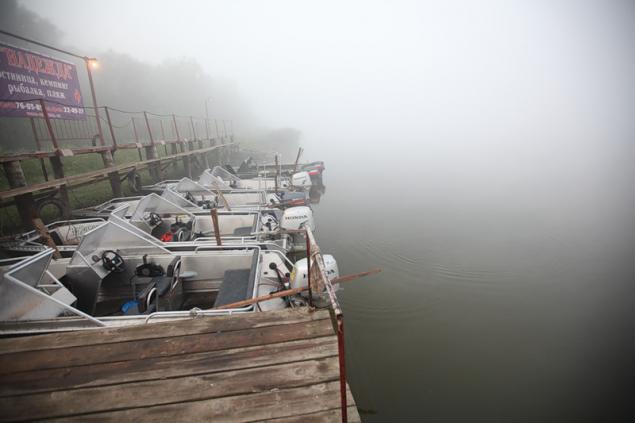 22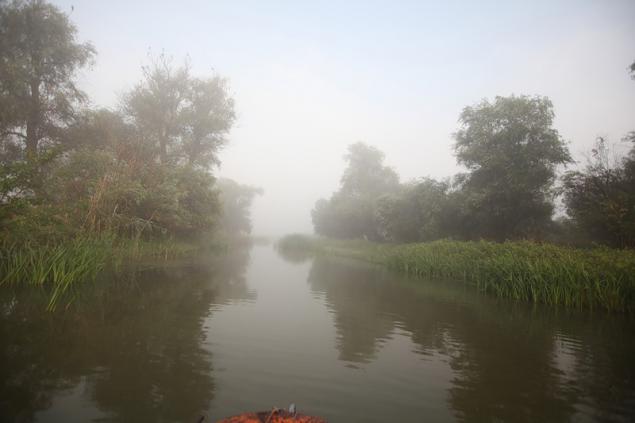 23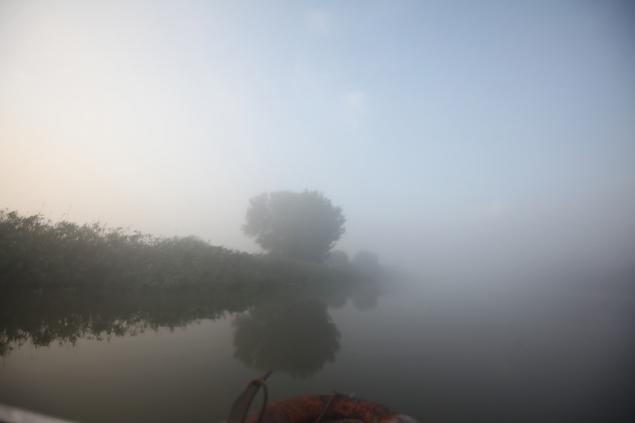 24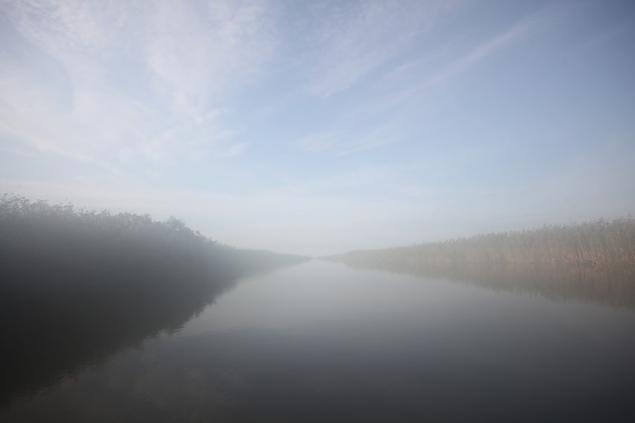 And by popular demand of my readers, those who care about the fate of the cat by the name Seraphim Arkadevna
I talk a little about it.
As you remember, on the eve of Easter, I found in the entrance of a blind kitten. Very weak was Kotya. I feed it from the pipette and nyanchitsya both with infants (yes, it is and has been essentially babies. And it took almost half a year. Seraphim blossomed and povzrastlela. Evolved from "ugly duckling" into a serious, elite, yard, basement rocks cat . She became a full member of the family and lives on an equal footing with everyone else. To be honest, it spoiled before it is impossible, it is not in what failure, but we must pay tribute, cat pays for it the same, namely good behavior. shits strictly in a pot outside the house is not empty (not the dog of course, but God forbid a stranger reach for it or make a sudden movement of the door have a cat at first hiss warning, and if the person does not understand the threat it immediately attacks!) Playful - horror kind . gnaws, but not with anger, but playfully. She really like tactile contact, what would it squeezed, twisted, squeezed. It will gnaw his hands feet, but not when I do not quit in the face. Sometimes it happens that sparkle, climbs on his neck and He begins to bite his ear, but no more. Eat it! Basically, of course meat and milk. It respects cheese, cottage cheese, sour cream. However, it has repeatedly been seen for eating cake, chocolate, watermelon, potatoes, lettuce.
There she had some not quite clear to me especially Seraphim can not meow! It emits the sound of course, but it is not like the cat. Sometimes it's mumbling, growling, sometimes squeaking or crying, but can not meow. Cat a born hunter (well, it is supposed to breed!) :-)
At the word "Shem, FLY!" Sima just looking at the ceiling and looking fly! It starts muttering and creaking. He jumps on a chair and stands up like a gopher in a field on his hind legs, and not just sitting there, and it rises on its hind legs! Sima siganula summer through the open window of a dove, and I live on the third floor ... Neither of which is still alive in good health, but now we are closing the window. :-)
Sleeps, as expected, at the feet of the master on the bed. The cat is not afraid of water, in the summer, I bathed her repeatedly, not yelling and not torn out of the shower, but apparently does not feel much buzz, but just take for granted. In general, I pulled the lucky ticket this beast. Let him live!
By the way, the kitten arrived on a fishing base, (pictured above) I also nicknamed Serafima, :-))))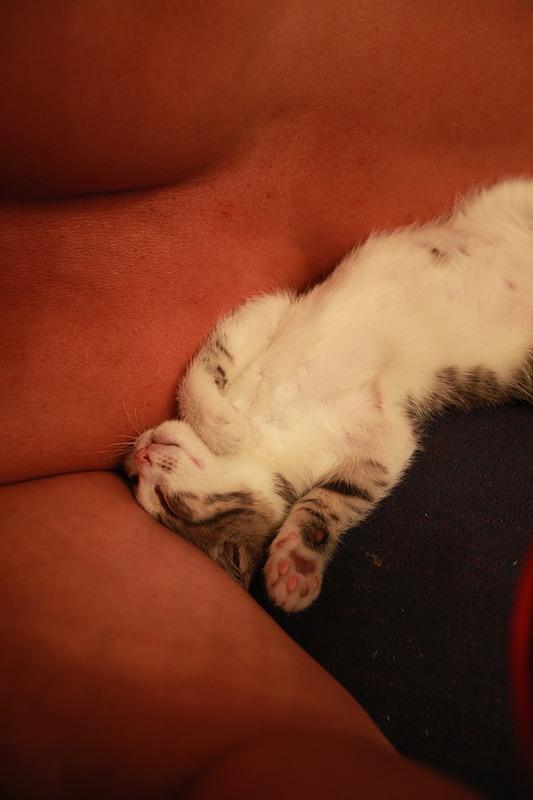 26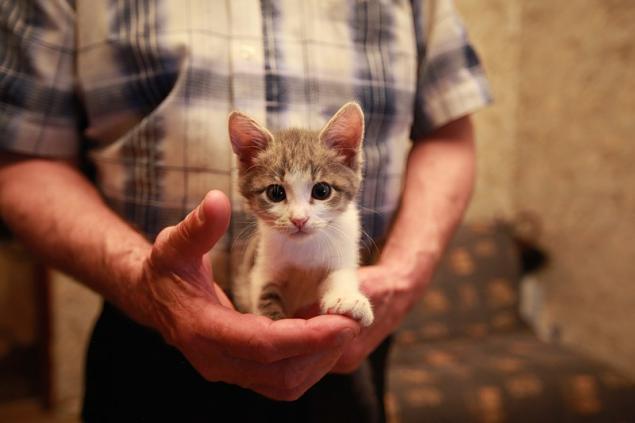 27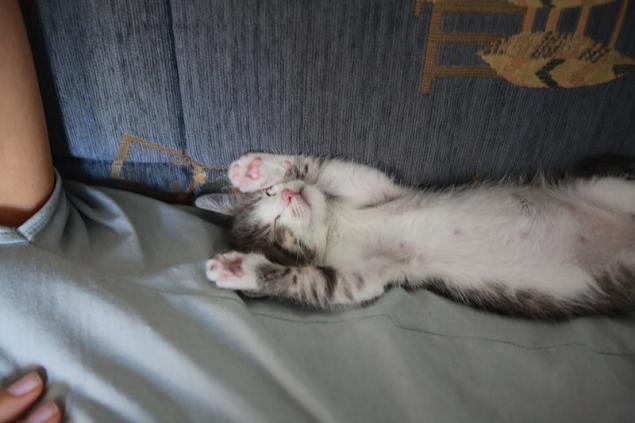 28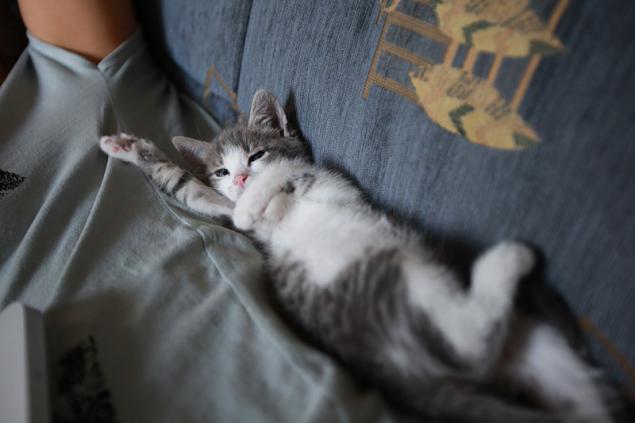 29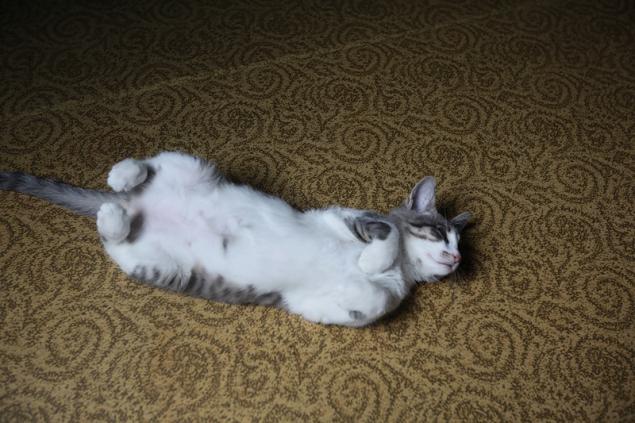 30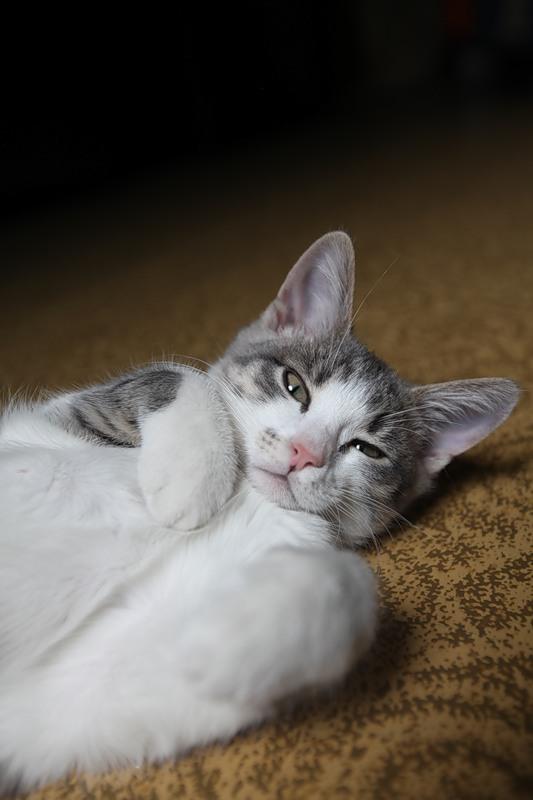 31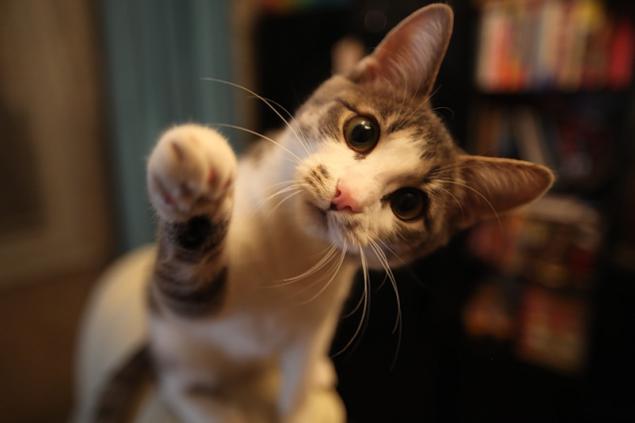 32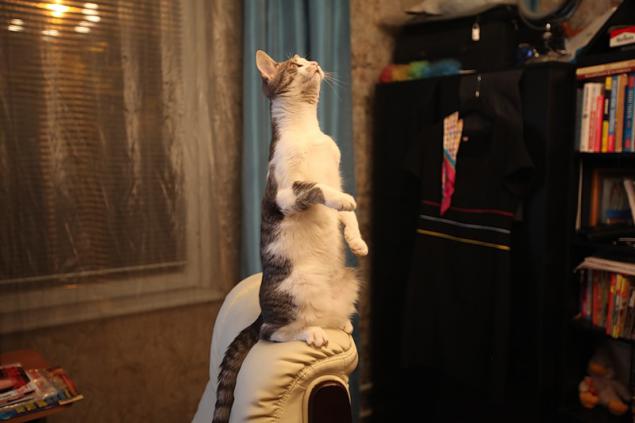 33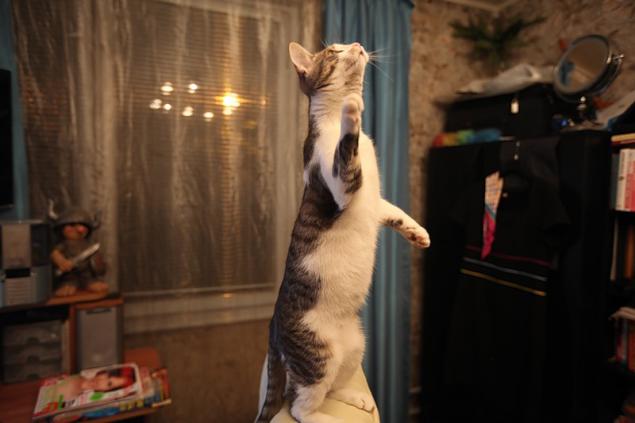 34.
Posted in [mergetime] 1317083442 [/ mergetime]
All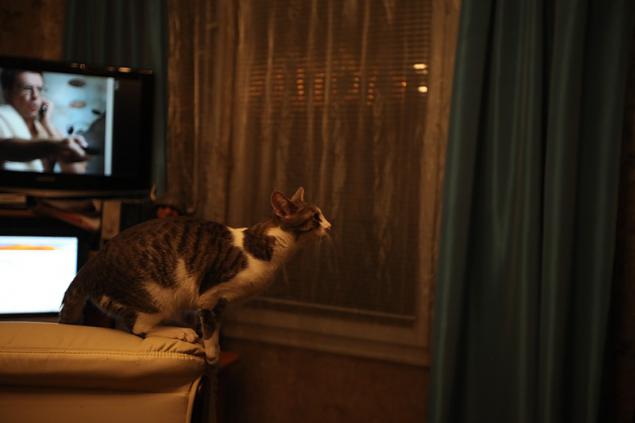 Source: