If you are a fan of steep modding computers, and you have a desire to improve your system unit with your hands, be sure to look further at the big photo report on how to build a computer guy of her dreams.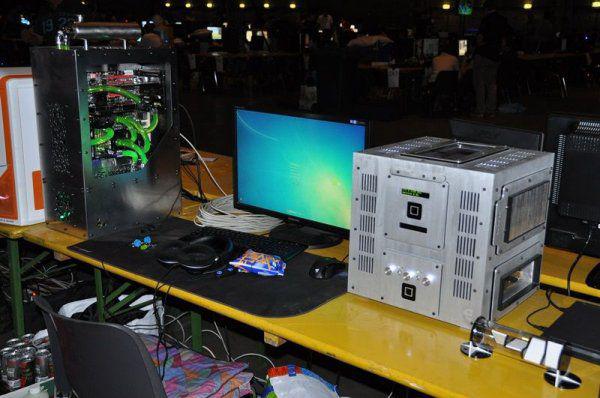 Modder k.3nny from the Netherlands wanted to do a rigorous metal body. No frills: Only aluminum, aluminum and acid-green coolant CBO. From computer components will be used motherboard EVGA X58 SLI Classified with processor Intel, video card GeForce GTX 295 EVGA, RAM Corsair, OCZ RevoDrive SSD 50 Gb.Po preliminary sketch computer case should look like.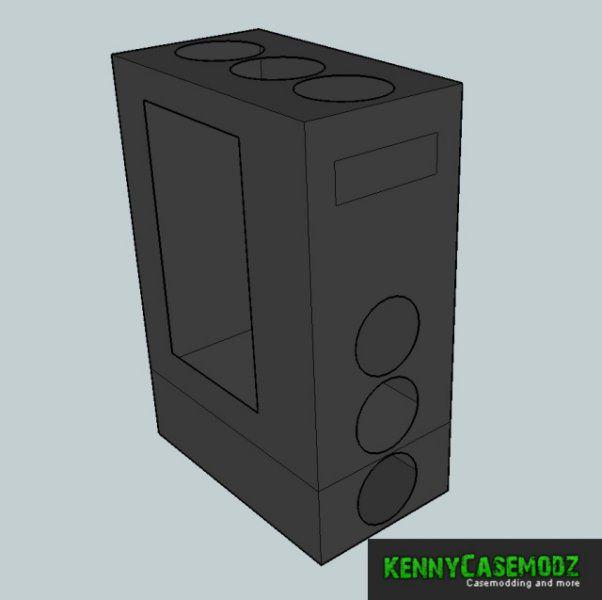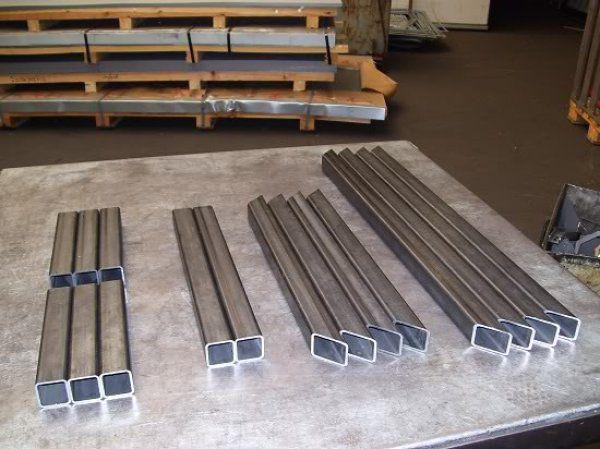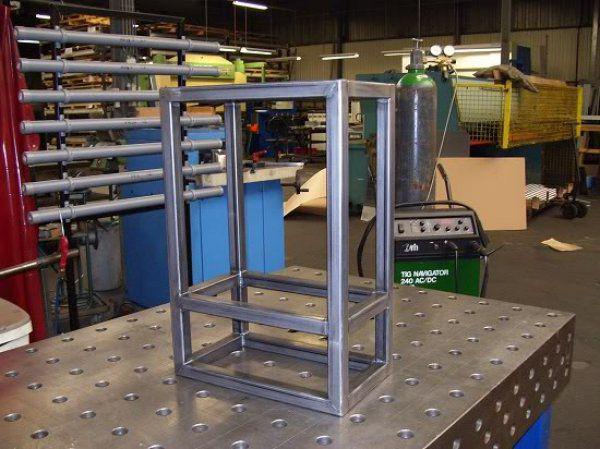 K.3nny have been available for only two weeks to make the case in the industrial style. He did not want the computer to pile lots of visual elements, the design should be simple and logical. Another condition - the presence of an acid-green tsveta.Chtoby obtain aluminum body panels, the modder has spent 60 euros. Sheets has been tailored to the desired size, could only make a suitable form. For this k.3nny I use conventional handsaw.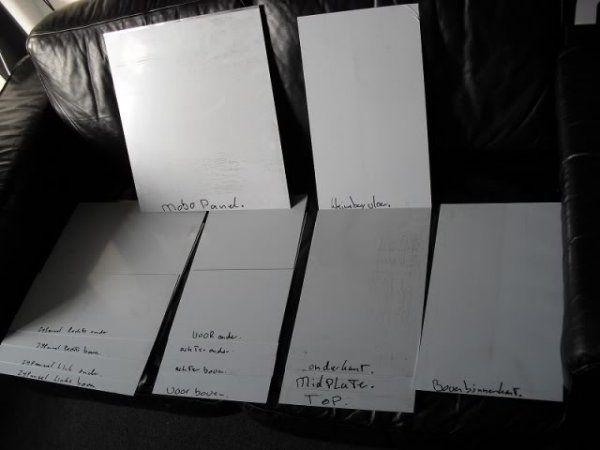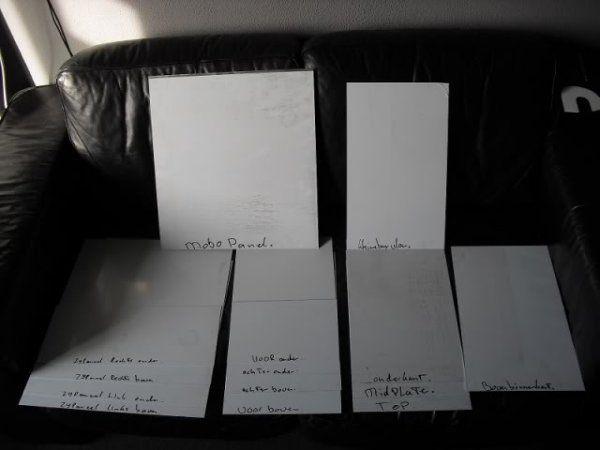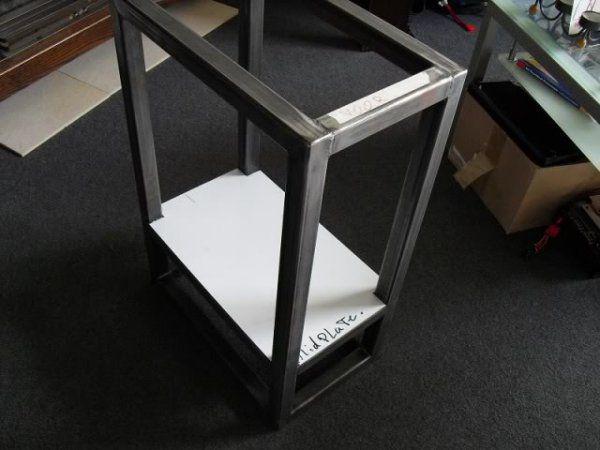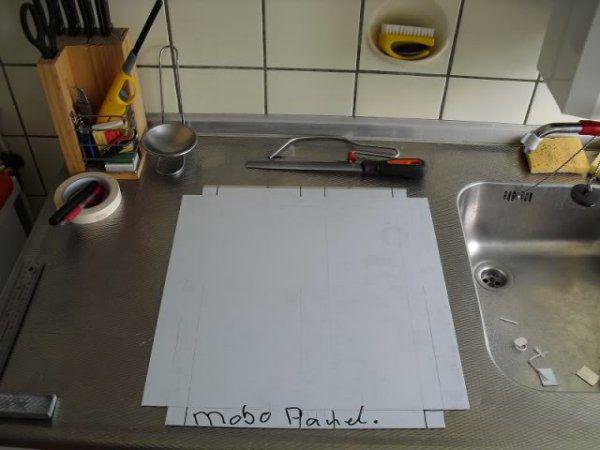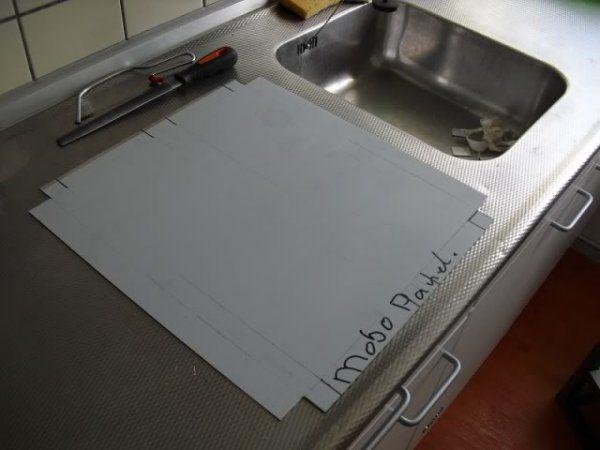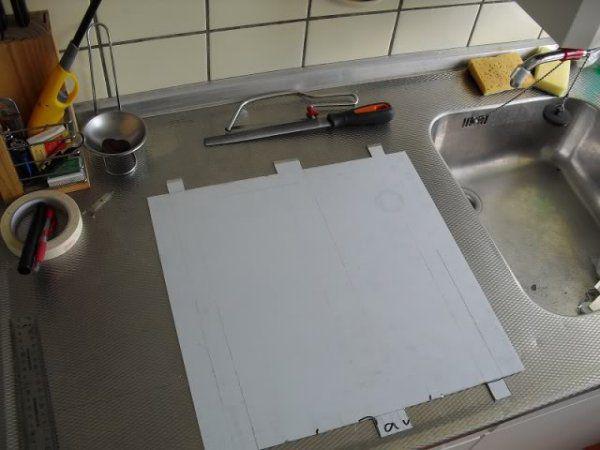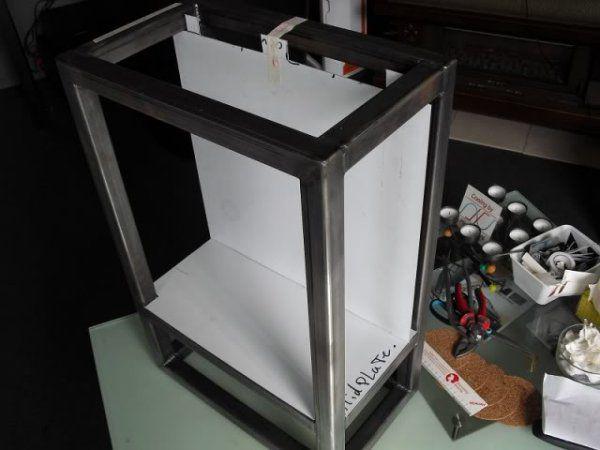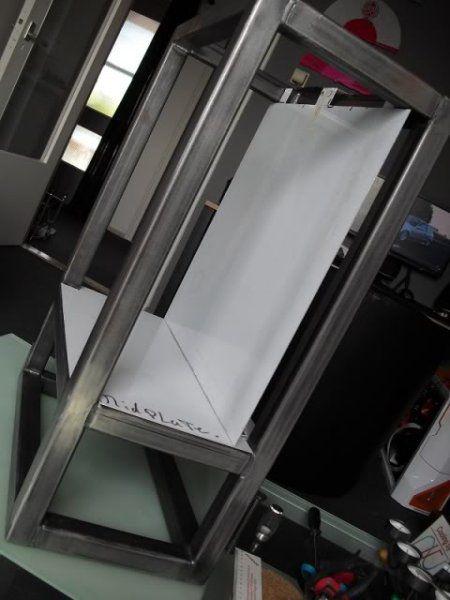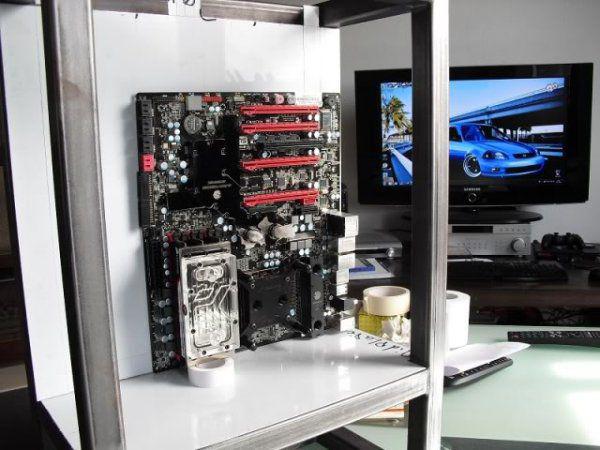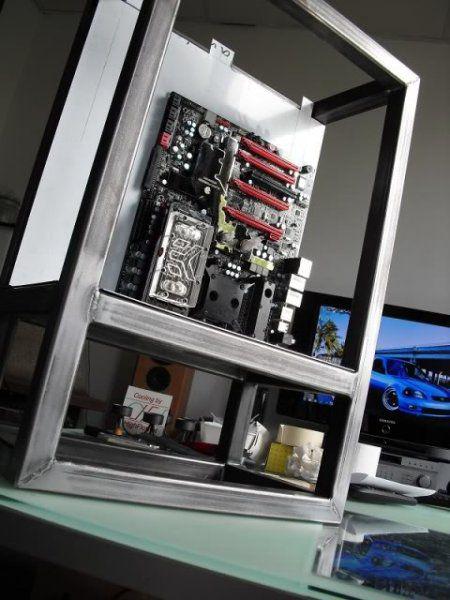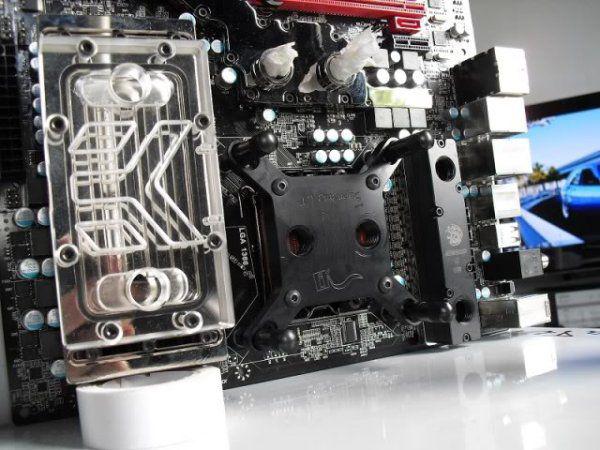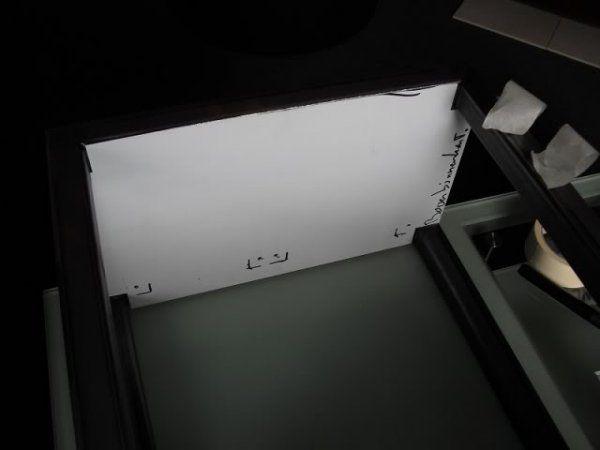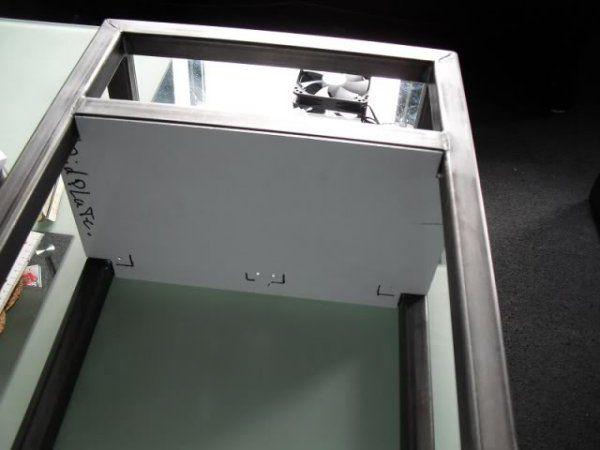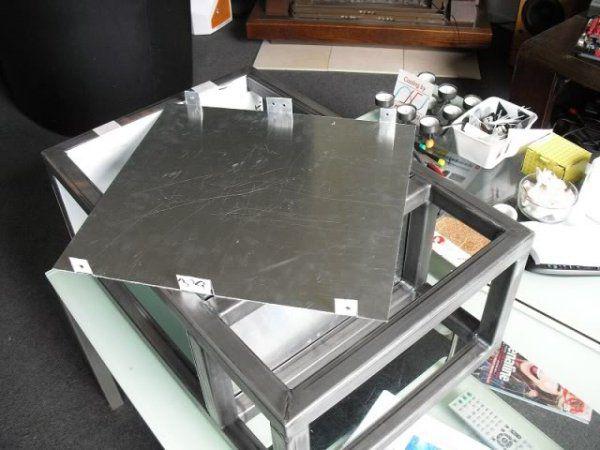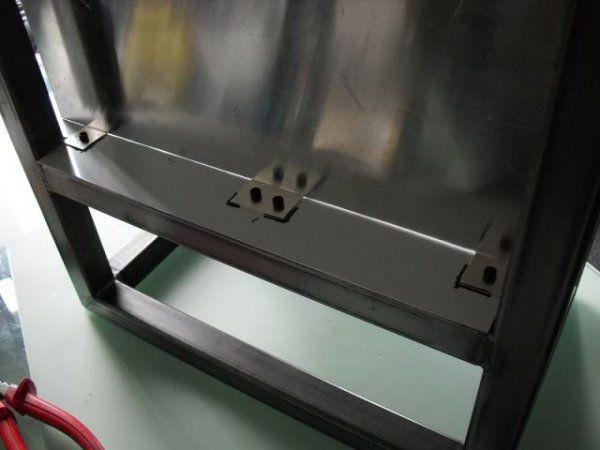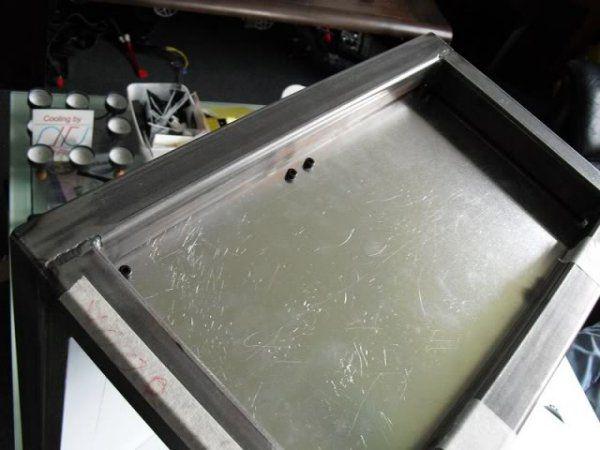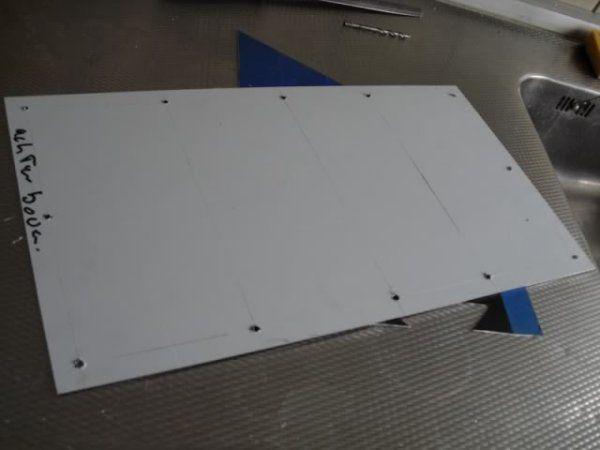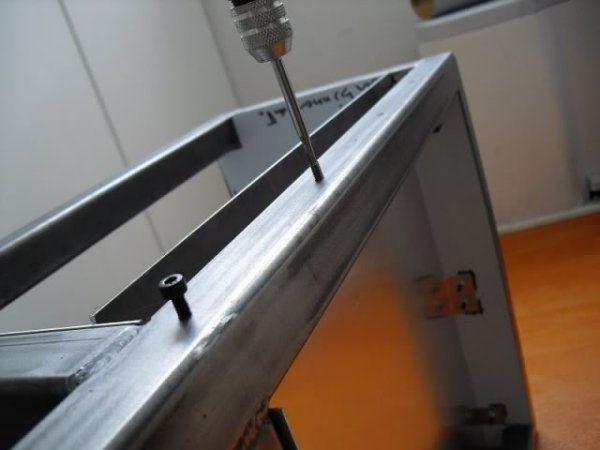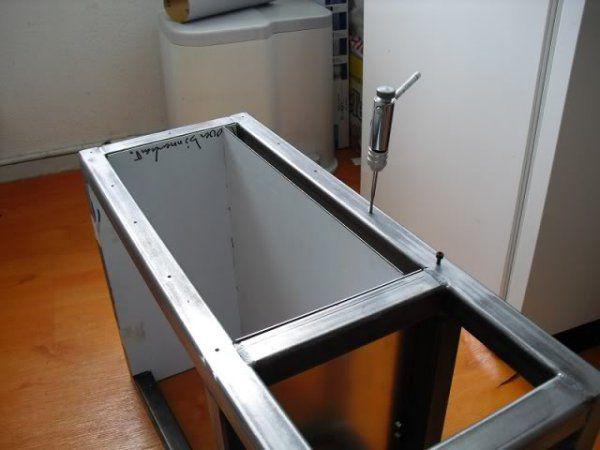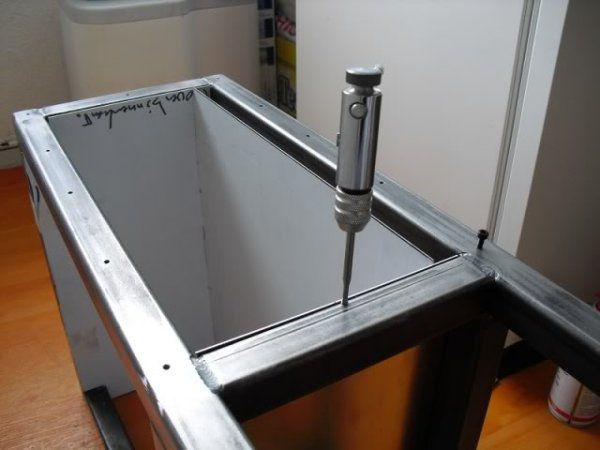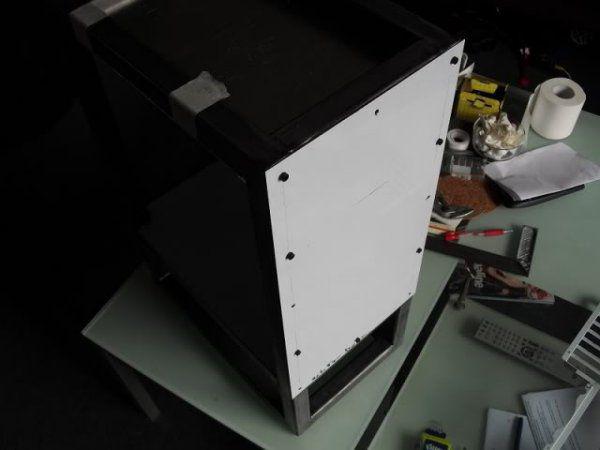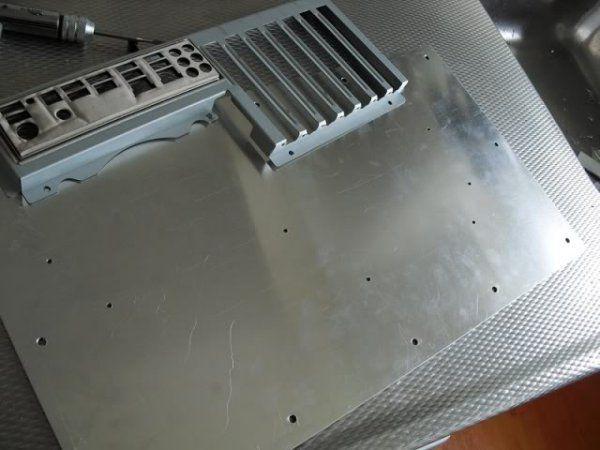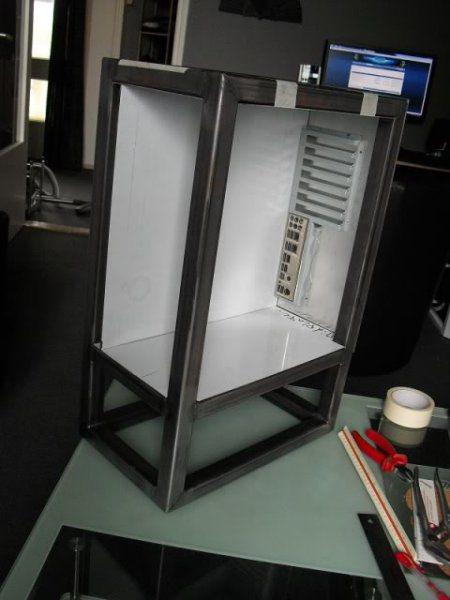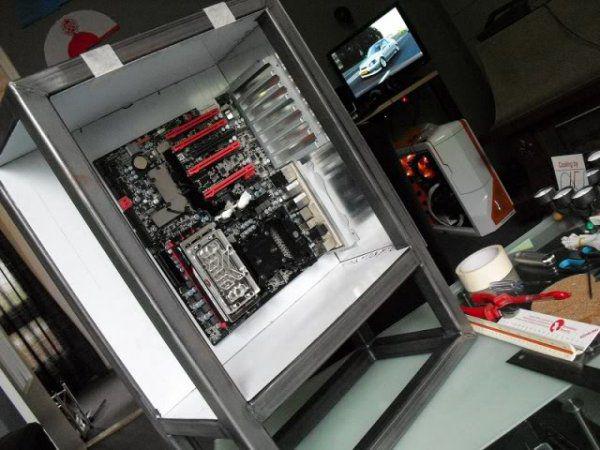 The point moves the dispute, it is already possible to install the motherboard.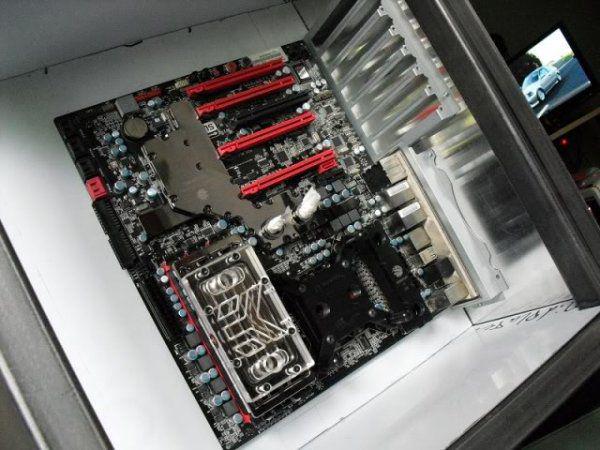 This panel k.3nny called cheesecake, referring to the similarity of an inside aluminum sheet with cheese.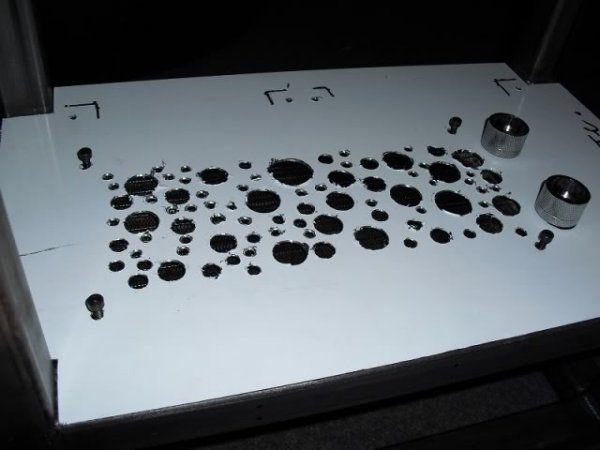 Aluminum panels are attached to the bolts. Modder first drills a hole in the frame body with a drill, and then cuts the thread.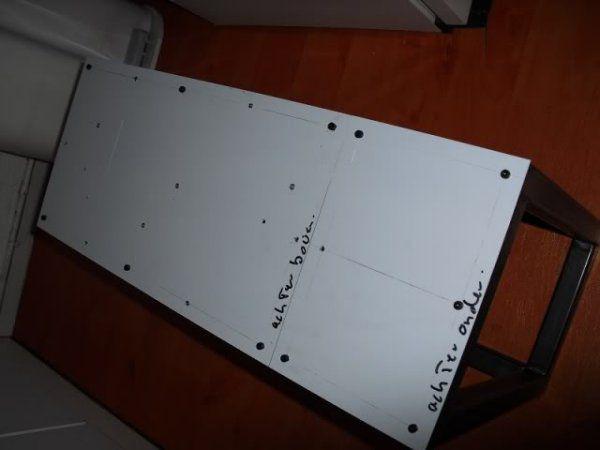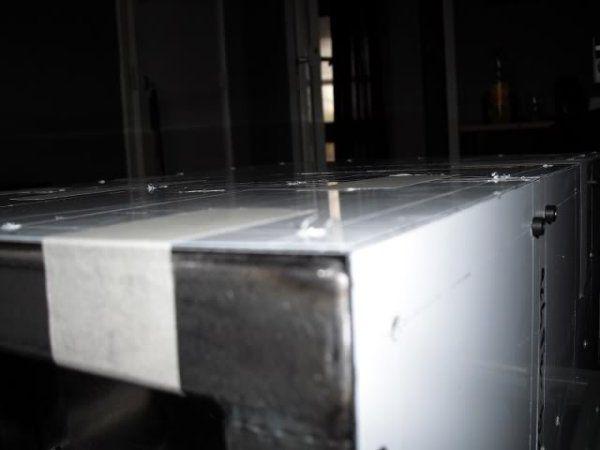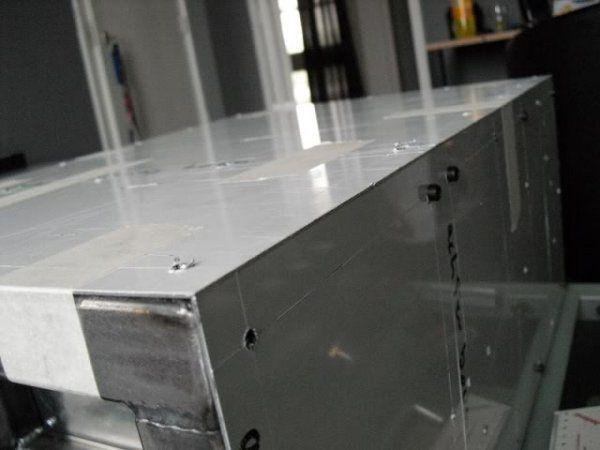 It is time to move to the water cooling system. "Cheese" panel is not only a stylistic element, it will be fixed on the radiator CBO.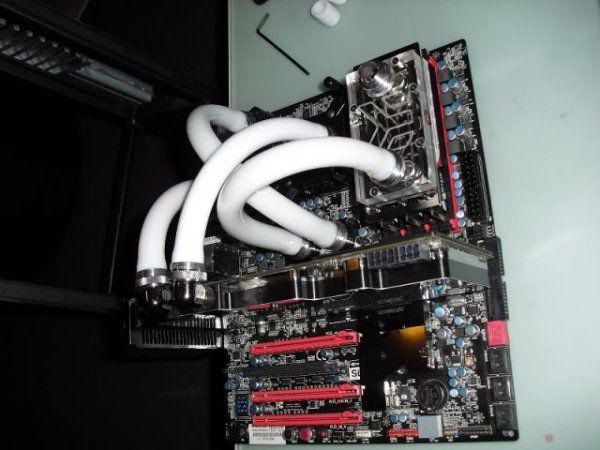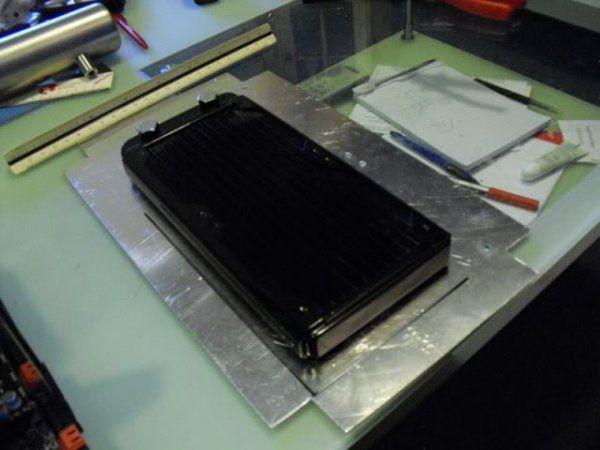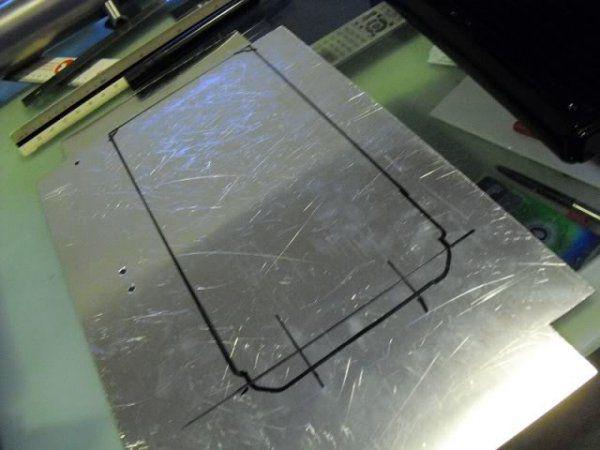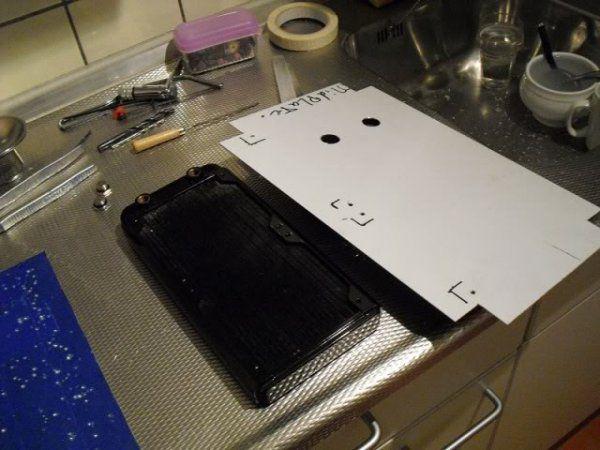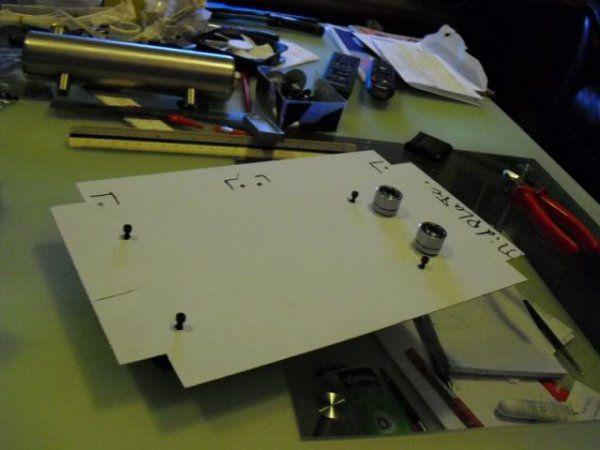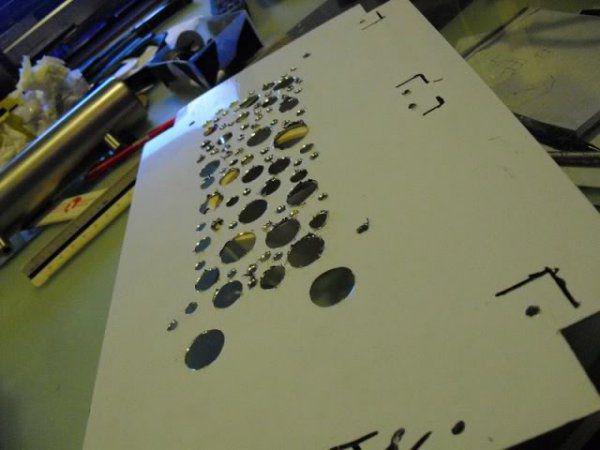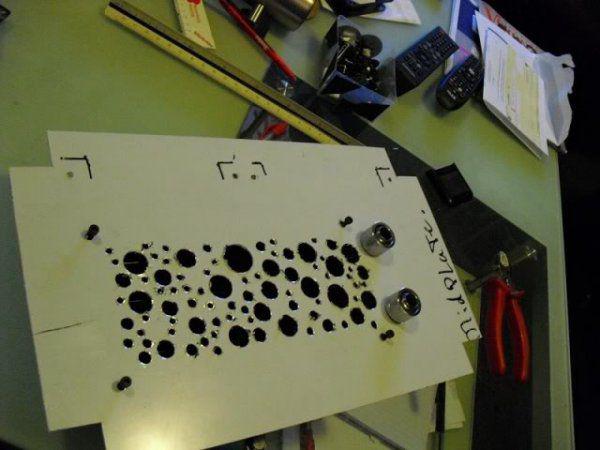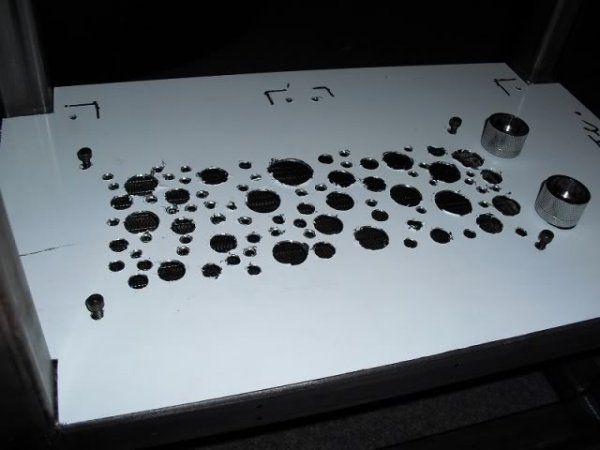 Inside the housing is installed pump, a cylindrical tank placed on the roof.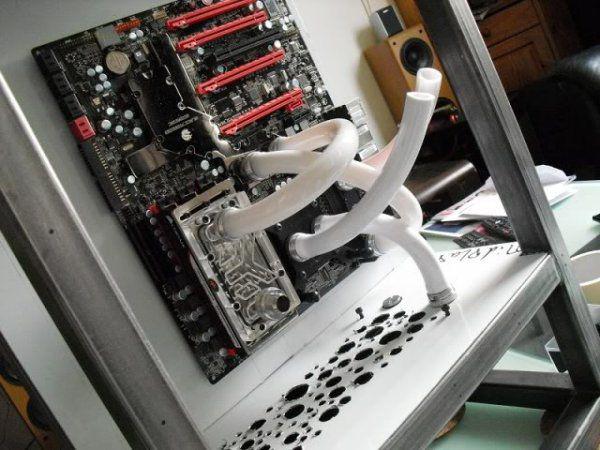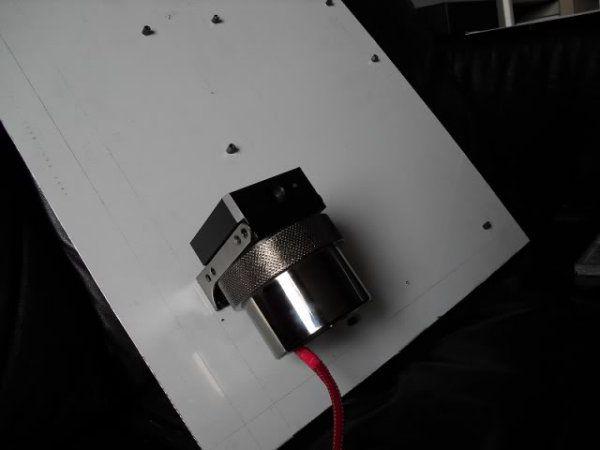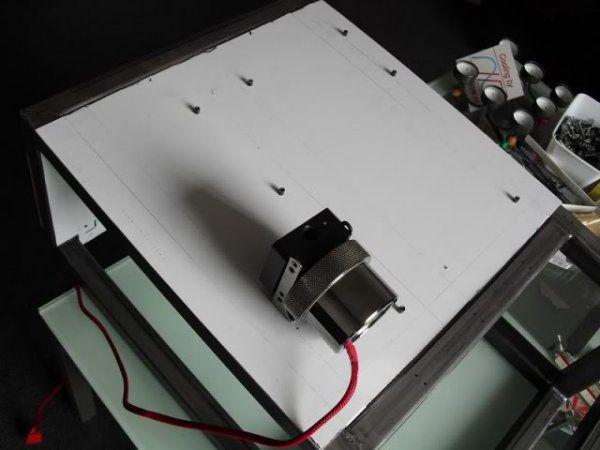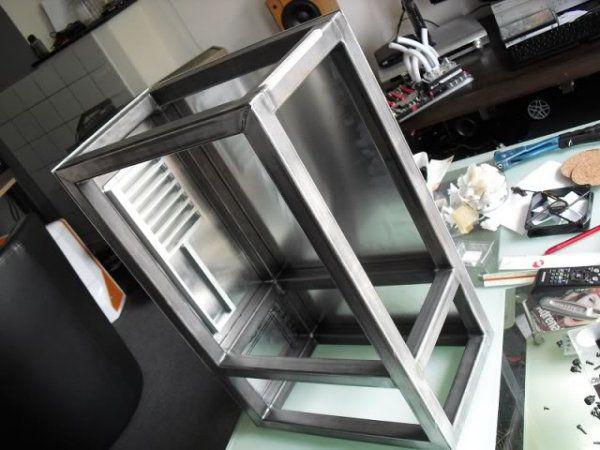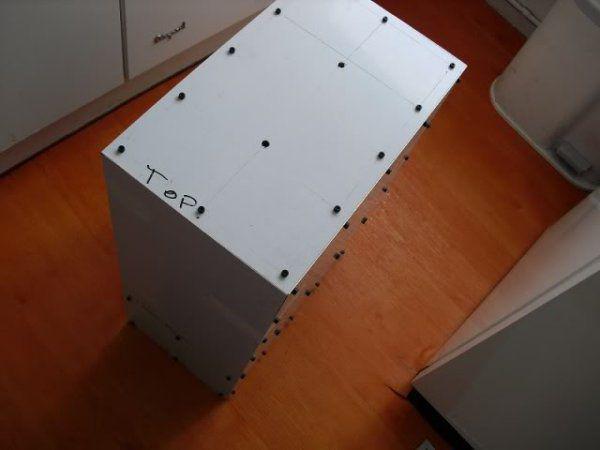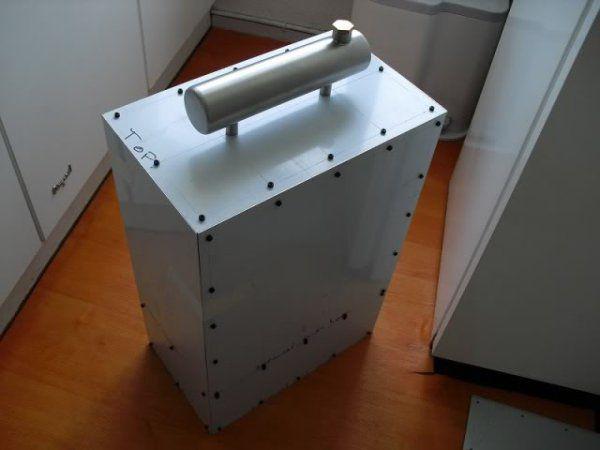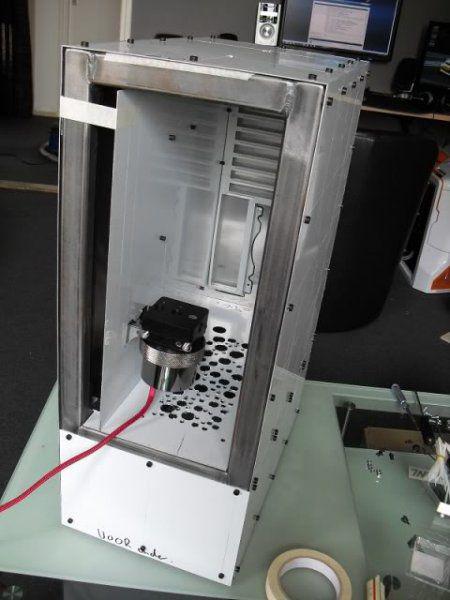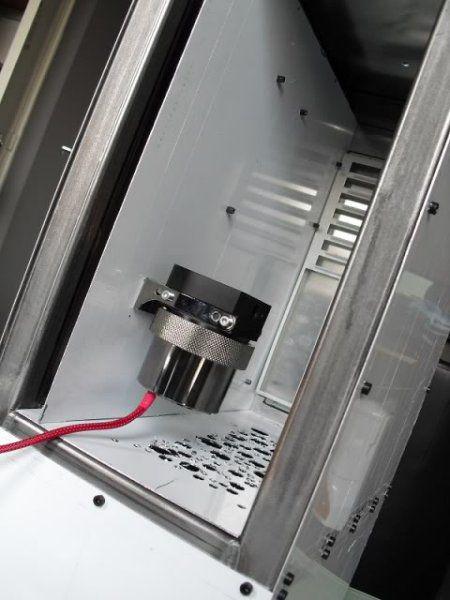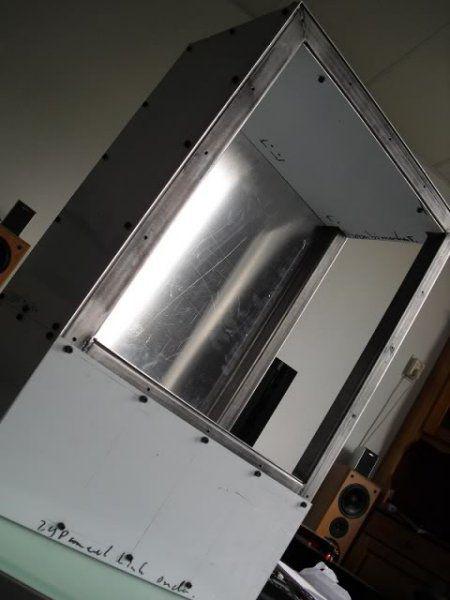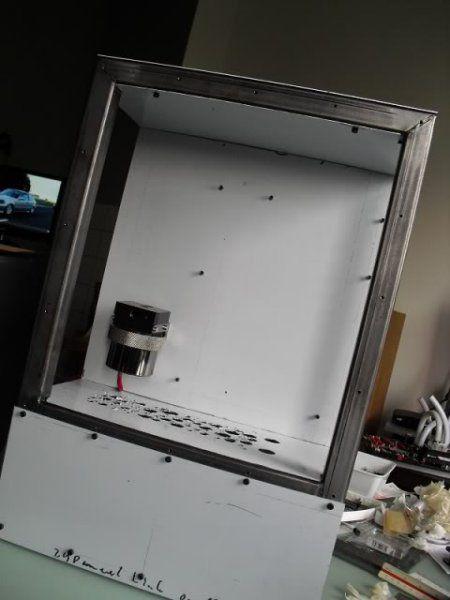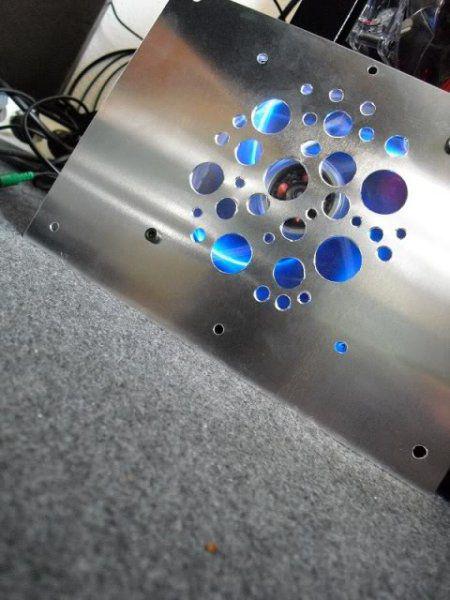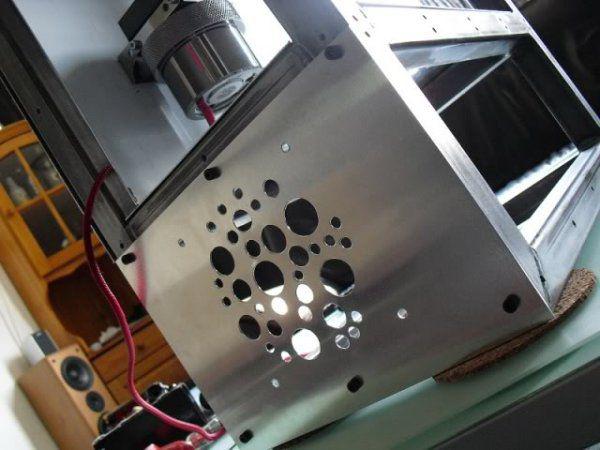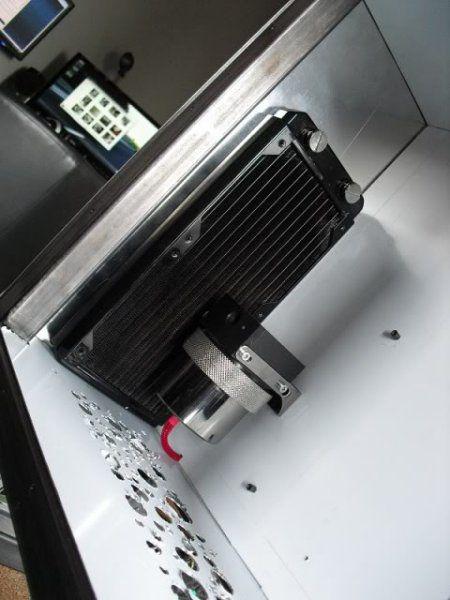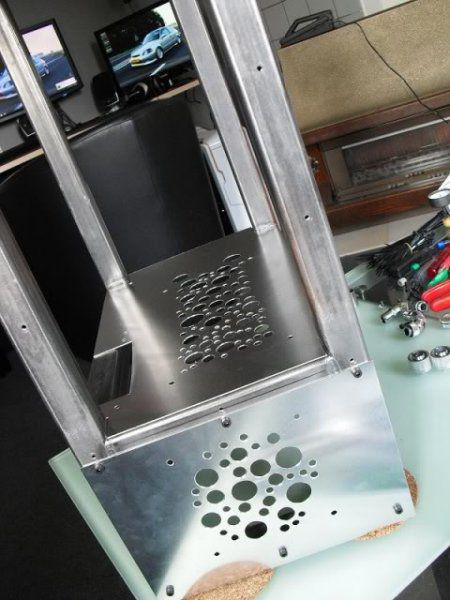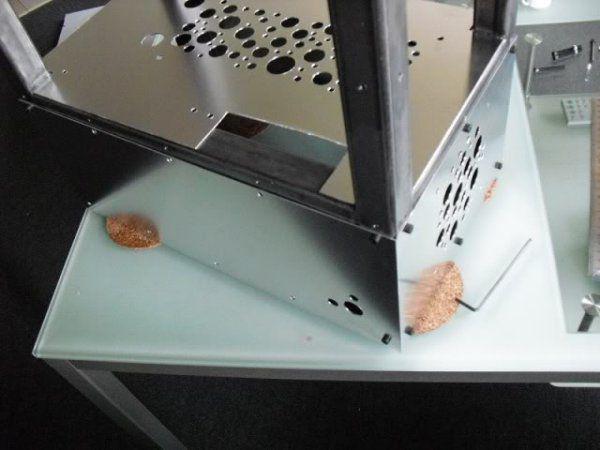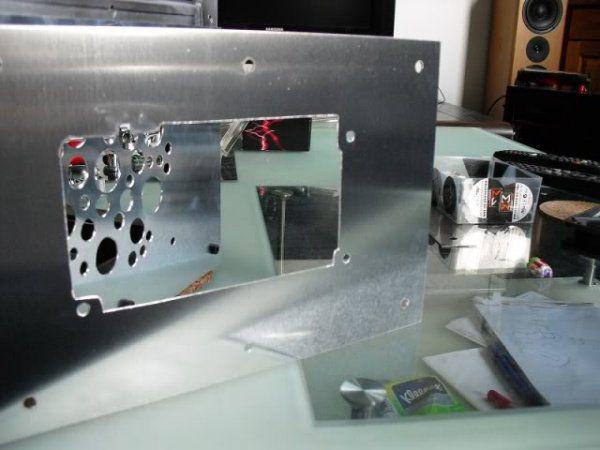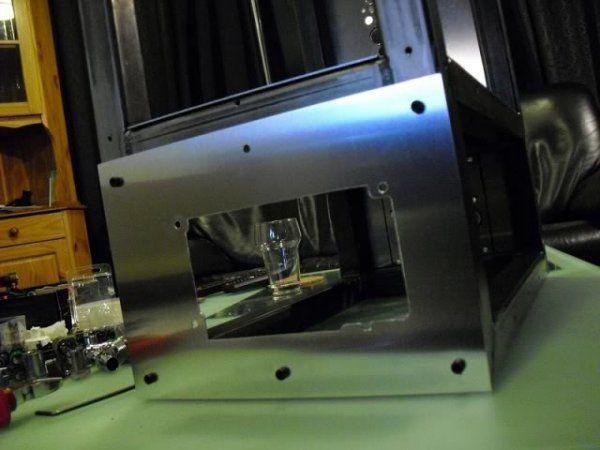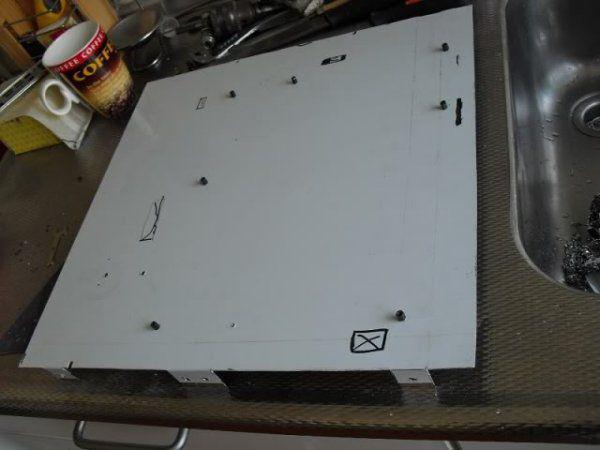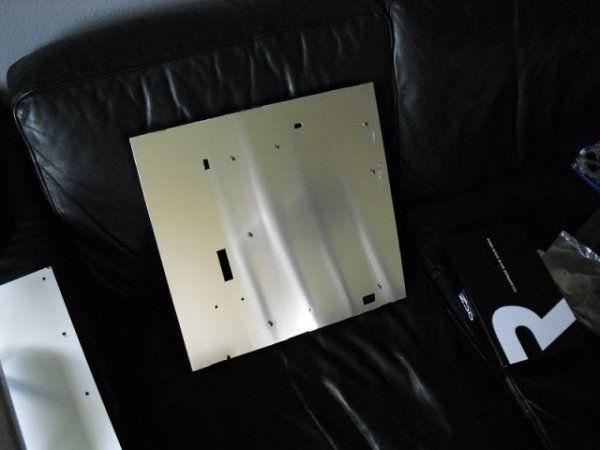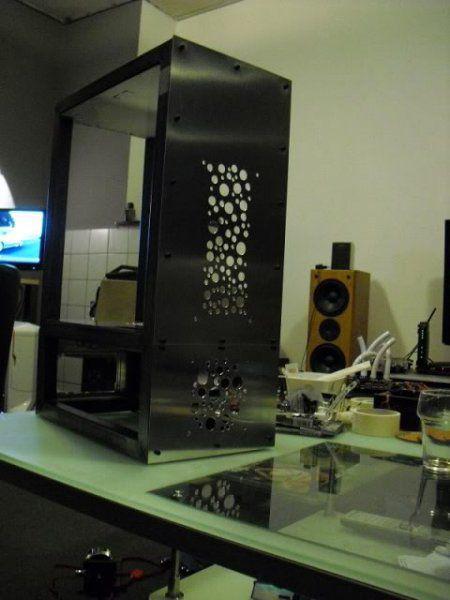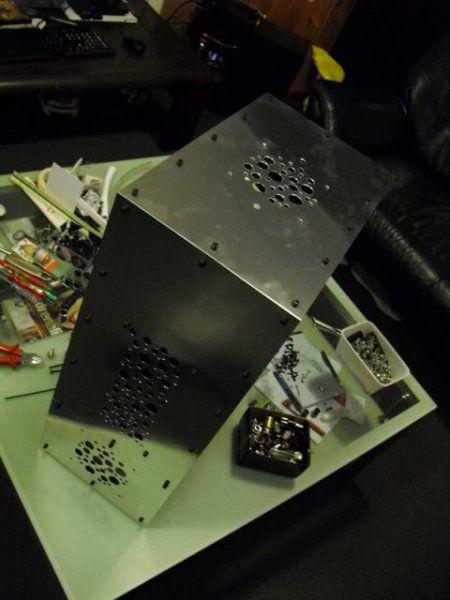 Housing Flush turned out the way it was represented k.3nny. It is entirely made of aluminum, and the color of the liquid CBO - bright green.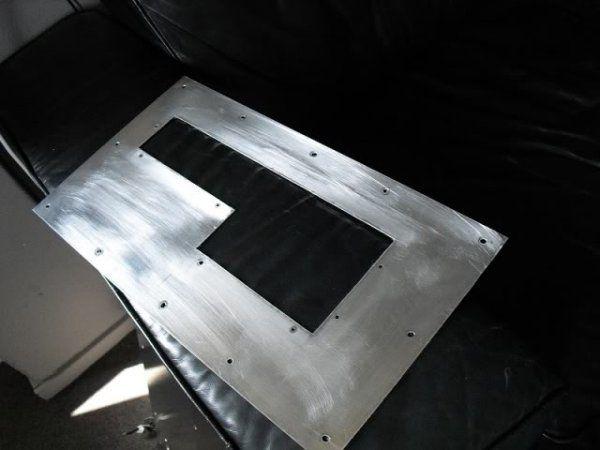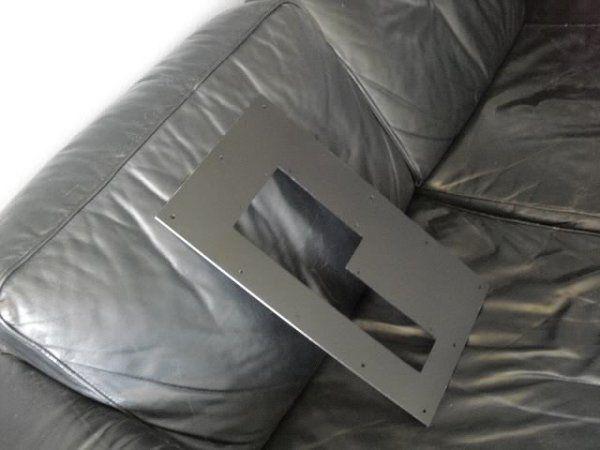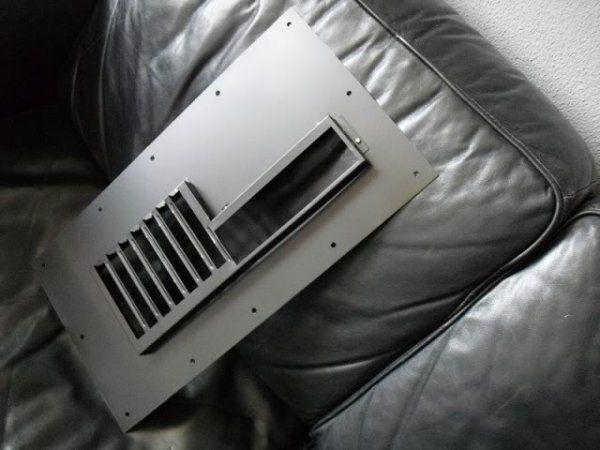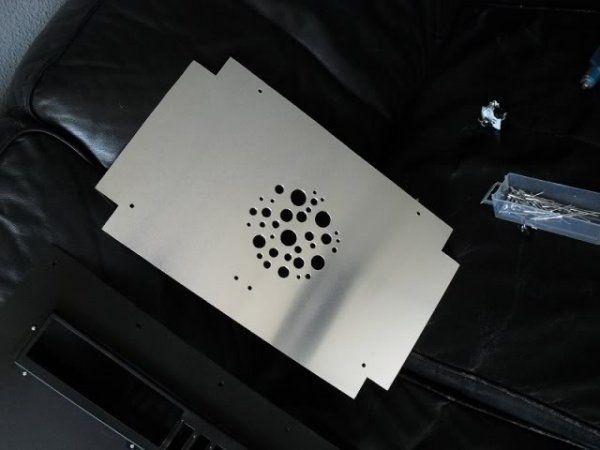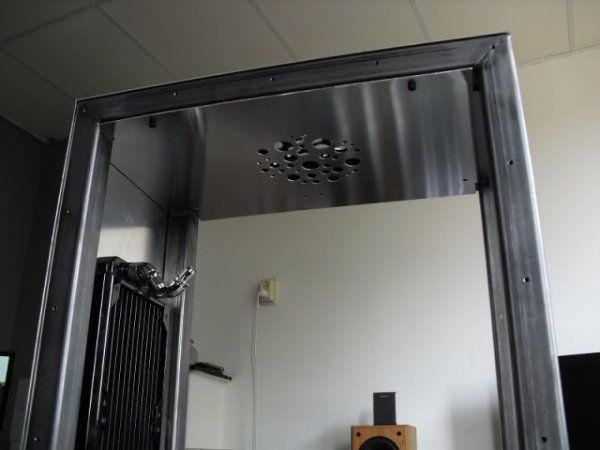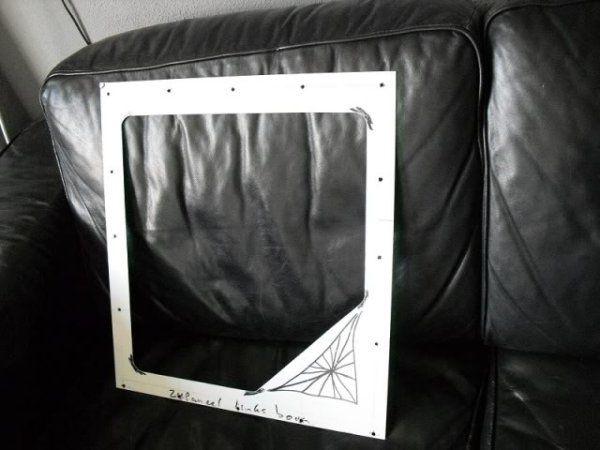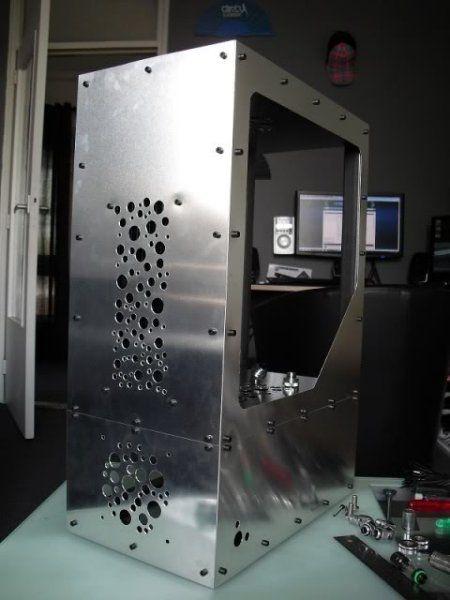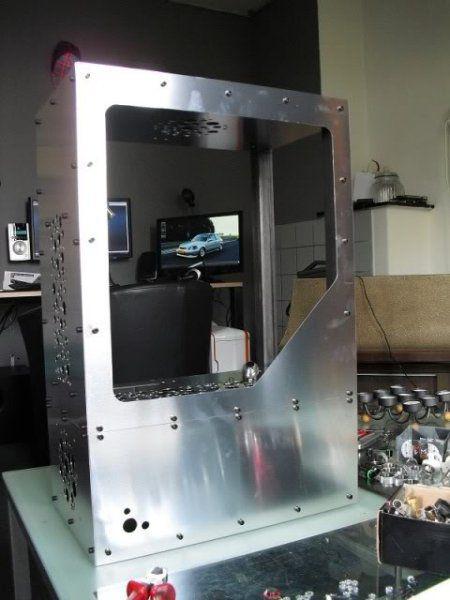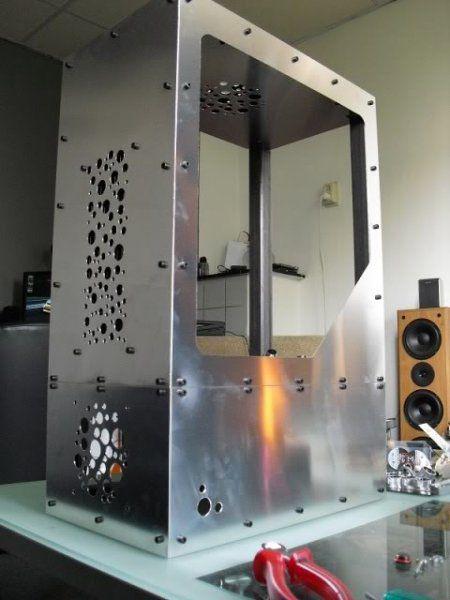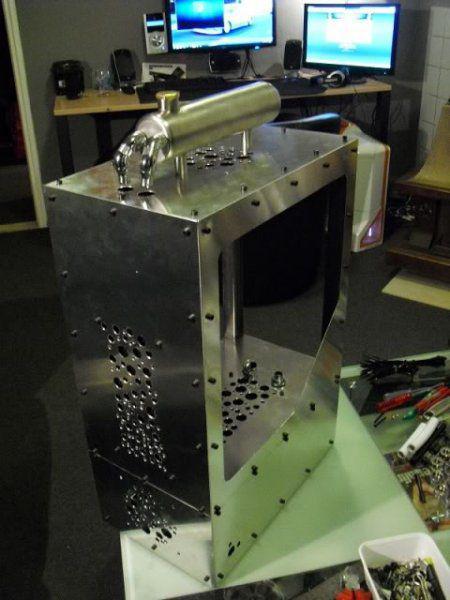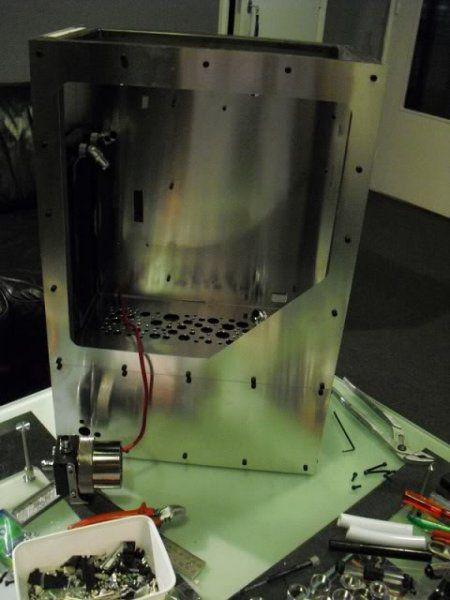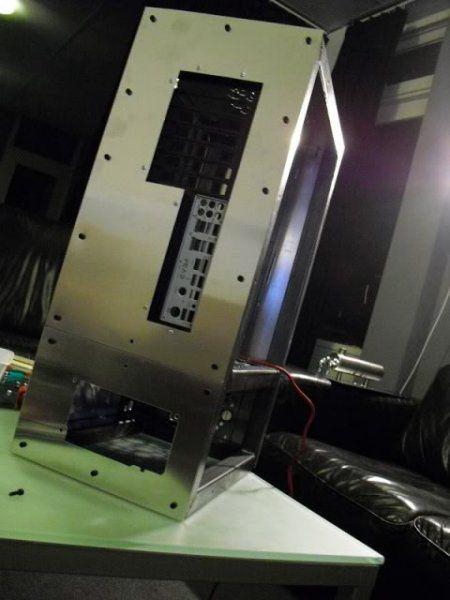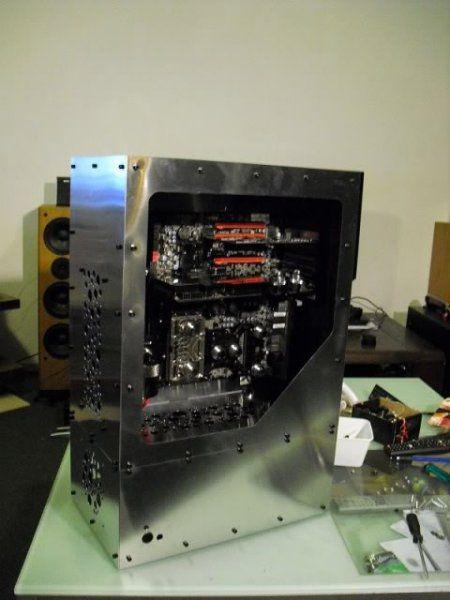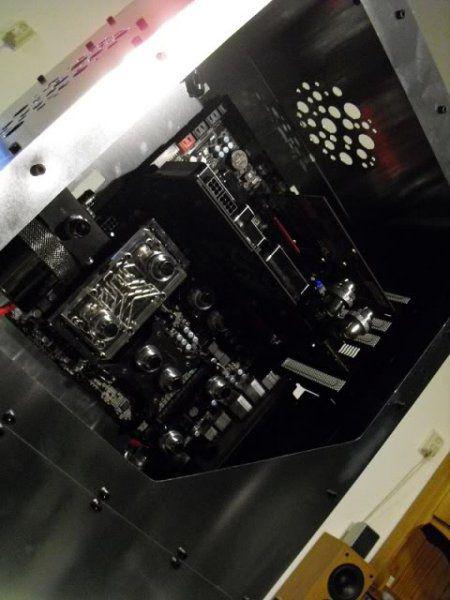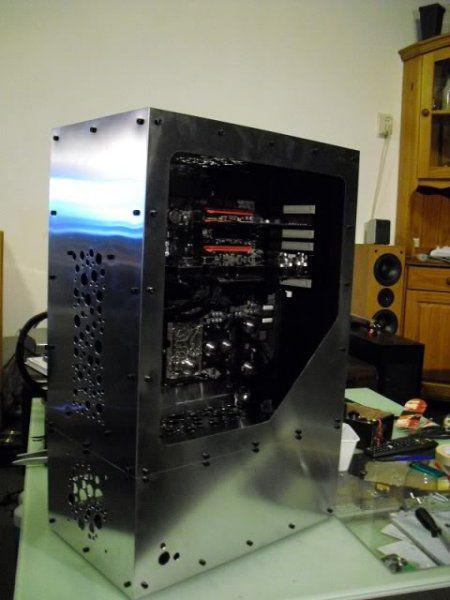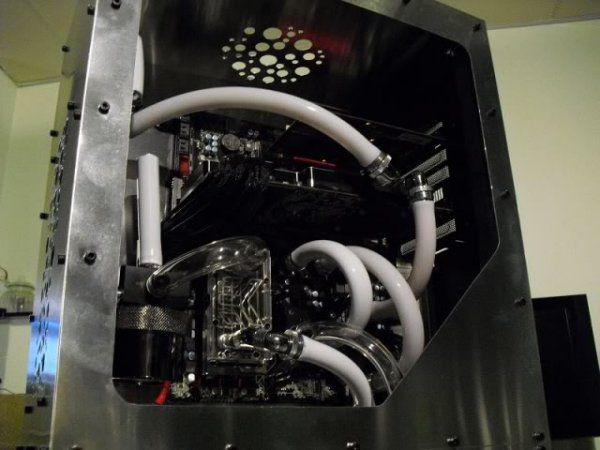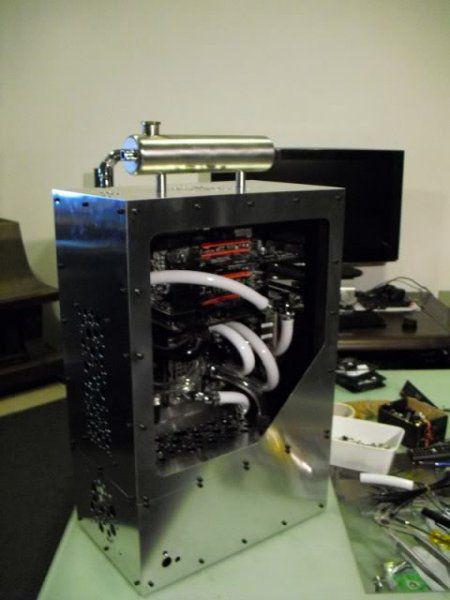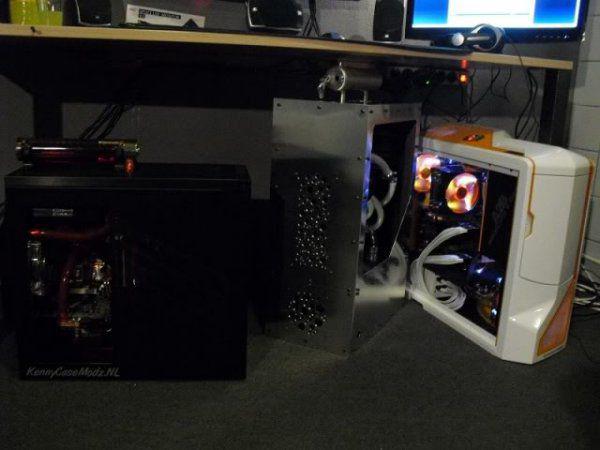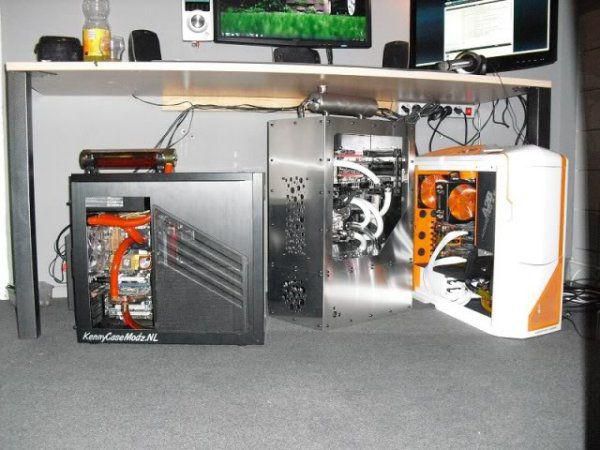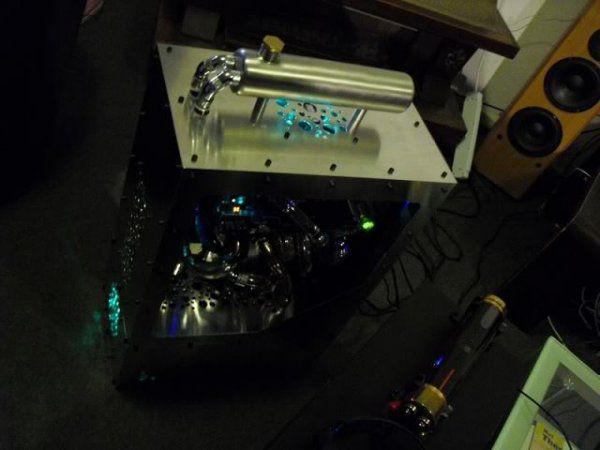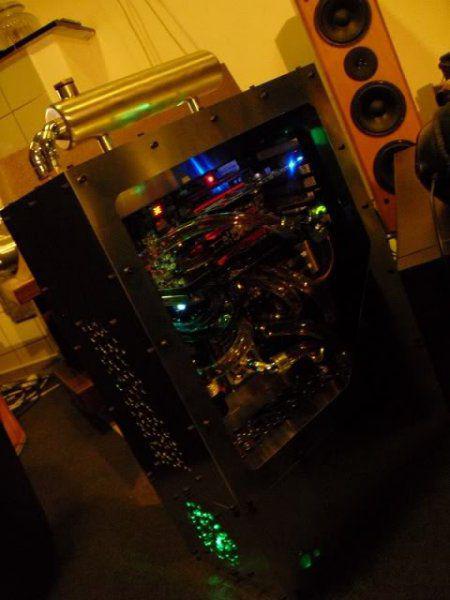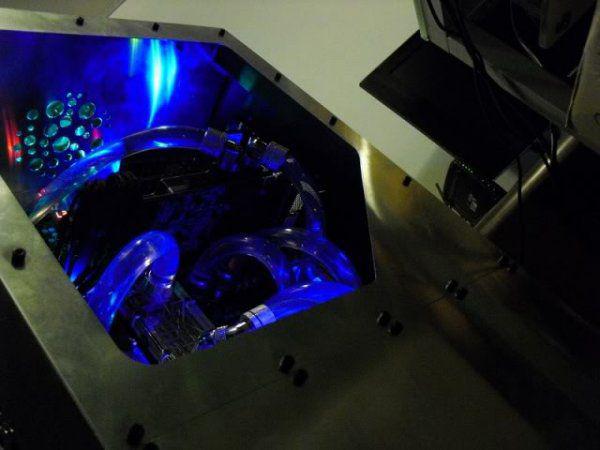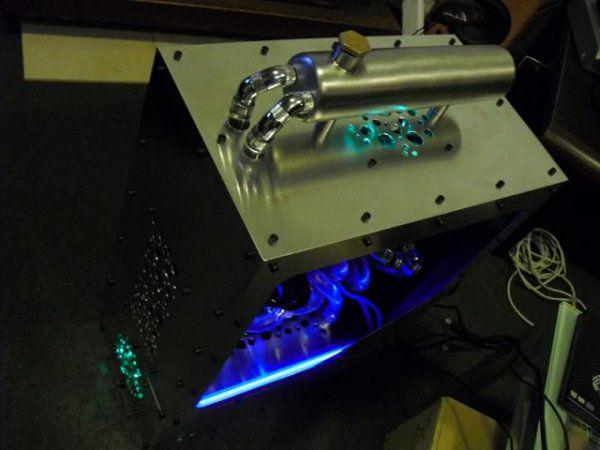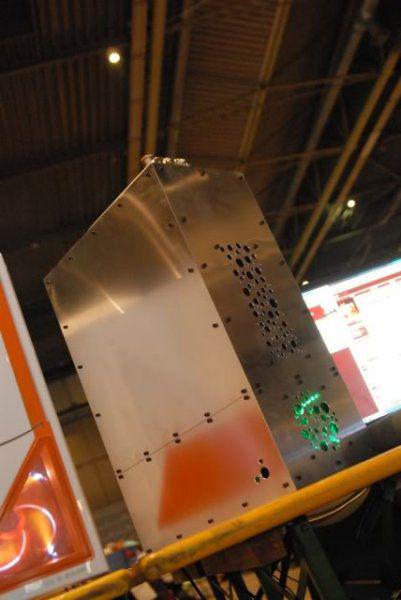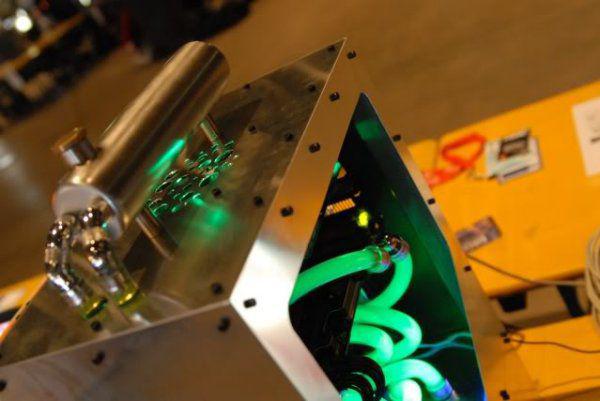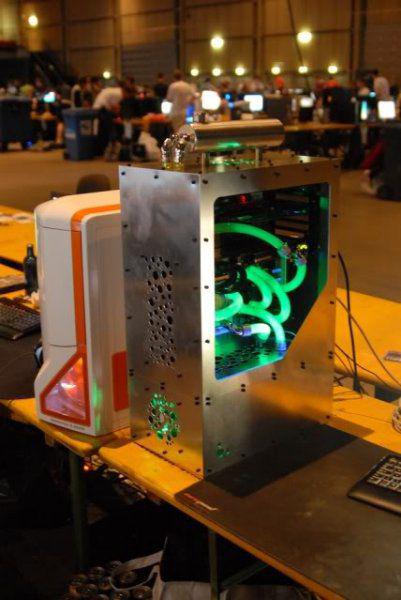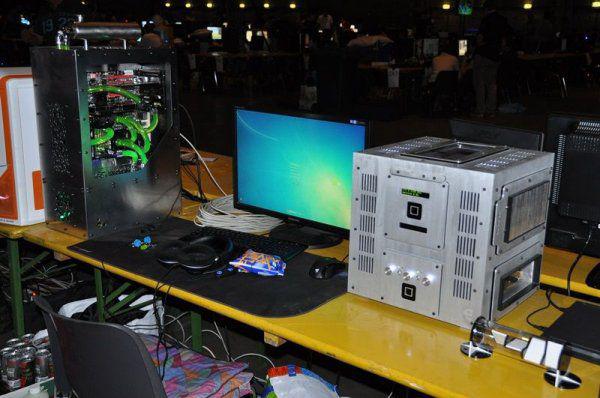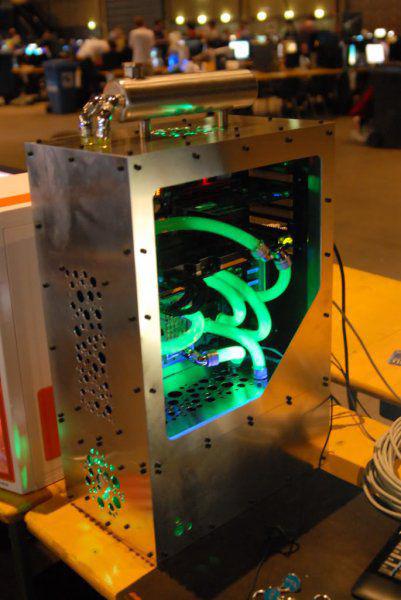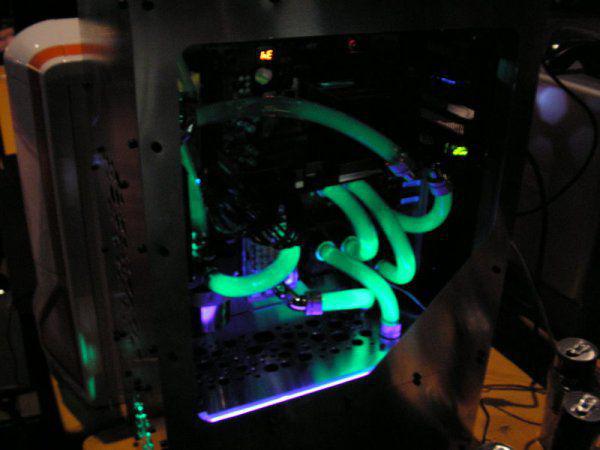 Source:
www.modding.ru