Blogger cybernatic-cat wrote:
Oh, not the now-emigration, well, just not the same. Once it was in fact? If Russian immigrant in the United States - hence, or "lishenets" political or defector, or left "the fifth paragraph" in Vienna but somewhat changed route. And yet, no options. There were few, the Iron Curtain in Savetskom Sayuze worked reliably - respectively, Russian grub in America was not so: the consumers a little bit. Is that, in Brighton. Because suffered ex savetskie people, of course, the incredible - without the usual black bread, no herring, salad, pickled tomatoes, dried roach ... "Capital", in principle, there was always, as was exported, but the cost of some quite unreasonable money. Surely even dreamed it all to the poor emigrants, and cried into my pillow ONET - from despair, from the fierce longing for distant, but already irretrievably lost homeland ...
"Everything has changed revolution» © «Assa". Now Russian stores in America - like shit for the bath, for every taste.
23 photos
1. Let's start with the neighborhood. The neighborhood is correct, kosher!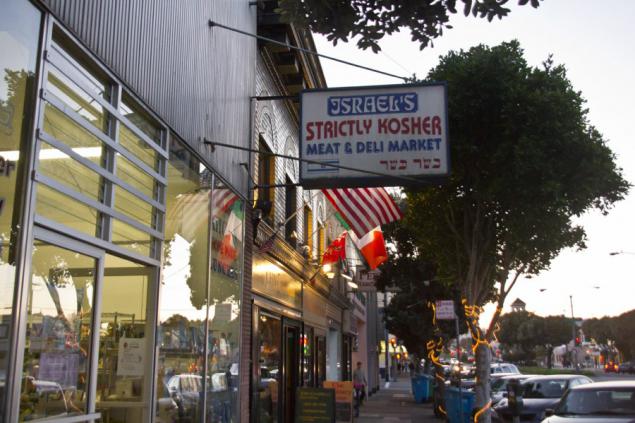 This is correct and useful, not only as a treatment for sudden nostalgia (aplsms told me that, for example, in certain Russian shop in Walnut Creek host so professionally Snuffles "you are with credit cards, and payment for transactions take with me, I'm not profitable, you have a lot and I alone ... "that the client creates a feeling of total immersion in the reality of Soviet-type deli) - but simply to buy eat something decent thread. Alas, we must note that the contents of the ordinary American supermarket "for home, family" represents the most part, shit, and often more artificial. Suffice it to recall how I once tried to find yogurt or cottage cheese, in which more than two per cent of the fat content: looked at me as if I was asked in public, that's on the shop floor, defer me a blowjob ...
Then, Amer (classical varieties, Indians and Mex does not count, but their hryuchevo conventional super and not sold) almost do not eat what passed fermentation. Kefir / sour milk - refuse, about salted fish, few have heard, dried generally regarded as smelly poison. Any sour - also understandable. Poor with sausages: a maximum of what is available - some semblance of salami. About fat just do not mention: imagine the reaction of a man to death who was killed yogurt «fat free», which was offered to eat a piece of pure, one hundred percent of lard ...)
Here we are saving and Russian stores. Understandably, they are purely Russian about for two reasons: firstly, there zhorevo sold far only Russian. Second, not all thence much (not all very much, I would say) is brought from ex-USSR and Eastern Europe. Much is made directly in the United States, mostly in Brooklyn, where there is a natural whole industry for the production of "Russian" products. And I even had once heard in a store such as this dialogue:
 - Do you "Doctor" (suspended) there?
 - There is. Moreover, there are locally produced and imported there.
 - And what is better?
 - Well, you give. Of course, imported !!!
Here's a patriotism and honoring traditions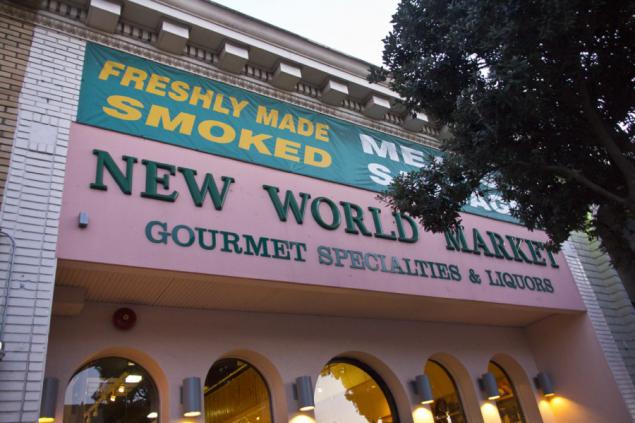 3. Well, from the entrance and go deeper.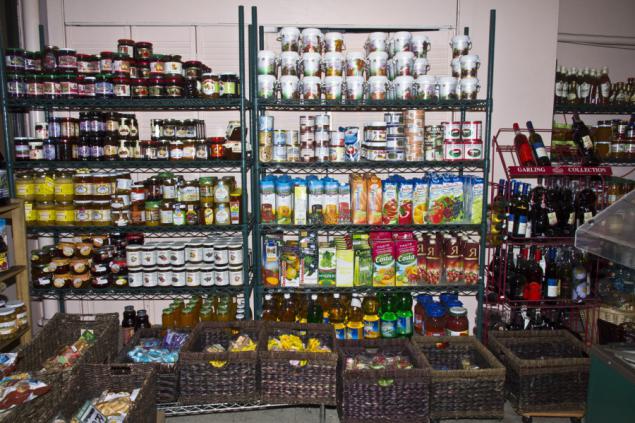 4. I do not know whether enjoys demand. By my standards, the juice sold in California, which was brought even from the East Coast, not to mention Russia - roughly the same as what to bring to Chukotka snow train and there to try to sell it. But nonetheless.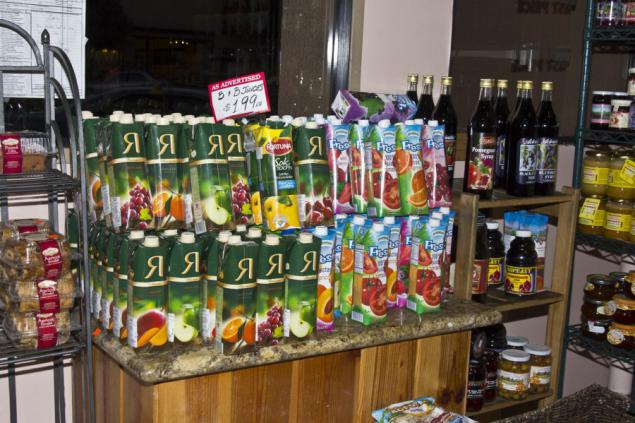 5. Pickles. Squash caviar. I Tried. Delicious.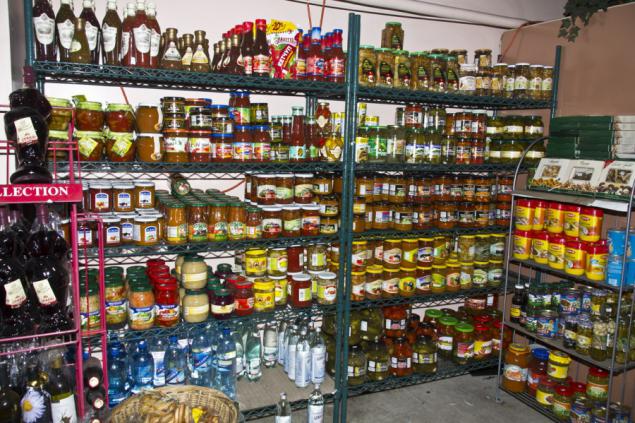 6. It must be said, the choice is not that too extraordinary. I remember in Moscow 92..93 th, immediately after the abolition of the deficit, the range on the shelves at once appeared much wider than here in the photo. But and this showcases any standard savetskaya housewife 80s, brought it to get here, obviously went to the roof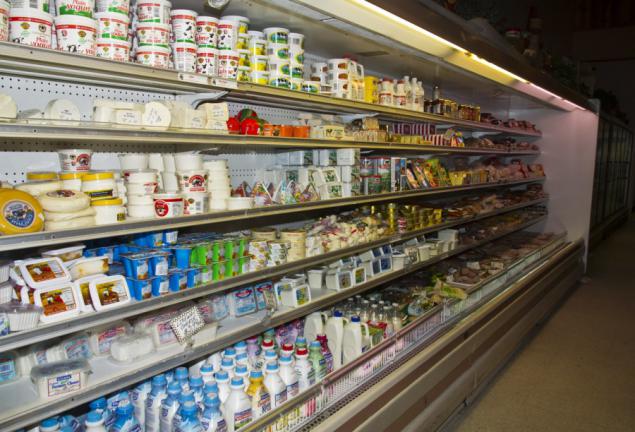 7. Soviet champagne. Even Muscat. By the way, it's funny: the Soviet Union quite specifically put impressive pink sexual organ at all the various brands: as a result, the labels free to write "cognac" and "champagne". God knows those years as passed, the Soviet Union was only in the history books (so far, anyway) - and audacity on the part anyway, "champagne" and is now available.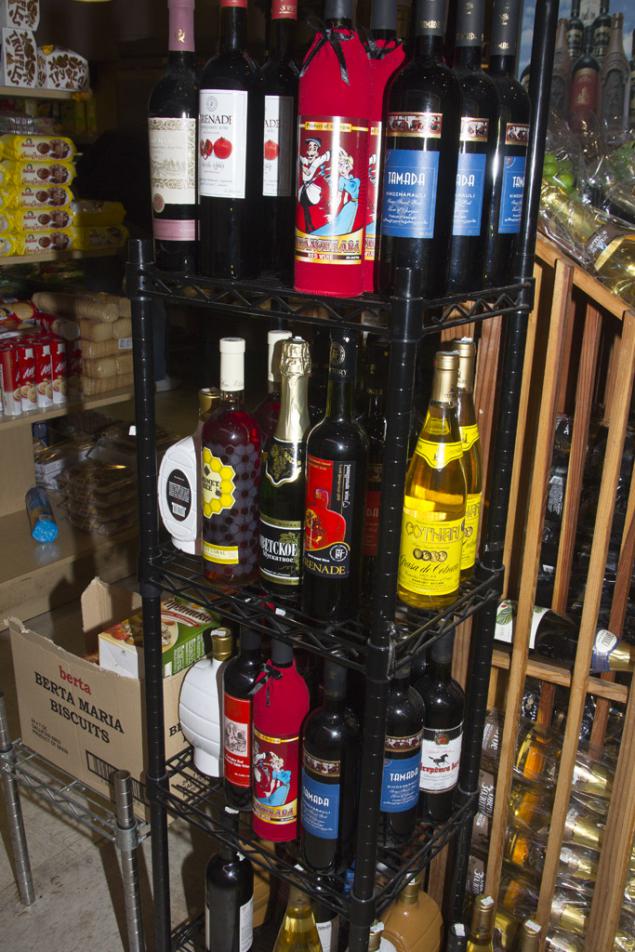 8. Fish and other trechen Sands. Oddly enough, in California (on the ocean!) Much happier with fish in stores is the case of Chinese and Russian than in supermarkets. There are usually sold exactly three tadpole two varieties, with, for some absurd prices.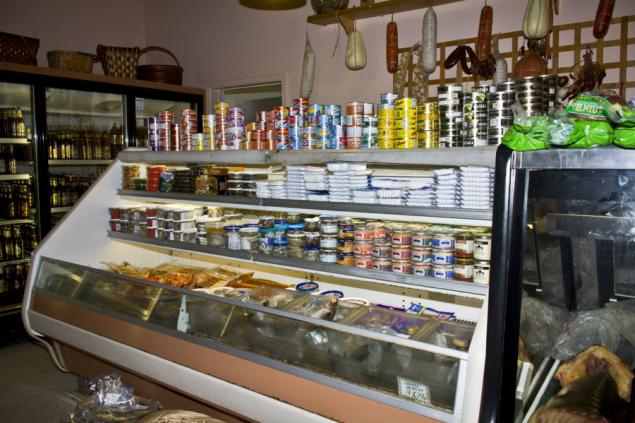 9. Beer. Miscellaneous. Very different countries. And you're still probably going to laugh, but having tried over time virtually everything here is (more precisely, about half since the second half are varieties with a strength of more than 5%, which I do not accept beer categorically) - I have not been able to find something thread, for my taste, more pleasant than the local Budweiser and Samuel Adams. Surprisingly.
10. Varenichko. Certainly from a nearby store, according to the inscriptions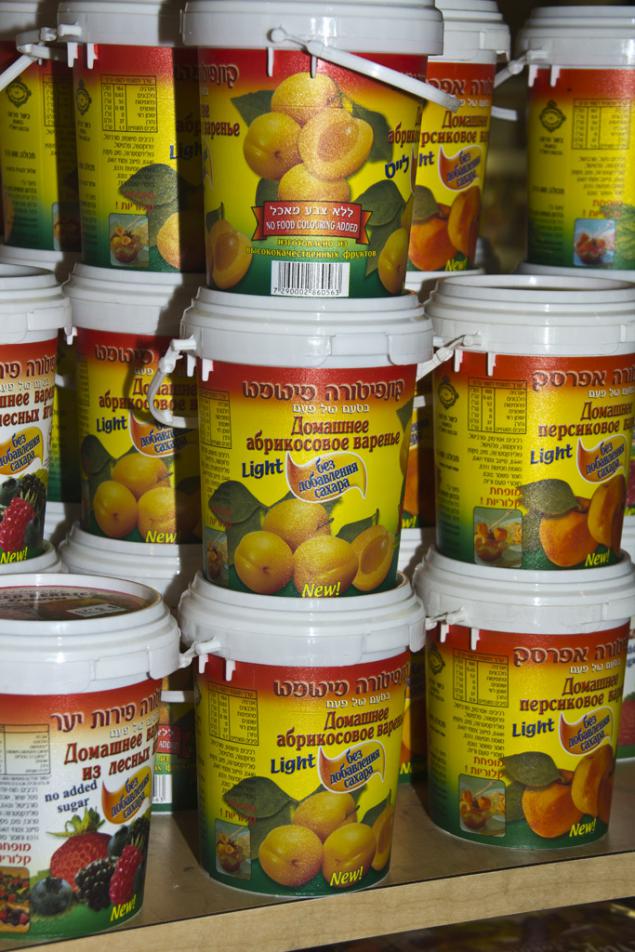 11. "Gobies in tomato sauce, World zakuson!» © Arkady Raikin. There was, incidentally, very surprised by the similarity of names: in English "bull» - bullhead, «Bullhead".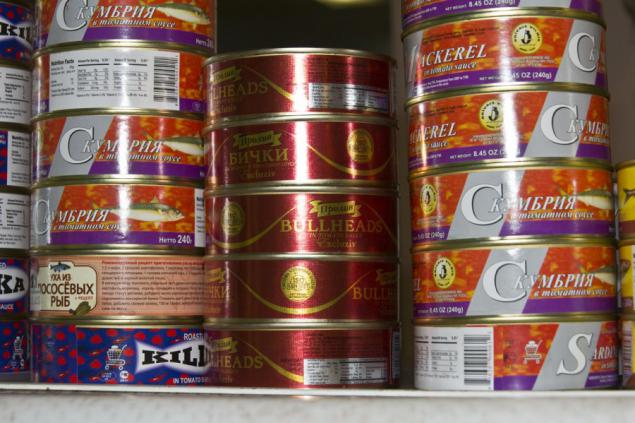 12. Fortunately, there are no nerds titled with a pedigree such Onanischenko. Therefore, on the shelves dofiga poison type here these wines. Borjomi is also available, thank the gods.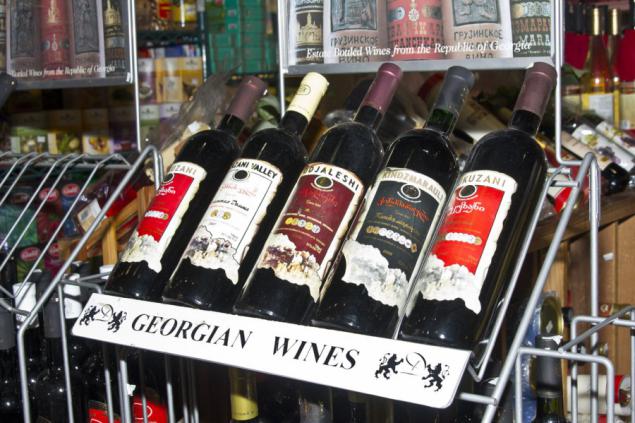 13. Paradise for the sweet tooth. Well, I do not.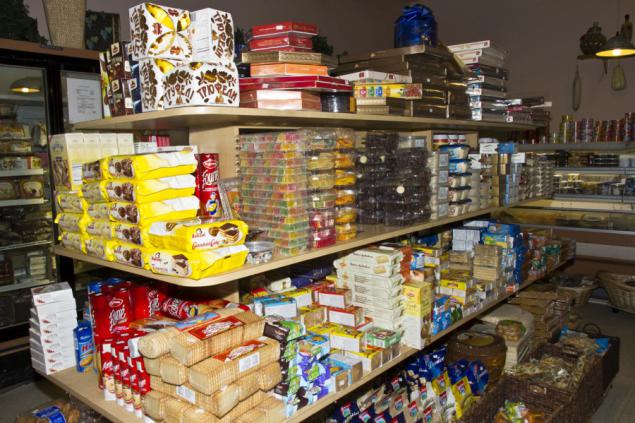 14.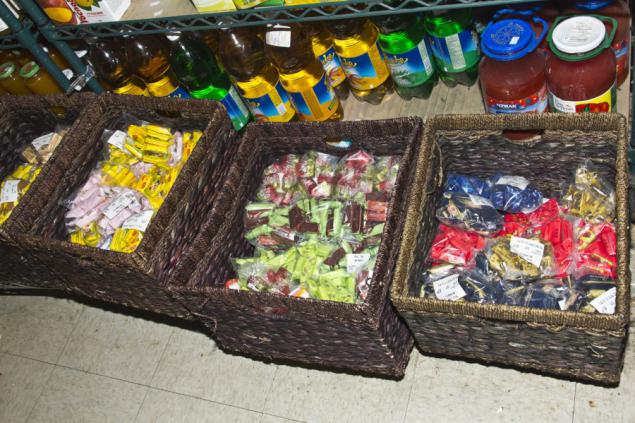 15. The local "Korean" carrot very well.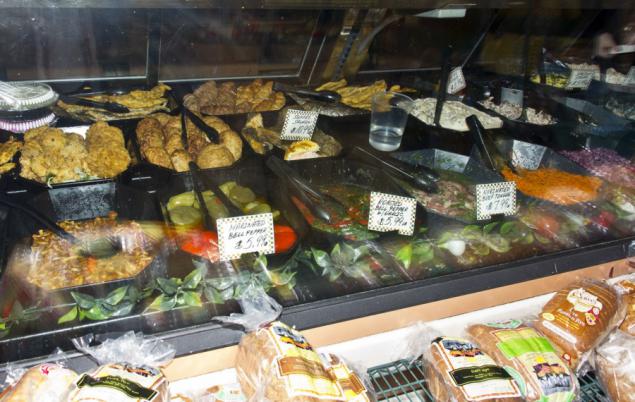 16. By the way, that's what I thought: more than a year in the United States finds, but offhand I will not answer - whether in the US Super butter? Maybe because I did not eat ...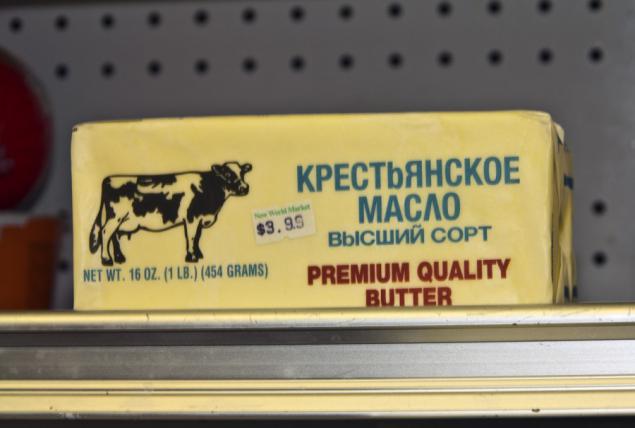 17. Well, floor classics. They say, however, that in Russia it is removed from production. And here - in full growth.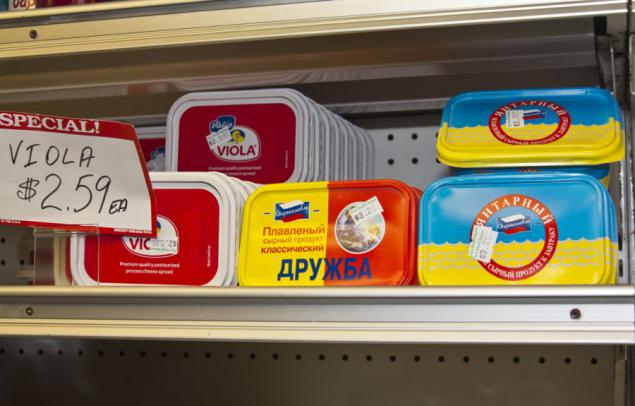 18. Dumplings with anything, manufactured in Canada. Under the brand name «perogies». That is, "perogi". As far as I could understand, for any local specialties form "some filling, wrapped in dough, and all this Slavic-Soviet origin" - perogi. From tiny to huge dyushbara pie.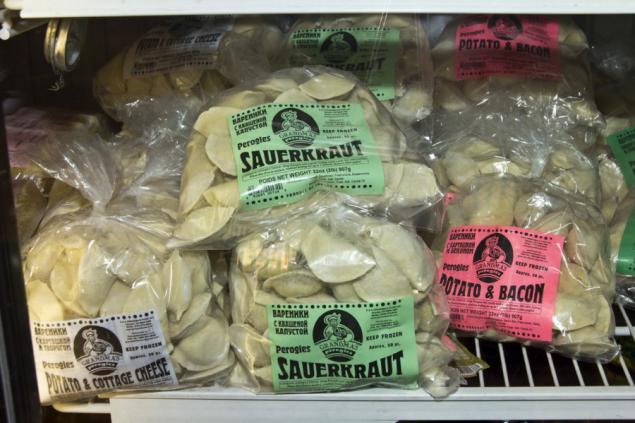 19. Again, the beer ...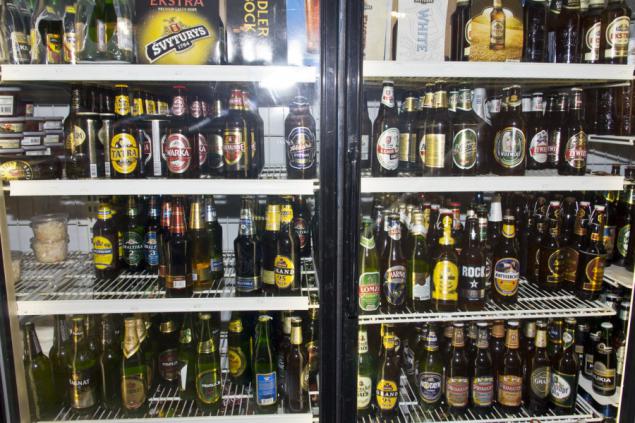 20. ... and again trechen Sands. If you look closely, you can see that there is quite a Brooklyn factory "Red October" ... Well, at least not "Precepts of Ilyich."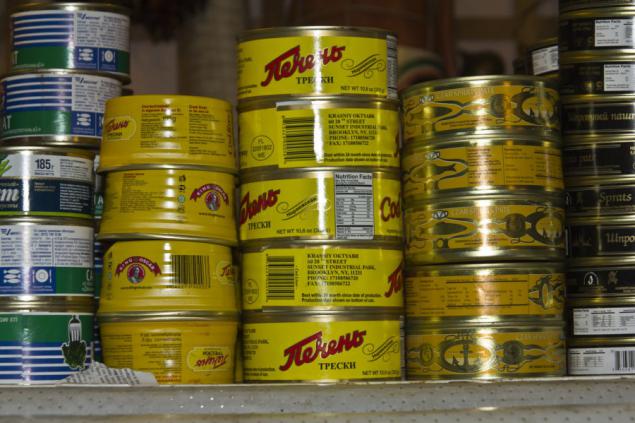 21. Schyaschlyk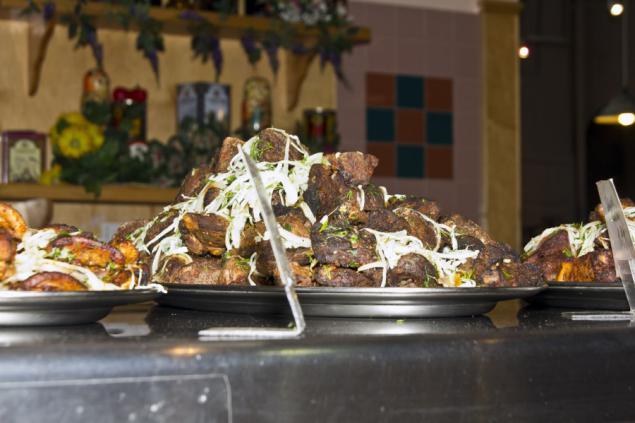 22. What is the difference between the two varieties - elicit the saleswoman was not possible, even though we spoke the same language. He took that to the left.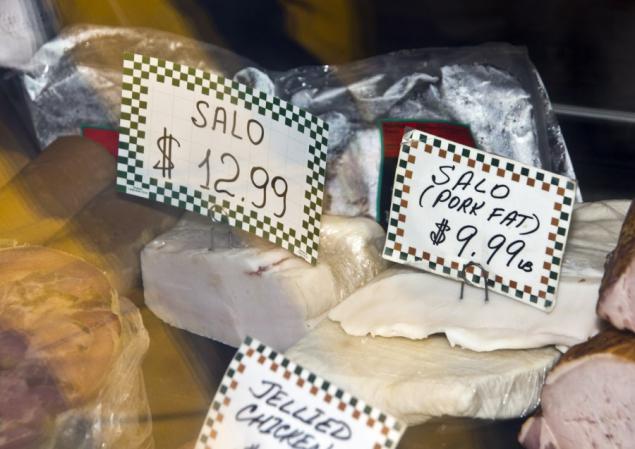 23. Well, here. It is quite a wide range. Right on the top shelf wormed even a bottle of ouzo - although Greece well, just really does not belong to the subject of the store ... But "Khortytsya" otsyudoshnyuyu drink is quite possible, I tried.
By the way, while I was shooting it all - havchik zatarivatsya quite a colorful character. The gray-haired white man of about seventy, Native American (as I later told him to accompany). Without both feet - a consequence of diabetes - prostheses, in the chair. Communicating with saleswomen at a slow and muddled, but quite decent Russian, man confident enough themselves formed, apparently, about a month's supply of sausages, smoked meat, dumplings, pickles and much more. He said that he loves scary Russian cuisine, although Russia has never been periodically purchased in this store, terribly proud to be learned Russian. Powered judge. Like this.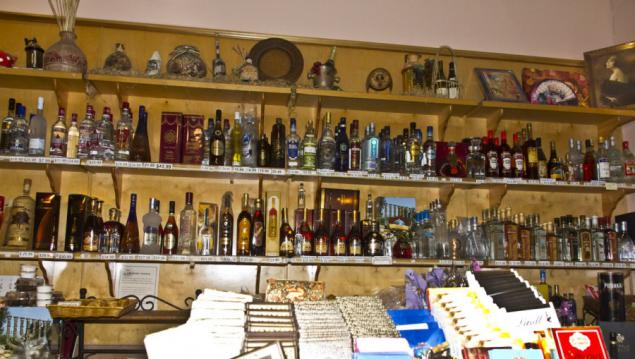 Source: