Within the framework of strong competition and modest budgets always solve the most unusual ideas. Grabs and imagination, and the courage to implement unusual projects or promotions. For example turn the whole shop upside down, as did the Gap. Or rename the entire network in simpsonovsky Kwik-E-Mart, as I have done 7-Eleven.
For some brands the store becomes an extension and obvious incarnation of marketing policy, Swarovski, for example, made a crystal shop. A store bags Freitag, who make from used tarpaulin, built from discarded shipping containers.
Shop from containers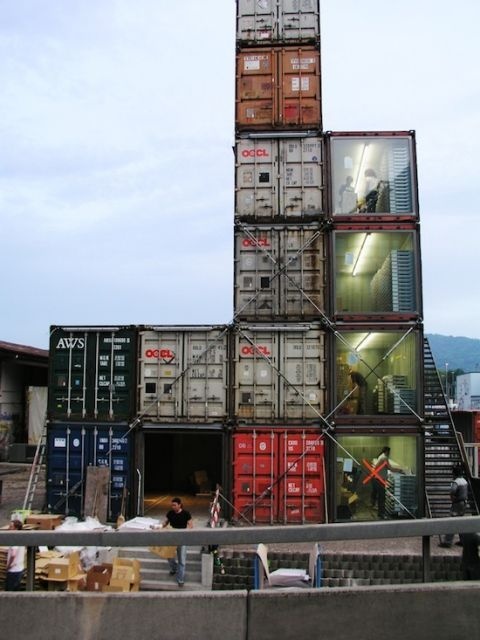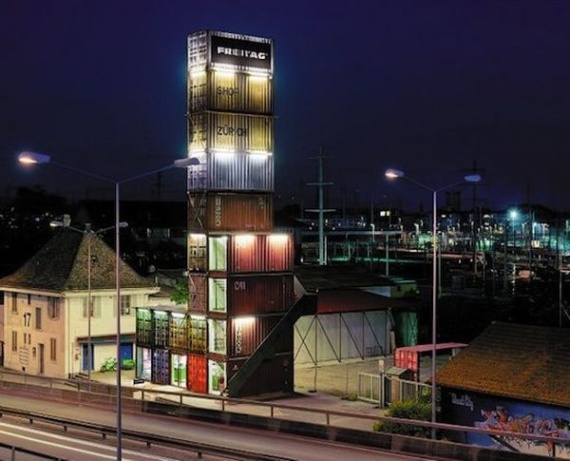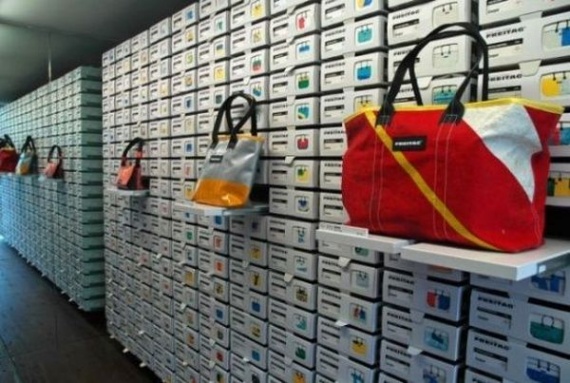 Youth Freitag bags are made of tents from the truck and handles - from seat belts. Freitag Shop in Zurich built from end-of-century shipping containers. In its "construction" has gone 17 containers, the height of the resulting structure 26 meters. The interior of the store is simple, functionality and ecological compatibility. At night, the lights lit shop beautifully.
Shop Bicycle