Related Links:
Making ladder dollhouse
Once again, good afternoon everyone!
To the surprise of my subject got past the main hope this shines the same fate.
House construction daughter very, very slowly. I hope she does not have time to rise to the moment of its construction.
For that slowly began to appear in it which-what furniture.
Today, mastering the small-scale production of chairs!
And so. Materials: flooring - oak, plywood, 4mm, and silk.
It will be 25 pictures went.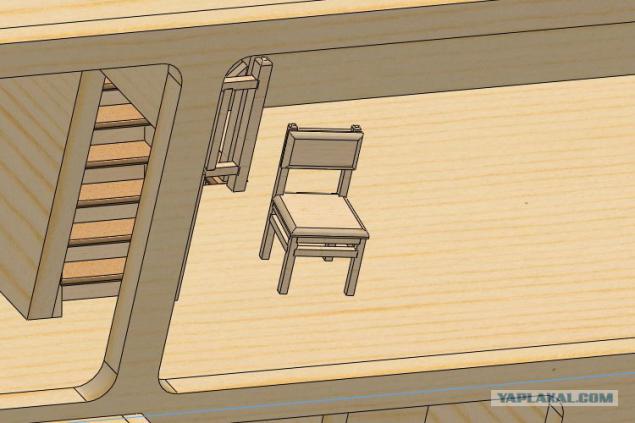 02
Basic rack preform is 4x4 mm. The easiest way to saw at minitsirkulyarke. 1 floorboard enough somewhere in the 10 chairs. Time 20-30 minutes (although honestly zasekal).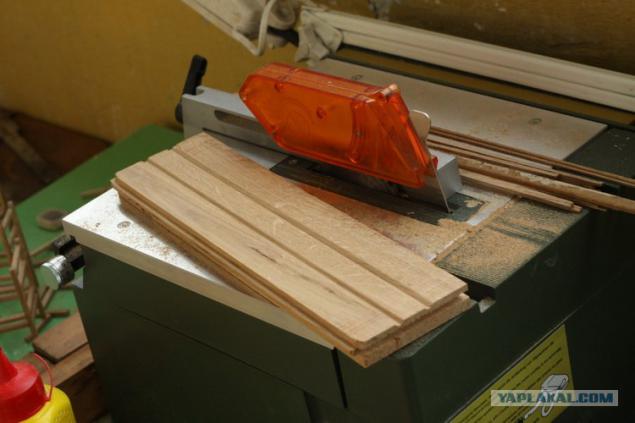 03
Then mark up all the feet and cross sawing and hand jigsaw.
The slots also Scrollsaw jigsaw, break out chisel (4mm) and we clean a file.
Photos of all of these processes like doing, but on Thu fotike they are not (((.
In the photo, not all of the details (of the then unfinished).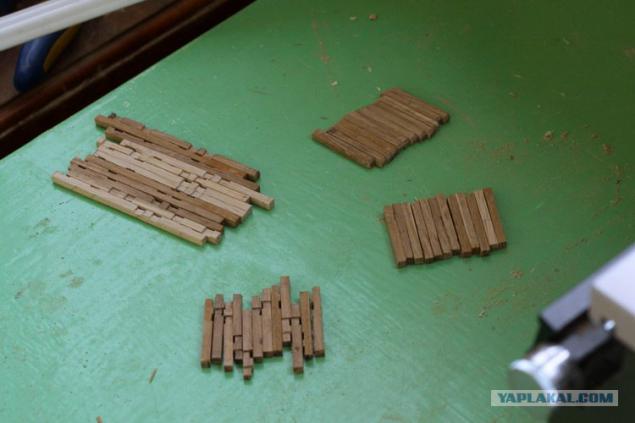 04
Start gluing the back of the first: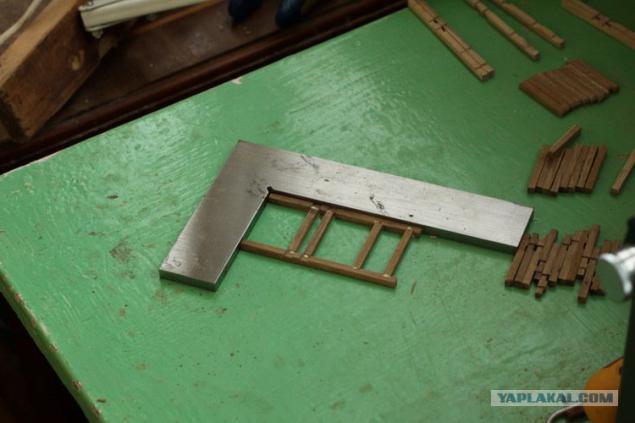 05
Then the front part.
After gluing give dry and Pointing on 220 grit emery cloth
06
Apply drops of adhesive on both sides of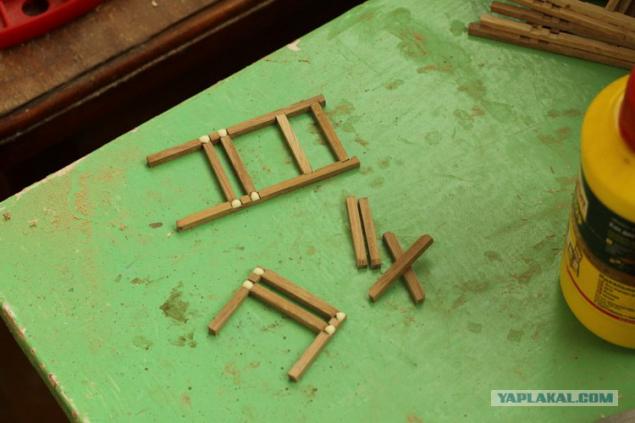 07
And glued them crossbars.
I think everything will creep up and - all crooked sideways, but there are all very easy to get and smoothly.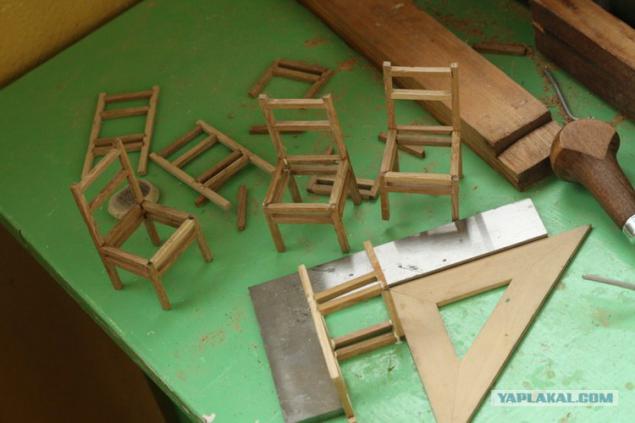 08
Once the glue is dry, hides hips.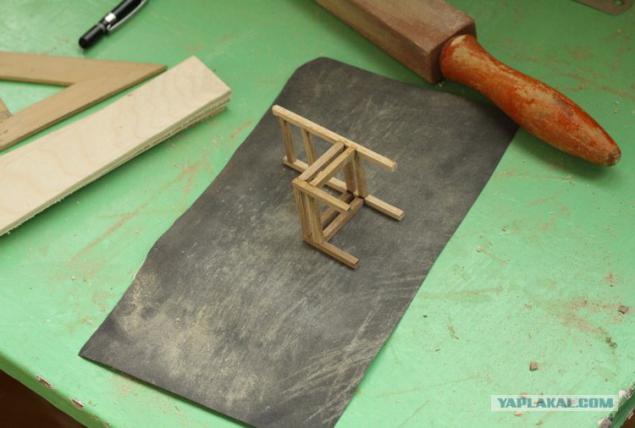 09
Now fret hand sawing plywood 4mm for the backs and sidushek.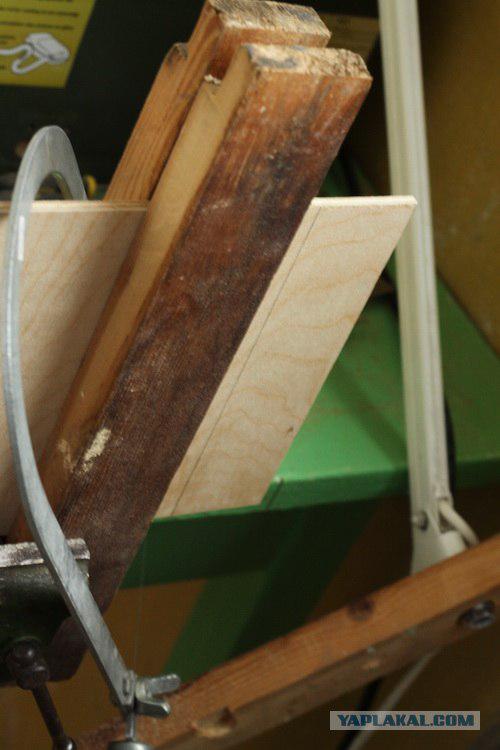 10
Ready straps passed through the router, for that would round off the edge (although you can do it and a file).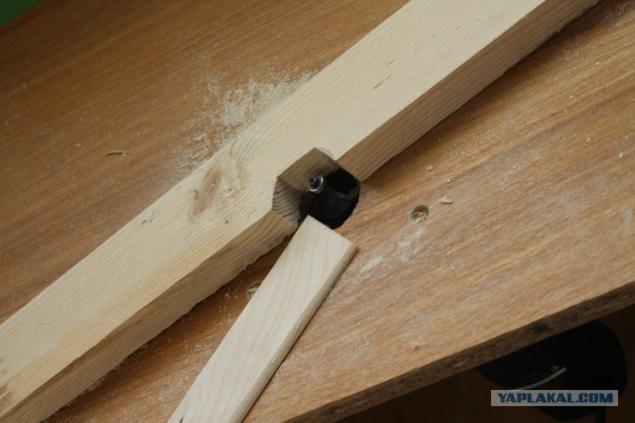 11
Again napilivaem ready Circuits.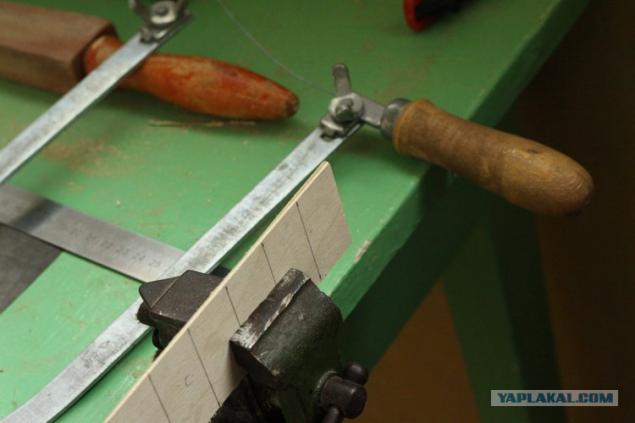 12
Seats as we can see from these seats - front slightly wider than the back.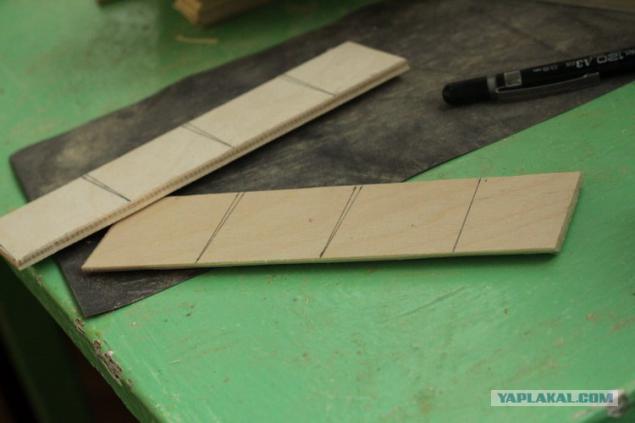 13
Well, like all sawed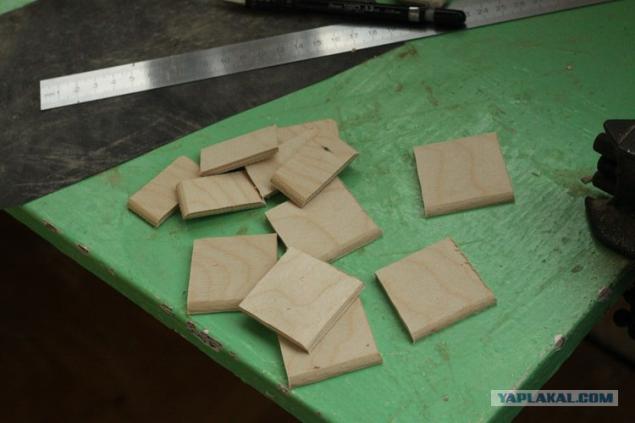 14
Oh, not all cuts left by the rear legs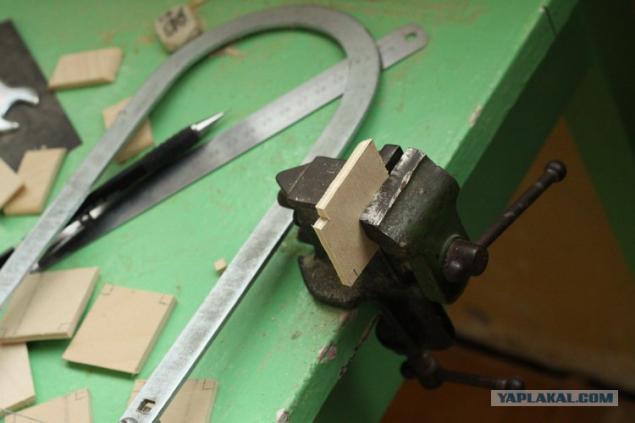 15
Such small items via router not miss tormented - rounded edges with a file.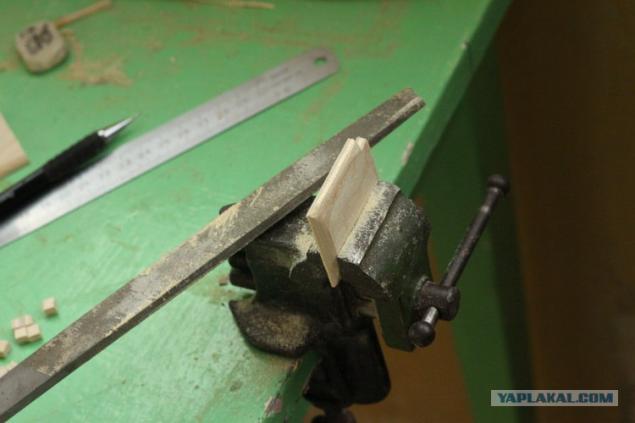 16
Now, do you need to paint lacquer chairs.
Specially I bought stain oak, covered by it - and did not like it too dark. As a result, I had to buy a colorless varnish. With him like all the rules.
Covered 2 raza- not Fota, it was in the stairwell.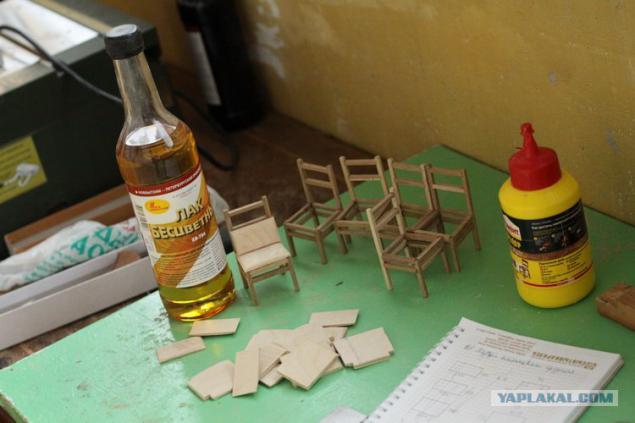 17
The next day, all that was at hand (files, nazhdachki knife) took off from the places where the paint will be glued to the wall and Seats.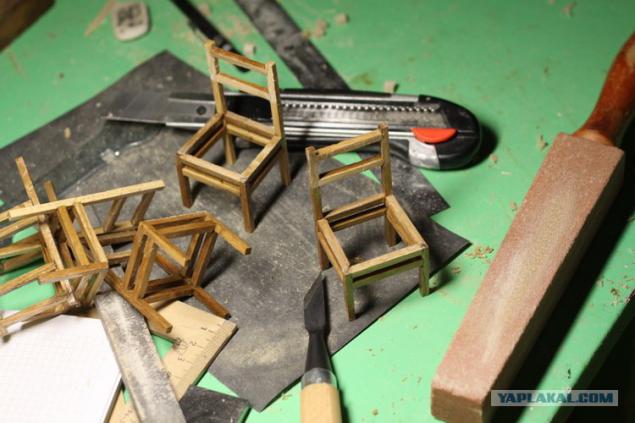 Source: