Nearing the end of motorcycle season, I want to share my observations on the subject of bikers. What they are and how to generally lead. Please do not break, the end of write. Be sure to share your thoughts on this subject may have forgotten to specify which category or somewhere made a mistake ...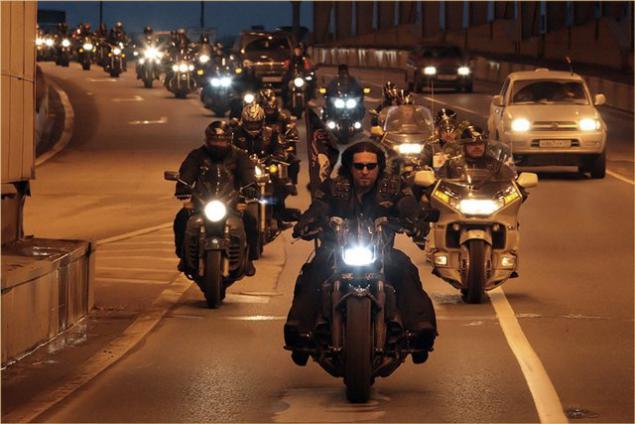 1. So here we go, ordinary biker classic.
Chopper rides on the roads generally are not rude, it goes calmly, confidently, in traffic between rows neat, with motorists prefer to once again not to interfere with motobratyami always says hello, always ready to help. Basically this is grown men 30 years and older.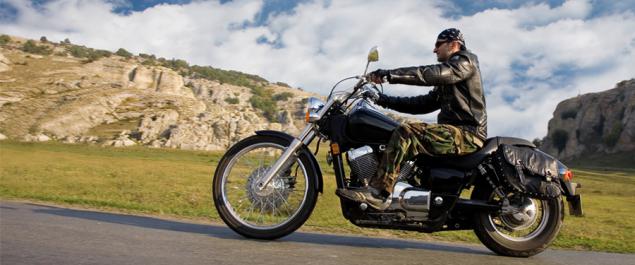 2. Suitsidnik on sportbike ordinary.
Andrenalinovy ​​addict furiously rushes between rows at a flow rate of 100-110 km \ h bypasses all like standing, his life is short, usually ends quickly and suddenly. I sincerely believe that the road has the advantage of simple and duties in the form of his throwing in all directions, made way for him even when he is far away. If someone suddenly gape and pushed aside his pepelats starts revving, nervous, can greatly offended, began to fight and break mirrors. With such ordinary motorists prefer not to get involved and follow the rule D.D.D.
3. Suitsidnik on sportbike cautious.
Mostly bikers this category is one of the logical completion of category 2, after a couple of falls and accidents, if they were lucky to have survived. Taught by bitter experience, or just have a good sense initially, go fast only on an empty straight road, with heavy traffic are not lihachat, go quietly, once again prefer not to risk his life. In a traffic jam going between rows of confidence, with motorists conflict only if the driver is clearly impudent cars or inadvertently makes a mistake.
4. Mischief-maker in the Enduro
It goes easily, quickly and naturally if it gets up a good mood all sorts of jokes, often jumping in the flow lanes, slip between cars constantly shakes his head as often mirror on his motorcycle missing. Does not conflict with motorists, sometimes even shake hands.
Despite the very dangerous driving style gets in a major accident is not as common as a category 2 probably because that is engaged in motocross and very good feel for the road and his motorcycle.
5. vegetables on a small car.
Member who is just beginning to flow into motozhizn, riding mainly on small-small cheap motorcycles Tipo Yamaha ybr or the like Chinese versions, careful, cautious, rides in the middle of its range, between the rows in a traffic jam goes very carefully and did never collide. In an accident, and if it falls mainly on the little things, and because of his unfortunate mistake.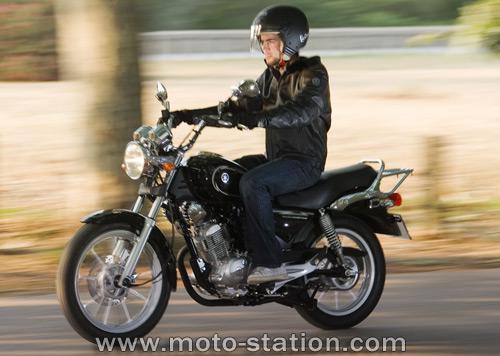 6. Major doroguschy on a huge bike.
This type of motorcyclists generally are the "cream of society", people that money to put on as there is no place they buy their great bikes for the price of a good new SUV, go largely without a helmet, with his girlfriend, loud music, and the only good solar weather. On the road, calm, stately, other motorcyclists look down, from a position of superiority. The traffic between the rows of virtually go simply because of the huge size of his motorcycle.
7. Children on scooters.
Well here the name speaks for itself, young boys to "stools" go mainly to their area, often without helmets, rarely go on major roads and highways, vomiting in the right lane at a speed of 60-80 km \ h. The tube briskly and nimbly go around the car at traffic lights do not stop as unnecessary, double solid cross with ease and impunity, about the SDA know only by hearsay ... Often struggling with a fatal outcome due to his childish stupidity and irresponsibility. On the other bikers on the road generally does not communicate, do not wave his hand in greeting, then go to any of its wave ...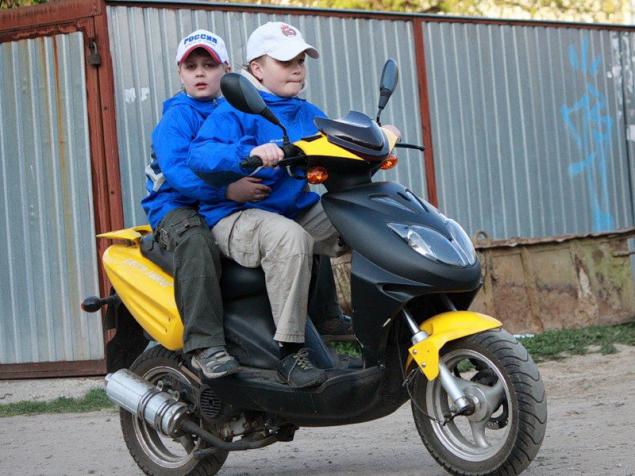 PS There is another category of bikers, grandparents in the old Soviet motorcycles, but in Moscow it is so small in number that I did not even specified. They are mostly found in small provincial towns and villages.
www.1tv.ru/news/other/213716
PPS. All motobratyam heartily large motoprivet, all motorists who respect and allows motorcyclists heartfelt thanks!
I have everything, you can kick, to express their thoughts, additions, refutation.
This is all it is exclusively the result of my own observations, I apologize if anyone offended.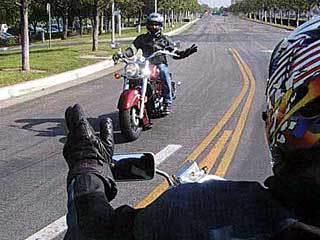 Source: