The first winter of 2009/2010, heavy snowfall, which began in the capital on Monday, December 7 critically hampered traffic on main and secondary roads of Moscow. The first winter snowfall started in the afternoon. At the same time, even for the Synoptics he was a complete surprise. According to the Met Office in Moscow and the Moscow region, snowfall, which is observed in the capital, it is unusual in that formed in the anticyclone. This atmospheric phenomenon is infrequent, and predict a snowfall is much more difficult than usual.
1) The snow coming now over Moscow is "unusual" weather phenomenon, since it was formed in the zone of influence of the anticyclone, which usually brings heavy rainfall.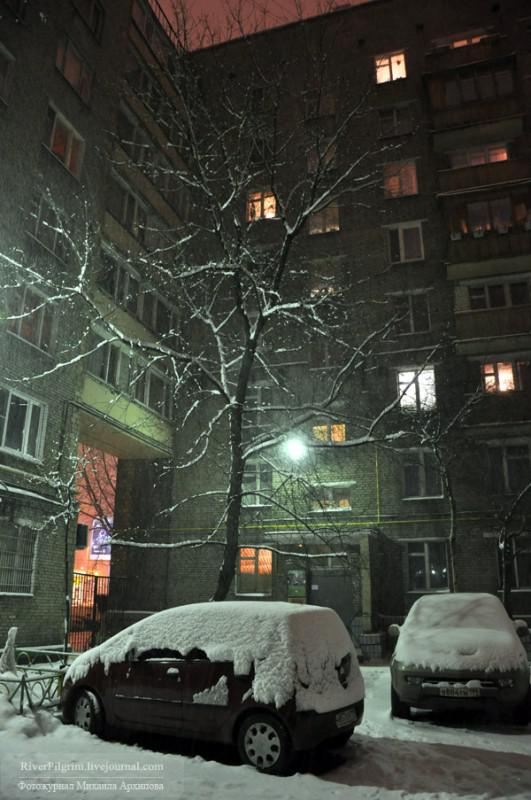 2) According to various districts of the capital, almost completely blocked all major road transport and highways leading out of the city center.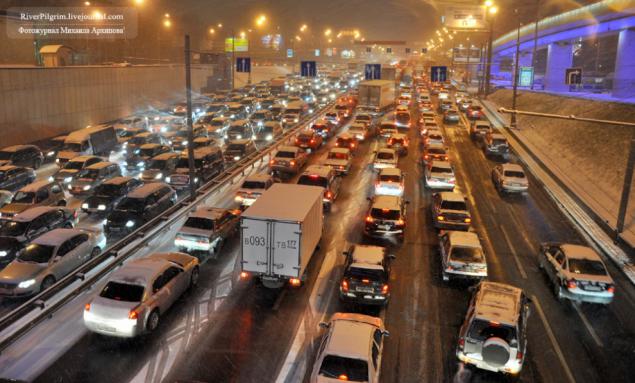 3) The main thoroughfare of the city, as of 21:30, almost paralyzed. The length of "traffic jams" on the roads of Moscow in total is almost 900 km. Probably, it will be a new record.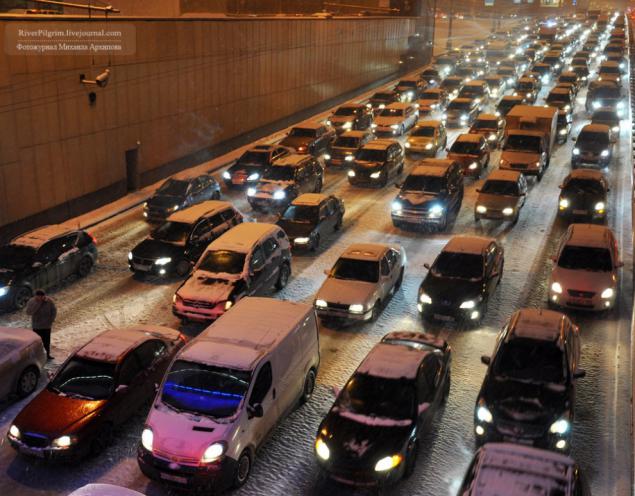 4) The longest officially registered in Moscow traffic jam occurred on Sept. 13, 2007. Its length was 44 km. The greatest total length of traffic jams according to "Yandex. Jam "is still attributed to the day November 25, 2008, when the total length of 844 km was congestion.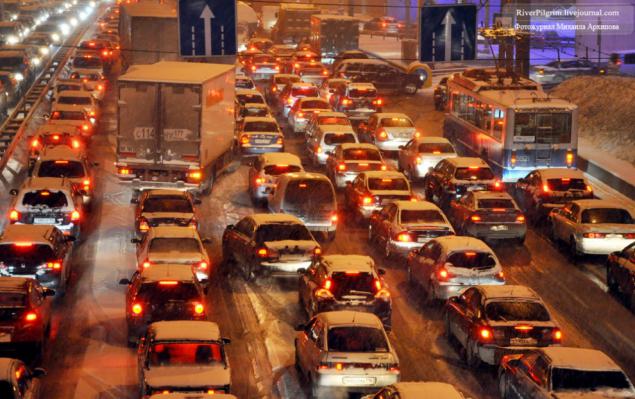 5) According to the promotion of road safety traffic police, the number of accidents on the roads of Moscow due to weather conditions has increased dramatically, but so far without the heavy costs of accidents.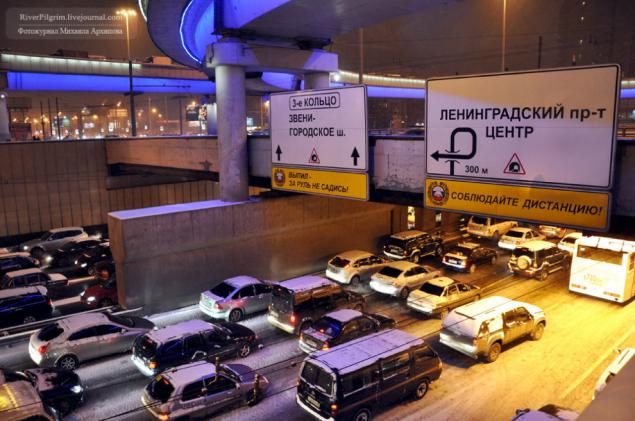 6) the snow fell in the capital, according to tradition paralyzed vehicular traffic in the city, probably will lie until the spring, forecasters predict today Gidrometeobyuro Moscow and Moscow region.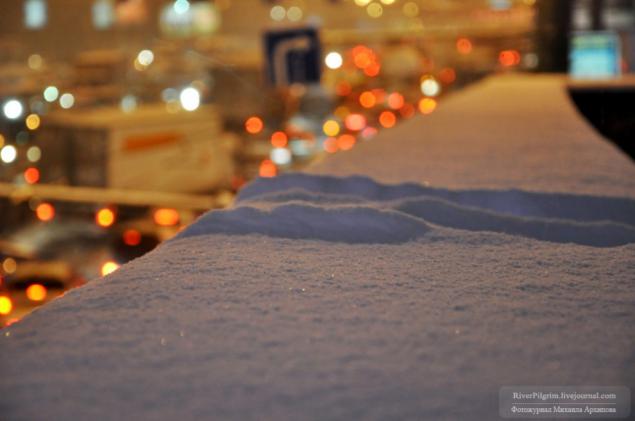 7) fallen snow on the roads turned to ice crust, which greatly complicated the already difficult traffic situation in the city.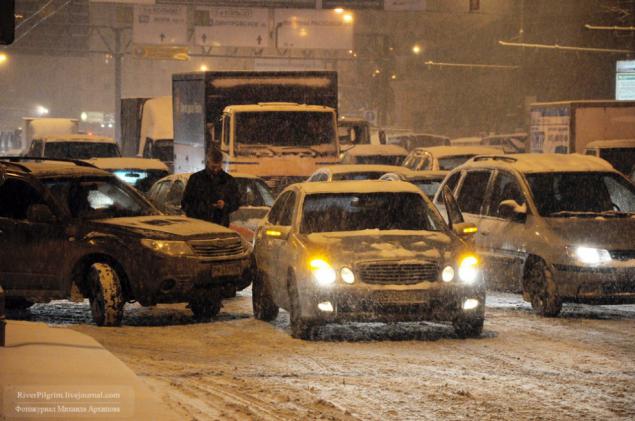 8) Snow on the Moscow roads are cleaned more than 5 thousand units of special equipment, reported in the Municipality. However, because of traffic jams Snowplows can not turn around in full force.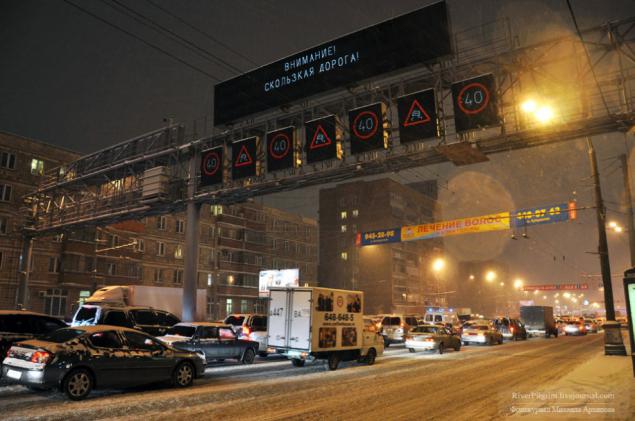 9) Also highway Moscow treated liquid and solid reactants.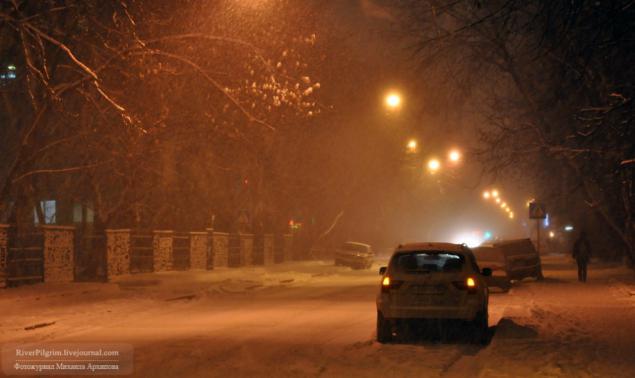 10) However, while the streets of the capital there is a huge number of cars, cleaning machines will operate so as not to aggravate the situation on the road.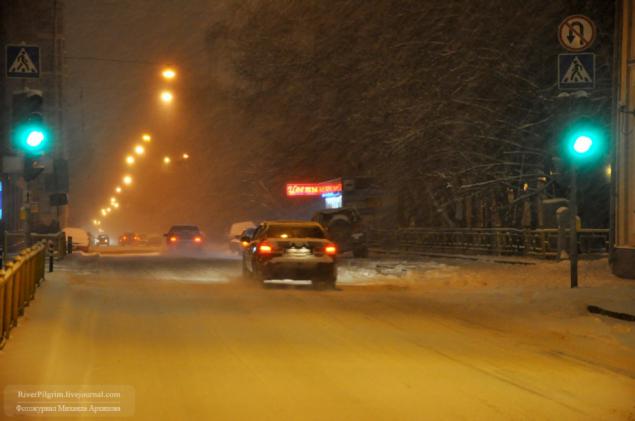 11) On bridges and overpasses to create the necessary margin of rubble. On stationary points on the Ring Road traffic police on duty 21 tractor.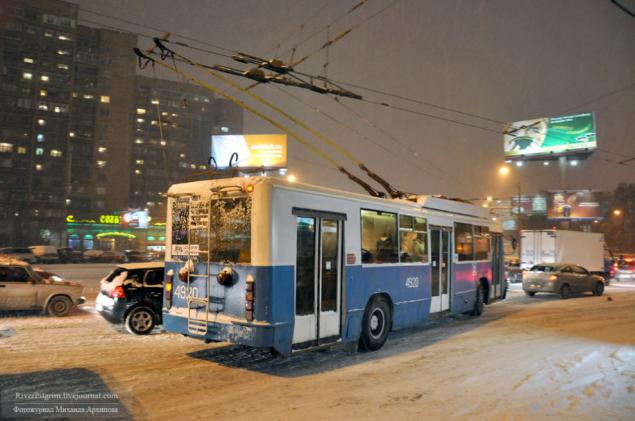 12) Snowfall in Moscow will go all night long, 7-8 cm of snow is expected. According to experts, this year was late winter in the European part of Russia will be much colder than last year, but the extreme cold weather, meteorologists do not expect.
via Bigpidture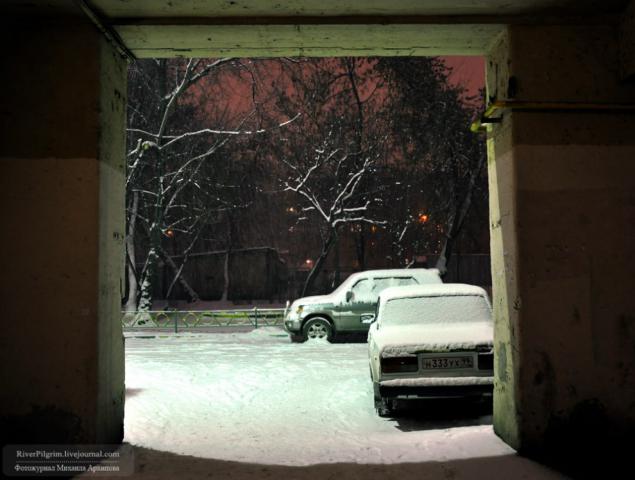 Source: