Reporter visited Arkhangelsk and visit the most famous of those freak edges.
Trip Report you will see later.
All text author.
 - Andrew - gave me his hand shaking Putin. Well, well, the answer to the first question is received - in person the famous Arkhangelsk freak (never thought of that word offensive)
It calls itself a normal name, given to him by his parents. But the rest ...
Andrew Khristophorov, better known as Drevarh-Enlightened One, in forty years to realize that it is a tree.
His actions to protect green spaces rattle more than Chirikov the Khimki forest,
but about the epic with the change of name is not removed unless a movie that only the transfer "Good night, kids!»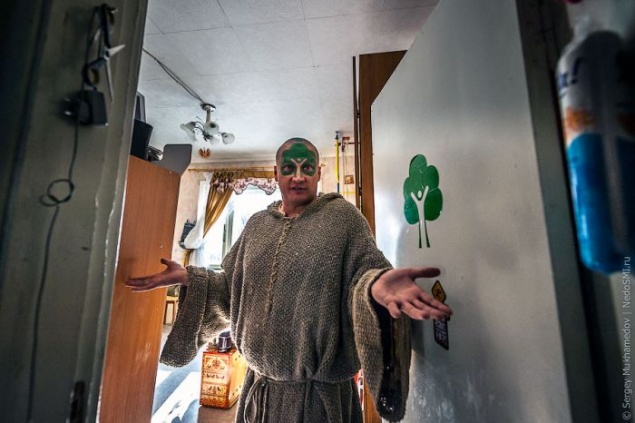 He walks naked through public institutions, taken on Christmas trees, rides through the city on
drevarh-mobile with a flashing light on his head and marks the door of coming across organizations sticker with a picture of a tree.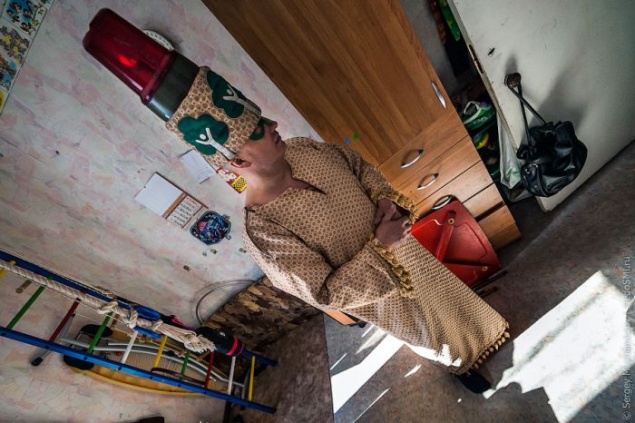 And recently in his regular clothes - rags, was detained on Red Square, right then he was not
Vladimir Vladimirovich Putin - news sites wrote,
that Dmitry Medvedev was sent to a psychiatric hospital.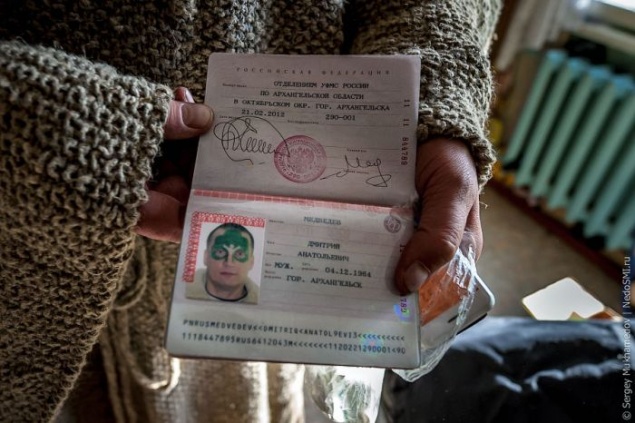 Whenever Drevarhu comes a sign from above, he changes the name:
 - What is your middle name, E.? That's the next time I will Mukhamedov Sergei Eduardovich
and work on your problems will clean the aura.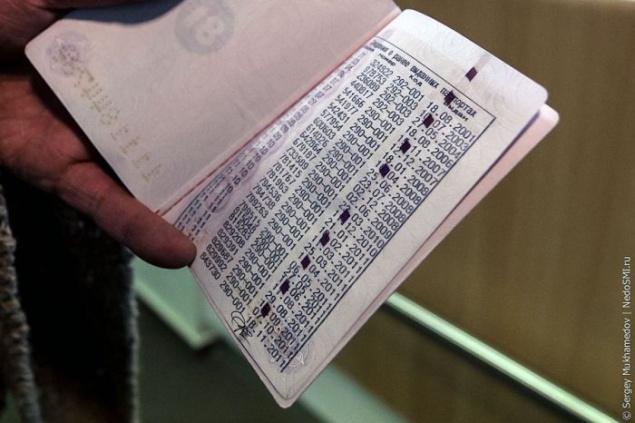 - And Putin what problems you they were called?
 - Its negative aspects, which a lot of greed, avarice ... and that everything should be shoveled and not in one go.
He was, in fact, very difficult to work on himself, he is a man busy, and no one will tell him in the eye it apart Drevarha.
Working on the person, I reincarnated in him, starting to see everything through his eyes and ears and the name change helps me in this.