Somewhere on our site already has a post about this young man, whose body is more than half covered with tattoos, but I decided to refresh the memory of the name of Rick Dzhenesta or simply Zombie Boy. This guy was born and raised in Montreal and lived a normal life until his 17th birthday, as early as 17, he firmly decided to get a tattoo and be like a zombie. How to tell friends, relatives and acquaintances Rica since childhood he was distinguished artistry and difficult character, so that after graduating from high school at age 17 he decided to leave his father's house, was not a surprise to anyone. Especially because in the 15 years he was able to escape from the clutches of death, which was virtually inevitable because of a brain tumor. He firmly decided that we have to live to the fullest, because she lives alone. And she goes.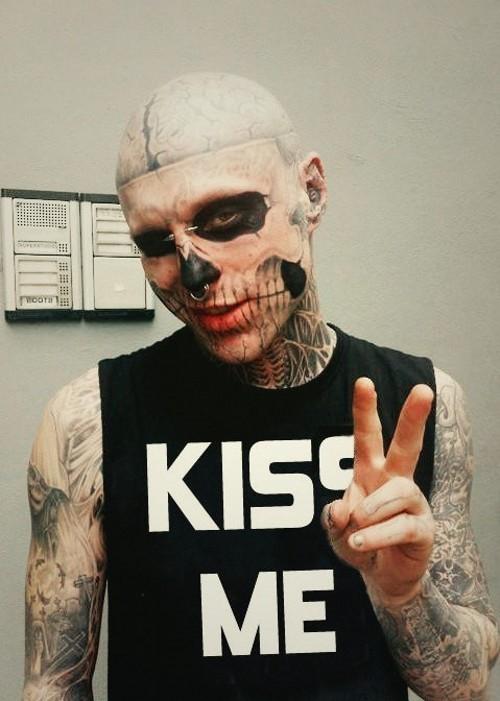 Quite a long time he saved money on something to transform your look into what we see now, and when accumulated about $ 4,000, he pulled to the piercer. Soon he purposefully began to publish their dark photos taken on the background of the graveyard to subsequently become an Internet star. And a very good reason, as the photos in record time bypassed the entire network, and noticed the creative director Mugler fashion brand named Nicole Fortmichetti. Becoming Italian muse Rica career took off, and he became involved in many projects.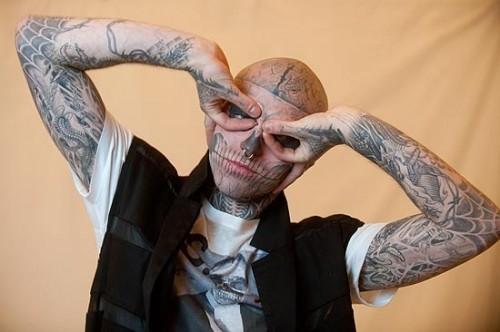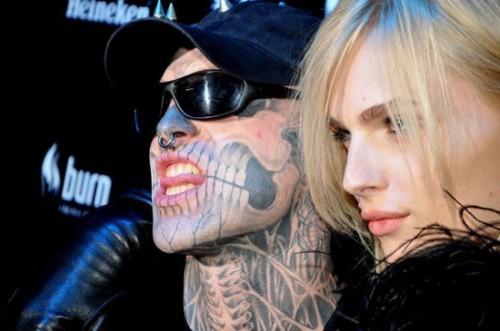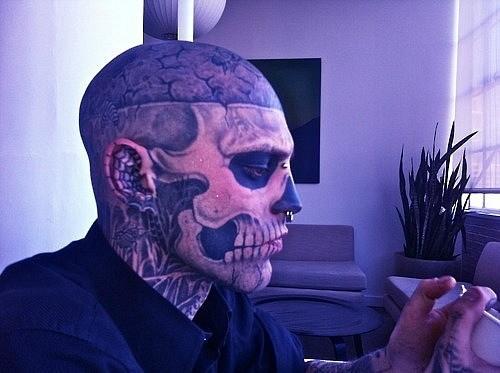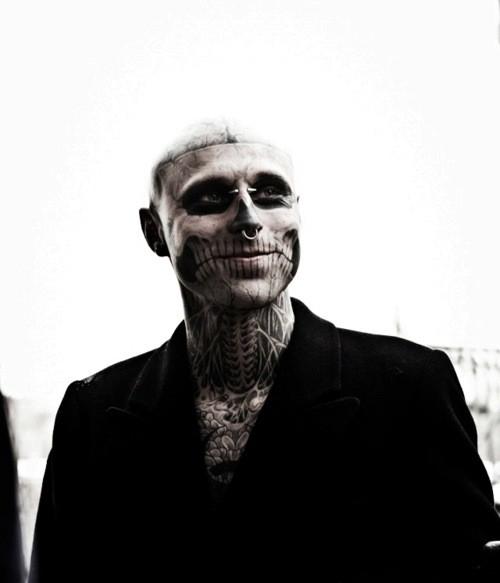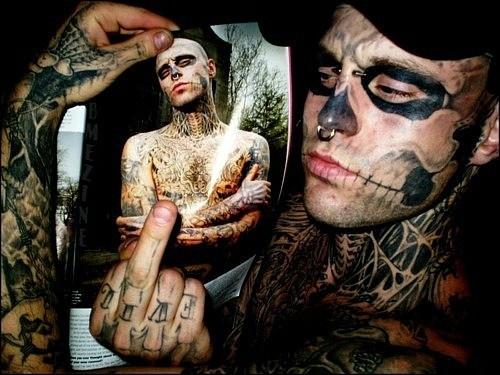 Unusual boy with an alias Zombie Boy immediately fell in love with the whole fashion world, because such people rarely see. Rick Genest - pure freak but a freak who could become popular and favorite among millions. Rick himself is very happy that his aspirations and efforts have estimated about tattoos and he says that they represent the human body in the form of a decaying corpse, and it is a tribute to horror movies, which he loves.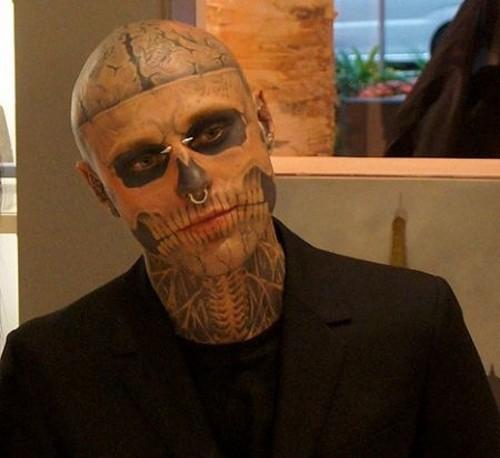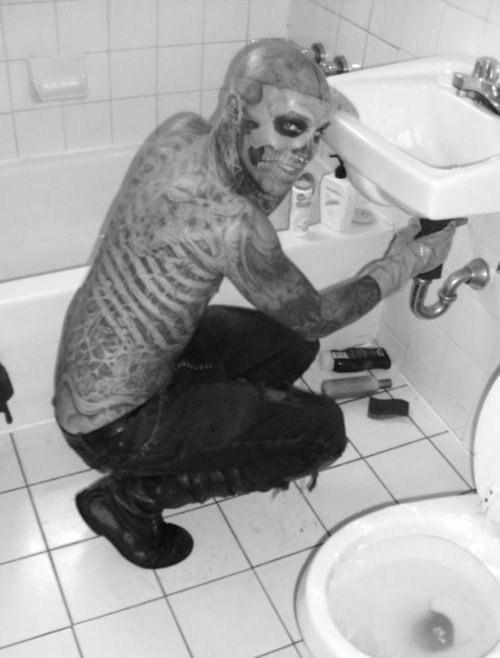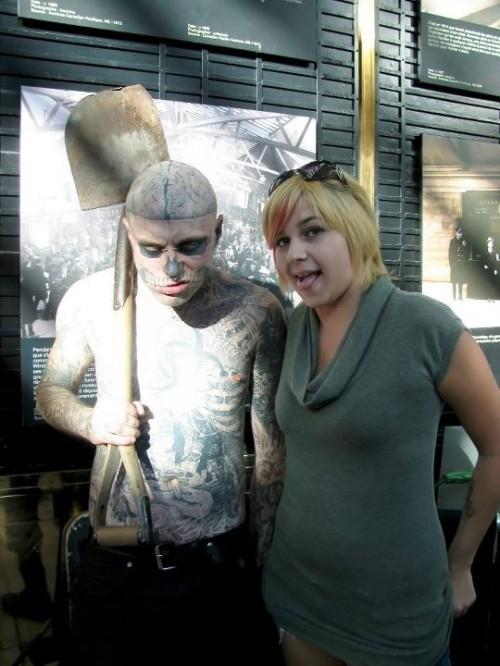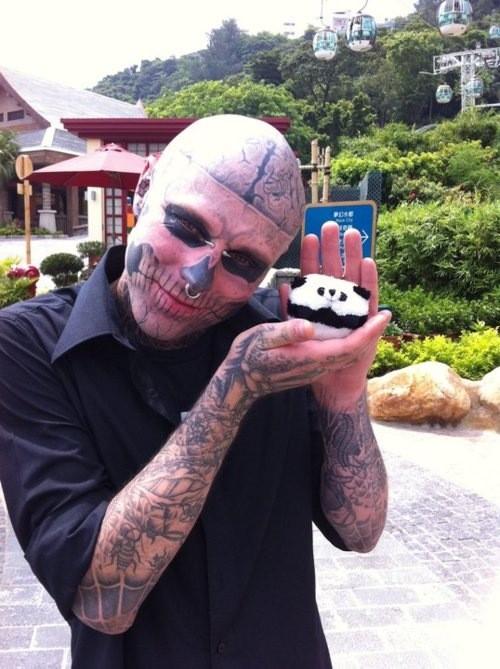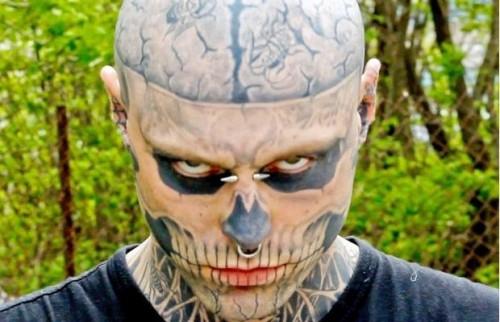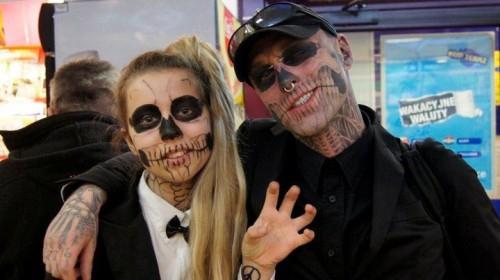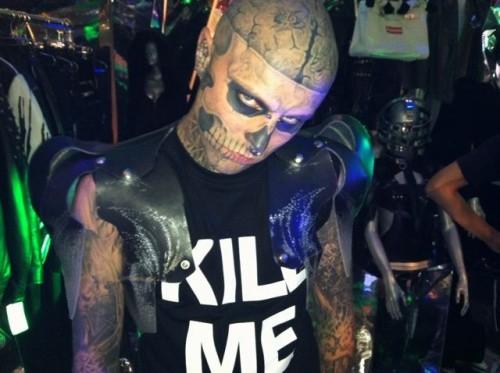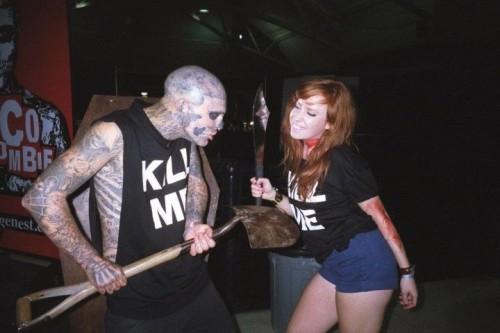 Now Rick 26. His career aim up, but on the love front all muffled. Apparently she could not think of a brave girl who will be able to link their lives with Zombies. But it is a little worried, because he's a star.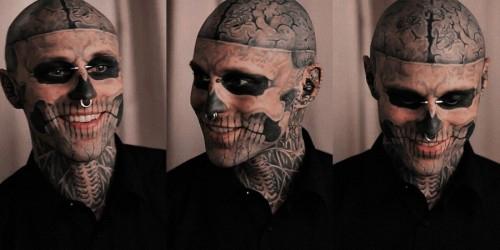 By the way, he has a very beautiful smile. Charming Zombies, however)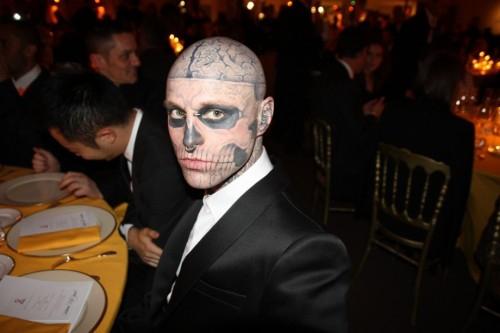 Well, since we are talking not only about the everyday life of Costa Rica, but also about his personal life, I ask you "And Would you like to imagine this young man?".