It turns out a new series «Walking Dead» (The Walking Dead). Extras who play a zombie in a new film not only have to go through this "zombie school" to learn how to howl and shuffle, but still owe the entire day of shooting to be in make-up, over which the clock working professionals. We offer you a short tour of the dressing room.
Not so easy to turn a man into a convincing zombie. The actors have to sit for hours in front of a mirror while the master of make-up working on their way. In addition, sometimes it is necessary to use special dentures, contact lenses and dentures.
Tools in the dressing room, which employs a team of designer Greg Nicotero.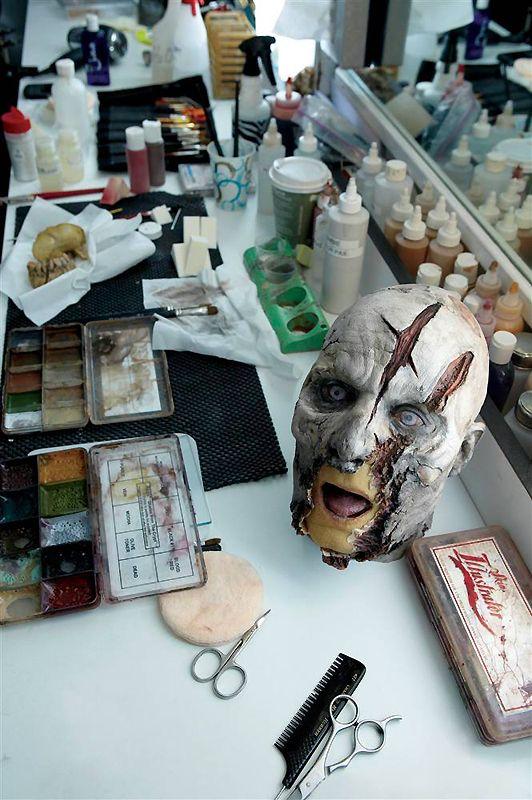 "Our zombies - tall, thin, with a gaunt faces. The key to success lies precisely in their specific persons ", - said Nicotero.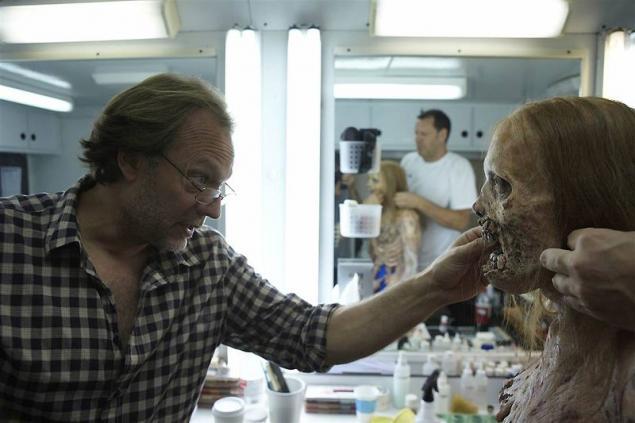 Nicotero also says that every day, once again came into the dressing room, the actor fell into the hands of the new make-up artist. "If we all had the same time a zombie - it would quickly bored the audience, and each time a new employee contributes to the image of something different, some the highlight".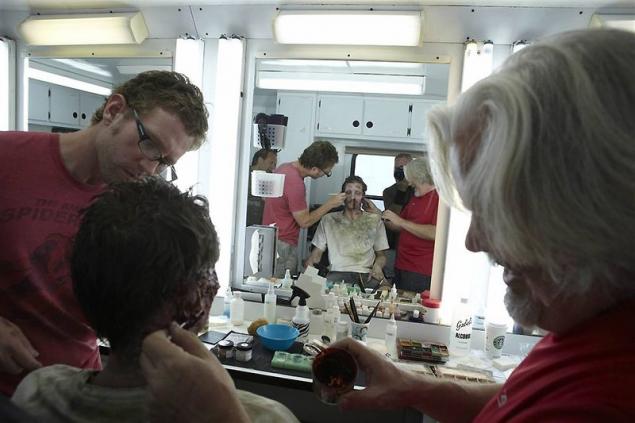 In those days of filming, when the site worked Hundreds of extras in the form of zombies, Greg Nicotero and his team had to start its work before dawn.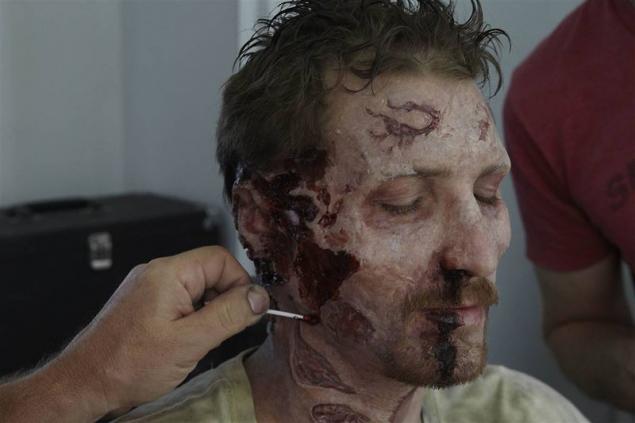 "What type should have decayed zombie?" - In this respect we had a great debate. Everyone had an opinion. Decision? Try it! "We decided to keep it visually interesting for the audience," - he said, "some appear more" fresh ", some in a state of decomposition." It must show the degradation of zombies and lead us to success.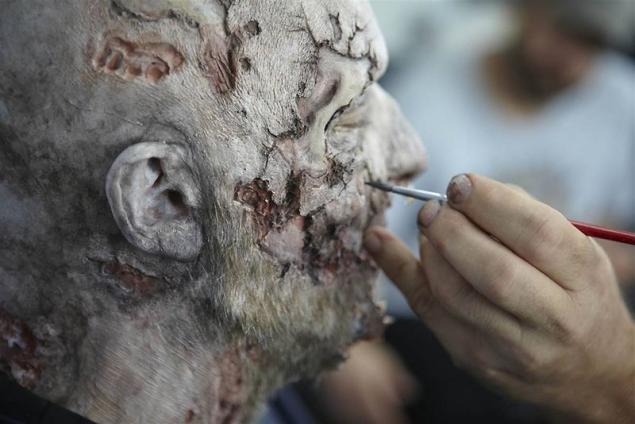 Greg and his team make-up should make every effort to make them look convincing zombie throughout the shooting day, because very often you take pictures in daylight, which can easily open any lack of make-up work. "During the filming of the make-up is always under the watchful supervision of make-up," - says Greg.
Since shooting the series took place in Atlanta, the film team faced the challenge of constant heat. Because of the high temperatures it was not easy to maintain "a terrible form of" zombies. "Make-up artists all the time on the set spun and tinted actors".
"I do not know whether there is in the world of zombies better than ours," - says the author and director of the series Frank Darabon.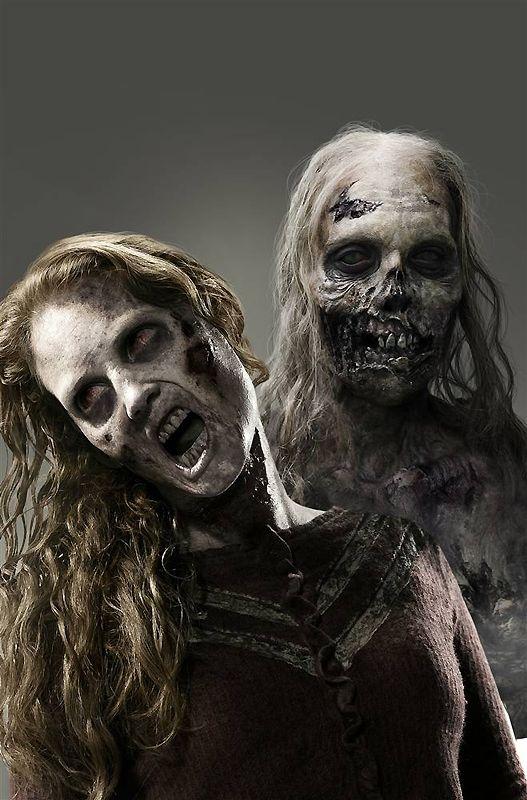 via source