Finally zombicheskaya topic and acquired his own TV series, delivered based on the comic by Robert Kirkman (Robert Kirkman) «The Walking Dead» (The Walking Dead). The plot is pretty simple. Wounded police officer Shane (Jon Bernthal) woke up in the House alone. Not a soul around. In the courtyard of the hospital a pile of dead bodies. He finds clothing, weapons, car and goes in search of his wife and child in Atlanta. But they lie in wait for him not only the walking dead, who wants to kill, but real people with firearms. The initial vicissitudes of human survival in the collapse of a society beset by millions of bloodthirsty zombies, show us very quickly in the first season of the series.
The Walking Dead (The Walking Dead), US
Directed by: Frank Darabont, Ernest R. Dickerson, Guy Ferlend
Starring: Jon Bernthal, Jeffrey DeMunn, Laurie Holden, Andrew Lincoln, Chandler Riggs et al.
Producer: Denis M. Huth
Photography: David Tattersall
Writer: Frank Darabont, Robert Kirkman
Composer: Bear McCreary
Posters show: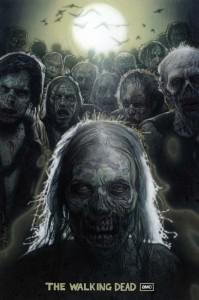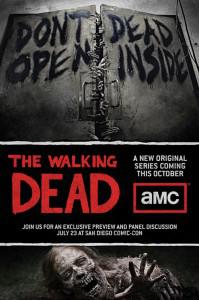 Footage from the show: