Before the anniversary of the end of World War II in the town of Zarechny extinguished the eternal flame. But do not vandals, and the company "Sverdlovskoblgaz».
To the city authorities are not lit it again, unscrewed the burner gas companies
Between the local mayor's office and gas industry has long been fighting is taking place, sometimes - with the support of the police. When one of the suppliers of boilers of "blue fuel" for the debts blocked the gate, Mayor Basil Lansky ordered to disrupt the seal and flood the boilers. But gas companies under police protection once again cut off the gas.
Apparently to share looked eerily, at the same time cut off the eternal flame and unscrew the gas burner at the Memorial of Glory.
Duty for the city is not so big - 490,000 rubles, besides the administration has given a guarantee of payment.
However, disabling the memorial - the issue is not financial, and ethical. You might also cancel the parades, to save gasoline, built on the site of memorials business centers to make a profit. Just not too costly for the economy?
via asaratov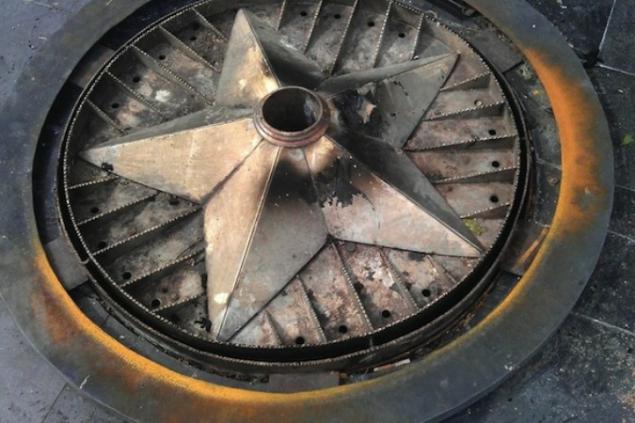 Source: