Photostories one unsuccessful parking and its consequences have been made partakers of our forum fayron. Yesterday afternoon near the business center "Azimut" in Minsk because BMW X3 could not ride the trams. In place of the left traffic police, representatives of the tram depot, a tow truck. Driver crossover appeared in the climax.
"Somewhere at 16:10 the movement of trams on the street. Byadulya (Minsk. Belarus.) Was blocked this BMW », - writes fayron.
7 photos and text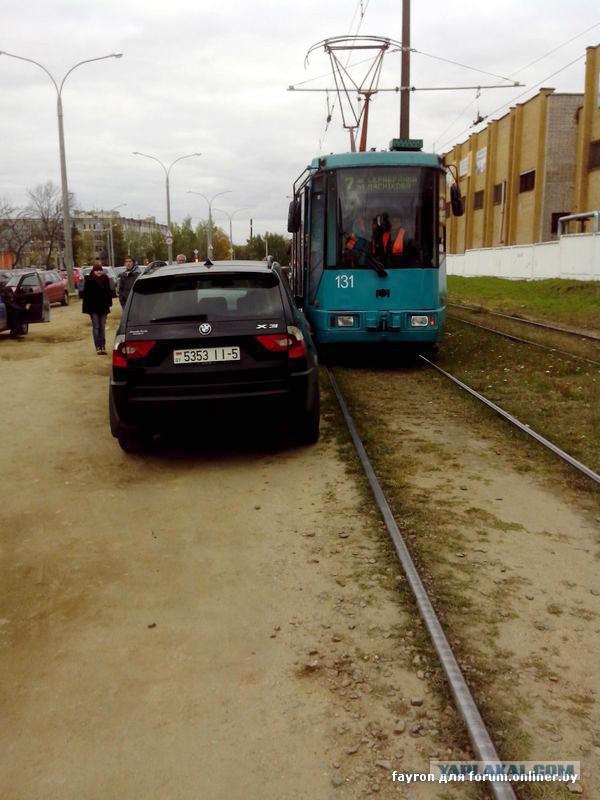 According to him, there came the policemen Partyzanski district and unsuccessfully tried to call the owner of the car. Also attended by representatives of the tram depot, which stated that the owner of the car will reimburse simple trams.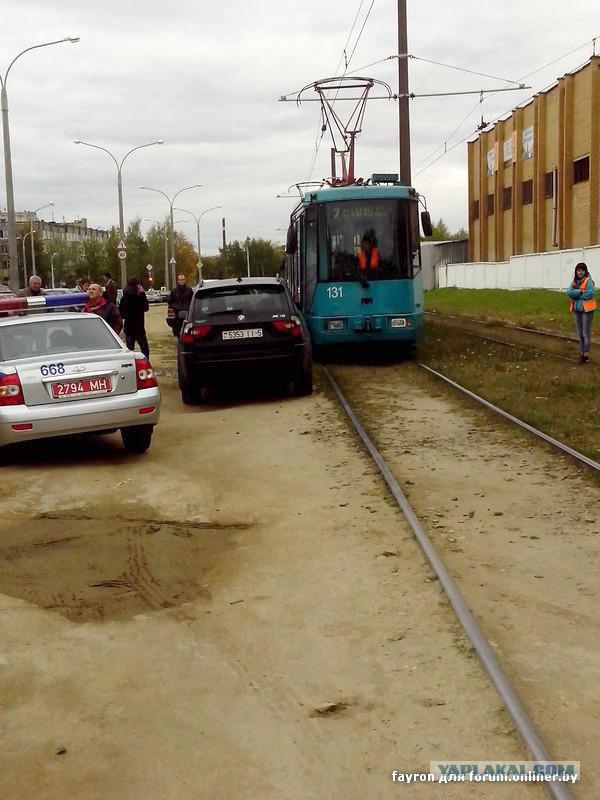 "Then call a tow truck, which somehow went long," - says the author of a photo.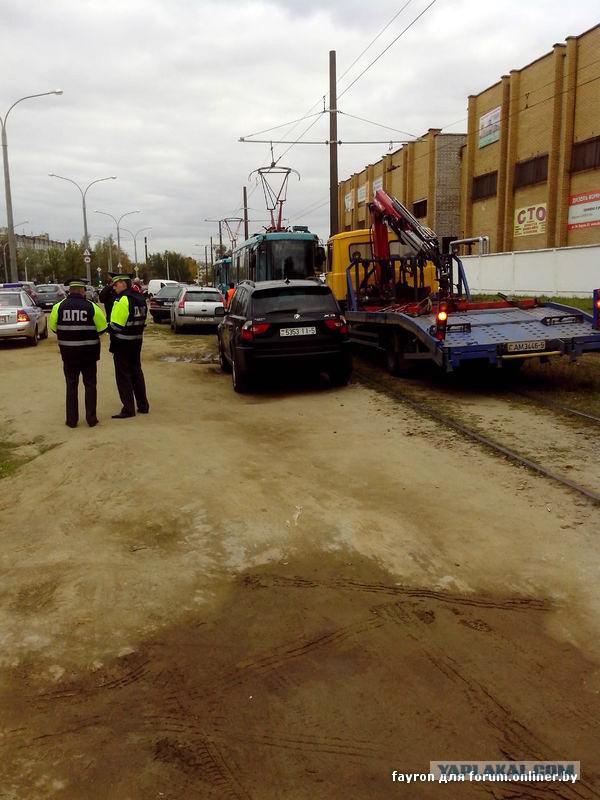 04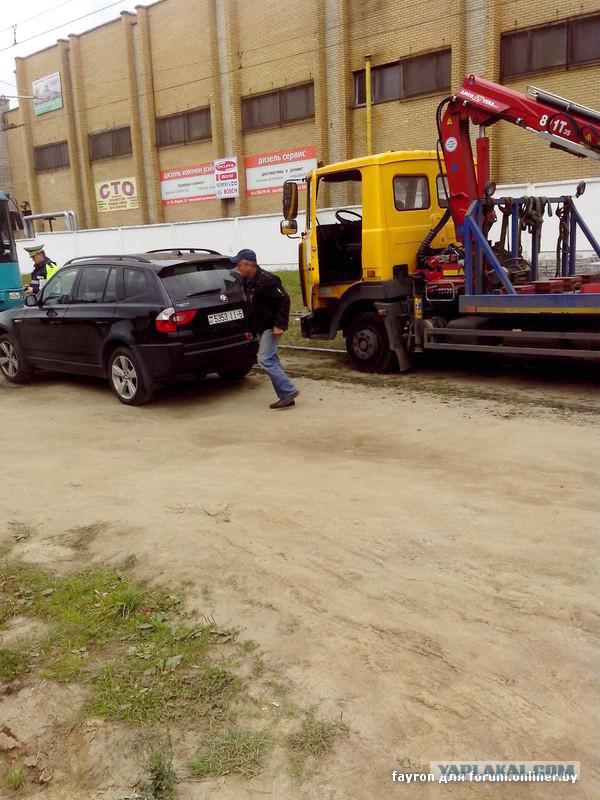 But to raise the BMW he could not, because hindered tram wires. Tow truck rearranged.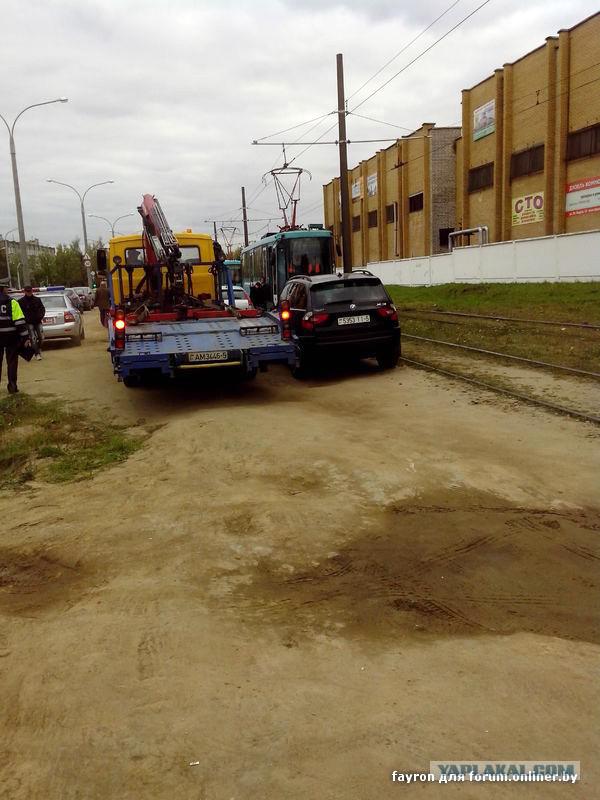 When he was ready to finally submerge car driver appeared BMW. "She said: I'm here for a moment moved. I had to unhook the car, the driver of a tow truck was very unhappy, "- complements the forum member.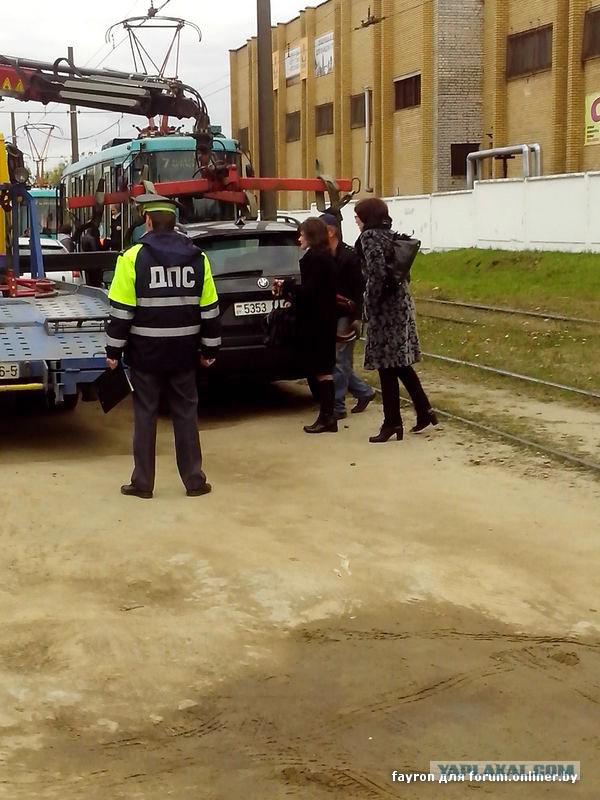 According fayron, the movement of trams was stopped for almost an hour. In carbs clarified that downtime was 49 minutes - about 300 thousand rubles ($ 32) loss.
The user is also asked: what punishment will incur violator? In GAI Partyzanski district reported that against her administrative report on Part 1 of Article 18.22 of the Administrative Code for wrong parking. On it is punishable by a fine of 1 b. c. "130 thousand. Rubles ($ 14) and it will have to pay," - added the inspectors. However, their claims to the BMW driver can produce more and transporters.
source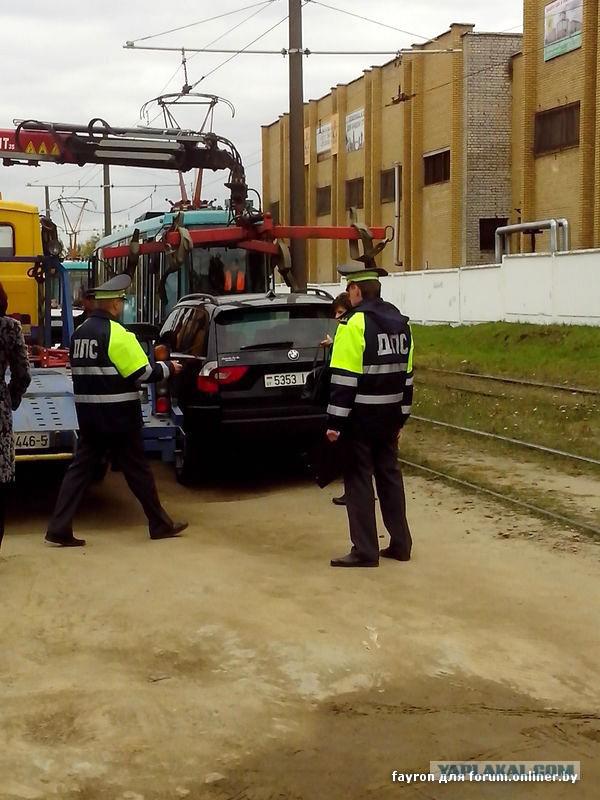 Source: