In general, the history of German began in 2011. We have only just had a daughter, and his wife, evidently wanted to take care of anyone else, other than the child. And she crook persuaded me to take home this fluffy hairball
Will be 36 photos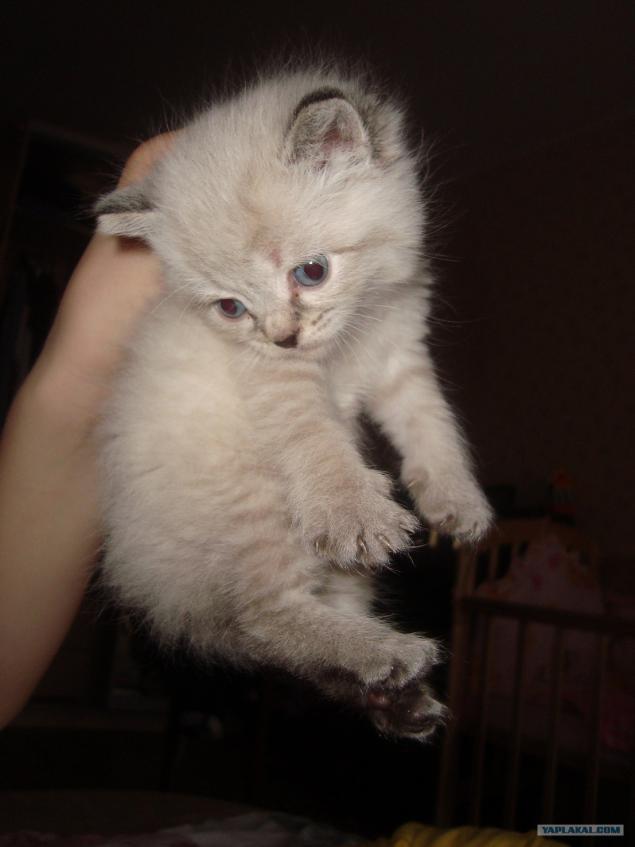 He mewed, screaming and whining probably a day after he brought home in months of age.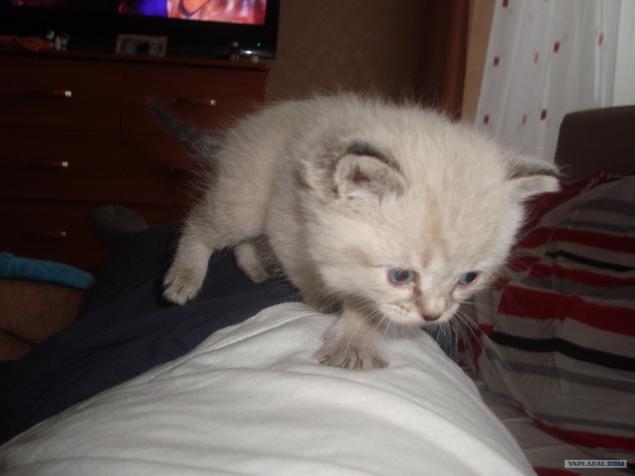 But after about a week, he was surrounded by attention of the entire family began to slowly get used to. Slept very near his wife, he began to gain weight, eat well and accustomed to the tray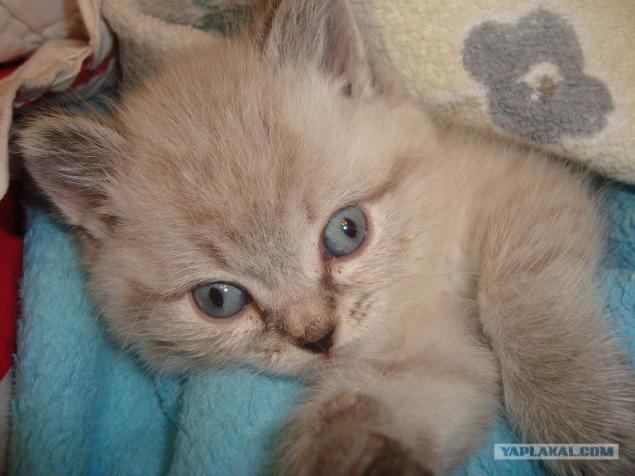 He was particularly pleased that he, as a full member of the family sleeps with us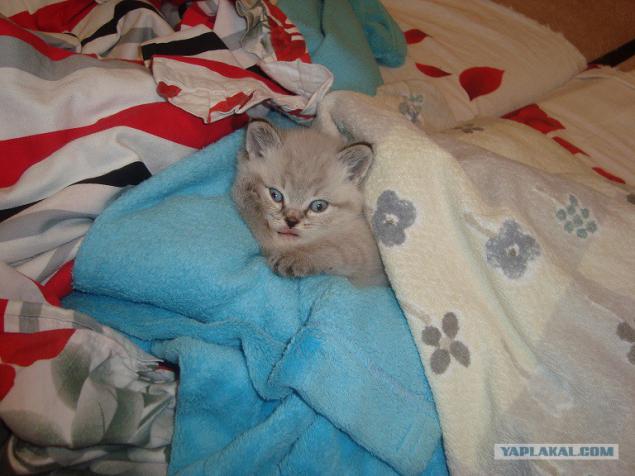 Funny creature ... my God, I remember him eating milk and started to sleep sitting straight ... sat sat sat, hop, eyes closed, and he shoepnetsya sleepy on the floor.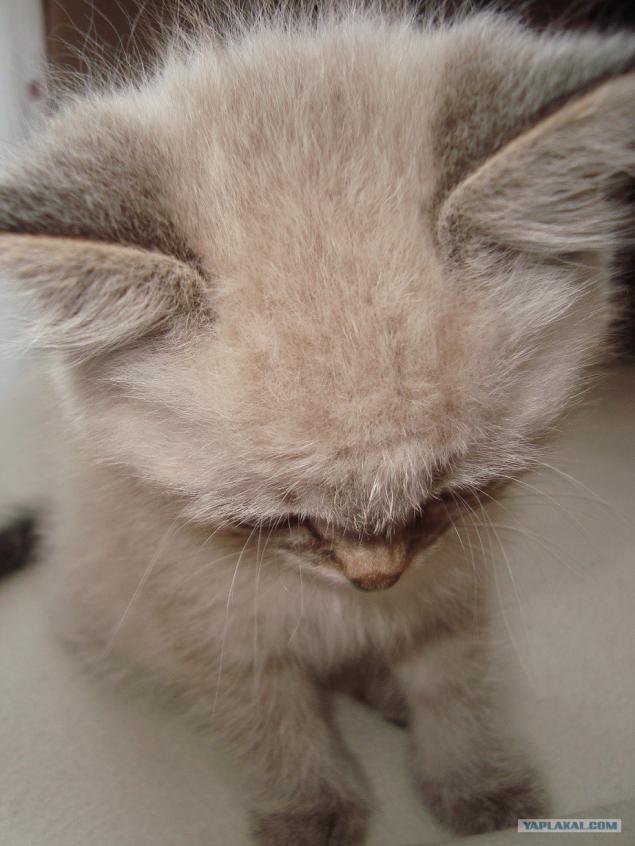 Daughter at that time was something about 8-9 months and it is like a family member as the beginning acquainted with furry animals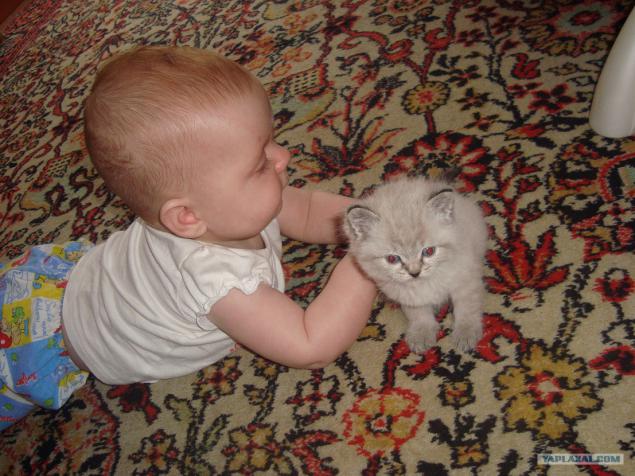 Two children, a wife said to me, in fact, it was a period when we had a 2nd small children)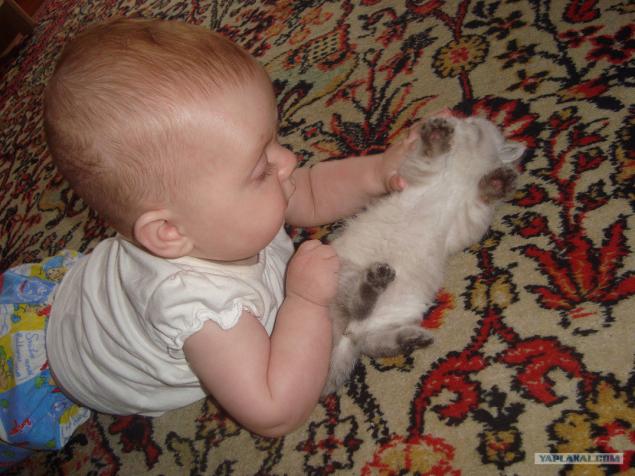 Milan (the name of our daughter) kept thinking that Herman is a toy, and constantly tried to loosen his tail or ear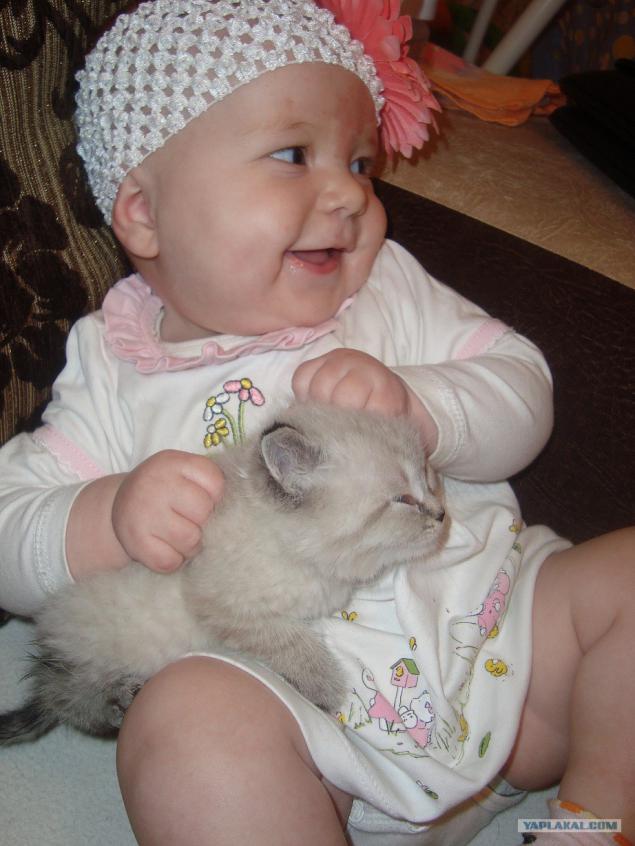 FOTA we he rarely sleeps, what now I wish I had more than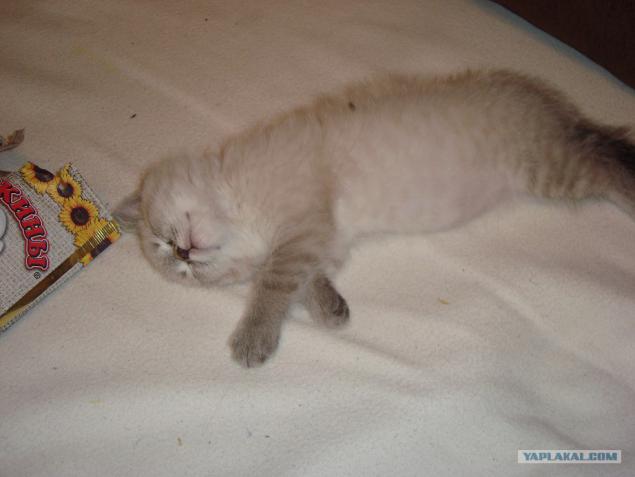 Personally, I have always tried to experiment, what caused wild delight baby and embarrassed smile wife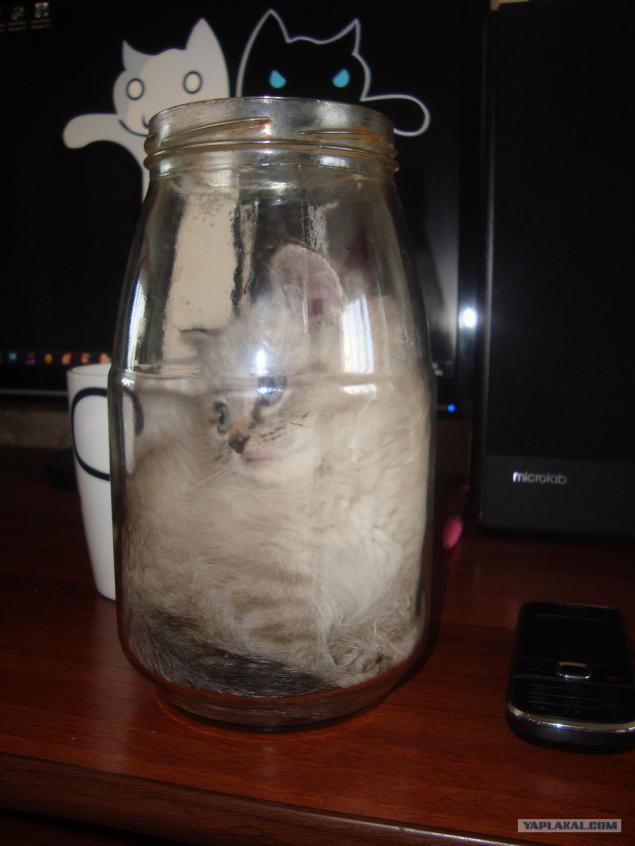 Funny guy, was so small it could easily fit into the jar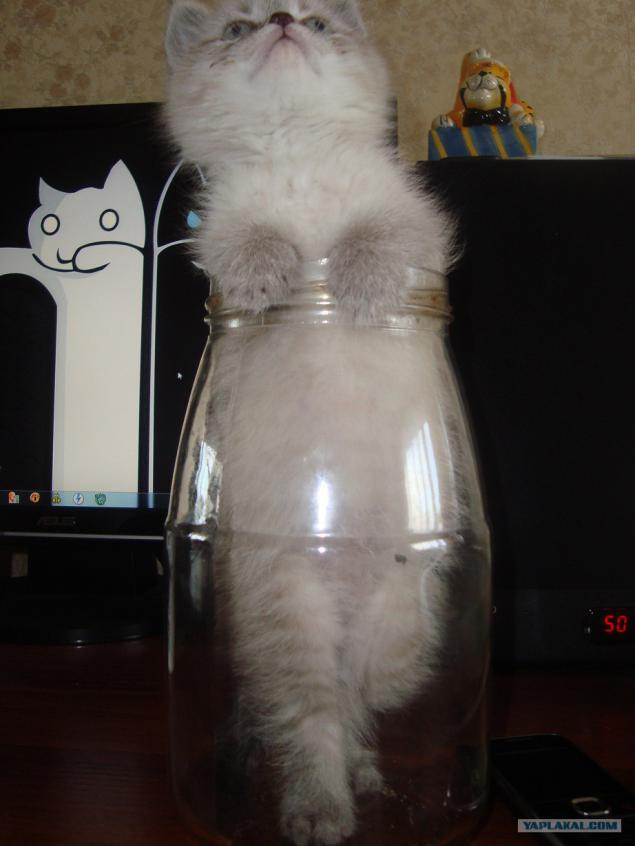 yet at the same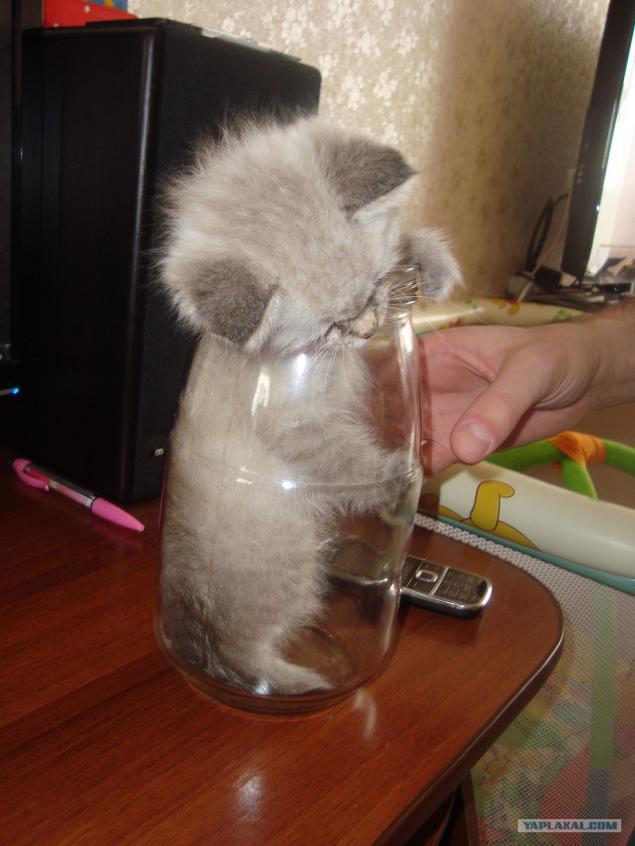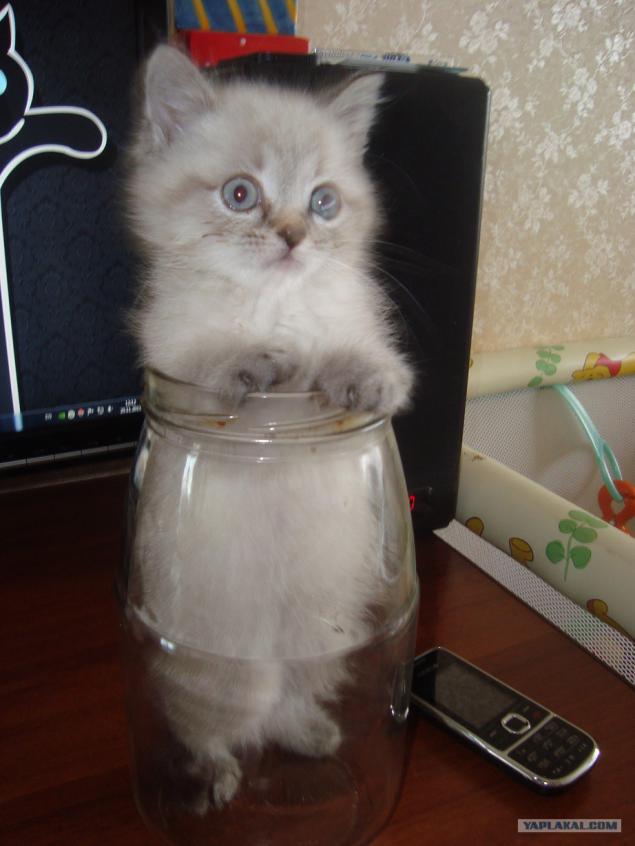 Just povzraslev, he became love to climb, hide and sleep in what the packets, bags, etc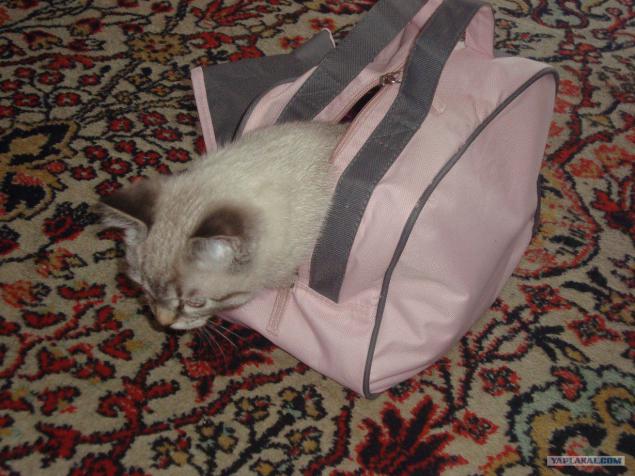 Often had to look for him where he was hiding)) Usually, it's crazy daughter and she loved it prvraschala the game)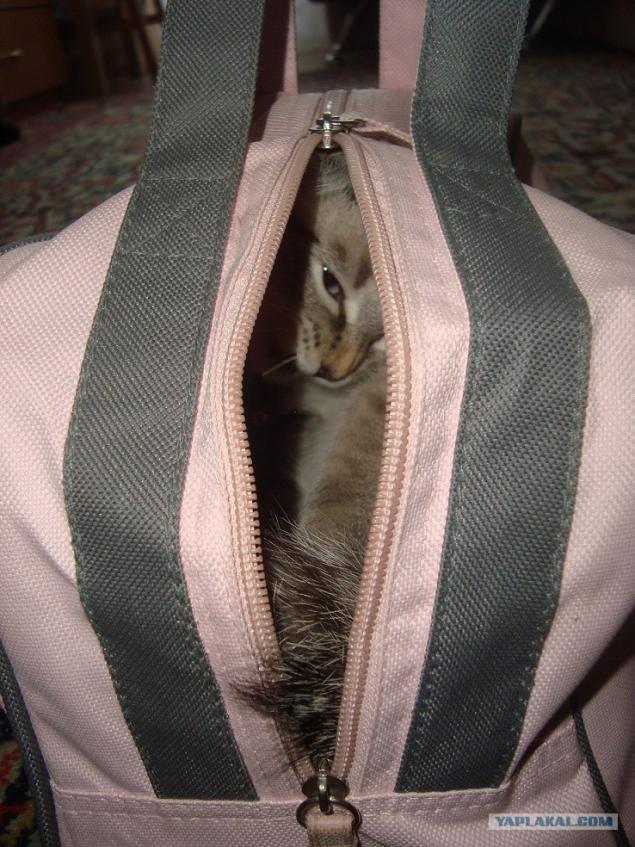 cuckoo, said daughter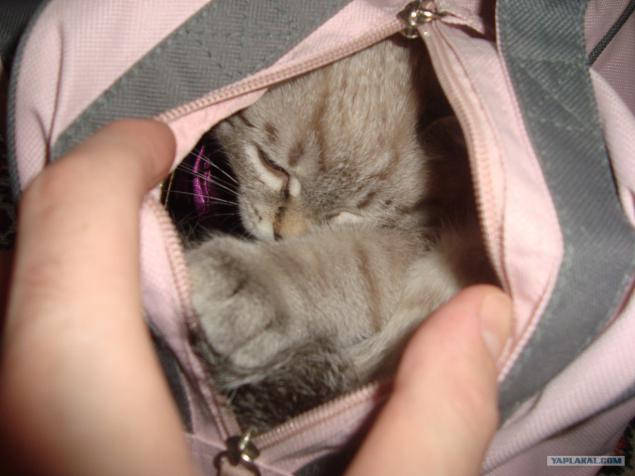 Talk about a place to sleep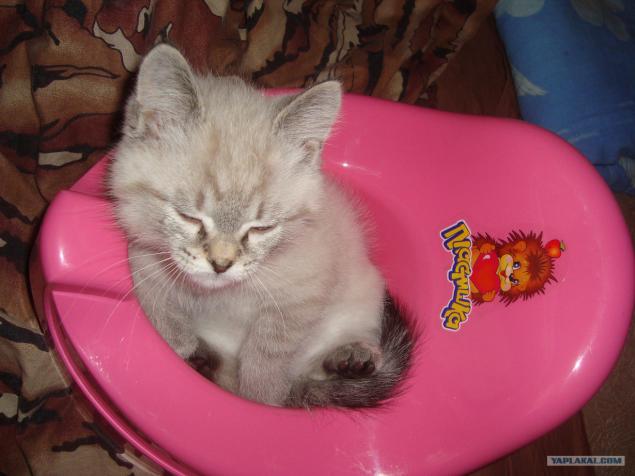 And when it begins to gently stroking sleeping, he woke up with a look as if to say: "Yes, I do not sleep, do not sleep ...»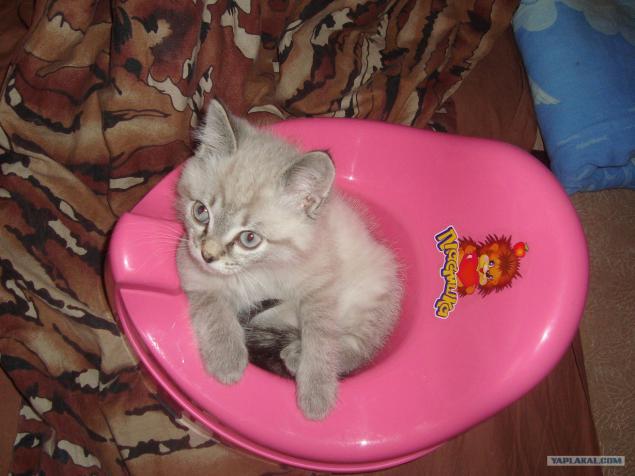 Unpacking, hop and he was in the package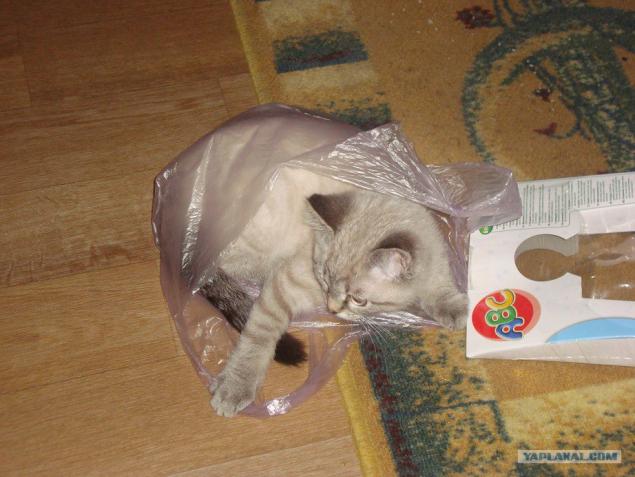 Then he went to the period when he wildly loved to watch TV, he hardly knew anything of course, but he liked bouncing pictures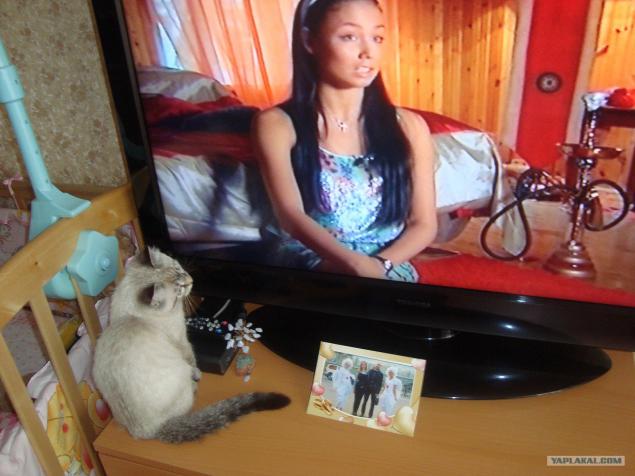 "Star groom»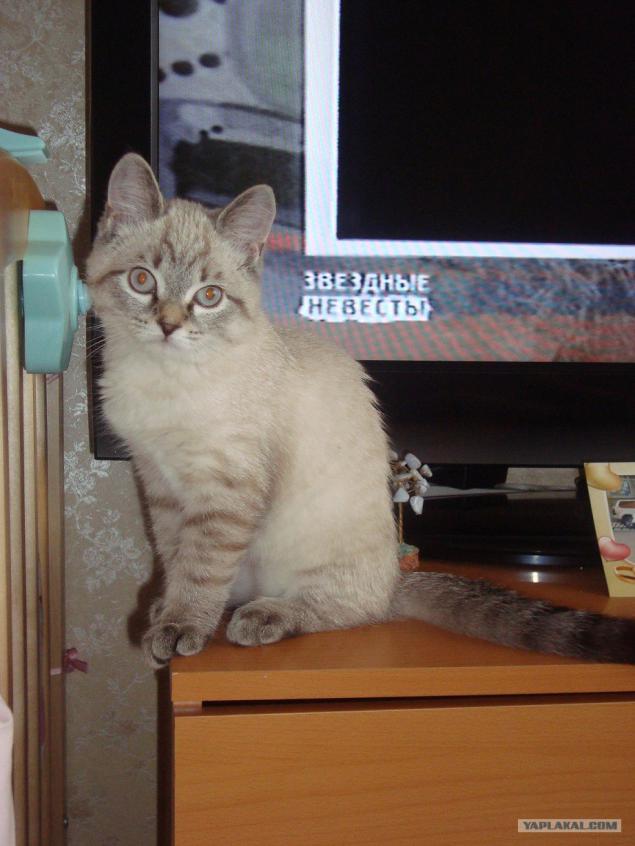 By the way, he also loved the shoes)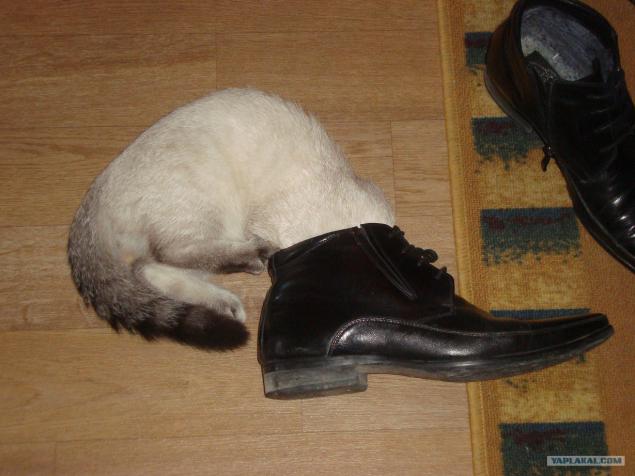 Well, about the experiments I have said)))
Cat owner, do not worry, the machine has been shut down))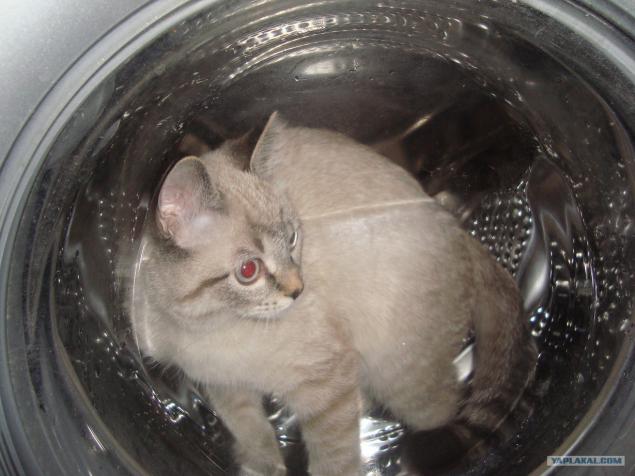 "Earth from portholes Earth through the porthole ...» ©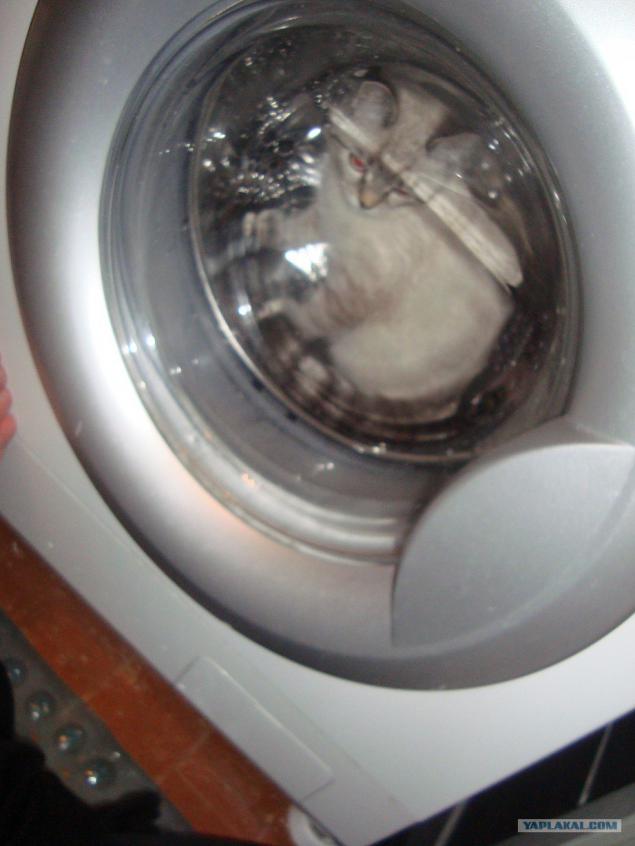 Again packages)) I do not know that he can enjoy them in%)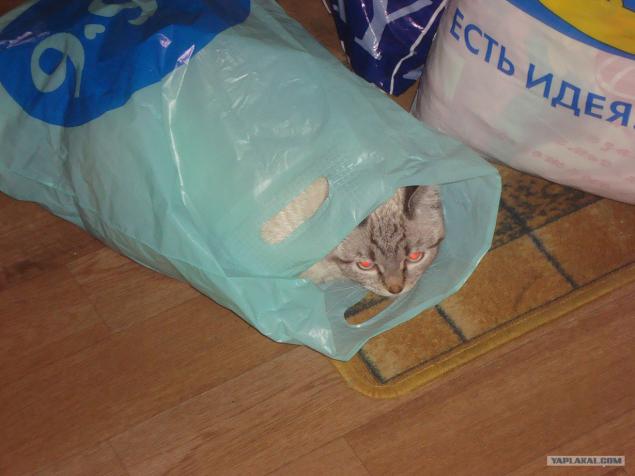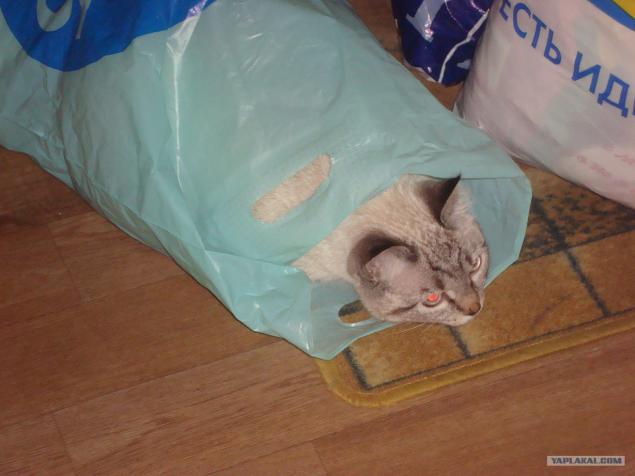 Growing up, he began to sleep no less picturesque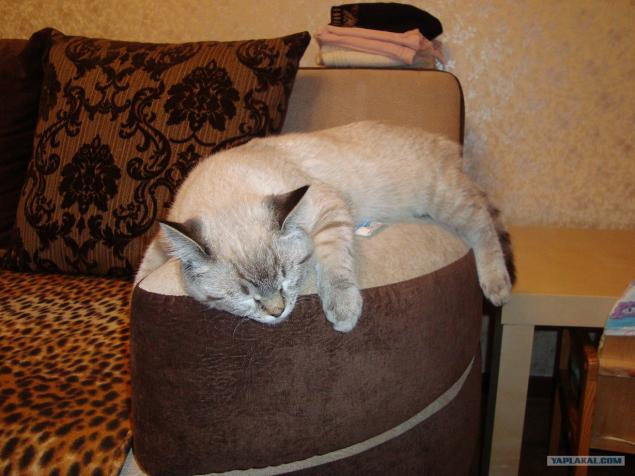 Which as it failed sfotat as Milan, said, let Dad sleep Kosh, go to him Bai Bai)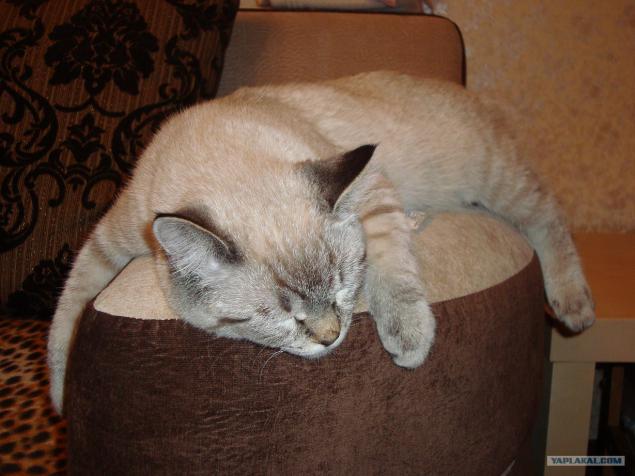 And not so long ago, my daughter came up with a new game. We bought her in Ikeja box of books, puzzles, etc
So she decided to do for the Cauchy problem (she calls him so still) house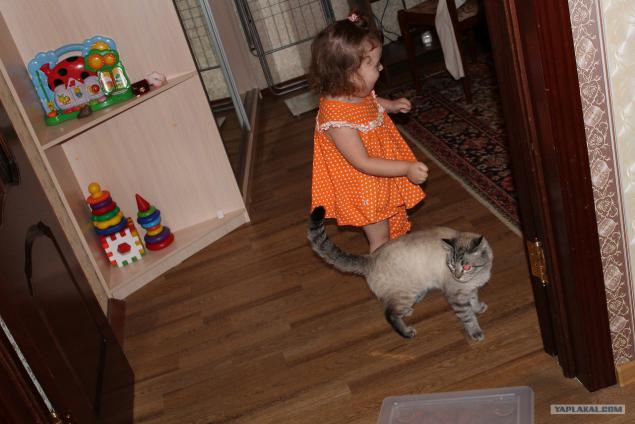 She ran after him, shouting, Koooosha, Koooosha to me ...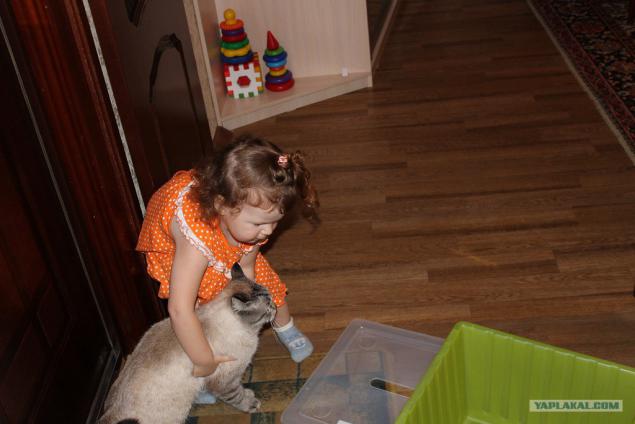 So sometimes it was possible to do it, and Herman dutifully sat in a drawer and Milan said: "Daddy, Daddy, look at Domke Kosh»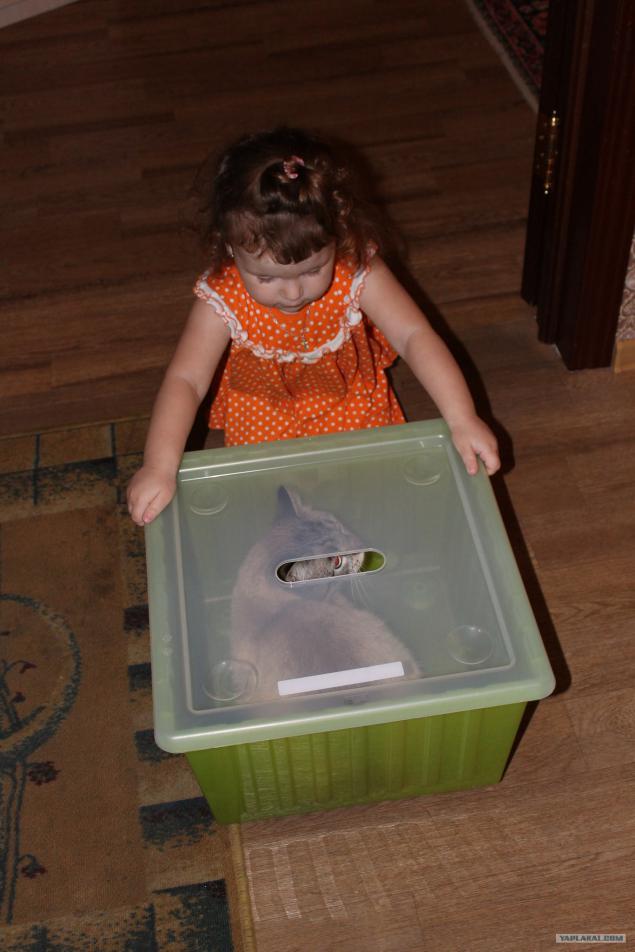 This summer of 2013, Herman was living in the country at Tiffany's (fresh air, open spaces, cats, etc)
Well arrival home from summer vacation, he was castrated and unceremoniously us shampooed flea)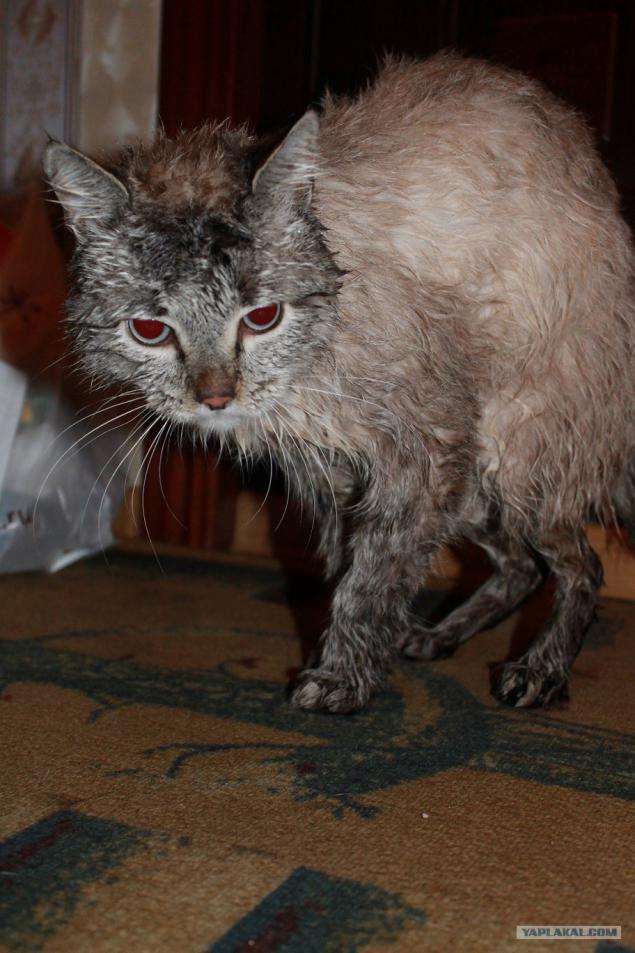 My daughter ran around screaming, Kosha wet, wet Kosha, ha ha it is impossible to convey in words, it was a lot))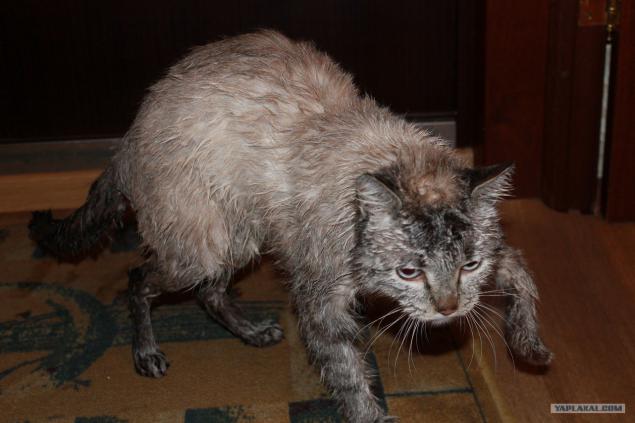 Well, that's all)) All I wanted to tell you and share with you. Now he grew up and became an adult is quite quiet)) But it offers no less interesting adventure, and it will be another story ...
Source-our apartment on the North Chemskiy city of Novosibirsk.
Thank you for attention.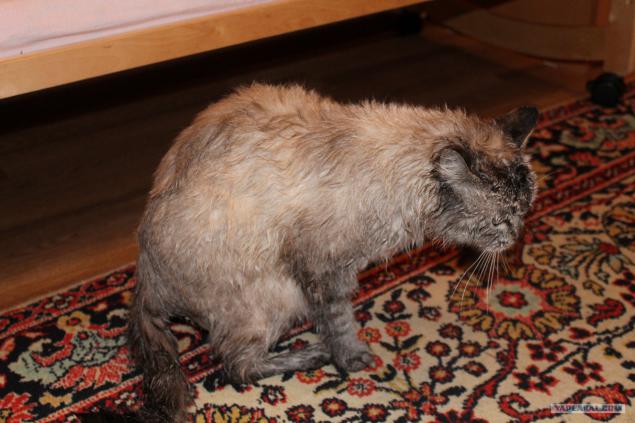 Source: