Was last weekend at a local auto show, there were many interesting things that you can feel, what sit dissipate the wheel, well, there ponazhimat button, imagining himself the owner. But the interest of all those present brought one car, we all know the Tesla Model C, so how to get the car it was impossible not to mention the fact that sit behind the wheel.
7 photo
in the trunk was a bucket in which I find the questionnaire, which can be won by completing, brand jacket Tesla ... but I also hope that it will be but the car turned out to be just a jacket))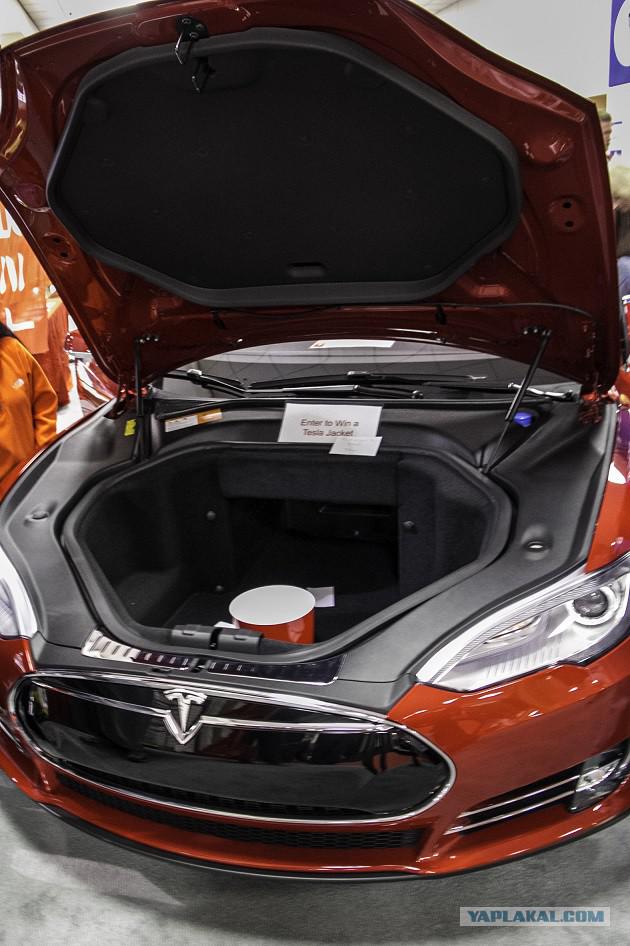 almost spaceship)))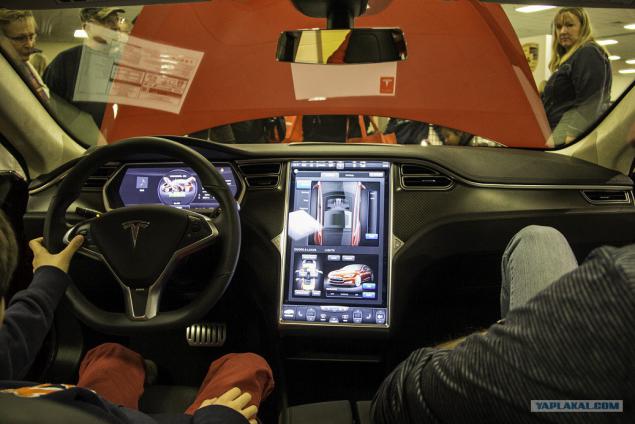 central control closer ... really big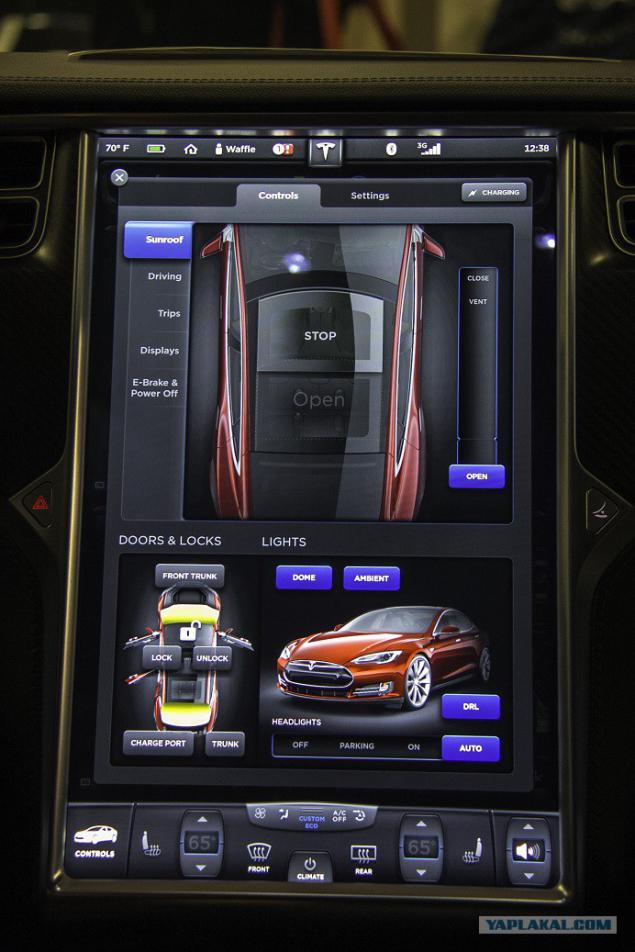 the trunk is equipped with child seats, with pyatitochenymi seat as representative said Tesla at speeds up to 50 myl h rear impact child is not in danger, although I would have the baby in the trunk confused, especially since setting these chairs (in the factory of Tesla), you can not will never take them off, they're permanent, not even otkidayutsya, but the car is converted to local 7.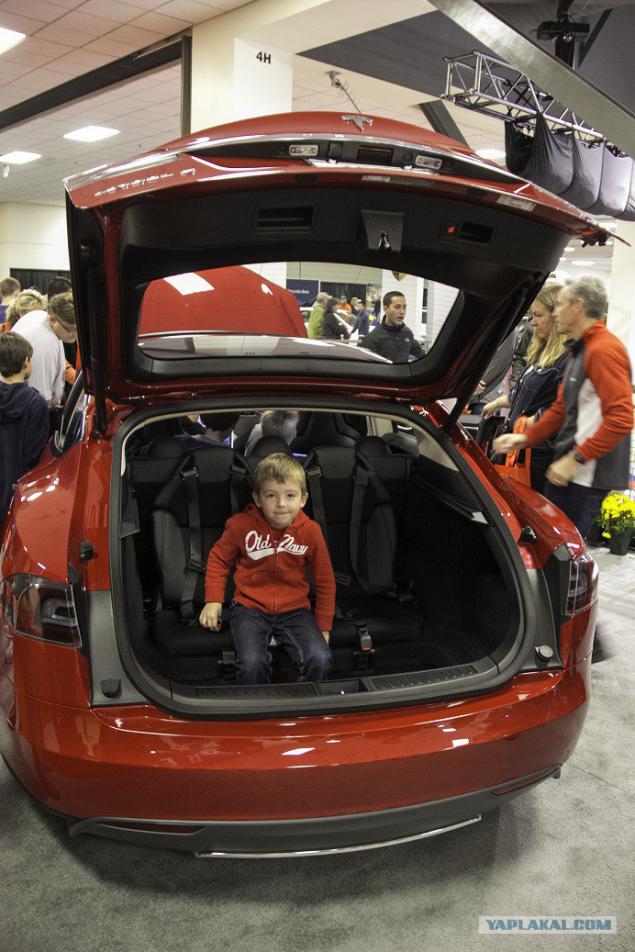 Well you can also use as, for example, to carry a slightly tipsy friend who did not really want to sit down to the salon)))) little lo whether that machine because the frisky)))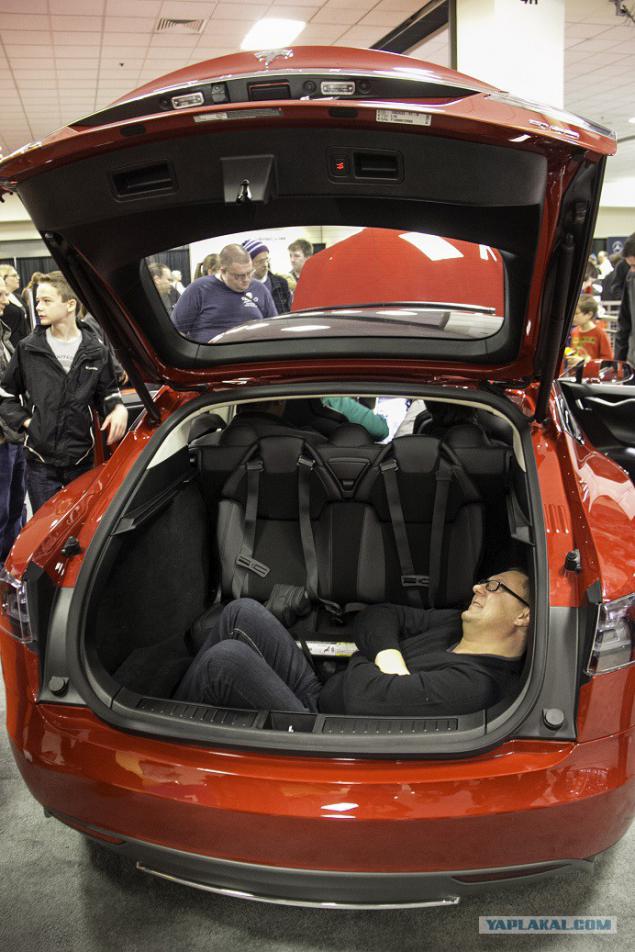 Heard that Tesla plans to release a cheaper model so to speak for the people, what will wait for Model E seems to be called.
I still can kick.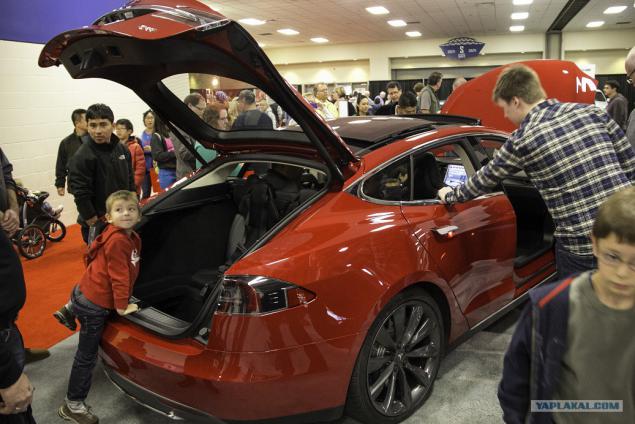 Source: