Hello, my name is Dmitry, I am from Kiev. I sit here on the lookout, because in the coming weeks it will be clear in vain, I worked hard the last nine months on this project or not in vain. Since constantly I hang on Yap, and decided to make its modest contribution :) In fact the first serious topic, plz do not kick.
In the picture presented to the final result, namely a compact wallet Class Luxury.
It will be under thirty posts with comments, pictures and videos, at the end I will inform you, please have patience and do not break, thank you!
So, Pyramid Wallet is compact, lightweight (depending on the configuration, the weight of two or three times less than the mass of the iPhone 5), collected under the order wallet made of precious wood, Italian leather and metal. Up to thirty kinds of precious wood, thirty flowers genuine Italian leather, aluminum, titanium, magnesium alloy, a few extra options. The entire range allows you to collect more than five thousand combinations, so there is a good chance to have a unique product, which no one else there.
Video presentation on Kickstarter
How it all began. It all started with the fact that I'm being a little tired of its core business, decided to invent something new, more interesting and more profitable desirable :) Somehow it happened that I saw on Facebook a link to a project on Kickstarter and the very idea of ​​crowdfunding I really liked. Well, then, sharyas project I saw the project Omega Wallet. I saw how much money is raised Gregory Venters, the creator of this project, and I thought ... I'm worse ??? :) Hands like grow from the right place :) To copy the idea of ​​the speech could not have been, for me it's stupid and uninteresting, it was necessary to do something more serious ... What I have to do.
Omega Wallet, the project on Kickstarter Gregory Venters
And here is his clone arrived :)))))) The first sketches in 3D, these pictures were taken March 15, 2013, how long has it been, tin ... I never thought that all it would take so long:)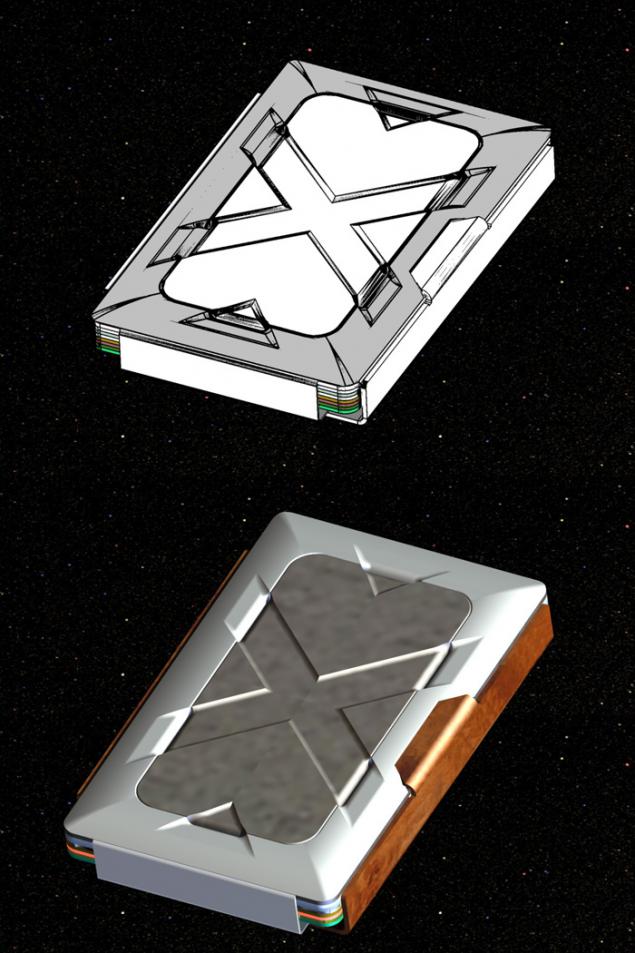 Source: