Hello, I live in the city of Kemerovo. I want to tell his view on a depressing situation.
In general, children have been living in the same neighborhood, "exploration" to go to school, a small, one-story, with inferior repairs inside and windows 20 years ago and the same furniture ... Oh well. For them it was close to home and the playground was on school grounds, and even fenced basketball, boxing.
But at one point someone somewhere decided that it was inappropriate to keep the school in the area, and is easier and cheaper to transport children who where on the bus. School closed.
A year has passed and here at the school began scuffling. Playground dismantled, the school began to convert. Produced overhaul of the building, external and internal, have replaced communication, changed the roof, sheathed siding and insulate the walls in general did everything! and in any short period of time ... just half a year.
Children, meanwhile, go to stop, which is close to the word with their former school, and go to school on a school bus.
And that's what disturbs me in this situation ... Do not be put in this school for the children of such a procedure? In our children's money we do not have ... even to buy a new desk ... and to persons who have entered the territory of our country illegally, we are building a beautiful, cozy venues for their content ... for those violating the law on emigration ... for foreigners ...
WE - normal!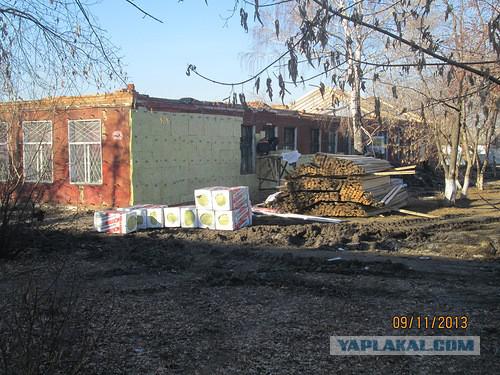 Source: