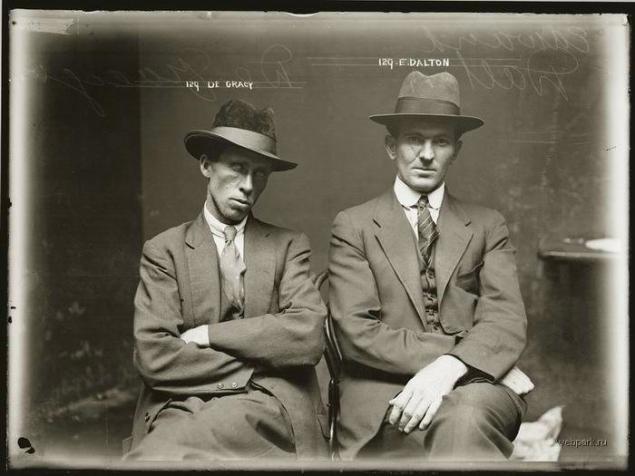 interesting, in my opinion, a selection of photos. Criminals early 20th century - sfotkatsya the garbage after arrest ("magshoty»).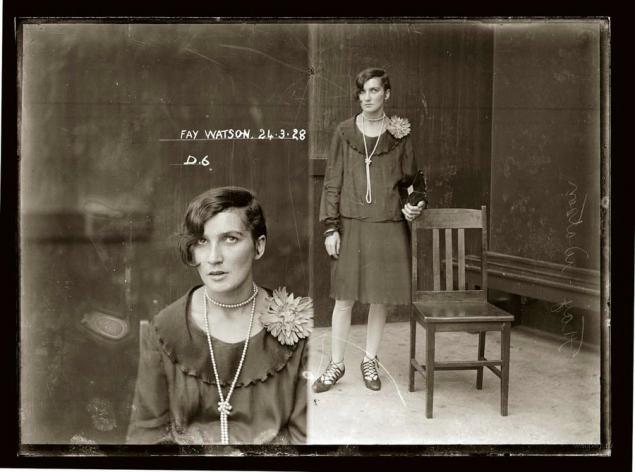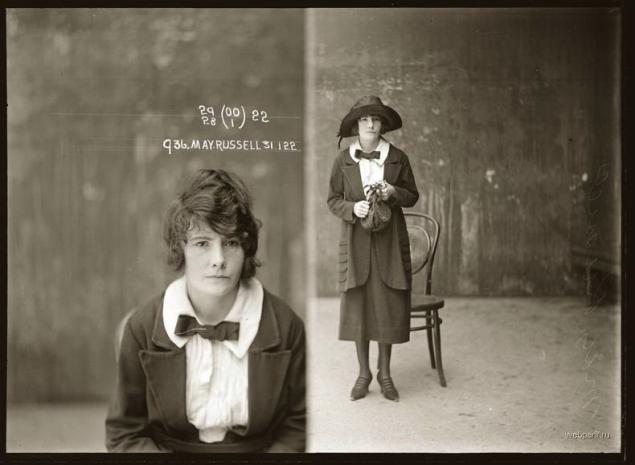 Mae Russell - something it has so defenseless ...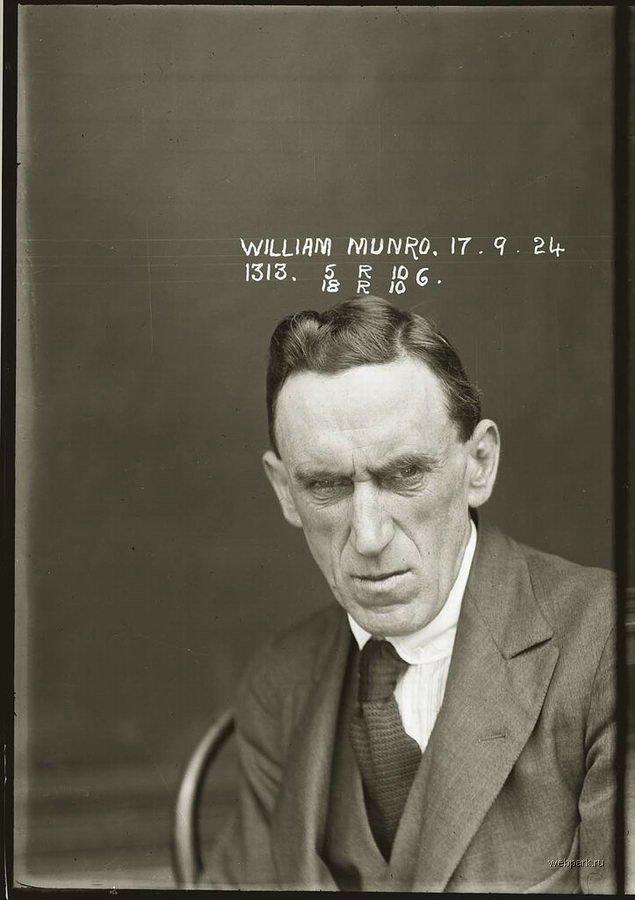 Monroe - you think a maniac? no, nothing brutal - buying and selling stolen goods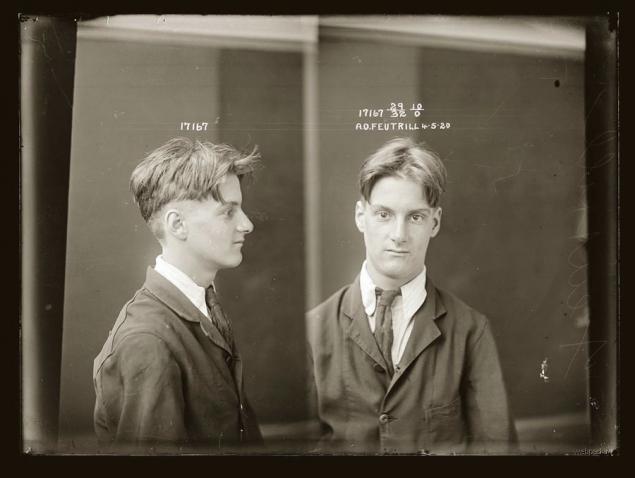 Feytrill - a thief, a burglar. At the time of his arrest - 16 years. After rewind term vlopalsya again in 1928.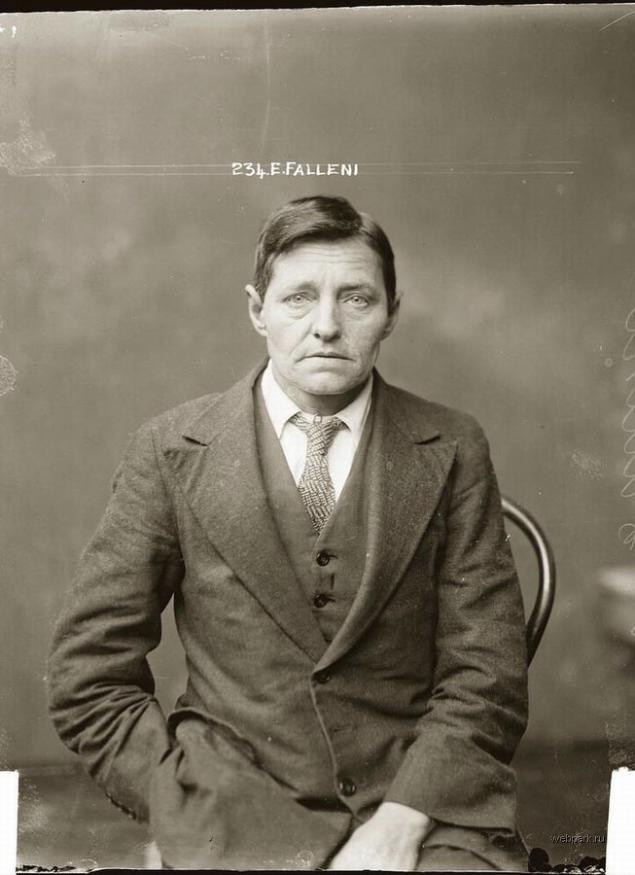 Killed his wife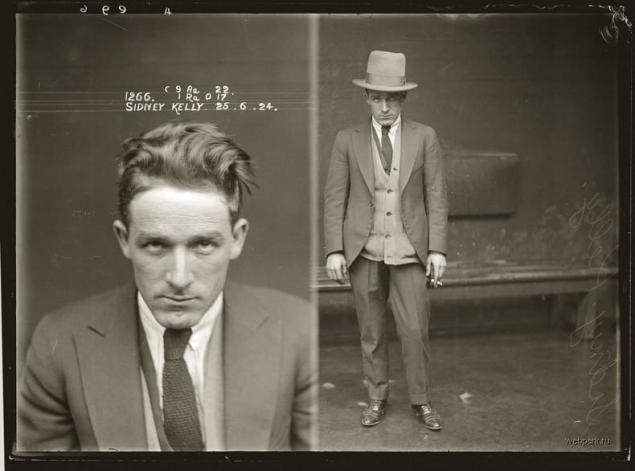 Sydney Kelly - is a serious friend - murder, assault, drugs, pimping.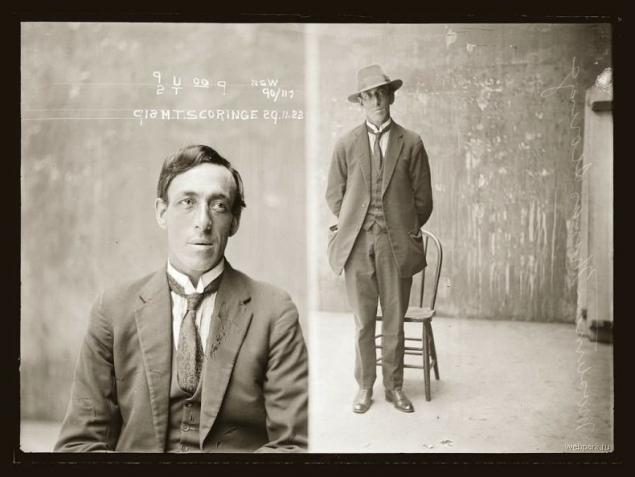 Pasternak do you think? Nope - cat burglar.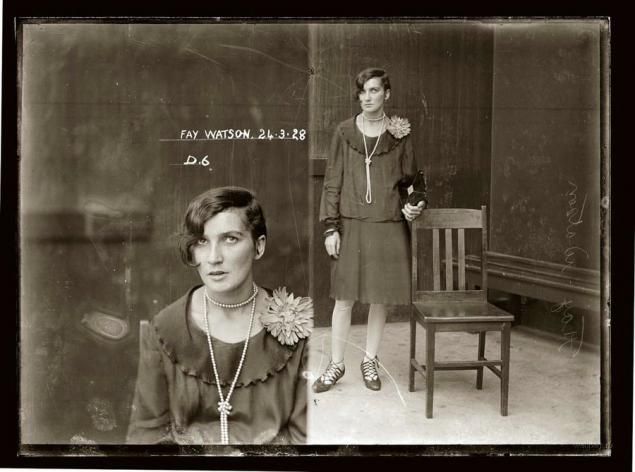 Watson - well, hell. In "The Meeting Place Can not Be Changed" it is clearly not enough. Cocaine on a large scale in the apartment.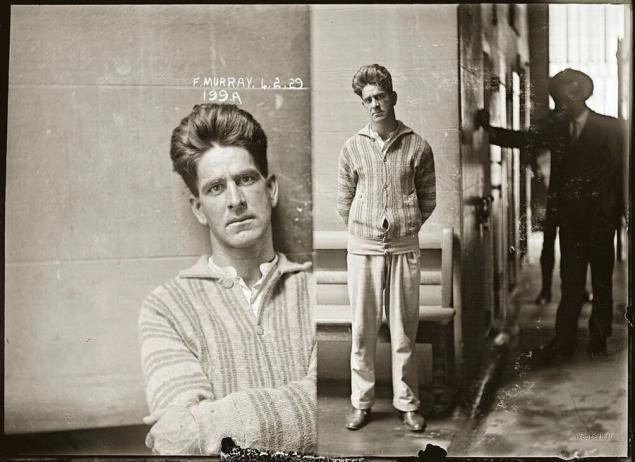 Murray - burglary, burglar. The peculiarity of this character is that all the prey descended on booze and prostitutes.
And such an intelligent person, who would have thought. If they do then with such faces hut exposed, the meadow with Shvidkoy there probably would have drowned immediately.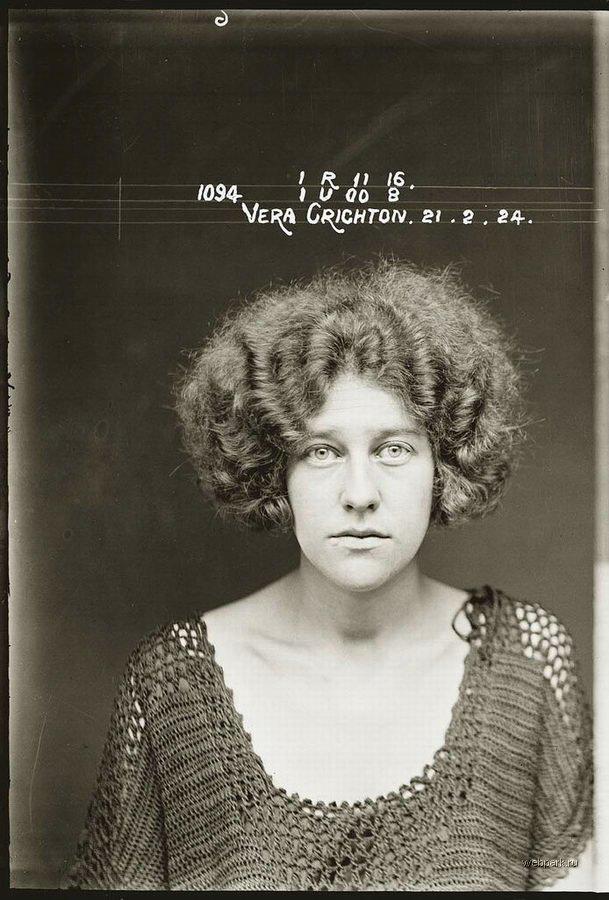 Faith - a thief on trust, crook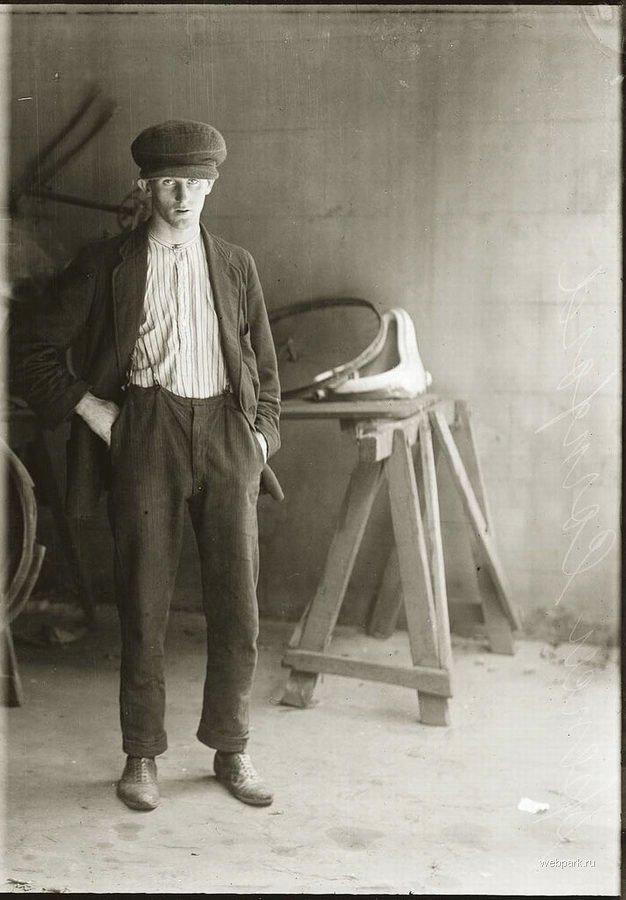 Straight young Stallone. Rocky Balboa pancake. shoplifter.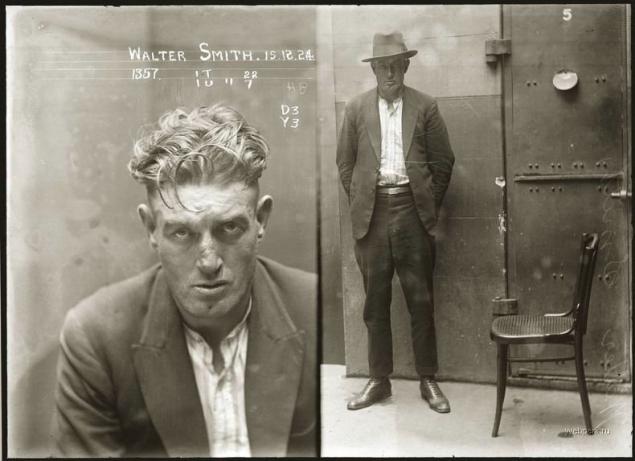 Walter Smith - street robberies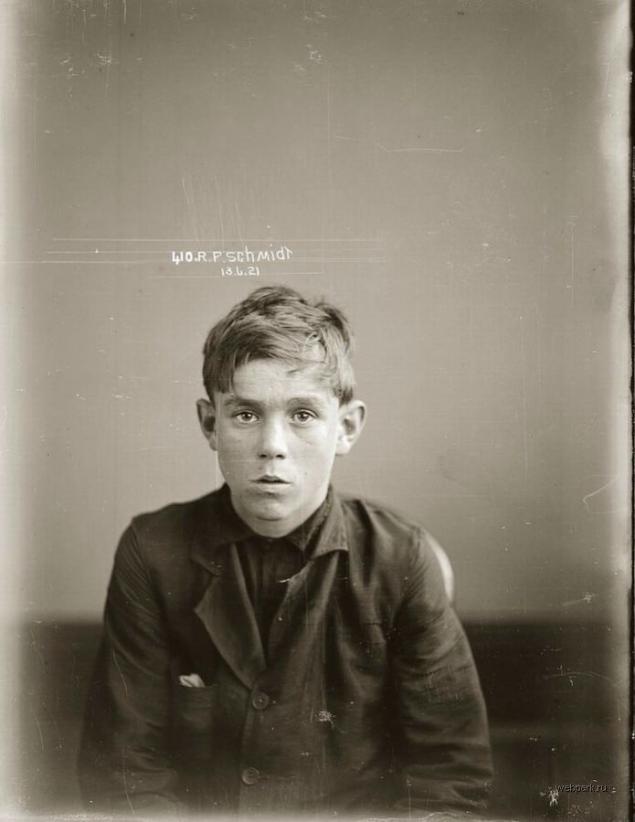 boy mischief ((((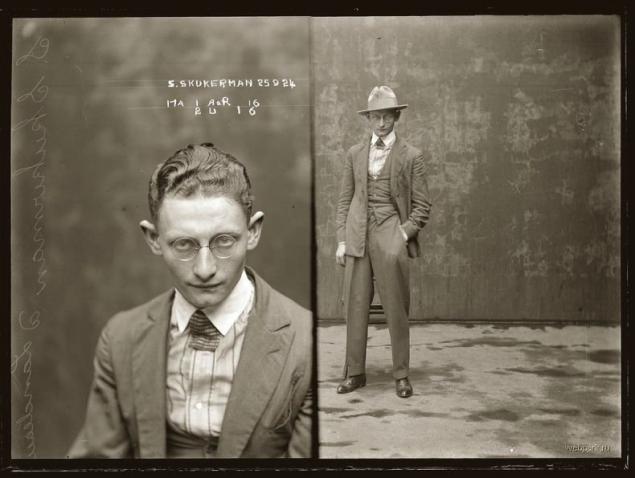 Comrade Skukerman - scams and fraud ports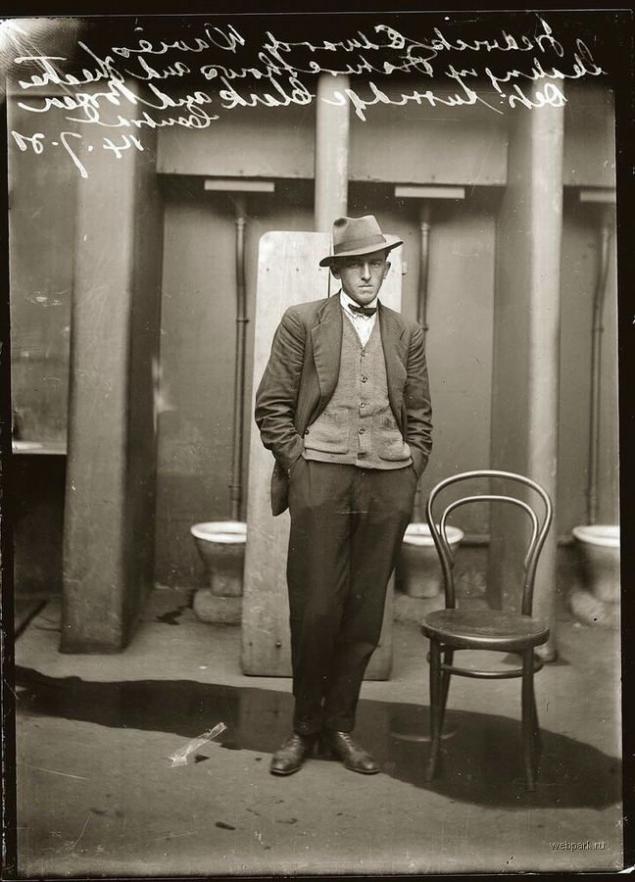 Gentleman of fortune, or a thug, roughly speaking.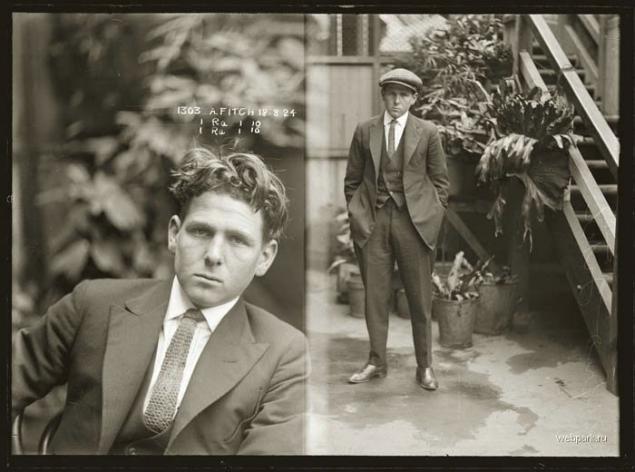 Theft of motor vehicles. Once again - Theft of motor vehicles. Probably not an easy task in those days - maybe it's his restless spirit in Moscow Bentley steals?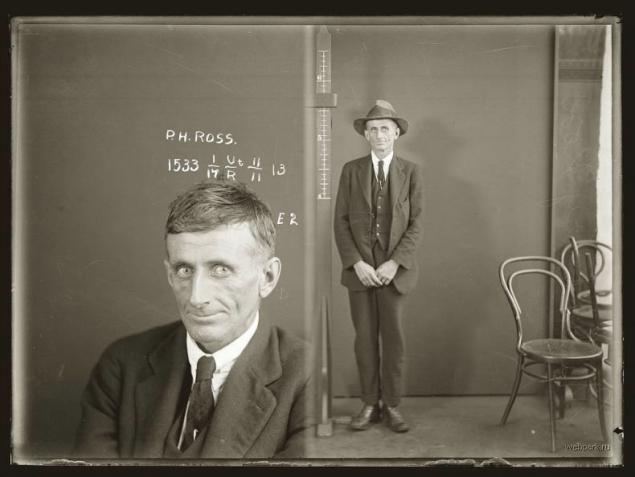 understand such a handsome grandfather. Also something there not uchudil.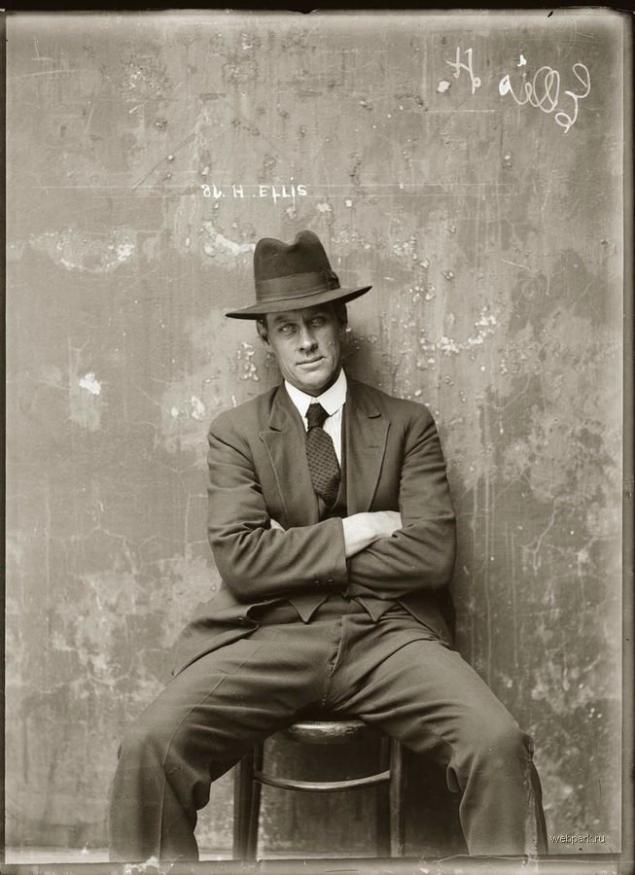 Ellis - credibility in the gang. the caption for the photo said: "accomplices incited to commit crimes, controlled spoils."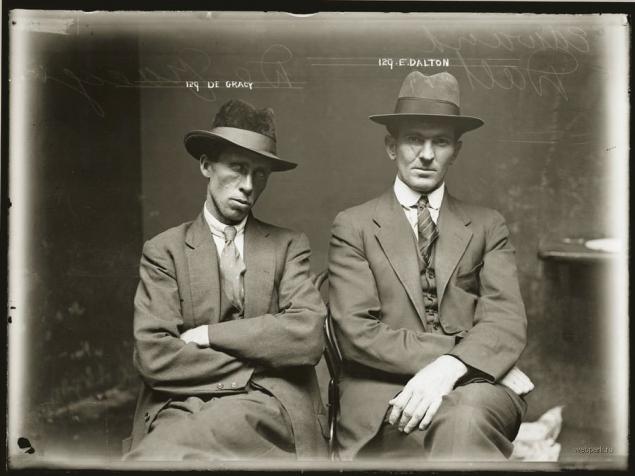 gentlemen of fortune. good, eh?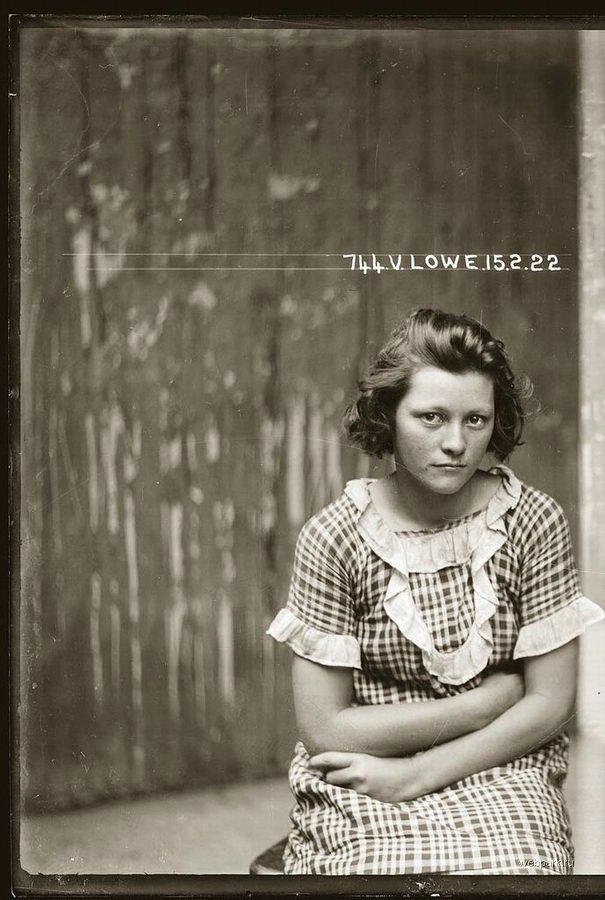 Thief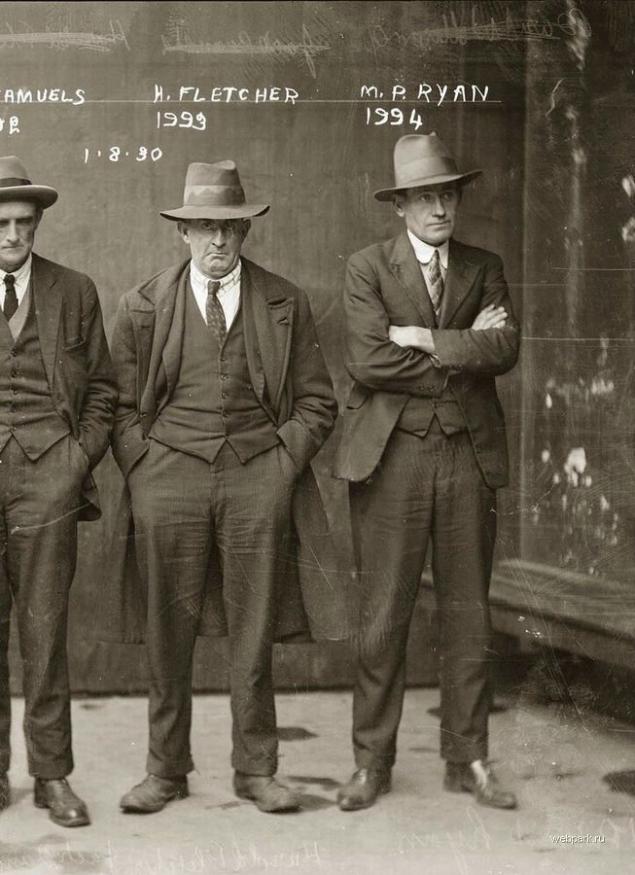 three gentlemen of fortune. Medium Silver.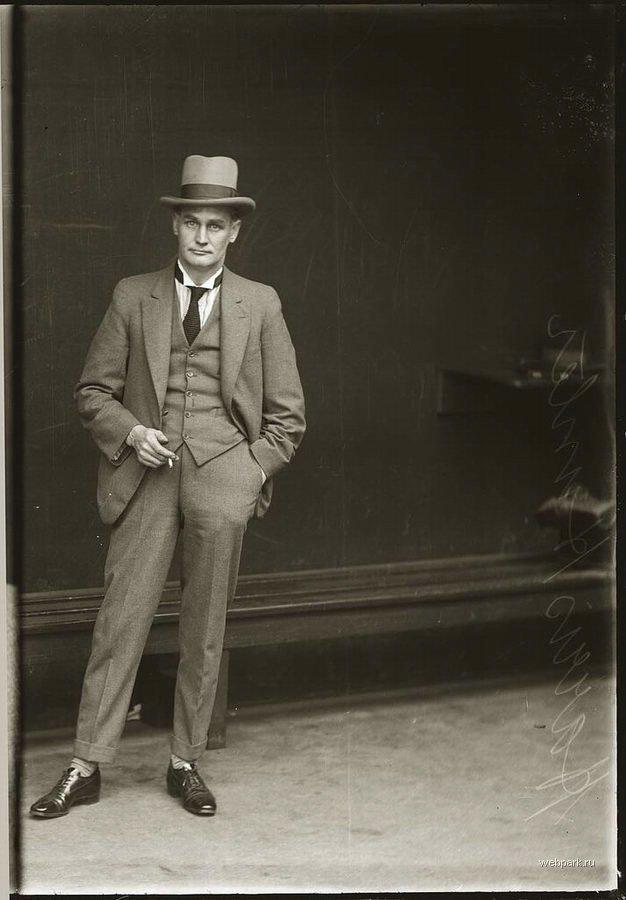 gentleman of fortune. sadly, bro, I know ...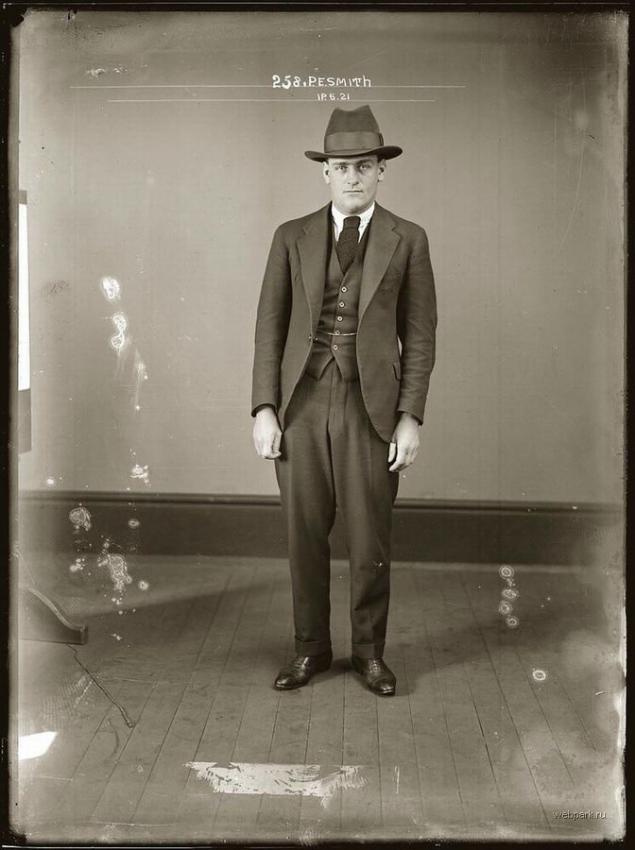 Gentleman of fortune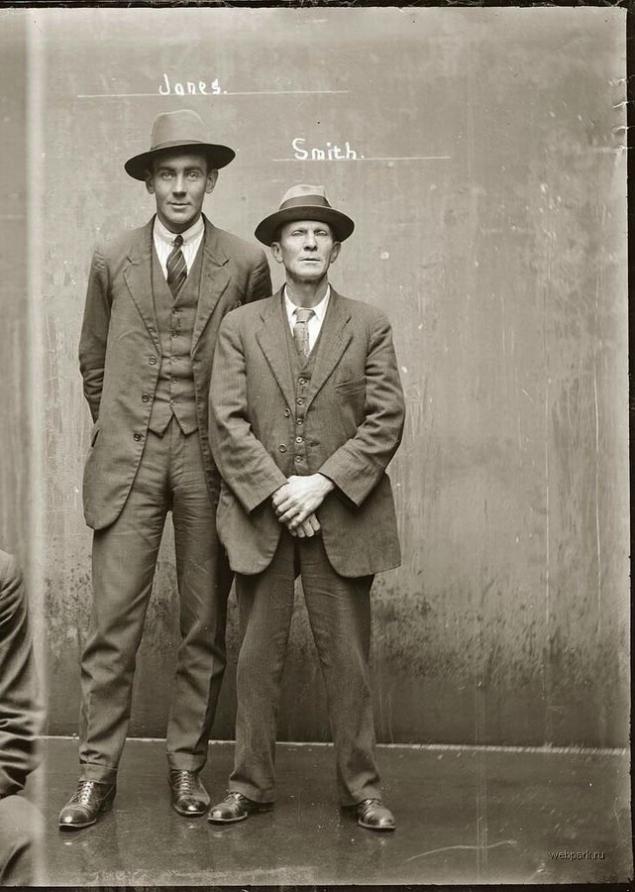 gentlemen of fortune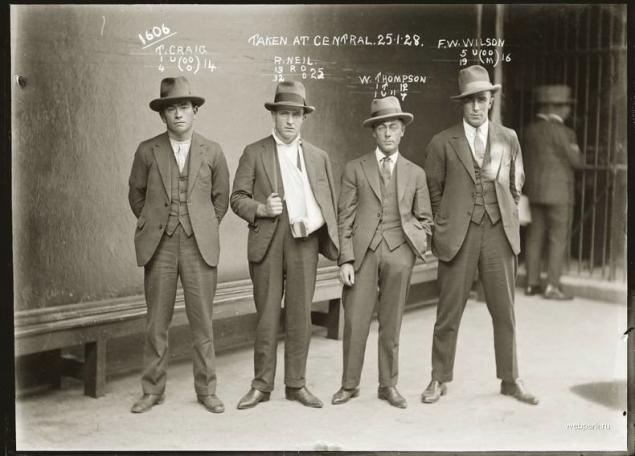 gentlemen of fortune. raids on shops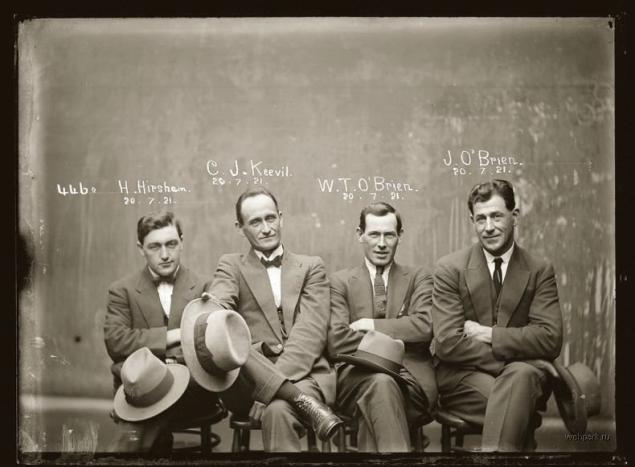 even gentlemen of fortune. Robberies, robberies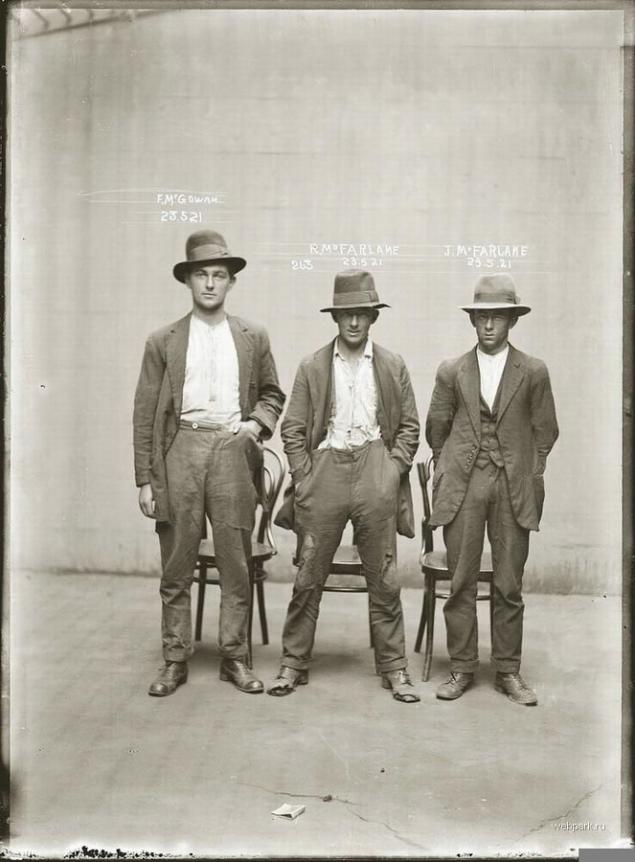 gang - Ethnic OPG - hot Scottish guys. Judging by the clothes, especially not time to turn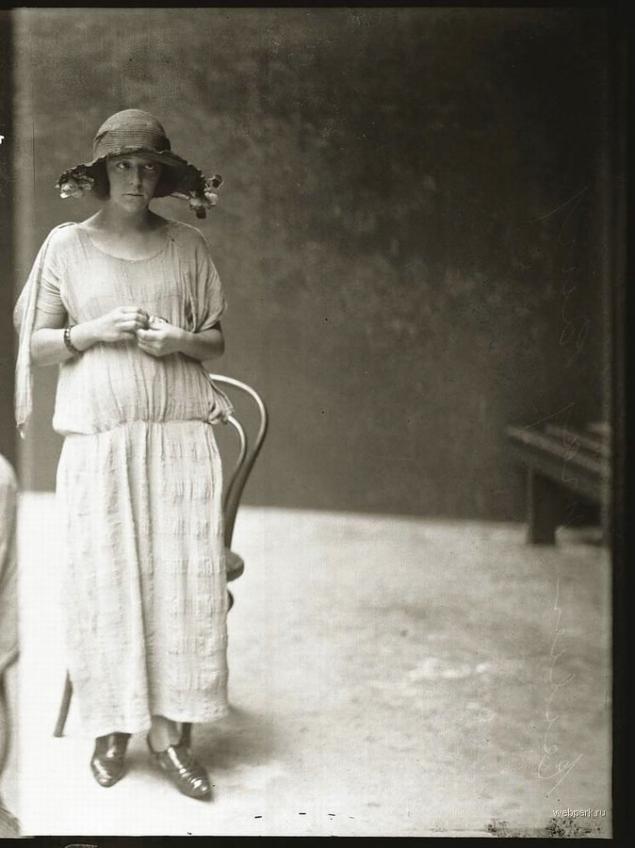 thief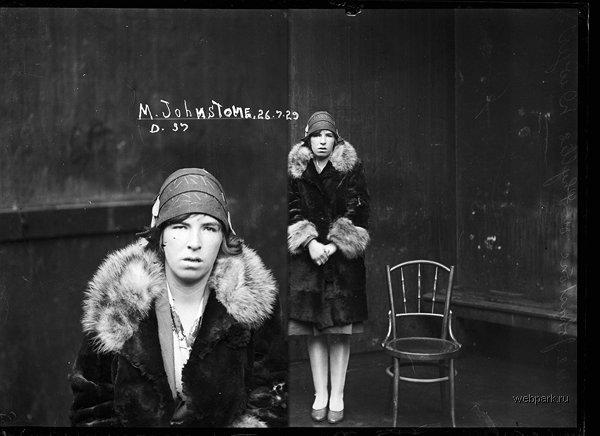 similarly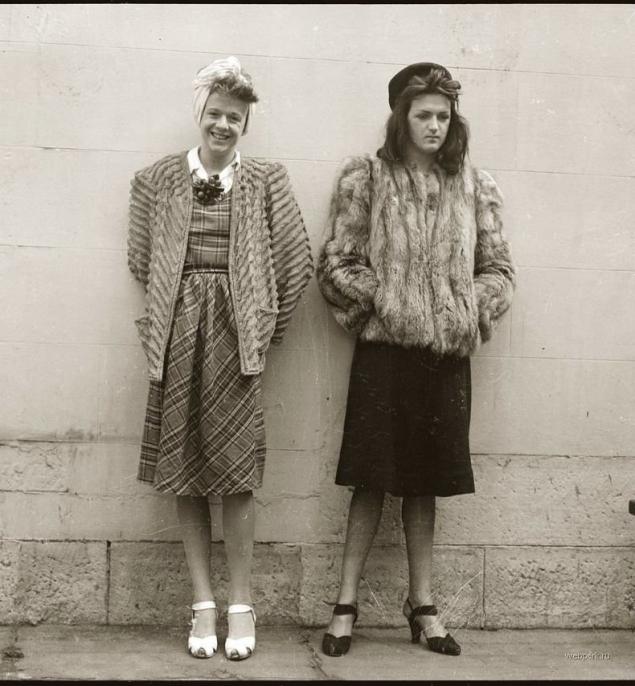 "Ah, rings and bracelets, dresses and jackets unless there I'm not buying?")))) 2 girls-thief - 18 and 19 years old.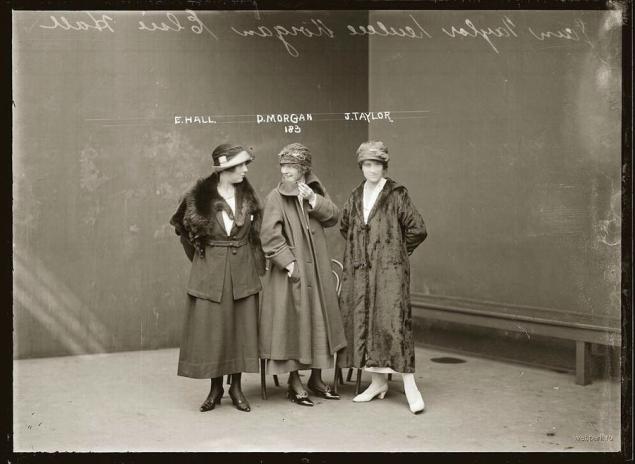 Maruja brought after raids on brothels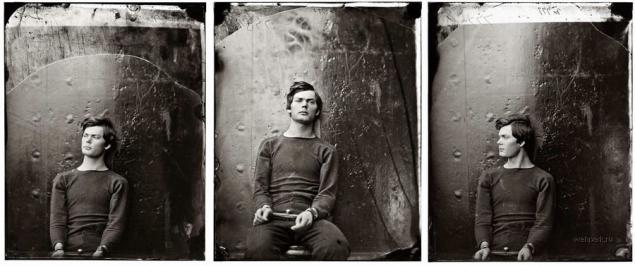 But this is a whole other level, and sfotkatsya much earlier
April 1865. This Lewis Powell, a patriot Confederation accomplice in the murder of Lincoln, three months before his execution by hanging. Note the manacles.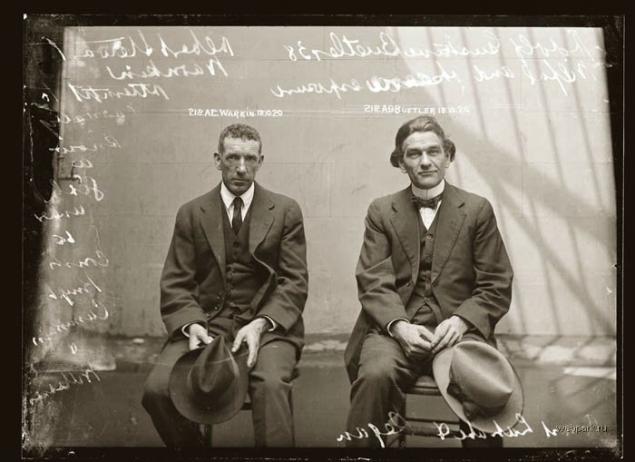 Attempted rape of a minor (8 year old girl)
via nskalpel
-