Many who love floral patterns, but few people know that the floral motifs can be quite different. The absolute favorite of last season - classic English rose this spring gave way to a place completely different bouquet. I propose to delve into the trendy othe 2014 and explore the most fashionable spring flowers, as well as what and how to combine them to wear in everyday life.
1. Graceful Japanese ikebana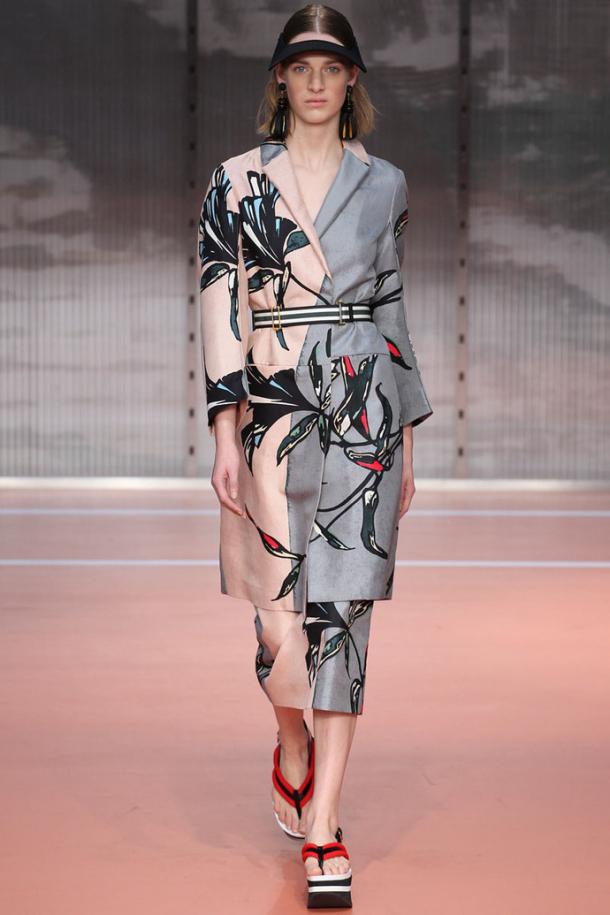 This year, many skirts, dresses and jackets decorated with rigorous, well adjusted oriental patterns. The art of ikebana, Japanese and graceful bouquets from unknown lands, we have become a major inspiration in the season spring-summer 2014 for L'Wrenn Scott, Marni, Sonia Rykiel and other fashion houses. Minimalism and refinement of these floral prints come in handy in everyday clothes.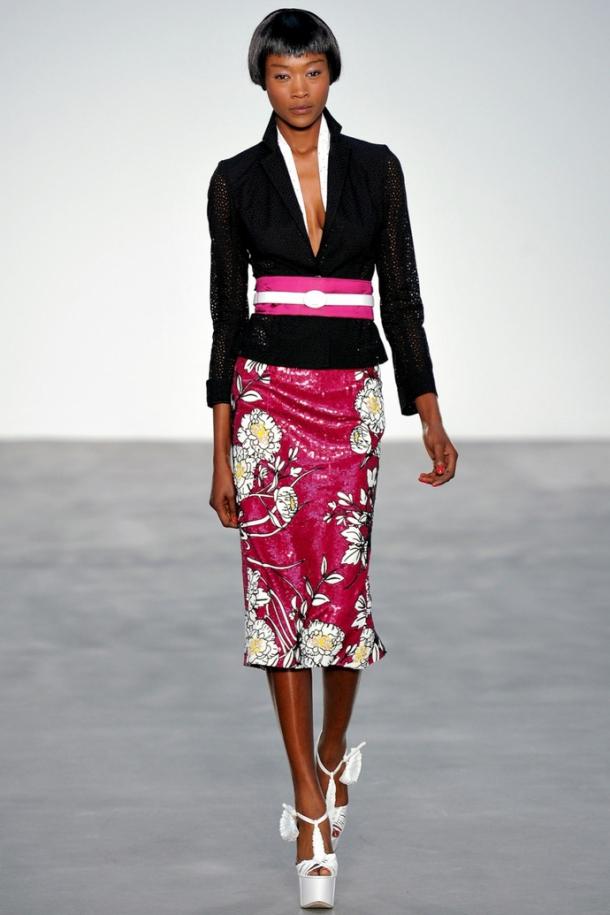 Along with sophisticated Japanese colors are perfectly combined with colorful accessories, footwear noticeable, spectacular hats. You can go in a different way and to create a discreet, strong and feminine monoluk in several color shades.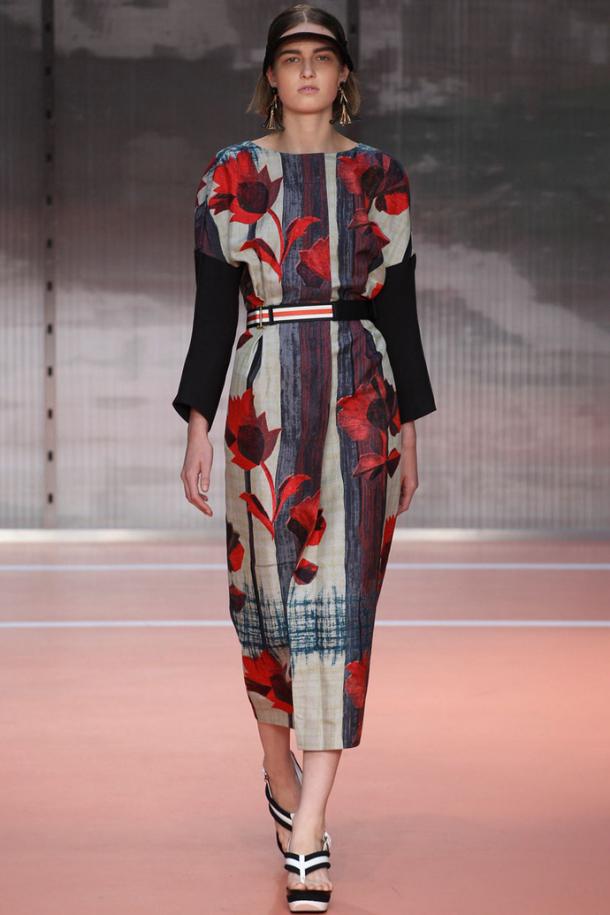 2. Neon Rose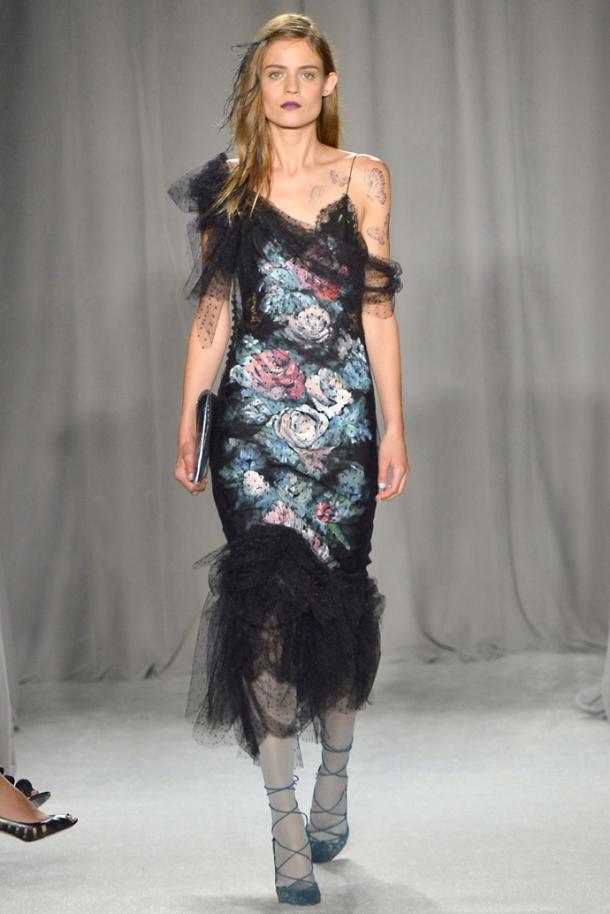 It is clear that permanently forget about the royal flower designers and could not. In addition to the wide popularity rose in jewelry and accessories, it can be seen on the catwalk spectacular costumes. Eye-catching neon print more appropriate for evening dresses, lush skirts and other outfits are not for every day. Such bright and original design requires a complete restraint of accompanying accessories and shoes, or a catchy details in tone.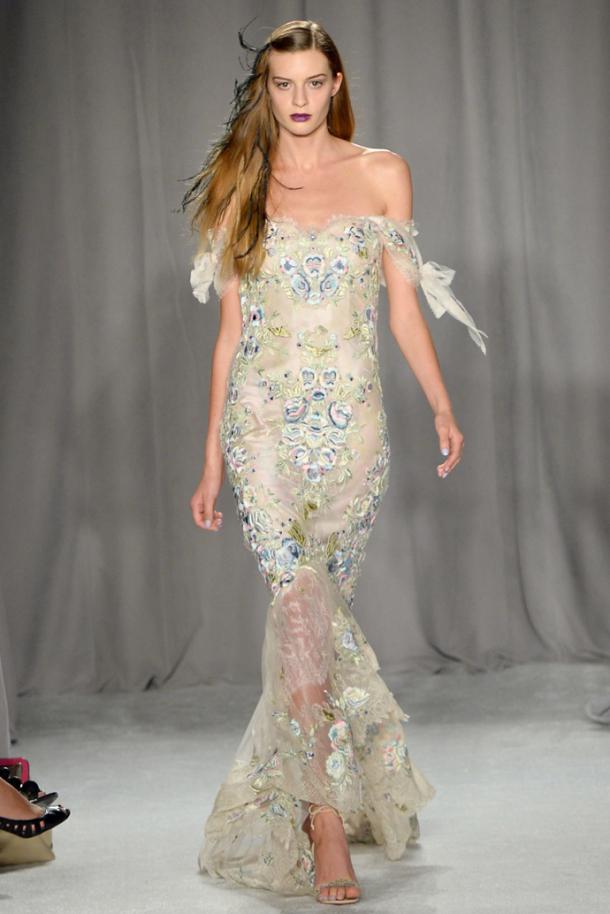 The new collections familiar classic Rose gained a very different character: this spring they deliberately large and bright. Collections John Rocha, Christian Dior, Carven, Marchesa and Vivienne Westwood this spring decorated with a wide variety of bouquets of roses, rich blue, azure, sky blue, pale green, cream, pastel and sunny yellow tones.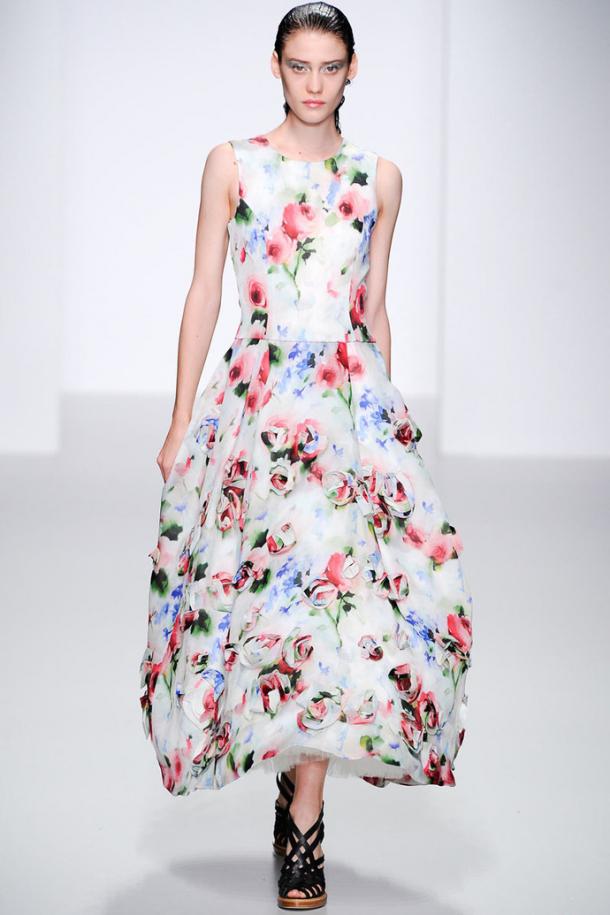 3. The simplicity and elegance of wildflowers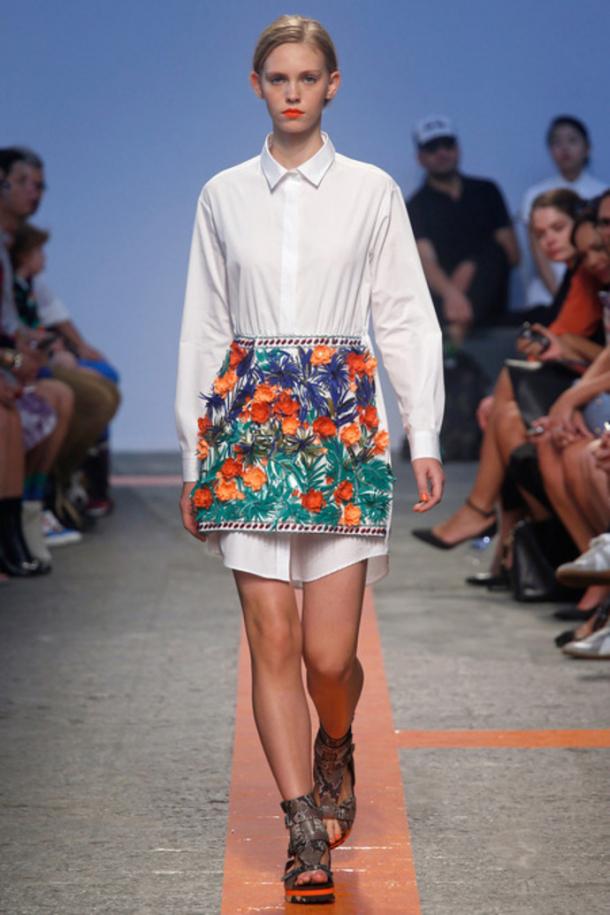 MSGM, John Rocha and Giambattista Valli presented this spring delicate bouquet of light wildflowers: cornflowers, daisies, clover. This unpretentious pattern quickly caught on with other trends of spring 2014. Gentle and air wildflowers can be found in semi-transparent dresses, hats, coupled with pastel and cage.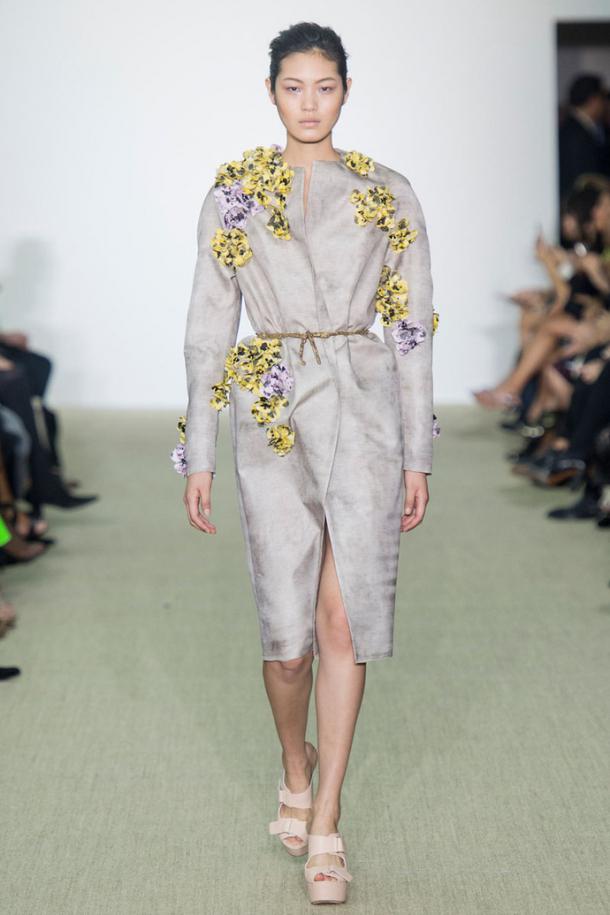 Bright and quiet, small and noticeable - any field bouquets will be very harmonious look in your image. A striking accent can become himself pattern (especially trendy floral print volume) and a small parts, accessories, shoes and make-up (eg brighter tone of lipstick).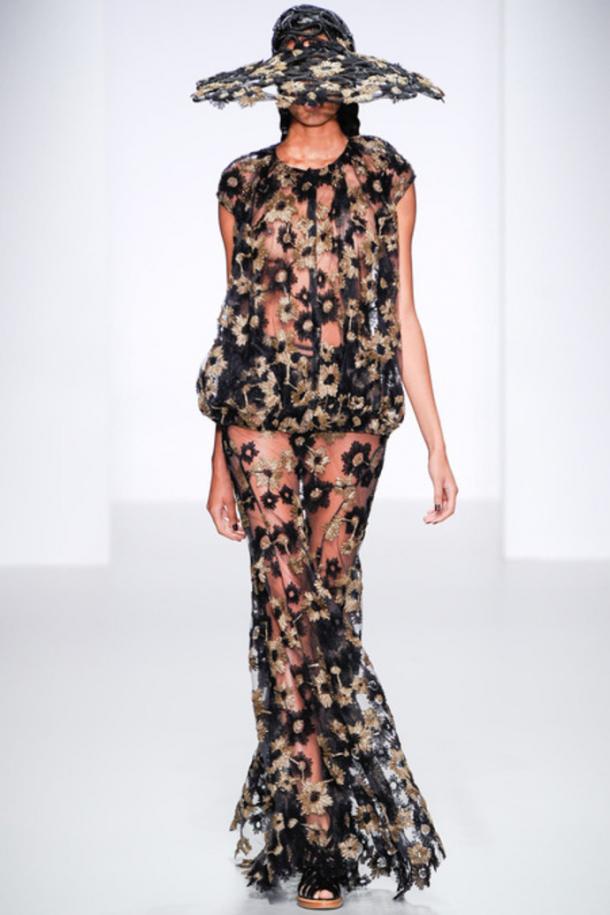 4. Flowers and latest technology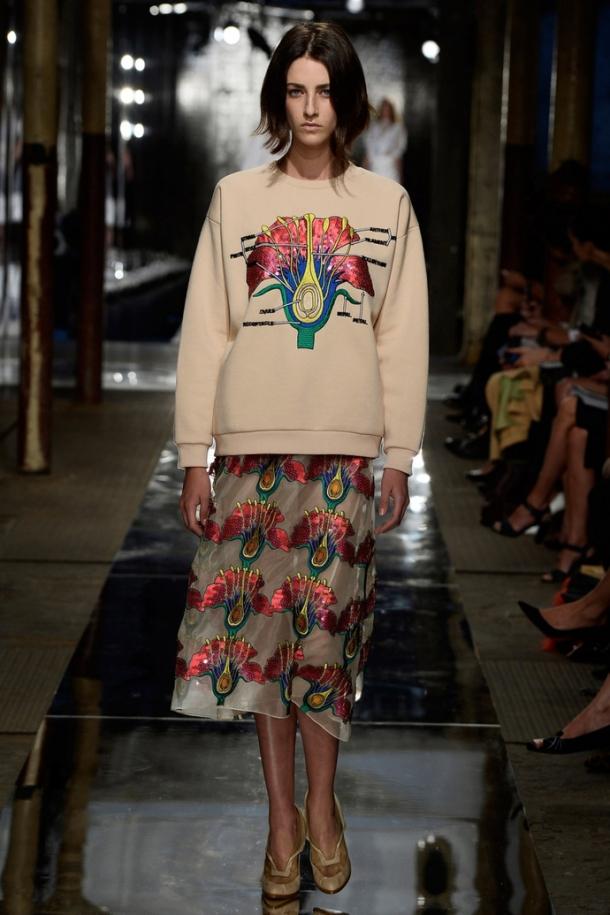 In this season's floral pattern harmoniously combine a love of nature and the latest technologies. Digital floral patterns may be the most striking discovery in your wardrobe this spring. For example bright and memorable collections from Christopher Kane and Mary Katrantzou, you can easily see that the floral pattern can look completely different.
Under the influence of computer technologies such familiar flowers acquire a very different character from the strict formal and practical to elegant, feminine and very elegant. Schematic buds, unexpected shades, effects or embroidered grid pattern - a good proof.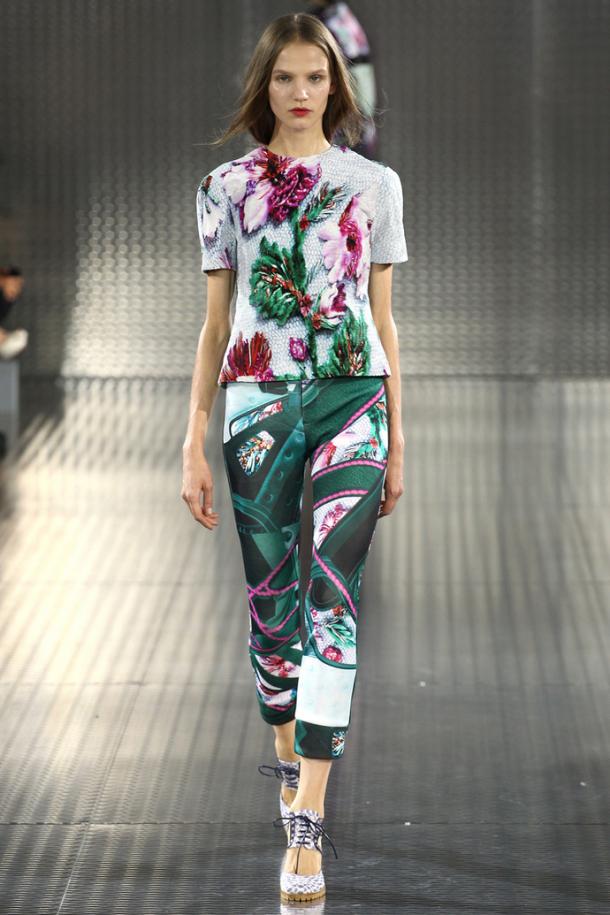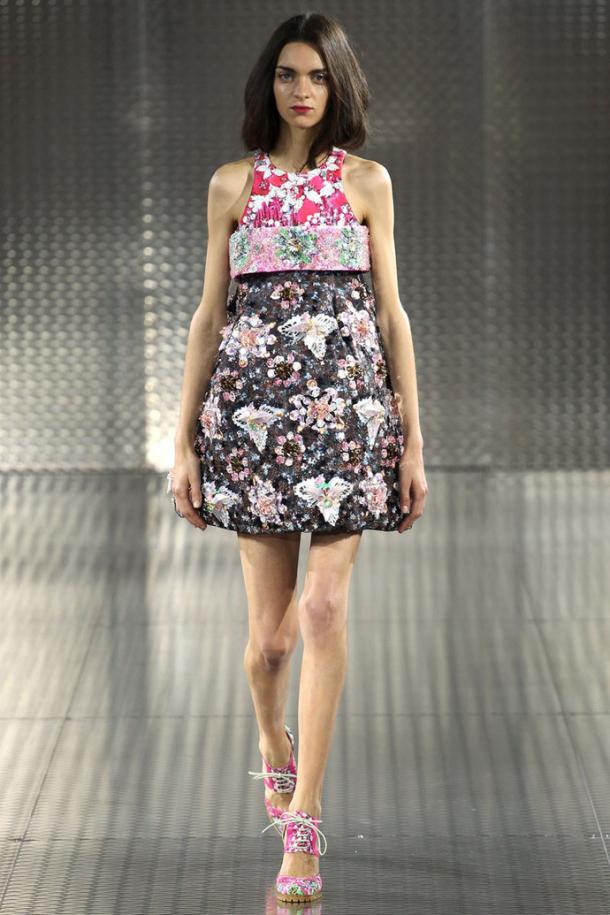 5. Hot Tropics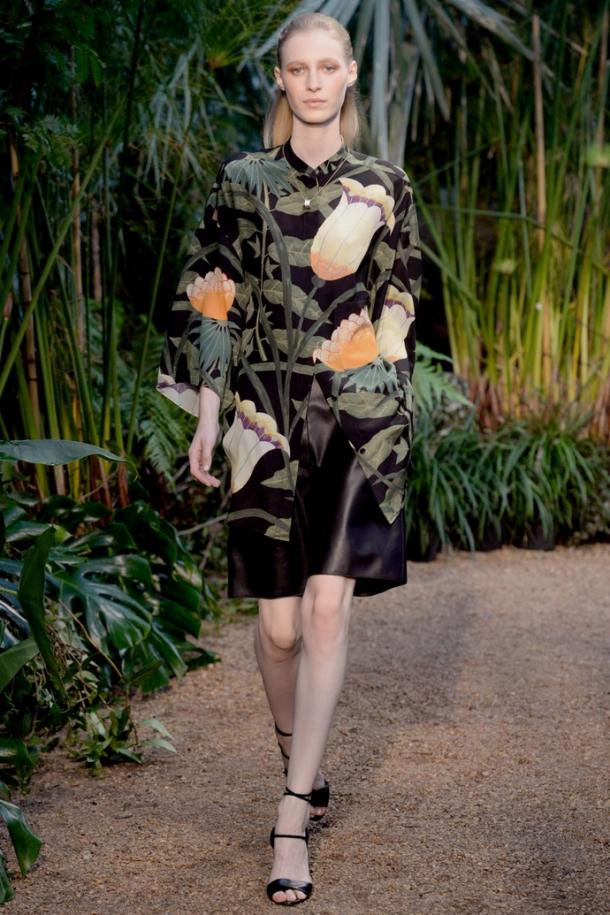 The colorful, colorful exotic flowers have determined the nature of spring collections by Hermes, Gucci and Mother of Pearl. Some designers have taken as a basis for well-known paintings: eg the creative director of the first fashion house inspired by the works of artist Henri Rousseau, while others reminisced about the hot islands, palm trees, the vast ocean and the white sand. What came of it? See for yourself.