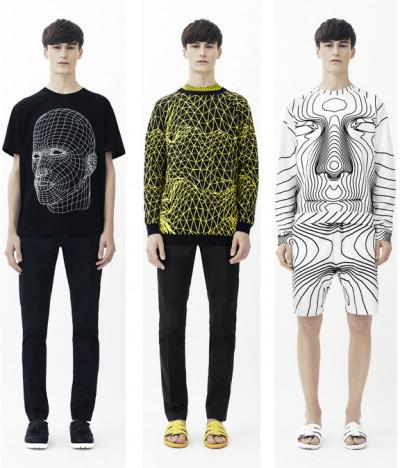 In the world's fashion capitals ended shows men's collections for spring / summer 2014. Let's take a look at the most striking and creative collections, and make a list of the main trends in men's fashion next season.
1. Slacks. Apparently fed up with the image of designers always bad kid in tight pants skinny, which few seasons did not descend from the podium, so this season, compensating for, please love and favor slacks with a light and free brim. Want to be a trend, designers are advised to stock up Topman pants balls in store. But in the colors there are no restrictions - choose your perfect match, which will be combined with your wardrobe.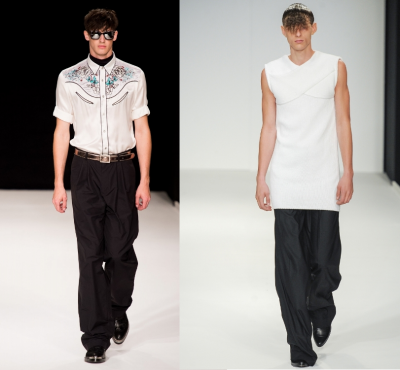 Baggy trousers - a trend for spring / summer 2014
2. More graphics. Despite the fact that the graphic print was at the peak of popularity in the current season, designers are advised not to rush to say goodbye to lyubimіmi things and leave them until the next season. The starting point tartan designer Christopher Kane, like many other designers, 3D-graphics became the 70s and 80s.
The mod will be 3D graphics
3. Blue does not happen much. Confirmation of this - the new men's collection designer line of Dior Homme, Kris Van Assche. The collection has a lot of monotone ensembles, where at the forefront difference textures of fabrics, accentuate color depth.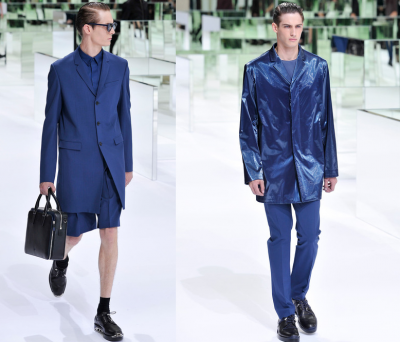 Blue - the main color of the season spring / summer 2014
4. The complexity and multi-layered silhouette. One of the most controversial collections of the season was a collection of Givenchy. Complex, ambiguous and blatantly which stands out the usual men's collections, it has left a significant imprint and soul "conscious" fans of avant-garde. The combination of prints, complex layering silhouette and an explosion of emotions - that sees the coming season Ricardo Tisci.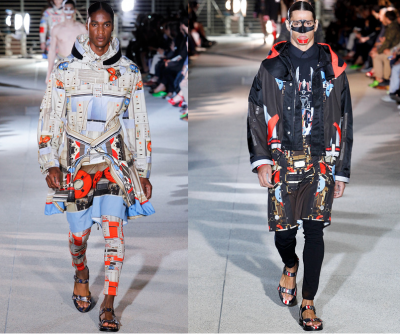 The complexity and multi-layered silhouette of Givenchy
5. Flower Therapy. Designers have decided to revive men's fashion in the spring / summer 2014 and offer to decorate everyday floral motifs. Prada, isvestny his love in the 50s to the graphic prints, which are called "palm leaves", presented flowers, reminiscent of a skilled tattoo artist. Supported his Dries Van Noten and Gucci.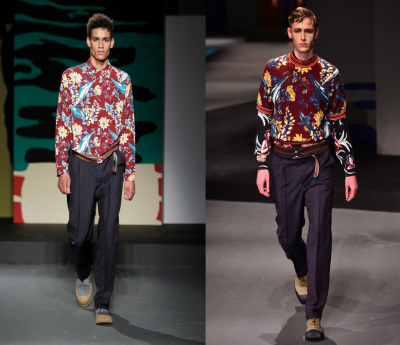 Floral print from Prada
In addition, another trend was the return circular rim style Lennon, the main focus - colored lenses. Do not submit its position and Wayfarer, which remain loyal fans Jonathan Saunders, Paul Smith, James Long, Dior Homme and Dries Van Noten.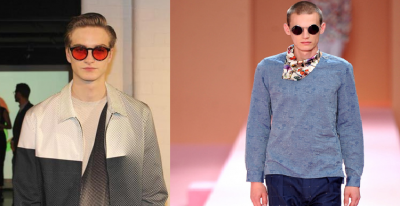 Round glasses with a display of Paul Smith