Fish Market, which will be discussed today, is located in the town of Trouville, in the north of France. Why are there only - dozens of varieties of shrimp, lobster, mussels, crabs and delicious of course mussels. Under the cut you will have to wait well, very tasty photo essay;) And like a small town, and the market is simply rynochek, but choice ...
Just for the freshest seafood is to call in the coastal towns, if you are traveling to Normandy!
By the way, this photo is very well seen the ratio of fish to non-fish in this "fish market")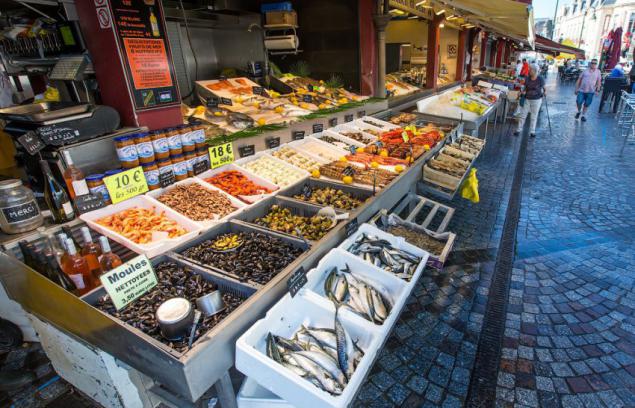 Shrimps. Their choice after the oysters, probably the biggest.
From small (which, incidentally, we sold larger royal) to quite huge, the size of a small lobster!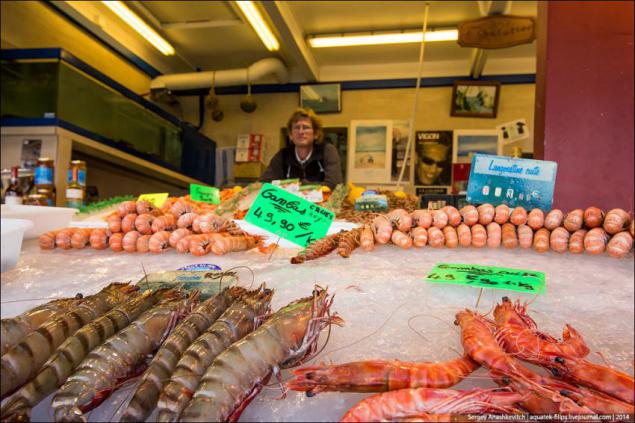 Cooked blue lobster, huge shrimp and crab coastal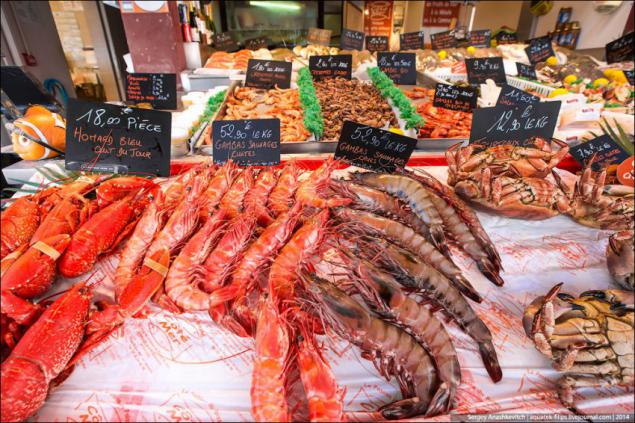 Local crab. The taste noticeably different from the Black Sea stone crab.
Incidentally, I note that the restaurant is not the French eat only meat from massive claws, but the contents of the body under the shell ...
I do not know, do not know ...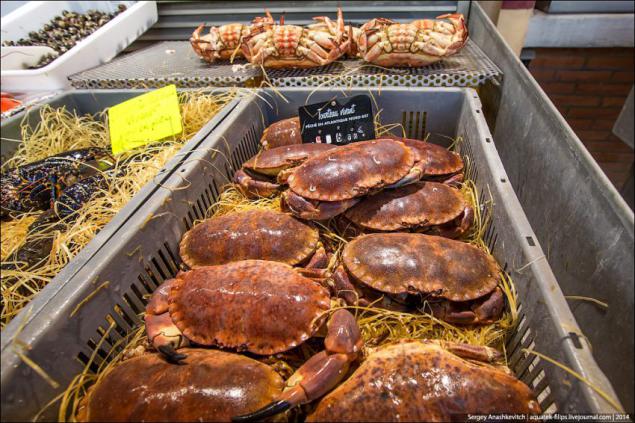 And here's a fresh lobster or blue, as they are called, lobsters.
Prices are quite democratic - 15-20 euros apiece (even the Greek islands fishermen selling their more expensive)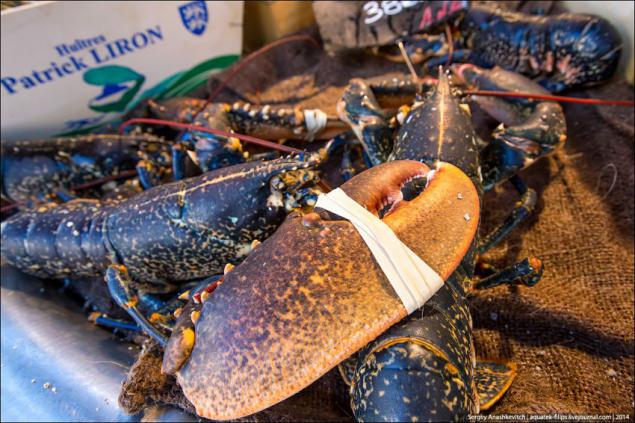 Again shrimp. Larger than lemons.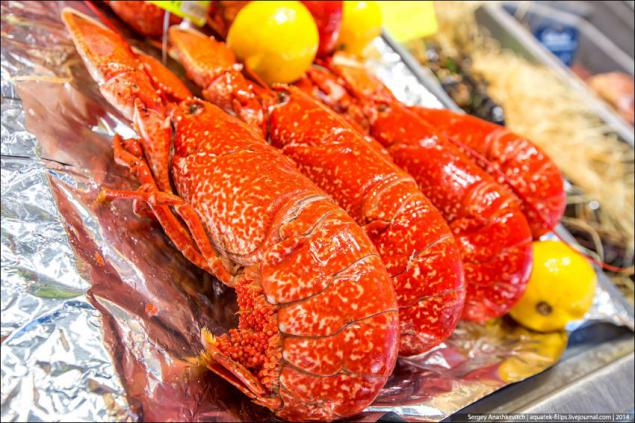 Lobsters also right there with her ever dropped out eyes and huge mustache stiff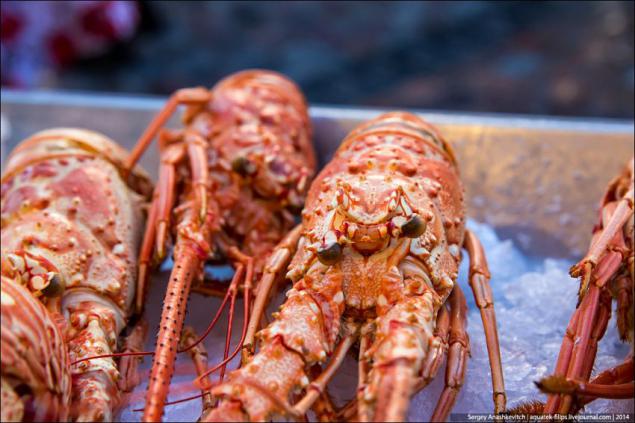 Shrimp Paradise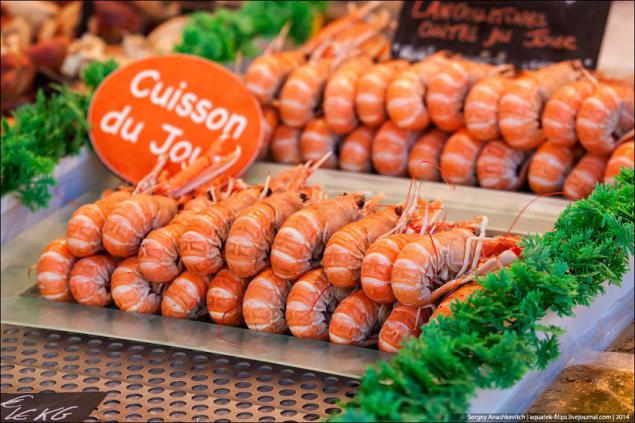 Yet, in the most prominent place of honor, and an oyster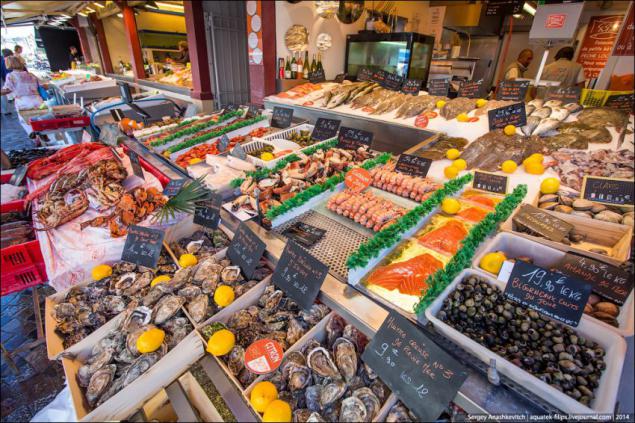 Oyster farms in the area just a huge amount, so that the markets of the neighboring towns in the literal sense inundated with this good.
Prices for Europe are very, very attractive - on 6, 5 euros for a dozen oysters 4 caliber ...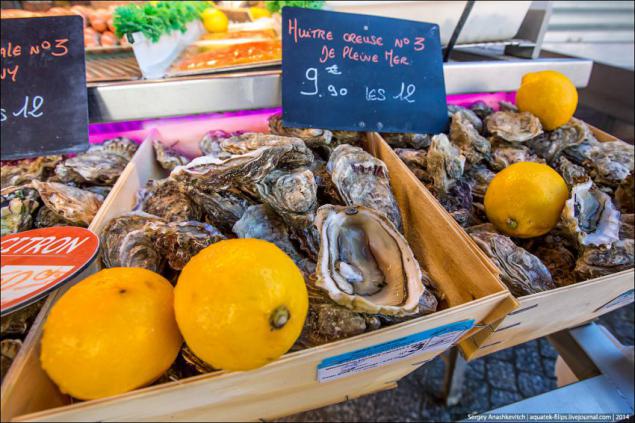 16 euros for the caliber of №2 and 22 euros per №1.
Personally, my favorite is the second number.
Well, apart from the caliber, oysters also differ by type - Fin de Claire Bellon, special, Brittany, Black Noir, etc.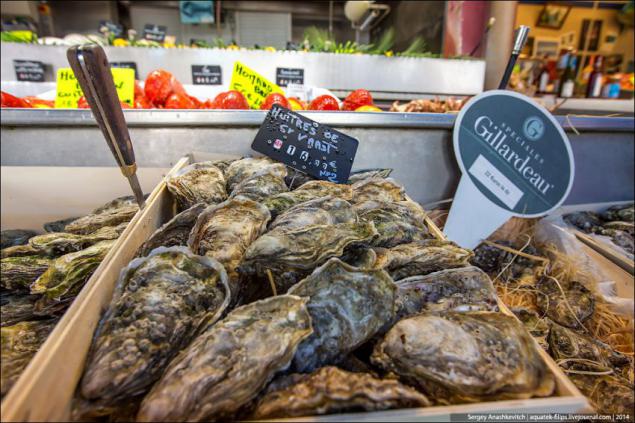 But a real culinary discovery for me became snails.
Welded, incredibly delicious ... and no less effective than oysters)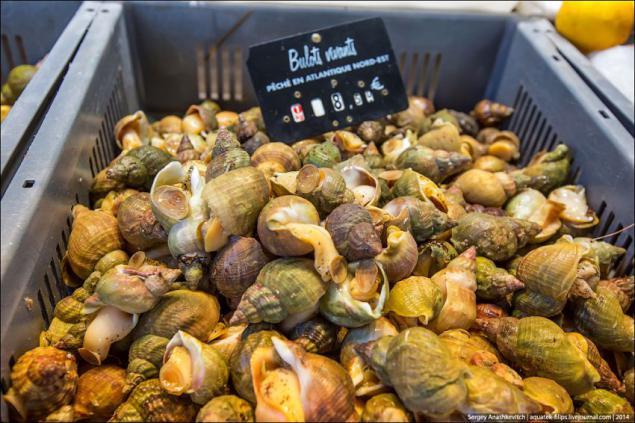 There are, of course, and a little fish ...
And not just from the movie Nemo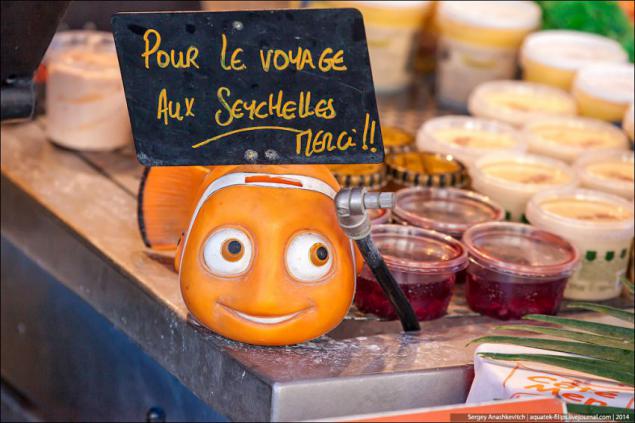 Sad sight aimed at the buyer 'me, buy me ... »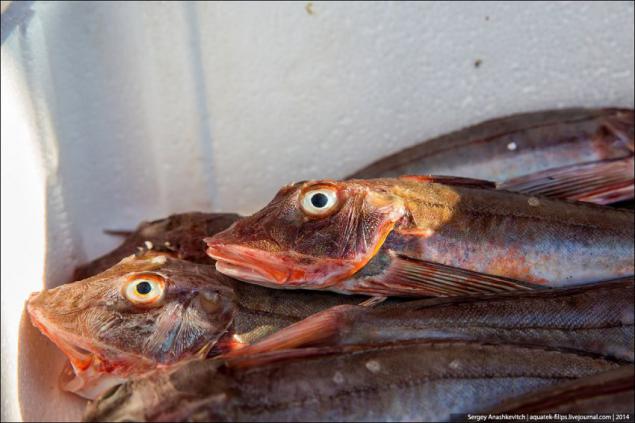 What particularly like fish markets - are these calculations. Wherever the market was, sellers are always very creative in his shop window ...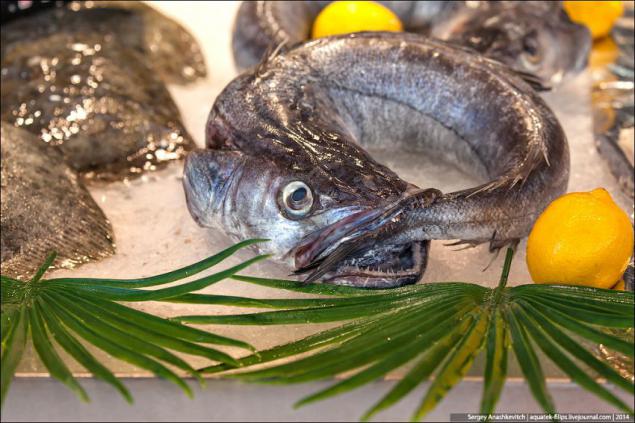 Very surprised by these banks. It would seem, and canned. But no. This soup.
It is drunk often directly from the banks, according to vendors.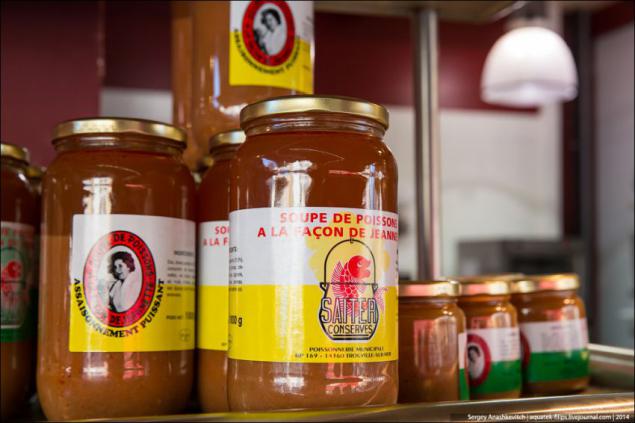 The Lord of the seafood.
There is no particular compulsion sellers, such as the fish market in Istanbul, but still they are willing to tenaciously "communicate" with the buyer.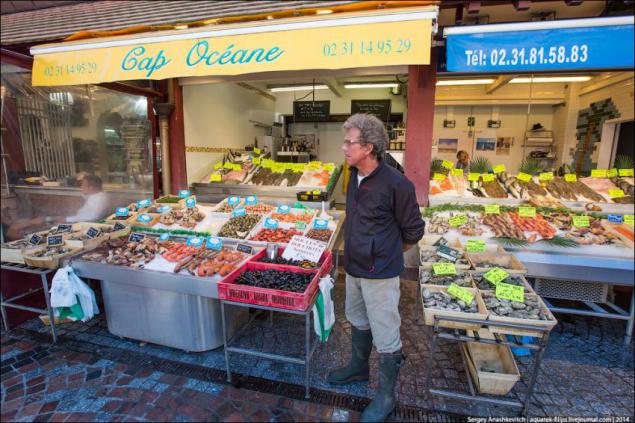 Almost certainly come out from behind the counter, talk, talk about the product and help you to choose the most beautiful and delicious items.
Very nice and friendly!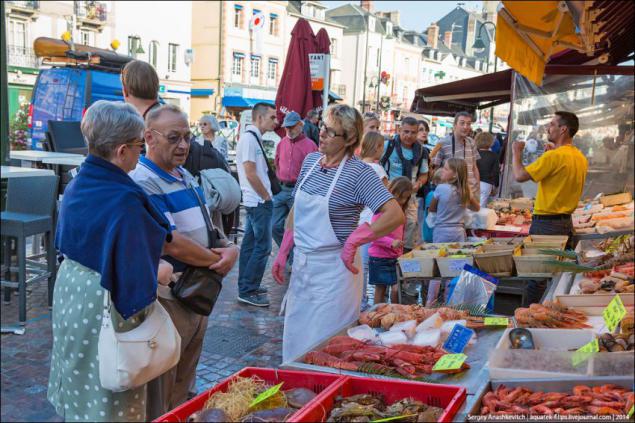 . How to buy is not a couple of lobster or crab?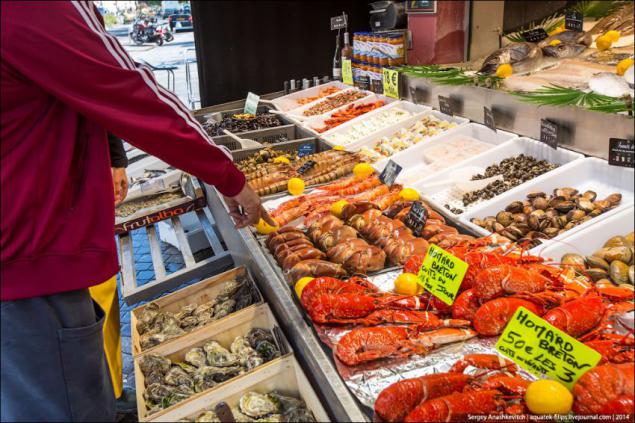 By the way, sellers are very picturesque.
This fellow Paganel straight from the movie "Children of Captain Grant»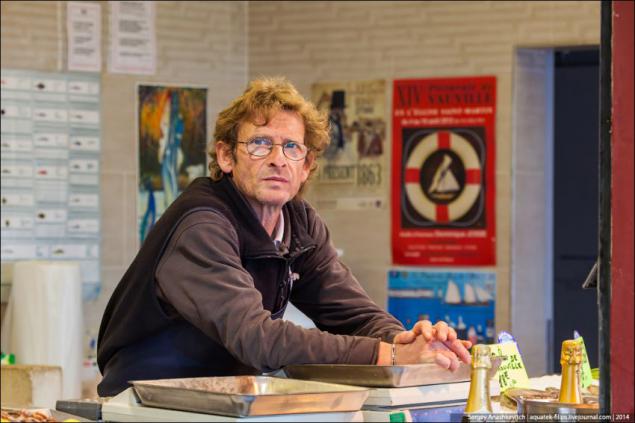 it had come to buy, and some fun.
In general, no one will say a word. Just smile)
Well, traditionally Normandy - bought seafood or you can try to use for other purposes on the spot.
Here are special tables with high chairs, fixed boxes for shells and seashells - sit down, eat shrimp or oysters ...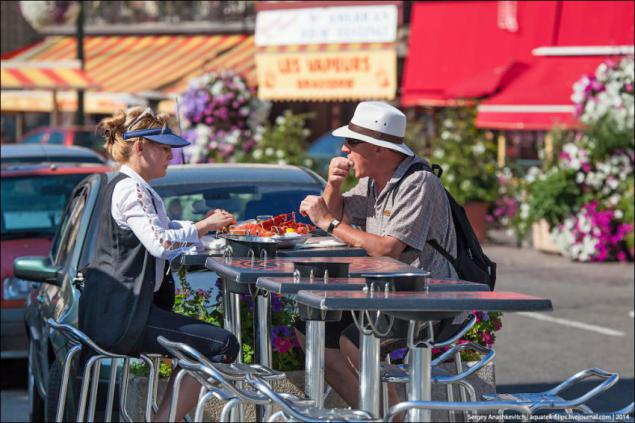 And some tables and do not need. I bought a pound of snails and then, at the crosswalk, backed primarily go on about their business ...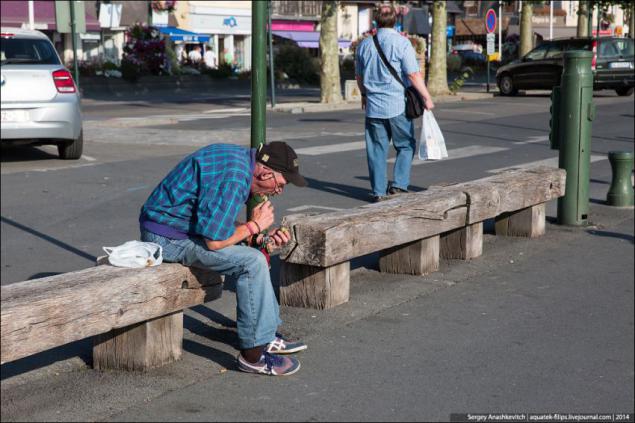 Source: aquatek-filips.livejournal.com