I would like to talk today about one of the most bright stars of the Soviet cinema, to realize more than 70 vivid images - Natalia Fateev. Now she is unfortunately rarely appear on the screen, but looking at it is impossible not to admire - it is actively involved in sports, yoga and lead a healthy lifestyle. In this article you will learn a lot from the life of the famous actress.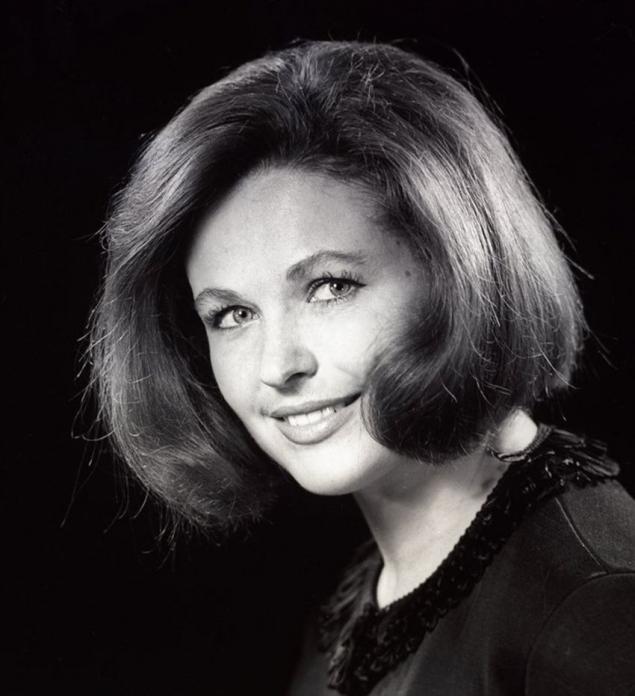 Natalia Fateev born on December 23, 1934 in Kharkov. Her mother, Yekaterina, worked in light industry - the director of couture. Father - Nikolai Dem'yanovich was military. Although the family Fateeva nobody ever professionally connected with the art was not, many relatives were men of artistic and musical. So the father of Natalia could easily pick any song on the piano, and his sisters sang in the church choir.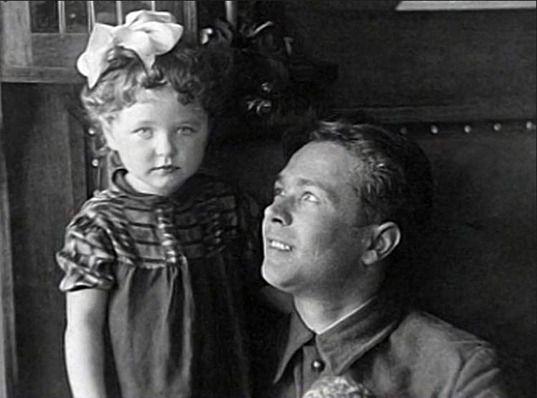 Natalia is also the nature of the hearing and was given, and the voice. From an early age she had dreamed about the career of the actress. The girl just does not get out of the opera house, revising and listened to more than once all the performances. Some arias she knew naizust.Roditeli not very welcome passion daughter scene, considering acting occupation of little use for life. They always remind her that the main thing - to learn well. However, with the study of special problems Natalia was not, but in the school drama club did not take it because of too tall.
Seeing her daughter propensity for music, my parents gave Natalia a music school. Father even traded two pairs of boots for her piano. But in the music school, according to the most Natalia, she was not lucky with the teachers ... But in sport young Fateeva achieved considerable success. Its easily adopted section of athletics at the stadium "Dynamo", and soon she became a champion of the city in the high jump, long and even the shot put. And yet, in the soul of the girl's capacity to diversify flickered only one dream - a scene.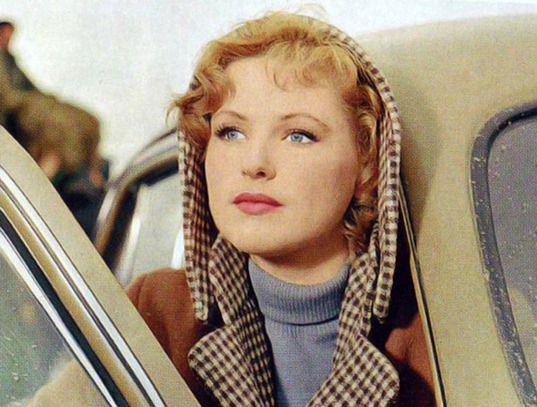 In 1952 Natalia Fateev against the wishes of parents and friends to dissuade decided to enter the Kharkov Theatre Institute. This she managed to first call: her one of all entrants in all exams were excellent grades. Initially, all of Natalia evolved remarkably. For excellent training she began to receive a scholarship. She was married to actor Leonid Tarabarinovym (1928-2008), a daughter, who after his parents divorced stayed with his father.
Soon Natalia Fateev, as one of the most beautiful and talented students, was invited to work as an announcer on local television. And then, as so often happens, there were envious that do not make it past successes aspiring actress. There was some unpleasant history, which resulted in Fateev expelled from the institute, and she, not to see or hear his enemies, went to Moscow to enter the Film Institute. It was around 1953.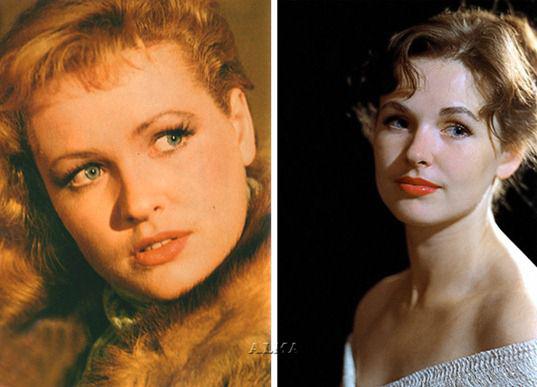 As might be expected, exams VGIK Natalia passed brilliantly and was credited first-year student in the workshop Gerasimov and T. Makarova. And it immediately enrolled in the 4th year, which has not happened in the history of the institute. 1956 brought Natalia Fateev luck. She made her debut at the Dovzhenko Film Studios, playing Tanya Olenin in the movie "There's a guy».
Then Natalia Fateev met novice director Vladimir Basov. In 1957, he invited her to a role in his film "The case of the mine eight." Soon they were married, and in 1959 was born a boy, who was named Vladimir. However, the marriage only lasted a few years.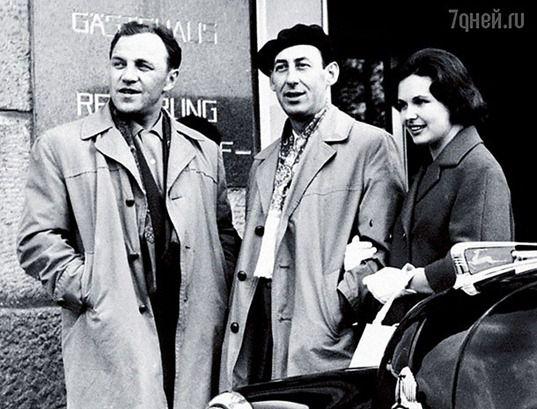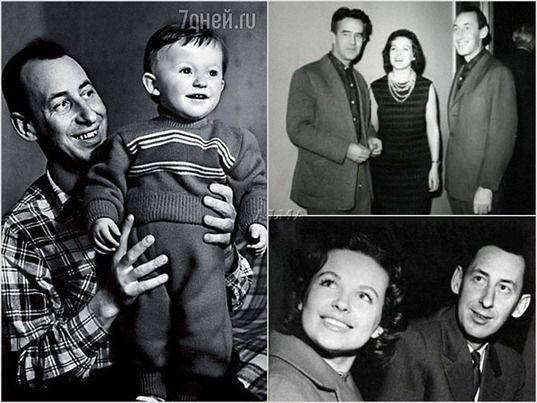 The actress recalls: "The man I loved. Thermos he wore to the shooting. I was fascinated by his obsession. When a man loves his job and is laid out, it is not jealous of the case ... But he ... He was jealous of me for my looks nervously reacted to the timid advances in film and theater. You will not believe, but he loved grim saying: "When you postareesh when you will finally be thirty years ...»
I am a long time did not dare to part with Basov, he tied my soul to her, but I was tormented in recent times, that I reluctantly went to this ... He's after the divorce has not calmed down, ran around the studio, strove to me no more shot ... And while his son had not seen for ten years, even though we lived in the same street ... »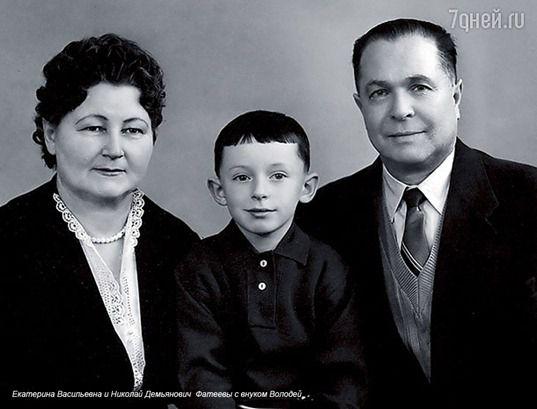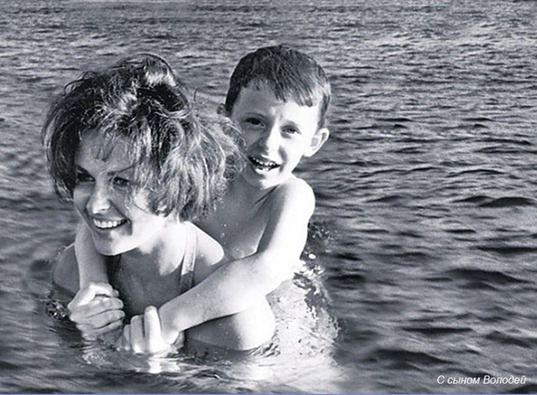 Congestion Natalia Fateev in movies and the need to educate his son led to the inability to work in the theater Yermolova, and in 1961, the actress is back in the studio theater actor, where he worked for many years. Meanwhile, the directors drew attention to the young actress, was showered with offers.
However, invited Fateev in traditional Soviet films, as they say - the repertoire, distinguished general average. Beauty and talent of Natalia Fateeva directors simply covered weakness drama. The actress is all very well understood, but was forced to withdraw, denying only in those cases where the material seemed to her unacceptable on ethical grounds.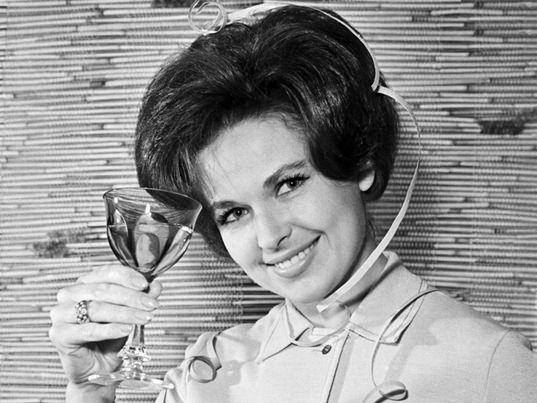 Meanwhile, the failure did not discourage Fateev. "In our profession, the main thing - wait!" - She repeated to herself and waited for a better role. And waited. In 1962, director Henry Hovhannisyan invited her to one of the main roles - Zoe - in the film "Three plus two". Duet of the two most beautiful actresses of Soviet cinema (and obe- Natasha) - Fateeva and Kustinskaya in this movie opposed trio charming men - G. Niles, E. Zharikov and A. Mironov. During the filming between Natalia and Andrei Mironov Fateeva flared novel.
The actress confessed: "With Andrey we became good friends. He was just a good friend, had a long and warm relationship, after a hard break with Basov he really warmed my soul. Here Andrew, though did not have time this wealth of experience peace - with him was very good, it is a real intellectual, beautiful son of his parents, I am grateful to him for many things ... »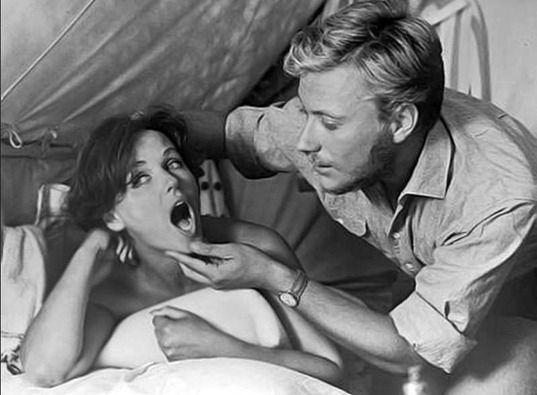 And that's what my mother told Andrew, actress Maria Mironova, "When they parted, he suffered. Epistolary genre has almost disappeared these days - and Andrew also basically called me. But sometimes wrote. Almost all of his letters refer to the period of love and parting with Natasha. He wrote about his feelings for her. And yet ... I still am to this woman with great tenderness ... »
After the film all his characters have become instantly popular. Especially liked by the audience two beauties, two Natasha - Fateeva and Kustinskaya. They all thought that girlfriend in the film, they are friends in real life. In fact, while they maintained a friendly relationship, but it lasted long. The reason was the man ...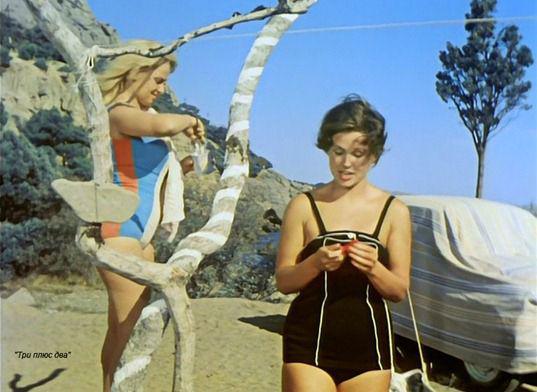 Natalia Fateev never lacked attention from men. In the mid-60s, when her movies coming out one after another, it was particularly popular. In her own words: "Sometimes, the festival dance with the deputy minister, and he whispers in my ear," I'll do everything, everything, everything buy, nothing need not be ... "And I pretend deaf ..." Denying many fans, Natalia suddenly fascinated by itself. Her choice was the cosmonaut, 30-year-old Boris Yegorov.
In October 1964, he flew into space aboard the "Voskhod" and received a title of Hero of the Soviet Union. With Egorov Fateeva met by chance at a party with a friend. Beautiful, smart, a true hero of the time, he immediately turned the head Natalia. What Egorov was already married, did not become an obstacle for her. Soon Boris divorced and married Fateeva. And in 1969 they had a daughter who was named Natasha.
This marriage was as fragile as the previous ones. The couple were completely different people, strangers to each other. Fateeva recalls: "... Different aspirations we had, even books in different ways we had read. His favorite topic of conversation was - machines and horse power, the clock could talk about it ... »
First crack marriage made in 1969, when Fateeva went to Romania to shoot the movie musical "Song of the Sea." In it, she starred in the title role, along with the popular Romanian singer Dan Spataru. Captivated by the beauty of the Soviet actress, singer, which has always been considered a Don Juan, decided for her priudarit. According to the most Natalia Fateev, "Spataru - a brilliant actor, it is a unique person, there is just the most interesting things left behind the scenes ...»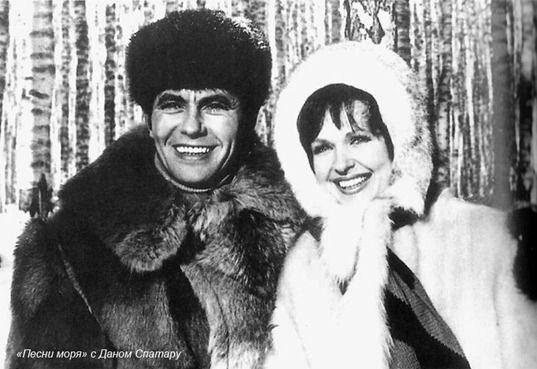 Of course, there were "well-wishers" who reported all Yegorov. The relationship grew colder. As to resurrect old feelings, Fateeva decided at the next New Year's celebration invite Natalia Kustinskaya with her husband Oleg. She felt that the two couples will be fun for the holiday table.
She did not know how it will end. Then Boris Yegorov first drew attention to Natalia Kustinskaya, but it did not show it. Six months later, he confessed his love for her. Their second half were then away. Having broken with their families, and Kustinskaya Egorov began life together, living together for two decades ...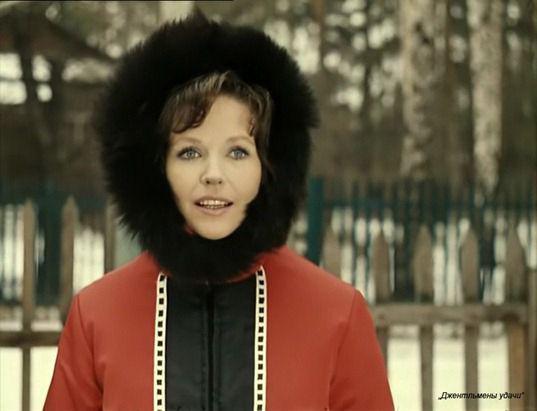 Over the years, revealed another facet of talent actress - its diversity. Fateeva proved that it can play in comedy, melodrama, the film on the "production" theme, a musical, a historical picture, and even a detective. She played and ekonomistok teachers, engineers and athletes, collective farmers and princesses.
Many successful and Natalia Fateev engaged dubbing foreign films. Them in her biography of more than two hundred. Her voice said Sophia Loren, Lea Massari, Beata Tyszkiewicz, Nevena Kokanova, Barbara Brylska and many others.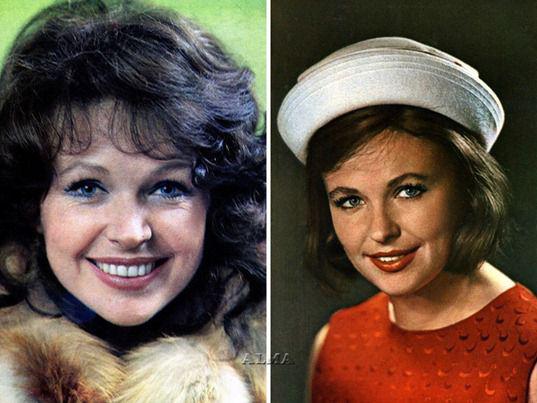 Actress's personal life and did not work: she has married twice, both times unsuccessfully. How Come? She herself answers this question: "All my marriages were approximately the same duration. Like three years, two years suffer. Five-Year Plan, all Soviet-style. In marriage, I was a normal wife. And socks washing and cooking, everything like everyone else.
Gen. Soviet - is torture. And in my profession - and doubly: I also have to make sure that your hands are not scary to face did not grow old ... The whole country loved, and someone who I need not have been. You go, happened, and thought: "My God, what is it: love many, and where is the only one that will love me more than yourself?» »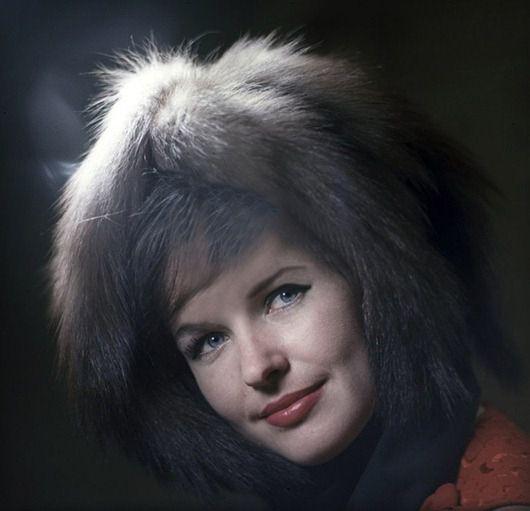 At the turn of the 80-90s Fateeva, like many of her fellow artists, who do not want to appear in the "seamy side", was thrown out of a movie. In an interview in March 1992, she admitted: "I was very scared. How to live, how to play? In theater actor - strife, quarrels and lack of viewers. In the film - it is not known when and what will be ...
I do not fit in the new times, everything is someone else's. I started for the first time in my life depression. I am very hard to live now and I try to be more alone. Somewhere I read: life to be endured, not been through. You can not dwell on the suffering blossom ... and I keep ... »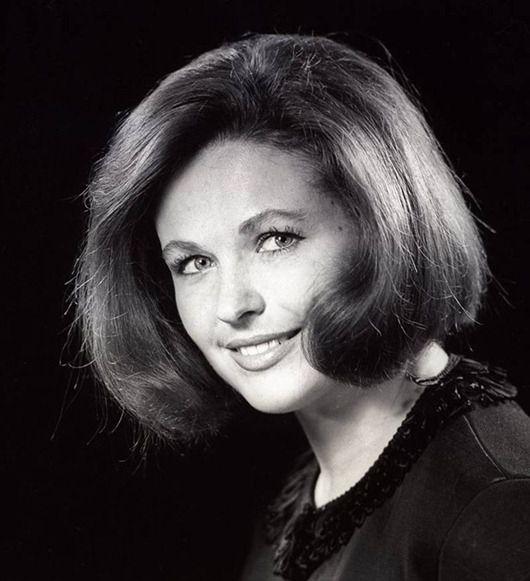 When perestroika began, Natalia Fateev was at the forefront of public figures who are actively supporting the reforms in the country, arguing for a new life in a free Russia. Genuine civil act was her accusatory statement to the VV Zhirinovsky's LDPR and during the celebration of the so-called "new political year" in the Kremlin in December 1993.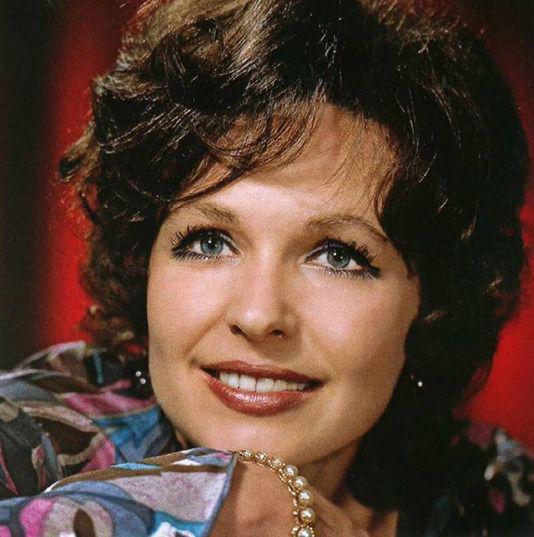 At one time, not very successfully Fateeva's relations with children. Volodya grew up without a father and his childhood was left to himself. On the 5th grade started smoking secretly, from the 8th - openly. Seeing all this, the mother in 1972 to attach his son in the movie - he starred in the science fiction film "Moscow-Cassiopeia". A year later, its sequel - "Teens in the Universe." At age 18, thought up to marry the daughter of a diplomat, brought her to his parents' home. The mother did not approve of this step son and soon asked young live separately.
For a while they wandered in to rent an apartment. However passed this test and, most importantly, not parted. In 1992, Basov, Jr. took his first full-length film called "The Abyss. Seventh circle. " Scary, mysterious story. In B. Basova- grows younger son Ivan. Daughter Natasha thrice entered the institute, wanted to become a journalist, but all three times fail the tests. In the end, she got a job in a foreign company, together with her husband they built a house in the country where they live well.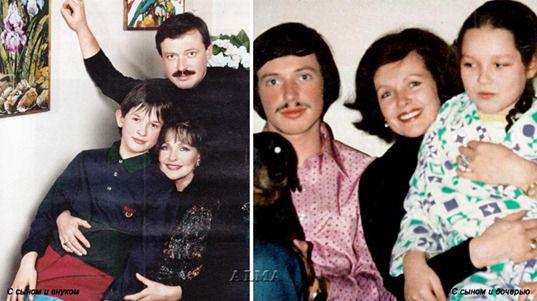 Among filmmakers Fateeva has always been considered a great lover of animals. When she appears in Bolshevo holiday house filmmakers staff already knows what to your room it will necessarily result in poor animals, care for them. Once in her room once lived six stray dogs!
The main feature of this woman has always been her beauty. Even now, when she is not a girl, she looks great. How she manages to achieve this? She herself explains it as follows: "The secret is very simple: I watch a lifetime. I do not eat meat, drink almost no alcohol (occasionally a glass of red wine does not count), I do not smoke ...
As a young man engaged in athletics for many years run, swim, go skiing. Now that's a swimming pool, doing morning exercises on the system of yoga. In addition, the watch face: do regular massage, enjoy a good cream - not those that are sold in stores, and specially selected compositions. They do for me people who know a good judge.
Another secret: despite all the woes of life, I have always professed philosophy of efficient kindness, optimism. Oddly enough, this is also a beneficial impact on the appearance ...
I love to live responsibly. What I have, I suffered my life. I believe I have lived with dignity. I'm not ashamed of my past life ...
... Who am I, what should be, and I have nothing and no one is annoying. Of course, absolutely free people does not happen. But I feel freed from much that I was always forced to make compromises. I am so tired of these monstrous compromises that crushed all his life. I can not afford not to work, not to communicate with those who do not want to. Do not end some charitable deeds, and people treat me with confidence.
Doing something for others is always much nicer and more comfortable than for herself. I myself can not do anything, but for others - it turns out, and I like it a lot. I make it with ease and know that I have from God is a gift. My hands are always "go" those books that are currently needed. In general, life always brings what exactly you need, you just have to be able to see it and gratefully accept. »
... Perhaps the most hidden side of life actress - her relationship with the children. Nobody except Fateeva and her family really knows the truth. But in the press regularly appear revelation different people who say with confidence that there is Natalia and eldest daughter - though it left the actress in Kharkov, first husband. And though its total Yegorov daughter at an early age had a son ... and refused it at the insistence of his mother. Allegedly the boy's parents brought a young father, who served in the army - as his son ... But the Fateeva not commented on this information, saying, "In my life there are such unexpected plot twists that almost any in my place would not resist, surrendered. But believe me: everyone pays his due. I am not ashamed of the life I suffered a lot. And always professed philosophy of good and effective optimism. By the way, this is a very beneficial impact on the appearance! "It is difficult to argue: Fateeva looks great!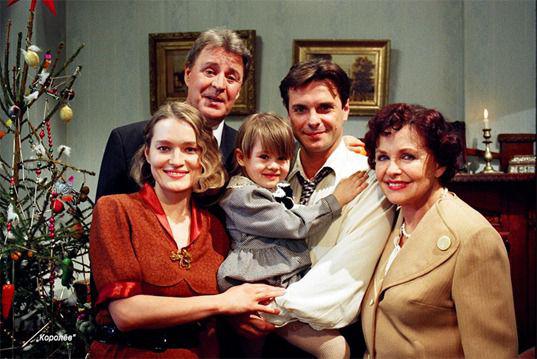 Source: belorys-kh.livejournal.com