Among the stars there is a sign: couples can not play in a movie lovers - this is a parting. But it looks like Mila and Ashton or confidence in each other, or do not believe in omens. As it became known this season Mila play the beloved hero Ashton in the series "Two and a Half Men».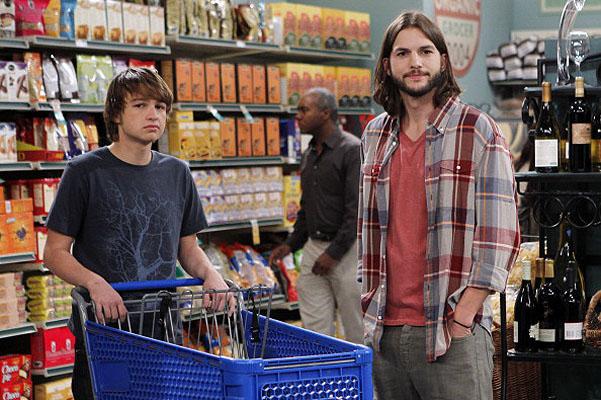 Ashton in the series "Two and a Half Men»
Among other things, it will not be the first collaboration of actors. They had met on the set of the series «That 70s Show» in 2006, where he played a couple, it is true then they have not been together.
Mila and Ashton on the set of the show «That 70s Show»
According to the preview channel CBS, the show "Two and a Half Men 'Mila play heroine named Vivian - young and beautiful girl, traveling around the world. Ashton character, Walden, acquainted with the beauty and falls in love with her at first sight. The only problem is that at this time it is just going to make a proposal of marriage to another girl.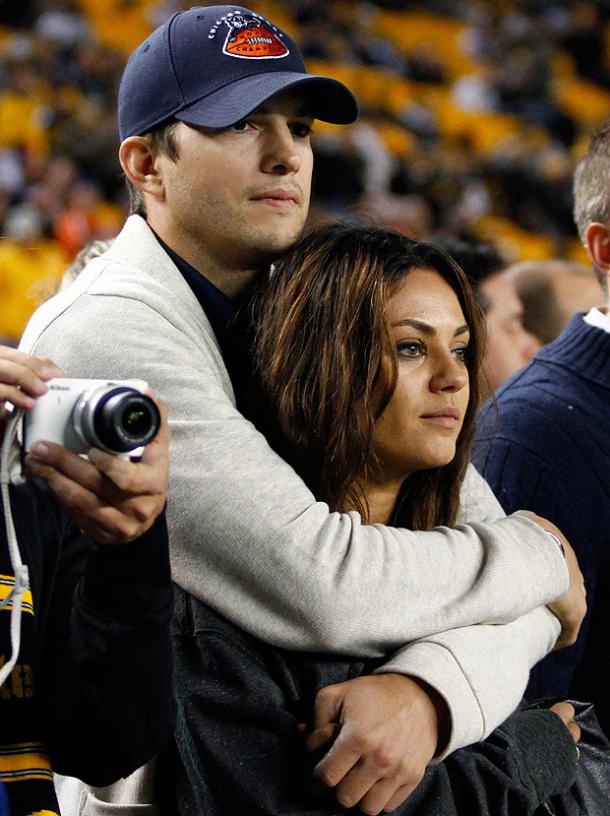 Mila Kunis and Ashton Kutcher
Meanwhile, in the press are wondering when the actors were married. There are suggestions that this summer. However, rumors are not supported by official statements. However, the familiar actors in one voice told that the wedding be!
"Of course, they were married - voiced actress Laura Prepon, who played with a couple in the series" That '70s Show, "the publication New York Daily News. - That's just as long as we do not know when ».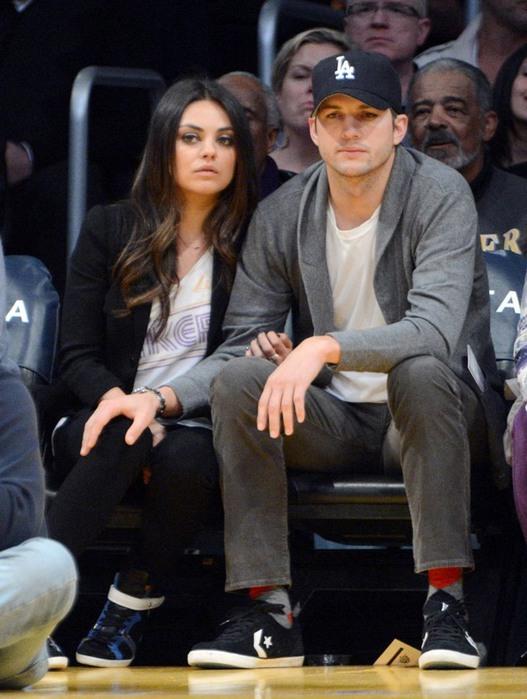 Ashton Kutcher and Mila Kunis at the match «Los Angeles Lakers - Phoenix Suns»