Ashton Kutcher and Mila Kunis
Let's start our «kiss-hits" with the most recent instance - gentle and shy little kiss future newlyweds Ashton Kutcher and Mila Kunis. International Union of Ukrainian chubby and cute American nice enough, but Demi Moore, with whom Ashton has recently issued an official divorce, still shocked by this turn of events. Oh surprise there, or despair, but our "GI Jane" continues to collect recruits until Ashton and Mila miluyutsya at a basketball game in the "Staples Center».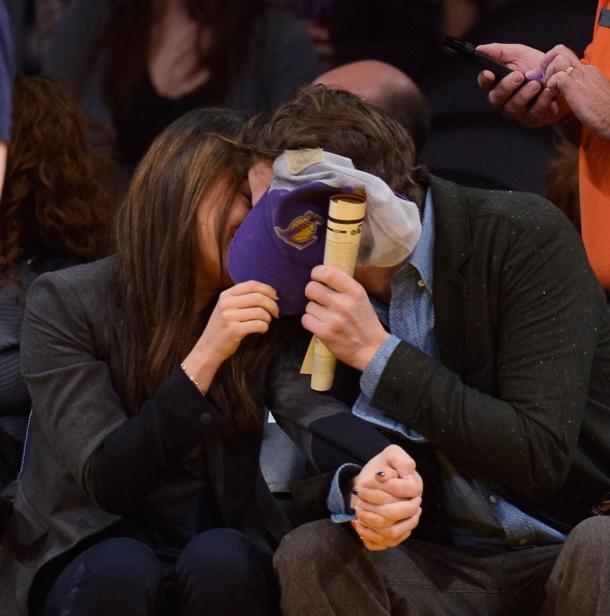 Matt Harvey and Anna Vyalitsyna
Having lost all hope to wait for marriage proposals from Adam Levine, Anne Vyalitsyna switched to pitcher, "the New York Mets' Matt Harvey. And for good reason. A few months after leaving Adam found a different model, Behati Prinsloo, and immediately decided to marry. After all, they, you know, love ... And Anna apparently so razvlekalovka, stretching as much as two years old.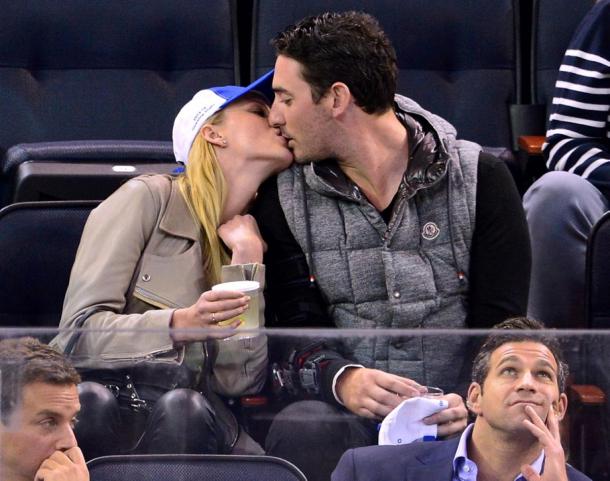 Bradley Cooper and Suki Waterhouse
Bradley Cooper, as it turned out, all my heart adores Nabokov's "Lolita." And this adoration, of course, led to a logical mirror reflection on his own life. To paraphrase a classic:
"Bitches, light of my life, fire of my loins. My sin, my soul. Su-ki: tip of the tongue makes a way in the two short steps down the palate to be pushed to the second teeth. Su. Key. »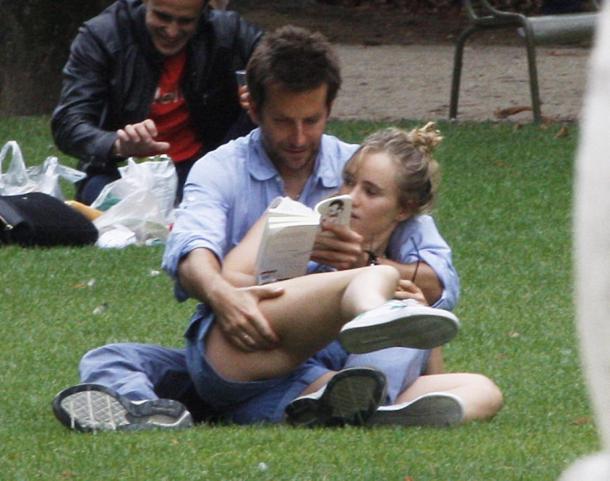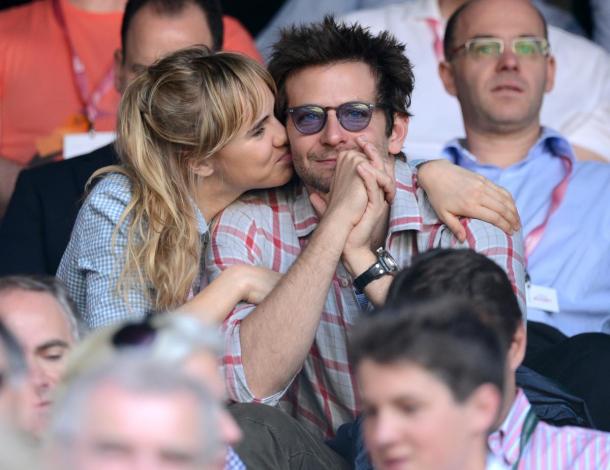 Bar Refaeli and her friend
Bar Refaeli long been credited affair with a man, so at least photos with women spur interest in her person. Innocent July fun model and her friends.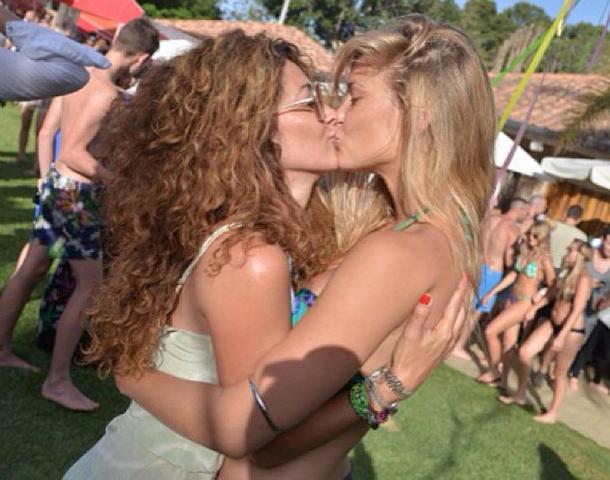 Nico Jackson and Pippa Middleton
Etiquette Pippa Middleton did not observe - it is not a princess, but only her sister. With her boyfriend Nico Jackson she was spotted after an exhausting tennis match. Adrenaline, an overabundance of feelings and all that ...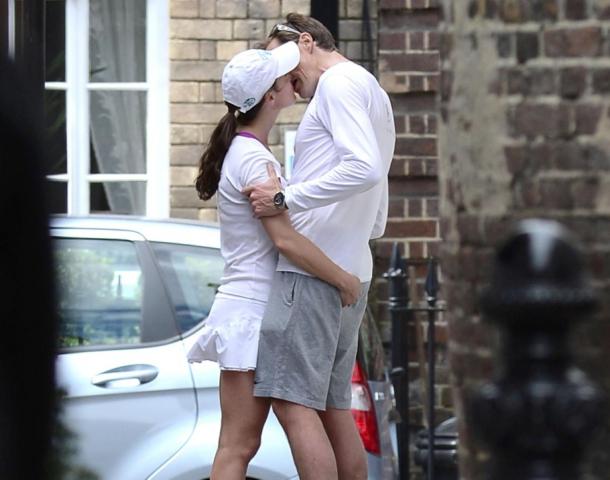 Alexander Skarsgard and Ellen Page
Just friends or something more? Cautious kiss Alexander Skarsgard right in the top of Ellen Page does not answer neither this nor any other issue.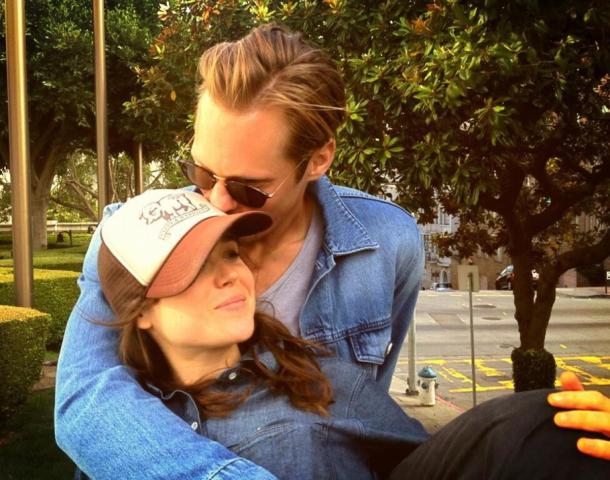 Marco Perego and Zoe Saldana
Zoe Saldana and Marco Perego crazy about each other. Passion in this pair is so raging that the guys were married 30 days after they met.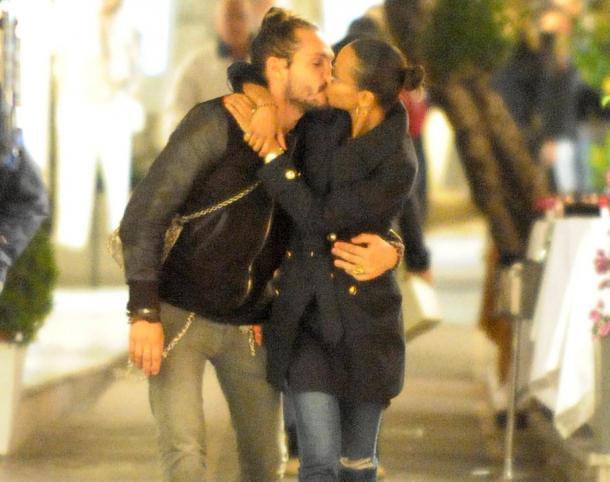 Keith Urban and Nicole Kidman
Keith Urban and Nicole Kidman in the "Cannes Film Festival" last year.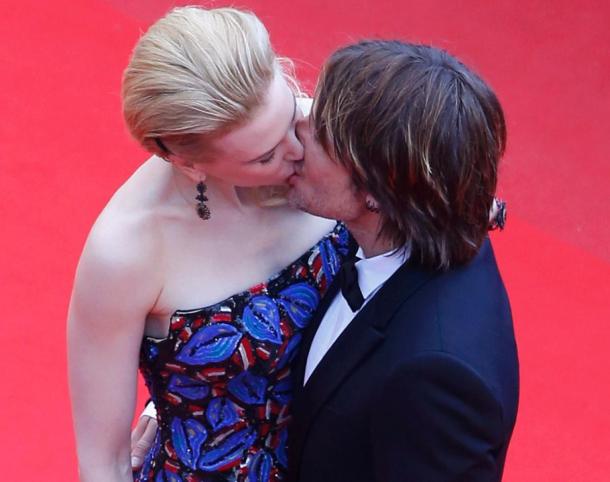 River Viiperi and Paris Hilton
Record holder in the number of public kissing - Paris Hilton - himself. Poor River Viiperi still does not know what has subscribed.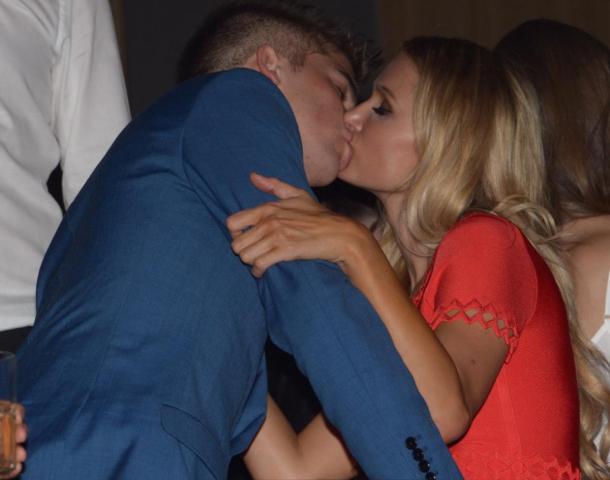 Sienna Miller and Cara Delevingne
More exactly, a little strange Sienna Miller and Cara Delevingne.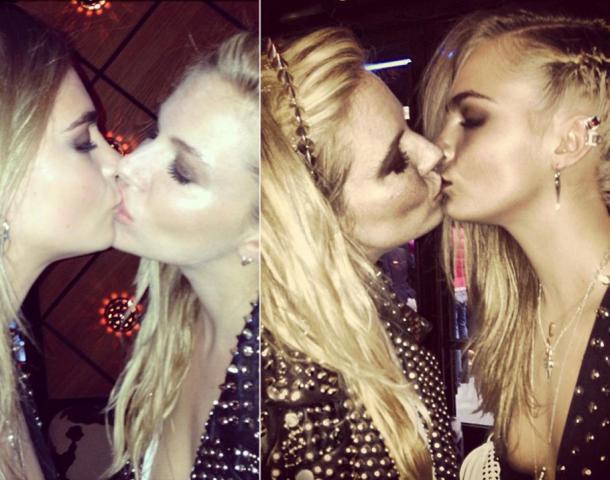 Marc Jacobs and Harry Louis
Designer + pornographic film actor. One 50, the other only 25. Well, that lasted a couple of them at least 2 years at a parole (in October last year, the guys broke up).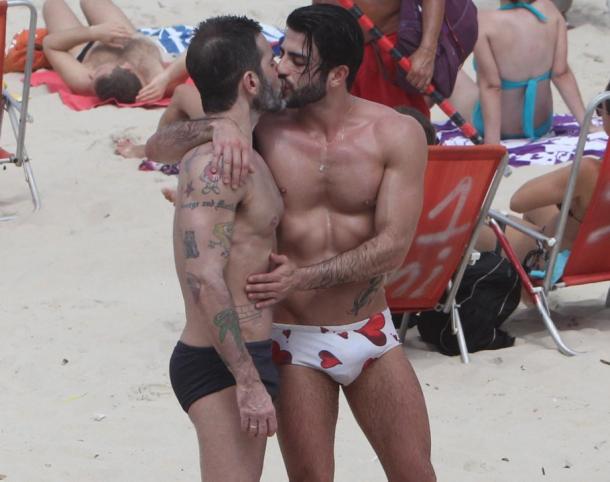 Patrick Schwarzenegger and Taylor Burns
Patrick Schwarzenegger twisted cupid with Taylor's "Tootsie," Burns said. At first glance the perfect couple - young, beautiful, full of hope, to the sugary diabetes. I would like to know how are they still together?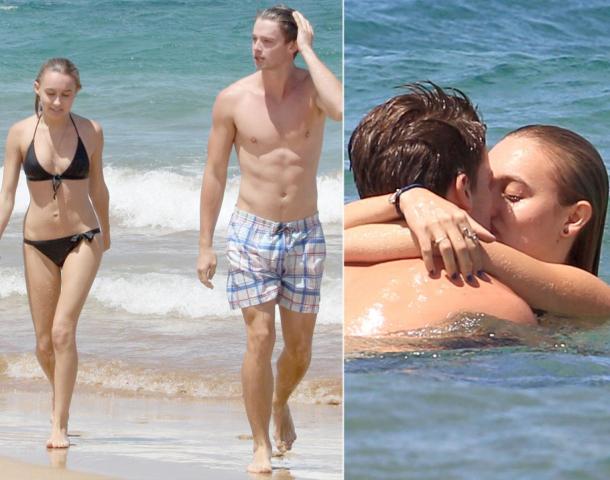 Ben Affleck and Jennifer Garner
Ben Affleck thanked his wife for the upbringing of daughters and a son after receiving the "Oscar". Jennifer is now, alas, only a housewife, and yet how things could be different ... but the script is already written and signed by the same Ben.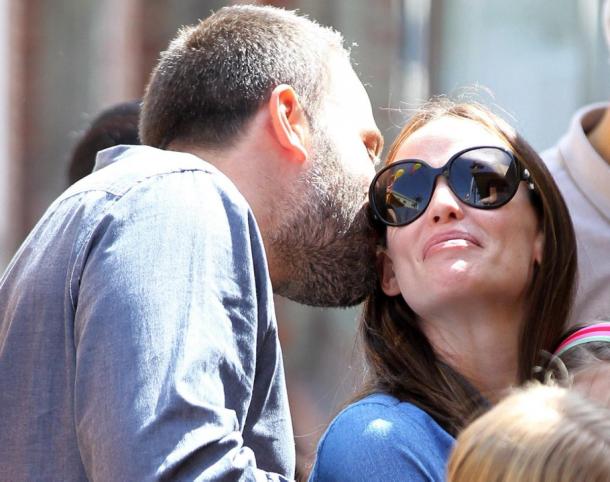 Wladimir Klitschko and Hayden Panneteri
That would be such a photo, but always! And no one would have over them is not giggling.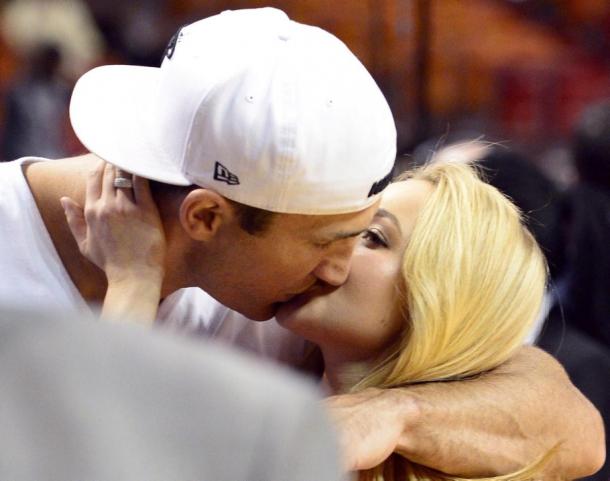 Scott and Kourtney Kardashian Disik
If I physiognomists, I would say that Courtney loves, but Scotty-Scott only allows himself to love.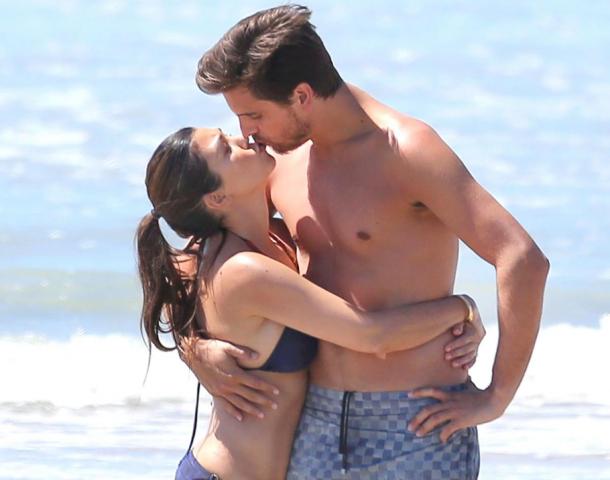 Will Kopelman and Drew Barrymore
Drew Barrymore and Will Kopelman, like Mila Ashton, caught a "camera kisses».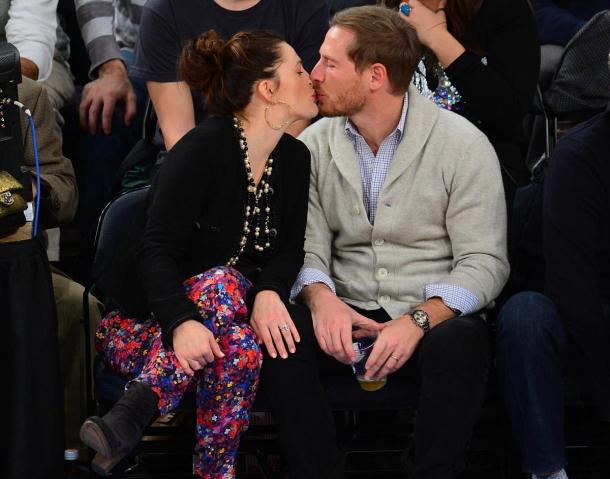 Adam Shulman and Anne Hathaway
Anne Hathaway and Adam Shulman in the «SAG Awards».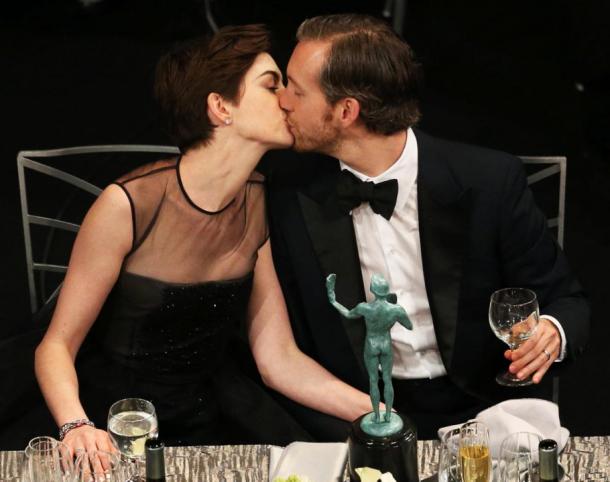 Bruce Willis and Emma Hamming
"A good day to die": still "tough nut" kissing his wife at the Berlin premiere of the film has already sounded.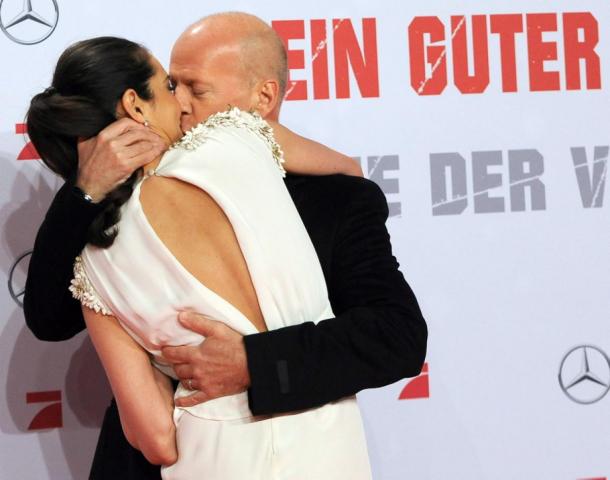 Sanner James and Doutzen Kroes
Doutzen Kroes and Sanner James in his element - on the beach of Miami.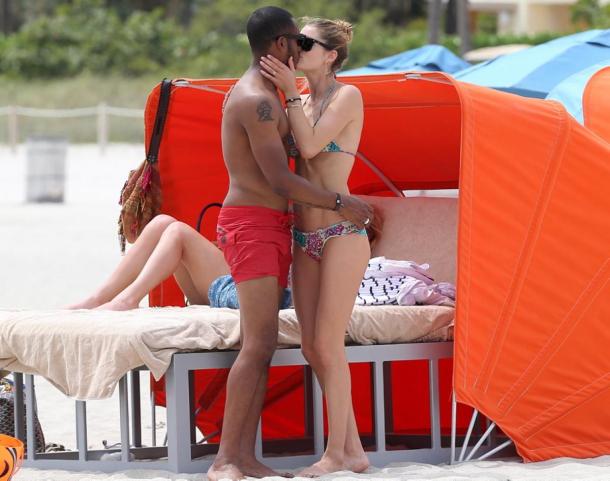 Best Kisses in 2012 - here.