Stars Ashton Kutcher and Mila Kunis are going to get married next year. Actors are planning the same lavish celebration, which was Kate Middleton and Prince William.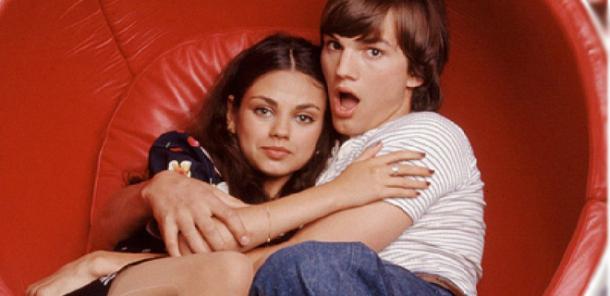 The wedding of the century is still haunted by many couples who are about to tie the knot Hymen. For example, edition Daily Star reported, citing a source close to Ashton Kutcher, that the artist would very much like a real pompous wedding. His bride, Mila Kunis, just because she watched the live broadcast from the UK, where Prince William led his beloved to the altar.
An insider said: "Ashton and Mila were just thrilled with the wedding the Duke of Cambridge! They wanted to arrange for themselves and their guests royally refined ceremony. They are against the pathos, but would like to see the wedding took place in any historical place, for example, in the palace ».
Will assist in the organization of the ceremony for the Hollywood itself Princess Beatrice - cousin Prince William! It is a good judge of royal etiquette. They say that Beatrice proposed actors to hold a ceremony in the conservatory painting Kensington Palace.
Mila Kunis and Ashton Kutcher have not yet commented on this information, but we would like the wedding to Mila and Ashton was held in this scenic spot.