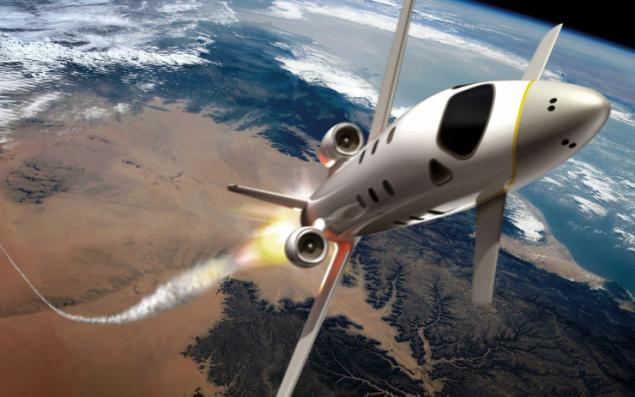 It seems that space tourism will truly become a reality - because more companies are spending money to create their own "turistonositelya", which means that the owners of these companies to something hope. Anyway, now its plans to join the space tourism industry said (not for the first time, though) and the company Airbus.
Back in 2007, the company launched its project to create a spacecraft that could go into a low orbit. Since then, about this project, no one spoke. Until today.
Now the company reiterated the above-mentioned project. And claimed it was not just about the feasibility of the project, and that later this year will be held on a test run of the ship, in the airspace of Singapore.

However, the launch will be held in some unusual way. Firstly, the tested device is not full length, and its model, with a size of 1/4 of the planned. Furthermore, in the air unit is raised to a height of helicopter 3km (10,000 feet), then the model will be disengaged and will land on its way, in planning mode.
If all goes well, the next test will be held next year. As for the full-sized spacecraft, he can take on board four passengers. The ticket price for the passenger will be 200 thousand US dollars, as in the case of SpaceShip Two of Virgin Galactic.
With regard to the latter, the company is waiting for the authorities' decision regarding the authorization for such an activity, as space tourism.
Well, Airbus, as far as we can understand, expects to launch your own business is not until next year, or even later.
Via
dvice
Source:
habrahabr.ru/post/214879/