Who has not dreamed of having in possession a personal plane: here you no economy class without fresh air, standard menus and chairs close to make you feel like herring in a barrel.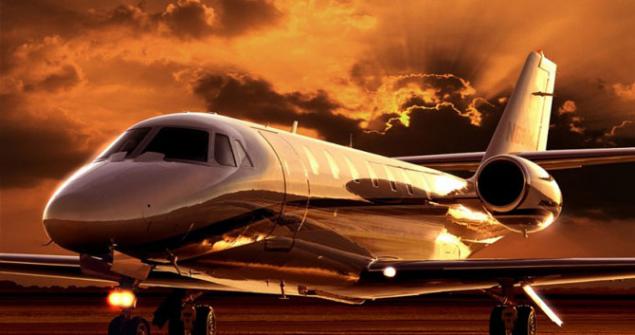 The following five aircraft, owned by the richest and most powerful people on the planet, have everything that you could want, from conference rooms to the garage for the car.
Boeing 757 Donald Trump $ 100 million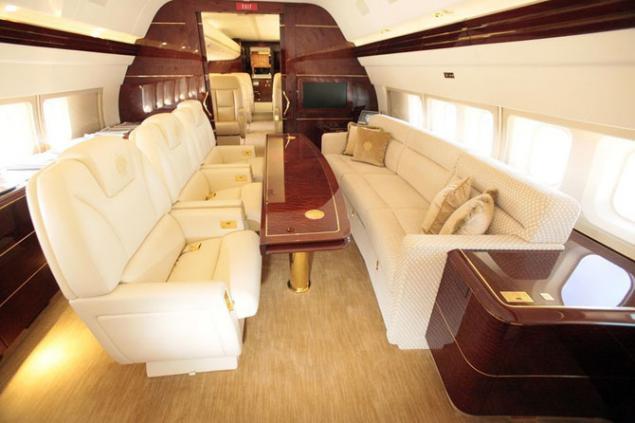 Despite the fact that this aircraft was not designed specifically for the US billionaire, but after a thorough conversion, he began to meet all its needs. There is: a modern home theater with a 52-inch plasma-screen TV and access to the owner's favorite movie, a spacious bedroom with silk underwear, which flaunts a family coat of arms, private office, equipped with tables and necessary equipment, bathroom with circular shower, gold-plated sinks and faucets . Stylish décor complement the huge liner crystal lamps "Waterford" expensive oil paintings, and safety belts with gold buckles.
Boeing 747-8I VIP Joseph Lau $ 153 million

Hong Kong billionaire tycoon and one of Asia's richest businessmen Joseph Lau owns the Boeing named "Dreamliner." After updating Jet worth $ 153 million has been equipped with the latest technology: vaulted ceilings, spiral staircases, video monitors, flat screen TV, home cinema, gym, conference room, wine cellar with a rich wine collection, consisting of ten thousand bottles, and even created by Andy Warhol portrait of Mao Zedong, Joseph Lau bought for $ 17, 4 million.
Boeing 747-430 sultan of Brunei: $ 233 million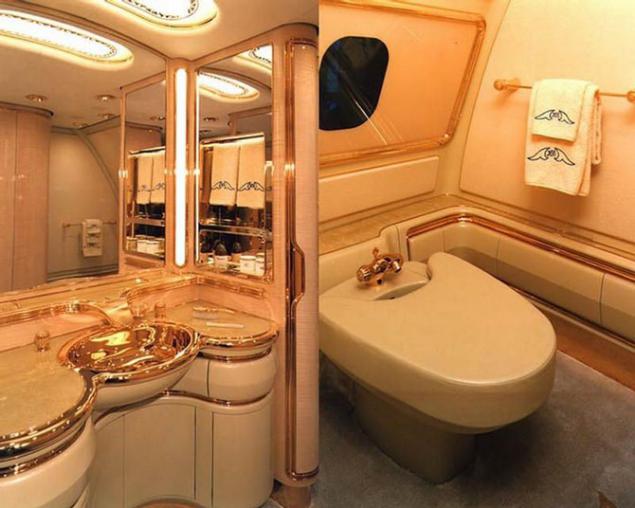 The Sultan of Brunei, one of the richest monarchs in the world, the right of States Brunei Darussalam. Sultan can afford a lot of expensive and sophisticated things, including three private aircraft: two Airbus A340 aircraft and Boeing 767. According to Forbes, the Boeing 747-430 - the largest aircraft of the Sultan bought the airline "Lufthansa" for $ 100 million. Another $ 120 million it has invested in cutting-edge finish plane, turning it into a flying piece of gold. Living room, bedroom and bathroom are decorated with pure gold and crystals, "Lalique" and sink and a bathroom completely made of pure gold.
Airbus 340-300 Alisher Usmanov: $ 350 million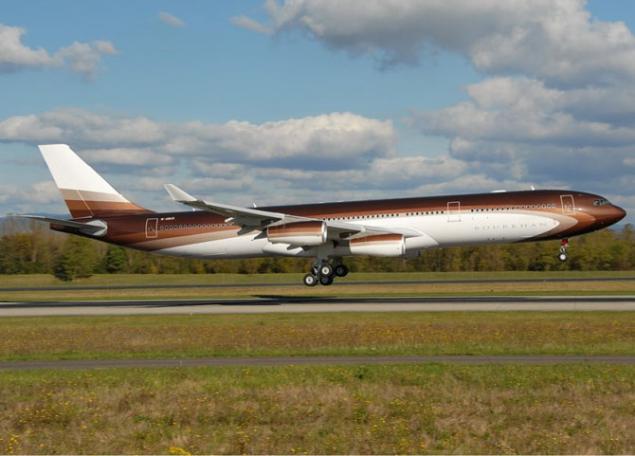 According to the index Bloomberg Billionaire Alisher Usmanov holds 34th place in the ranking of world's richest people with a fortune of $ 15, 8 billion. Despite the fact that the disposal of the businessman has an impressive private aircraft, yet it has become a favorite of this particular business jet Airbus 340-300. The initial cost of the aircraft is $ 238 million, however, due to technological equipment of the rich decor businessman put a few million. Airbus 340-300 was named in honor of his father Usmanov "Burhan", and she is the inscription on the fuselage of the aircraft. Fit Airbus 340-300 exceeds only the new giant Airbus 380. It is well suited for long intercontinental flight: on it there are four engine, and flight range of 13 to 500 kilometers. According to its characteristics it has overtaken even President Vladimir Putin's plane Il-96.
Airbus 380 Prince Alwaleed ibn Talal: $ 500 million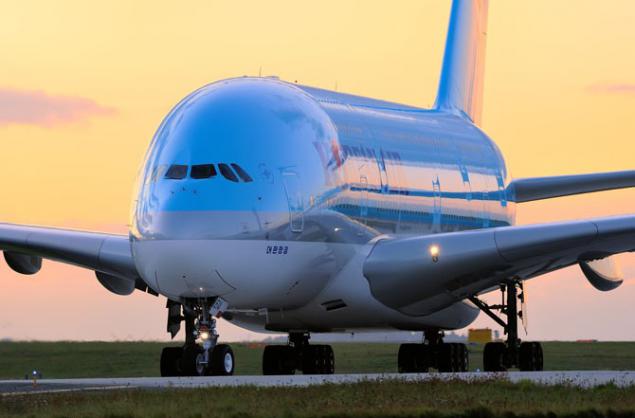 Saudi Prince Al-Waleed bin Talal is one of the richest men in the Arab world. Its portfolio consists of shares of companies such as Citigroup, Twitter and Apple. According to Forbes, he is also the owner of the luxurious and prestigious hotels in "Savoy" in London, "Fairmont" in San Francisco, as well as the "Plaza" and "Four Seasons" in New York. At his disposal are more than 200 cars, three boats, three palaces and three private aircraft. On top of that prince bought the biggest, expensive and luxurious aircraft for $ 300 million, called "flying palace". Another $ 200 million were invested in the remaking of the interior, taking into account individual requirements of the prince. But what are the needs in modern Arab sheikhs:
- A concert hall for ten people with a grand piano;
- Entertainment zone;
- Steam bath with a marble font;
- Spa office;
- A room with a "magic carpet", which on the ceiling, walls and floor are displays showing the terrain over which currently flies an airplane;
- A dining room for fourteen people;
- Prayer room where the mats are always oriented towards Mecca with the help of a computer;
- Garage;
- A stable for horses and camels favorite Prince;
- Royal Hall;
- 20 guest rooms;
- 5 bedrooms, each with a bathroom;
- Boardroom with holographic displays;
- Staircase;
-Personal throne in the center of the plane, which does not give the owner longed for home.
In fact, the list of these facilities are endless. On board the jet flight attendants operate eleven. The aircraft can accommodate up to 853 people. The only drawback of this giant flying - Airbus 380 is able to accept every airport.