There are people who are very lucky in his hands. These lucky is the Russian model Katia Bogucharsky, or - as it says Comp - Kate B. scout spotted her on the stairs of the building where the casting, which Kate had no idea - and immediately invited to Moscow. What followed is not difficult to guess. Congenital photogenic, hard work and luck did Katya one of the most successful newcomers among Russian models.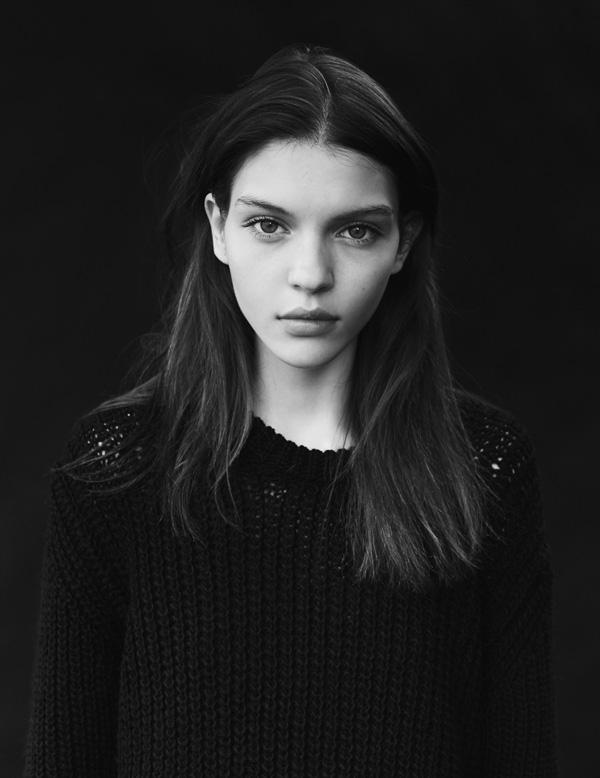 The latest advertising campaign Katie - for Oscar de la Renta: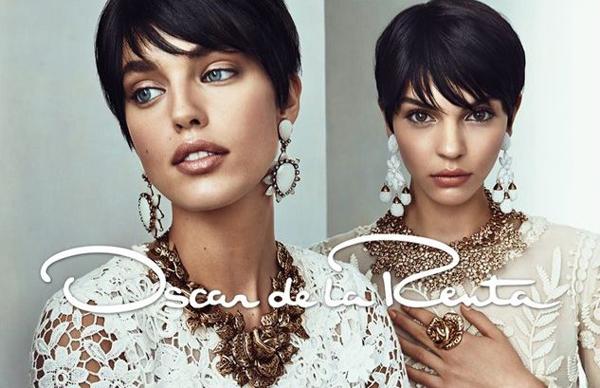 Together with Emily DiDonato she became the face of the advertising campaign of the fashion house Oscar de la Renta
13 years Kate was full girl, but then, apparently intervened hormones. Katya turned from what is called the "ugly duckling into a beautiful swan." However, a career model Kate did not even think. After high school, she enrolled at the College of Civil Engineering, where going to learn from landscape designer florist. Unexpected offer scout who saw her and invited to the casting, turned everything.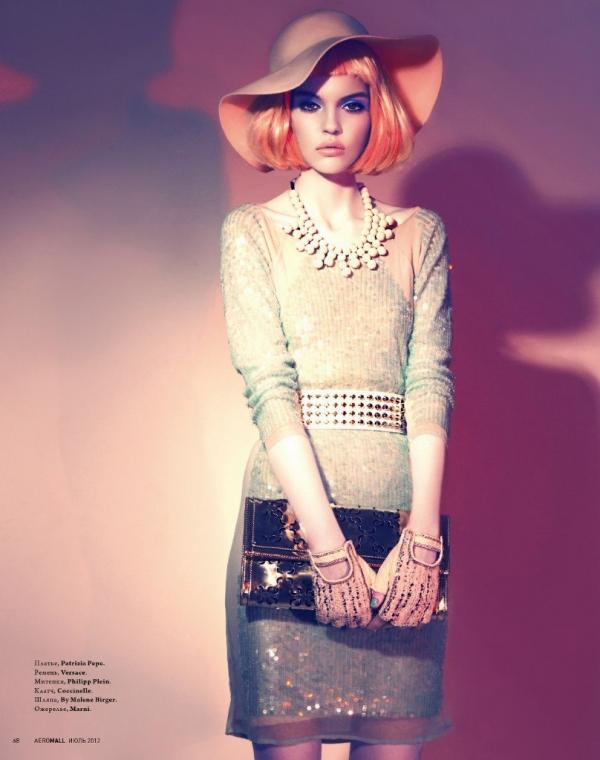 "It was a sudden and spontaneous ... I was 17 years old, I accidentally came to the museum rocket and there Mitya, our scout from Grace spent casting, he saw me, offered to take pictures, I agreed. Then they called me and I to them for a long time does not move, somewhere six months »
One of the first photo shoot - shoot for Wonderland Magazine
Now Kate has no regrets about his decision to become a model. And modeling career - it's the best thing that could happen to her.
"I can not explain what it means to me, but I know it's mine. So I'm at a florist, I like flowers - they are beautiful. But when I find myself at work I think I'm in some kind of fairy tale
Shooting for Vogue Russia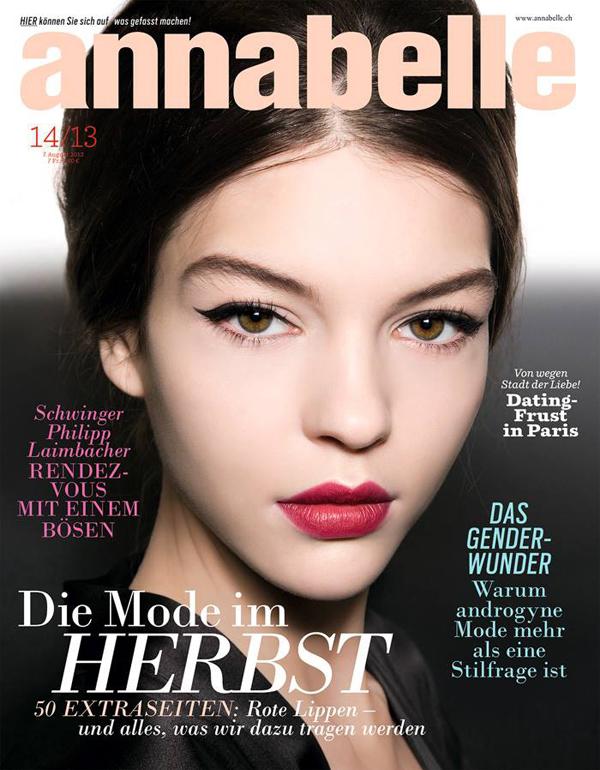 Annabelle
Katya Bogucharsky in editoriale Emma Peak for Jalouse: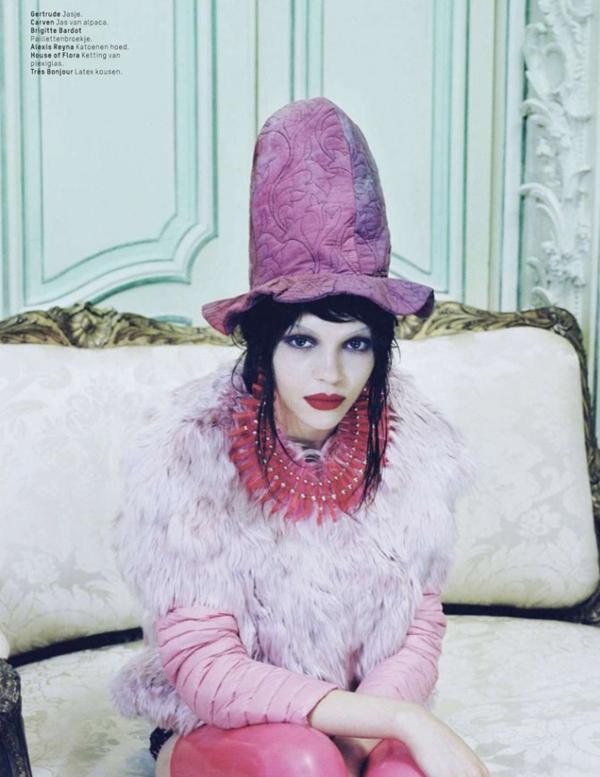 Shooting «Diamonds and Girls» magazine:
Katya behind the work of many fashion houses and designers, a lot of fashion shows, photo shoots, advertising campaigns, magazine covers, but she behaves modestly and naturally. According to journalists, "the model communicates a gentle whisper, comply with requests without complaint and always says thank you." Kate works as a professional, she has almost no unsuccessful shots, but the chemistry that foreign bookers called star quality, - more than enough.
Katya Bogucharsky campaign Oscar de la Renta Fall / Winter 2013-2014: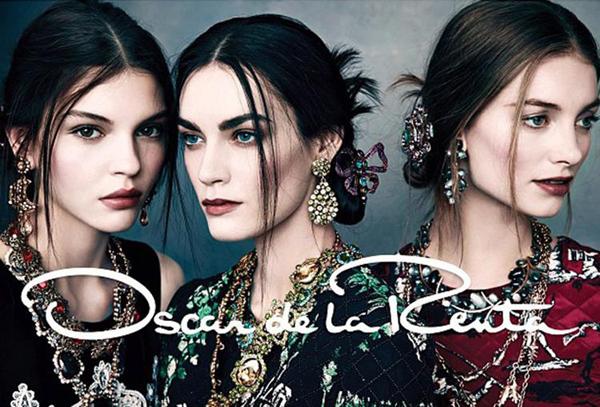 A few photos from the demonstrations, in which participated Katya:
Showing Moschino
Elie Saab Spring 2014 Haute Couture
Alberta Ferretti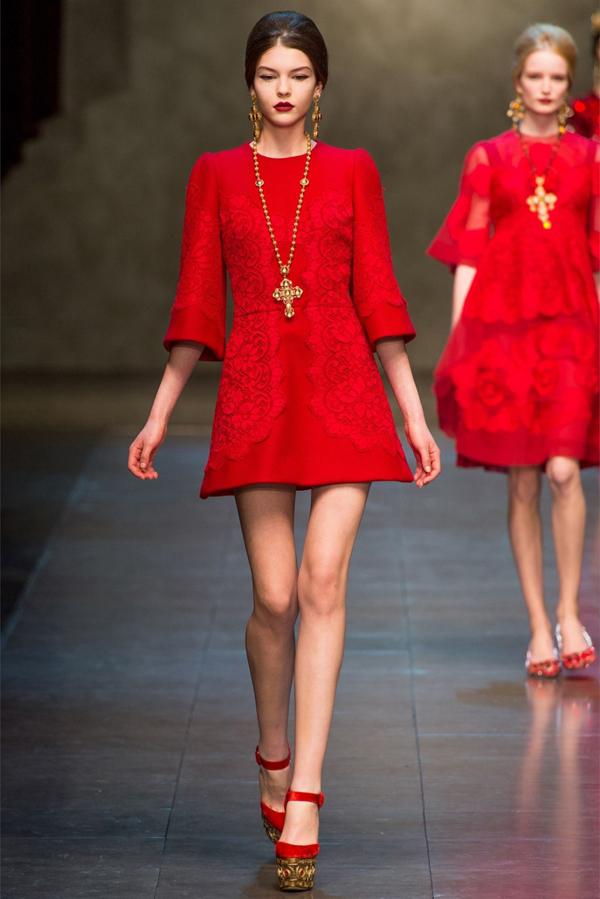 Dolce & Gabbana
Giambattista Valli
Dolce & Gabbana Spring-Summer 2014
Outside of work, Kate prefers discreet make-up and comfortable clothes.
"Specifically, I do not laying - curly hair by nature. And my makeup - moisturizer, a little powder and Vaseline Lip ».
Simplicity and naturalness Katya preference in everything - from clothing choices to choosing friends. But here's ambitious plans for Katie. As acknowledged by the model, she would like to "outperform Natalia Vodianova." However, if the modeling career does not work out, Katie will do in life - his favorite landscape design.