We had a story about a young lady who earns a good idea
as the pick-up instructor.
In the vastness of our country have Kezii Noble appeared competitor.
Daria Herman also positioned itself as an expert relationship and promises to teach men how to get acquainted with the girls.
How to behave on a first date ...
This question torments absolutely all single girls and guys! How all the same to behave on a first date. Prepare Dasha Herman will tell you the whole truth about first dates. Secrets of Personal Magnetism by Daria Herman.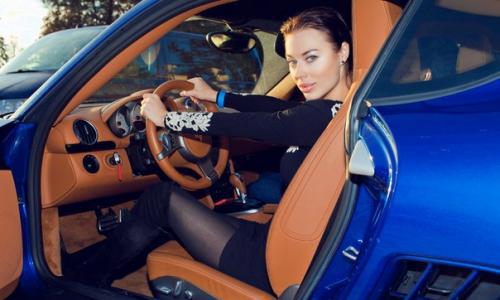 Should a man be Apollo?
You think that the appearance - one of the main criteria for selecting the men? Watch the video and you will know the reverse side of the coin.
When communicating with a man is not worth paying attention to if he win the competition Mister World 2013 will be able to much more important to see there other qualities. Which, as well as the truth about beautiful men you can find in the new video from Dasha now!
Smart-relationship is like?
Fall in love, we are all in a state of euphoria that lifts us up to heaven, but at the same time dulls our attention ... Of course, you always want to believe "and they lived happily ever after", but in fact warned - means armed
. See the new video from German Dasha! She tells in detail how to understand that a man of you has something to hide.
Do your future relationships?
The new video board Dashi German will help you dot the "i».
You've been together for quite some time, and you still can not figure out whether the future of your relationship?
Read the answer from an expert Darya German relations in the region.
photo + video