Twin sisters from South Korea, separated in childhood and gave up for adoption in different countries, accidentally found each other thanks to a video on the web.
Young Hollywood actress Samantha Faterman, who played in such popular films as "Memoirs of a Geisha" and "21 and Over" accidentally learned of the existence of his twin sister thanks roller with his participation on Youtube. Video of the sitcom, which starred Faterman accidentally caught the eye of Anais Bordieri Frenchwoman, who is studying for a designer in London.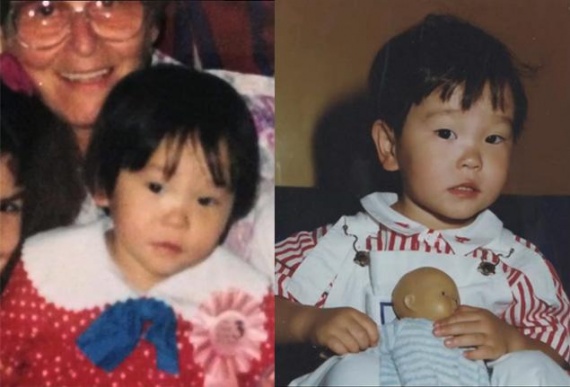 The first thing you notice a student - his incredible resemblance to the Hollywood actress. She spent a little investigation revealed that the two girls were to adopt from South Korea still in its infancy.
 - That's incredible! We are both 25 years old, we were born on the same day - November 19, 1987. I came into the family in France, she - in the United States. I just had to connect with Samantha - said Bordieri.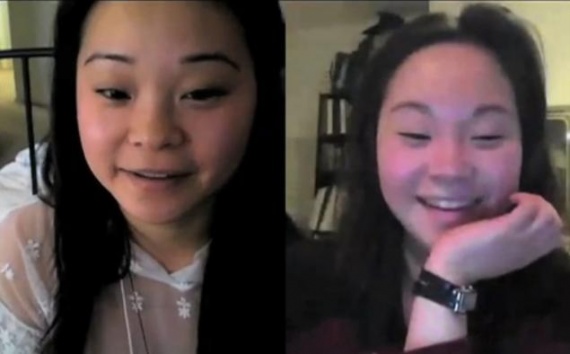 Anais tried to establish contact with its counterpart in the social network. To her surprise, the American actress immediately responded to her message.
 - The first thing I saw - at me with a photo on the page the user is looking my copy. But reading her message, I realized: in front of me waiting for a big change. I once believed that they had found his twin - admitted Faterman.
Soon she found that, in addition to appearance, have a number of other similarities.
 - We have the same sense of humor, we love cheese and it is clear that both suffer "Napoleon complex" - Samantha joked, referring to his small stature and big ambitions.
To officially Confirm your relationship, the girls decided to set up an appointment in one of the European countries and to test for DNA. To this end, they organized a fundraiser on the Internet to pay the costs.
Samantha is also planning to make his travel documentary project and intends to capture on camera what is happening.
 - I've got a chance to go into a real adventure, the results of which I will be able to find his next of kin. This is the story, and how it will turn back - let's see - Faterman appealed to potential sponsors of the trip.
Internet users have donated to reunite the sisters 34,000 dollars over the past two weeks. Before the end of fundraising is still 15 days.
Source: lifenews.ru