Geisha - Japanese actress, entertain their customers dance, singing, conducting tea ceremony, conversation. I bring to your attention the historical photographs of geisha and their students from various parts of Tokyo.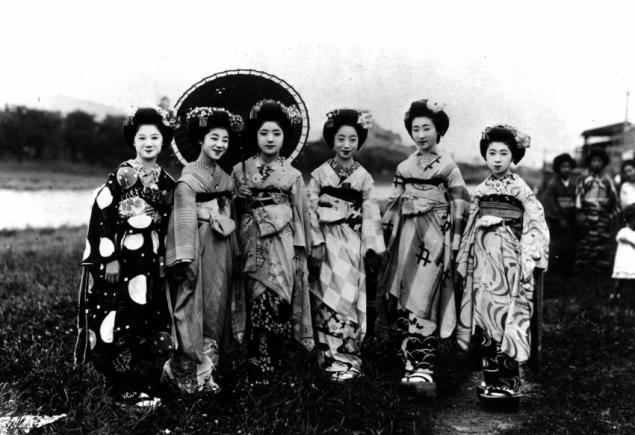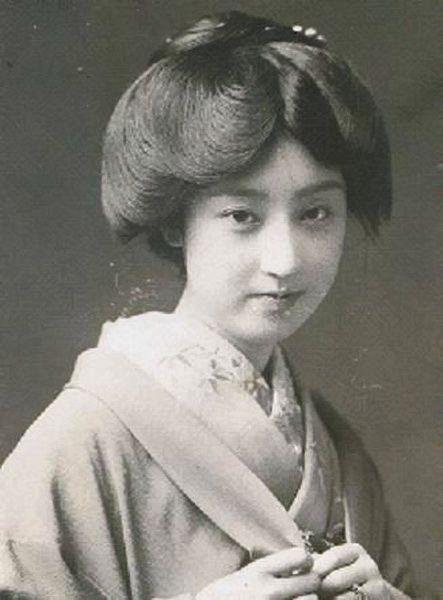 Yoha (照 葉) [Real name Chiso Takaoka] 1896-1995 gg.
Geisha Yoha, whose name means "beautiful autumn leaf", was known in Tokyo's Shinbashi (Shinbashi) at the end of the Meiji period, in the early Taisho, it originally debuted in Osaka after was sold into slavery at the age of 12 years by her father.
At age 15, she was in love with a man known for his bad reputation when he decided for nothing to break up with her, she, as a sign of their devotion to him, cut off his little finger with a razor. The scandal forced her to change her name and moved to Tokyo at the end of life has become a Buddhist nun.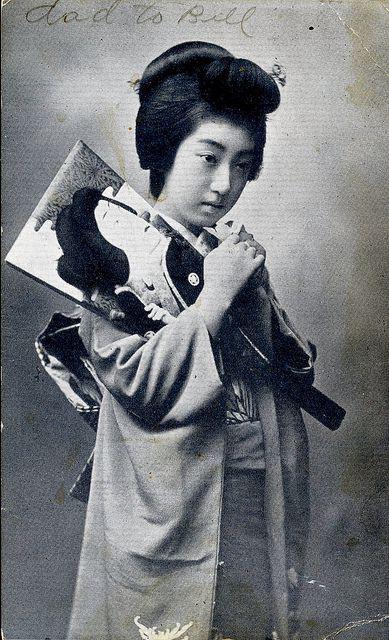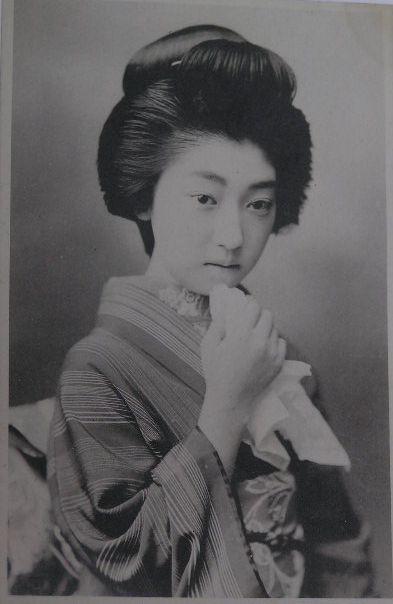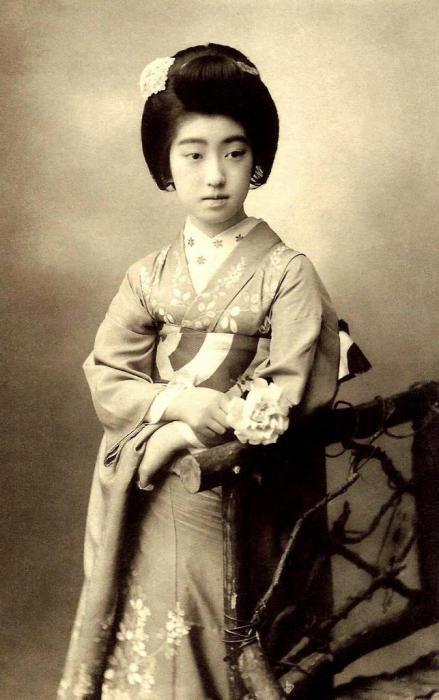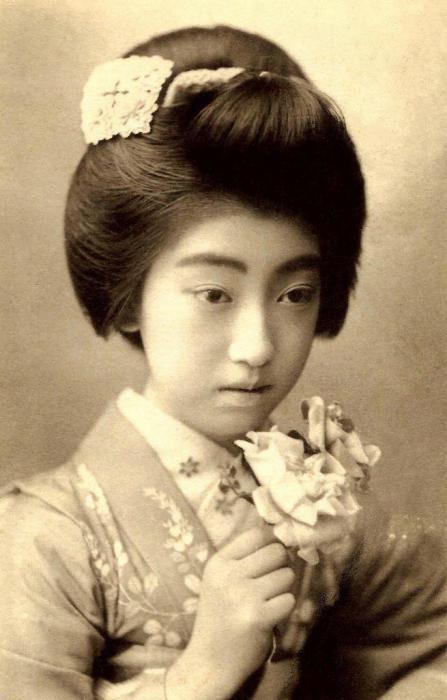 Manryu (萬 龍) [Real name: Shizu Tamukai]; 1894-1973 gg.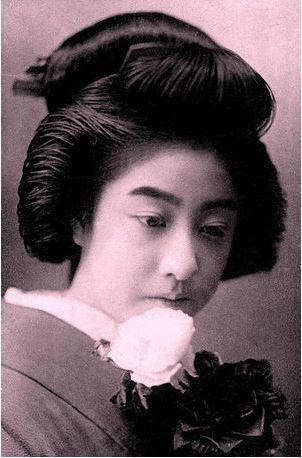 Like her contemporary of Yoha, Manryu was popular in the late Meiji period. She even was elected the most beautiful woman in Japan. Her fate is not less romantic: married Dr. Forensic Medicine, who saved her during flooding from drowning, unfortunately, a few years later he died, which, however, did not prevent her to marry again, she later learned the art of the tea ceremony. < br />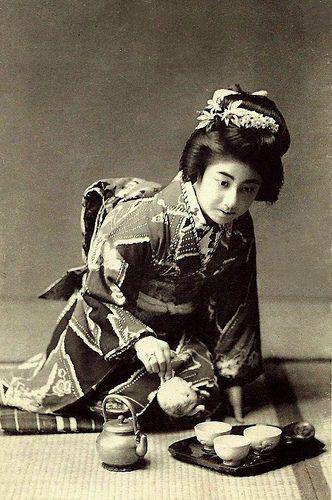 Sadayakko Kawakami (川 上 貞 奴); 1871-1946
Garden-Yakko was extremely educated woman for her time, she also secretly took lessons in judo and horseback riding, toured theaters in the US with her husband Otojiro Kawakami, however, before her marriage she had to stay mistress of then Prime Minister Ito Hirobumi (Hirobumi Ito ).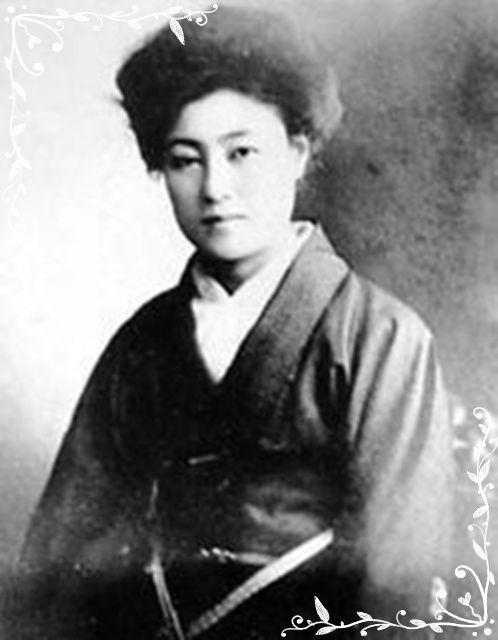 Garden-Yakko with her husband in Berlin in 1901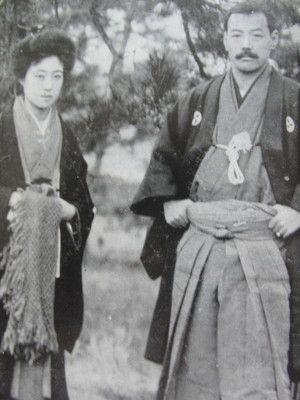 When Sada Yakko-emerged in 1900 in Paris, it was an amazing revelation for most Parisians. Revelation was so pleasant that art Sada Yakko-represented a great contrast with the stupid ugly spectacles of the world exhibition. Her tiny hut gave a nice respite from the bustle of the exhibition. Japanese aktriska praised to the skies, for her translation of "Lady of the Camellias", it was compared with Duse, happy and enriched, she returned to her blossoming archipelago.
Now she seeks as much as possible to bring the Japanese to the European theater. Her husband helps her Kawakami hard at it. He also performed with his wife on the stages of Europe and America, and it has helped promote Victorian Garden-Yakko perform on the stage of the Japanese, defeating persistent age-old prejudices.
Lachinov VP Essay Japanese theater (for Tagliani and Fuchs) // Yearbook of the Imperial Theaters. - 1909
In half black strict Hall
Violin sang, danced you.
Groups of butterflies and lilies
Silk greenish,
How to live, said
With electric sunset,
And lay the shadow of acacias
On the canvas scenery.
Bonbonniere you seemed
Over graceful whatnot,
And, as a little white cat,
As children playing,
Your little feet
Trembling on the floor,
And beetles gold
We shined your name.
And when you said,
We loved the distant,
You threw us flowers
Unfamiliar art,
Incomprehensible words
Intoxicating our senses,
And we believe that the sun
Only Japanese fiction.
1908 Gumilev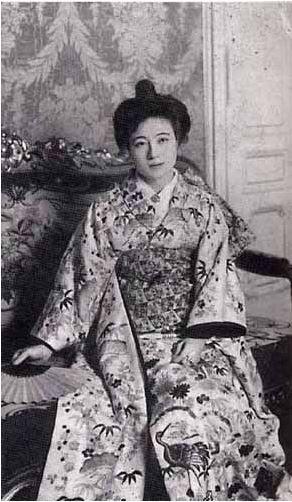 Teruko Ando (安藤 照 子) [Nickname: Carp (お 鯉)]; 1880-1948 gg. Another no less famous geisha of Shinbashi, was the mistress of former Prime Minister Taro Kattsuro.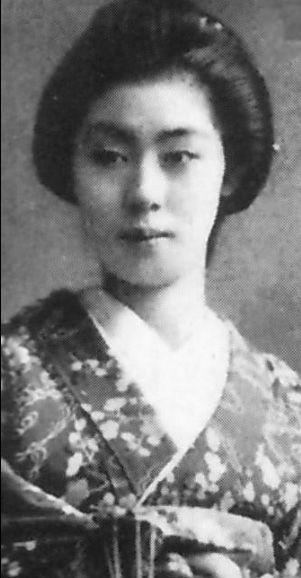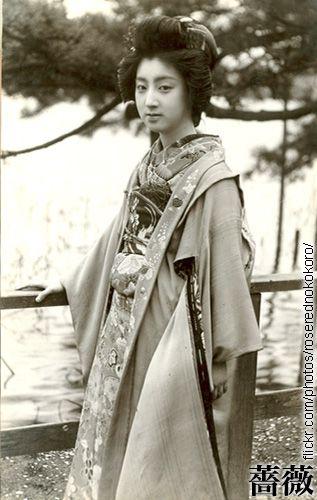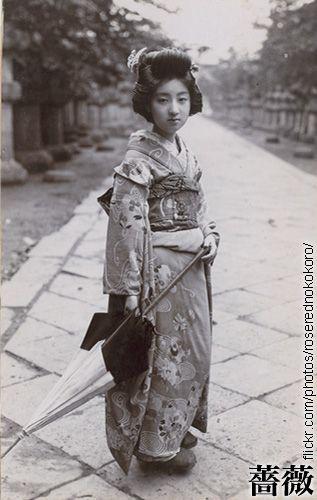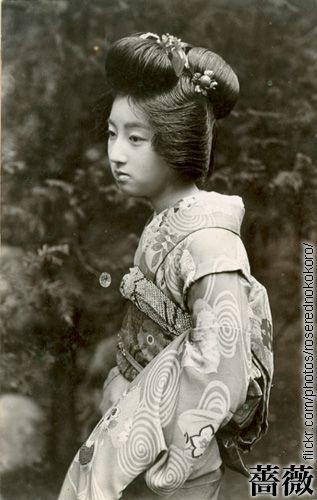 Sakae (さ か え) - geisha district of Shitayya (Shitaya) Tokyo Taisho period, was popular after the Russian-Japanese War, with its image is printed postcards.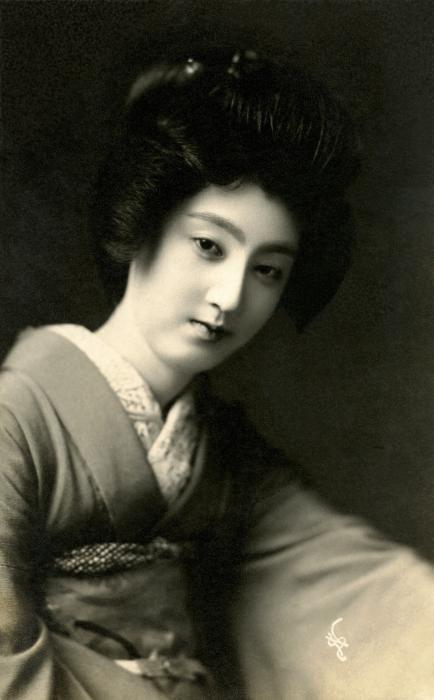 1910. In Kimono dragonfly.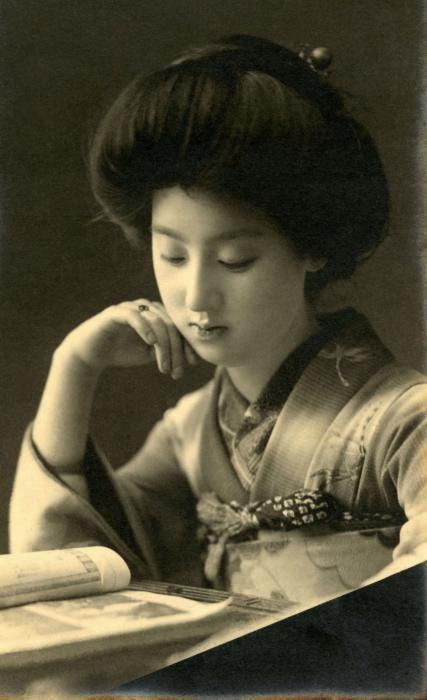 Osome (お そ め) [Real name: Hide Ueba]; 1923-2012 gg.
Geisha of Gion district of Kyoto, studied in Tokyo, worked between Tokyo and Kyoto, was the inspiration for a number of novels and films in Japan.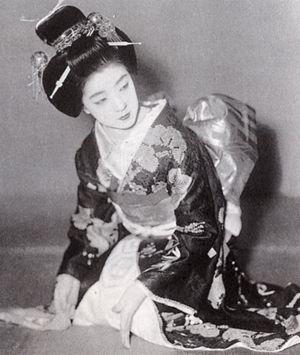 District Shibanshi Tokyo geisha after washing your hair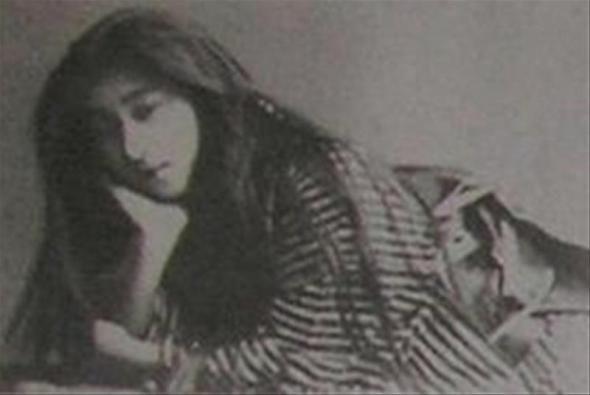 Eiryu (栄 龍) geisha district of Shinbashi Tokyo Meiji period.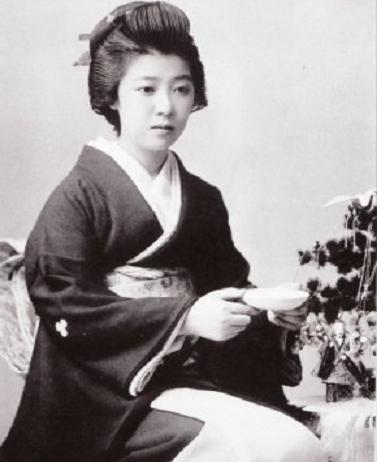 Tamagiku (Tamagiku) home geisha Tamagawa (玉川 屋 玉 菊).
The photograph her 17 years, in 1891, her portrait has won first place in the competition "100 Beauty", held at the famous 12-storey building Ryounkaku in Tokyo's Asakusa, the competition was confined to six months of opening the building.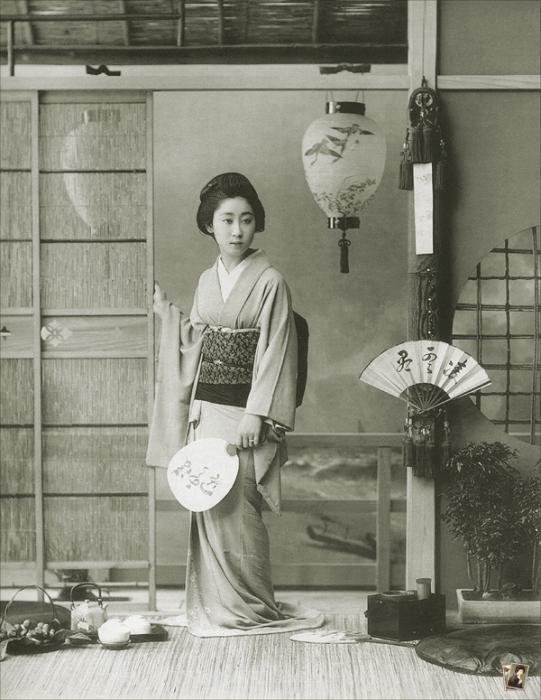 Rёunkaku before and after the Great Kanto Earthquake in 1923.
Rёunkaku (Ryounkaku) was built in 1890, designed by Scottish engineer Barton. Twelve-brick tower height of 69 meters, with electric lights and even two lifts designed Ichisuke Fujioka - founder of Toshiba, they had a carrying capacity of up to ten people and worked from the first to the eighth floor, however, six months later they had to shut down for safety reasons .
Rёunkaku was the first Japanese skyscraper in the Western style, he quickly became a landmark and a symbol of Tokyo's Asakusa district. It was a large entertainment complex for visitors from all over Tokyo, there were about forty-six shops selling goods from around the world, as well as art exhibitions on the ninth floor. With viewing platforms equipped with the tenth and twelfth floors, on a clear day you can see Mount Fuji.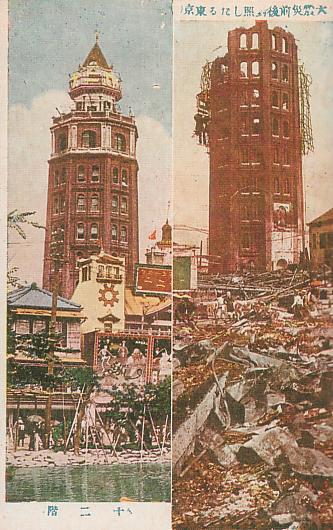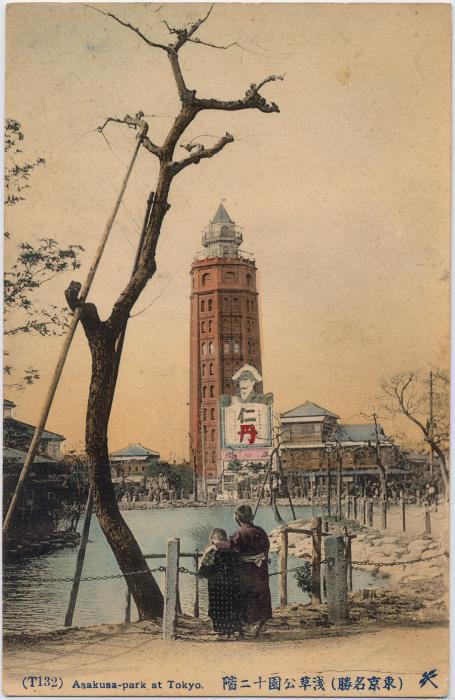 Momotaro home geisha Sagami (Momotaro of the Sagamiya geisha house (相 模 屋 桃 太郎)) She took second place at the aforementioned beauty contest.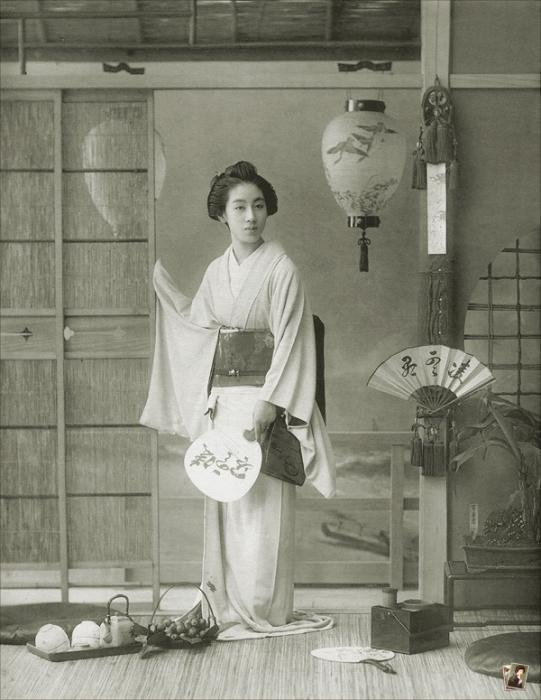 Kotoyo of the Nakamura geisha house (中 村屋 小 豊 [小 と 代].
Kotoy home geisha Nakamura won the third place.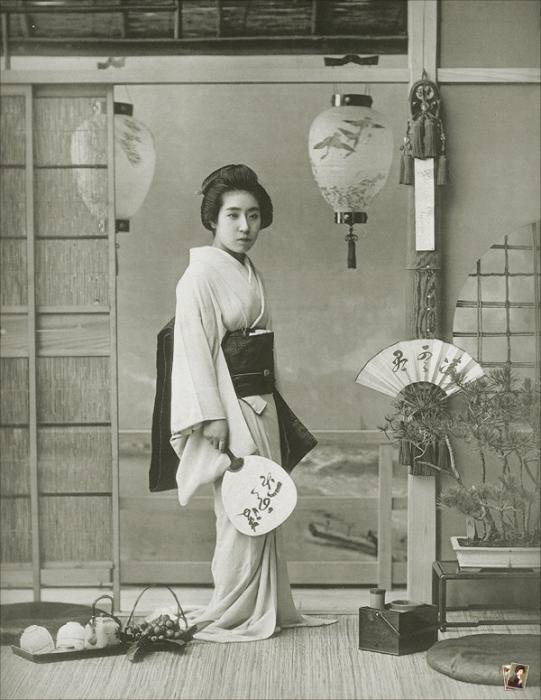 Emiko Yagumo (八 雲 恵 美 子); 1903-1979 gg.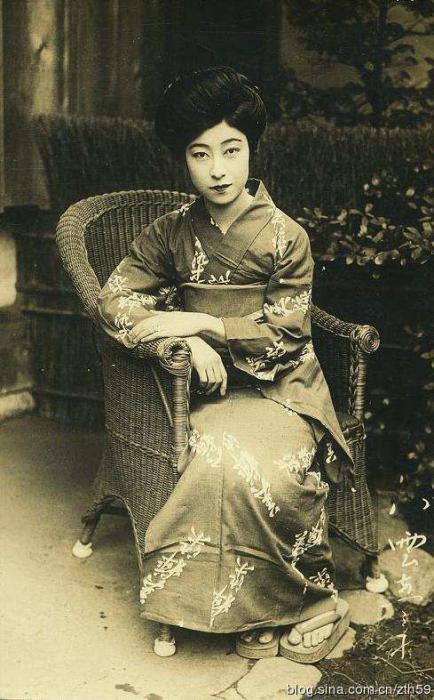 Ichimaru Edokouta (江 戸 小 歌 市 丸) [Real name: Matsue Goto]; 1906-1997 gg. Born in Nagano Prefecture, at sixteen became an apprentice geisha, and at the age of nineteen years moved to Tokyo in the Asakusa district, was a famous singer in Japan.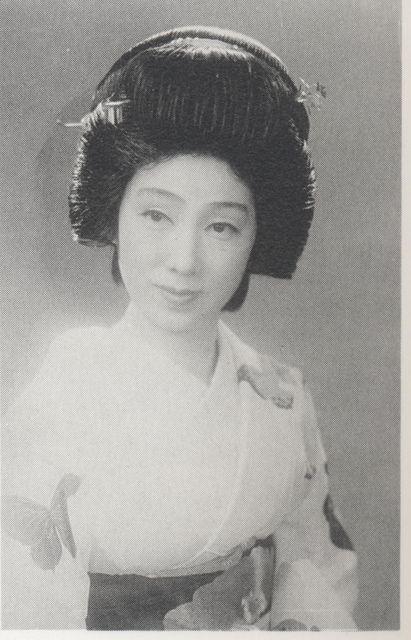 Kyoto geisha.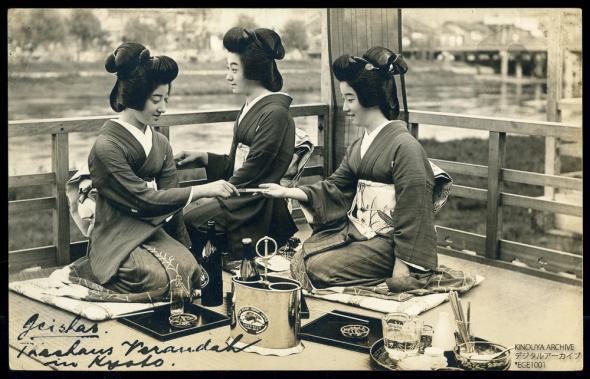 Geisha Tokyo Shinbashi district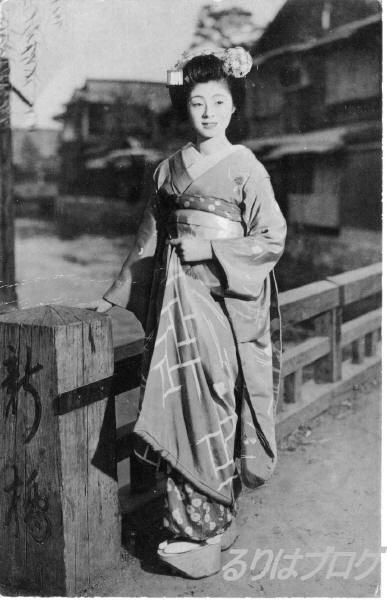 Tokyo, 1890. Geisha Shinbashi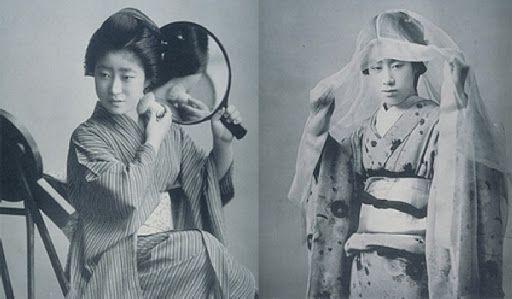 Hakodate, Hokkaido apprentice geisha with manual drum 1955.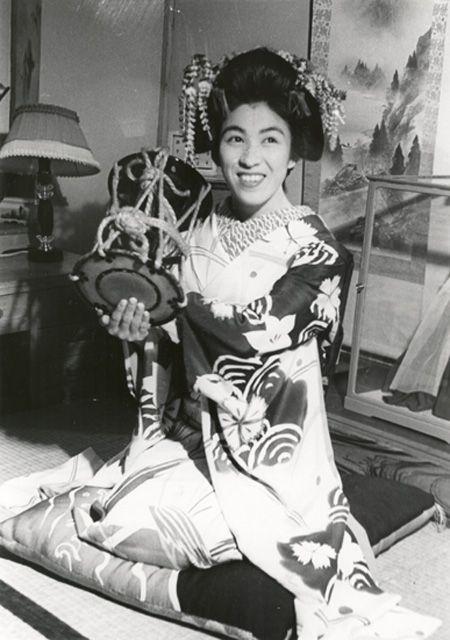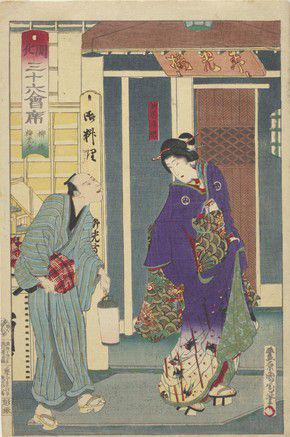 Geisha district Yanagibashi Tokyo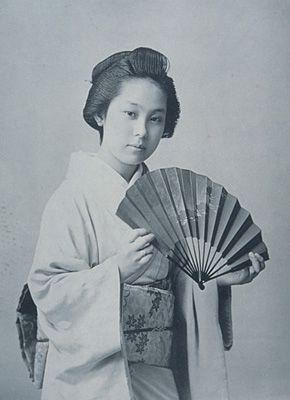 At the end of the Edo period (1603-1868), the area Yanagibashi near Ryogoku bridge was the main area of ​​Tokyo geisha.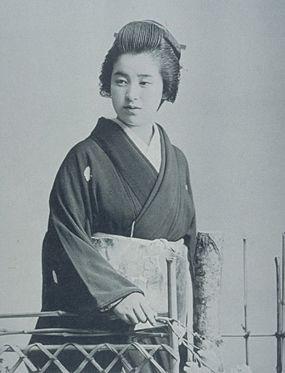 Taisho period (1912 -1926).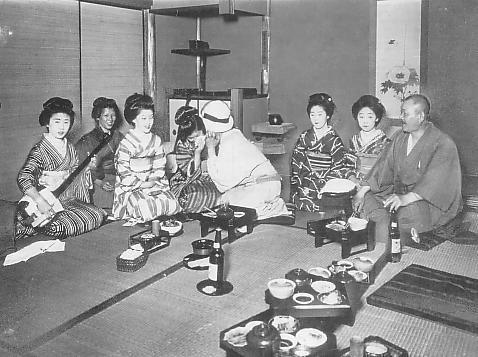 Presumably the 20s.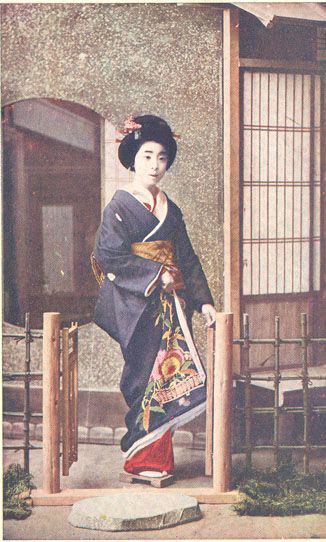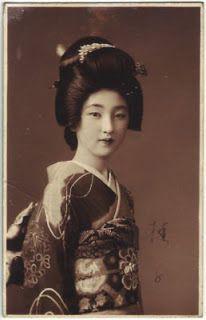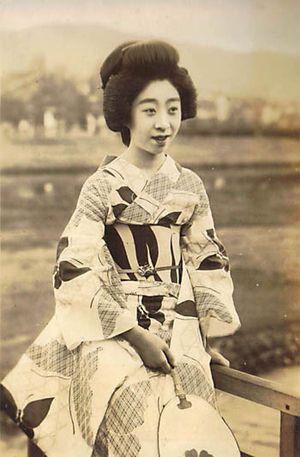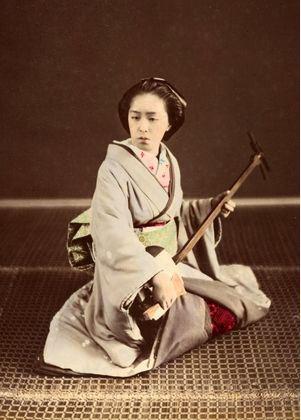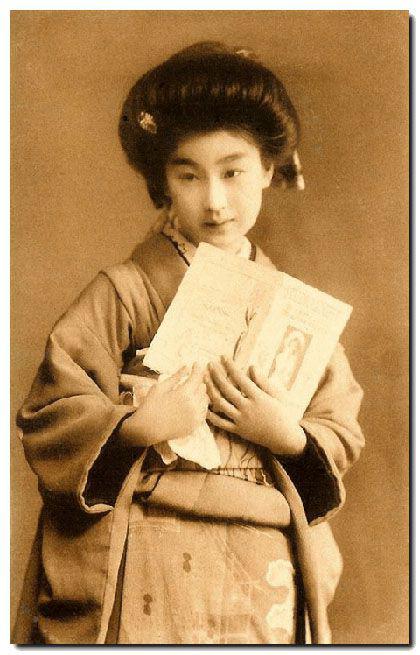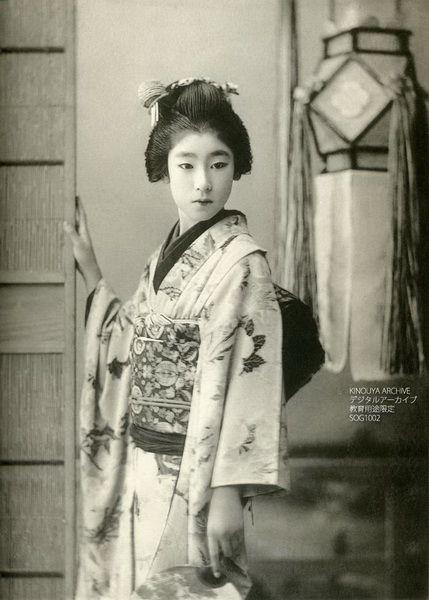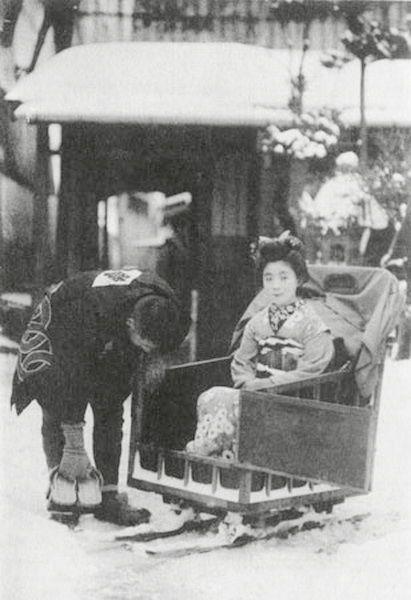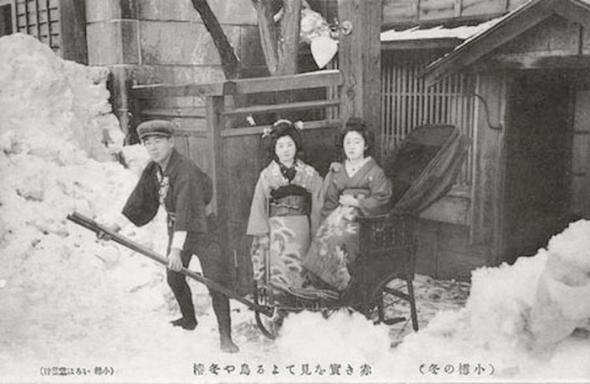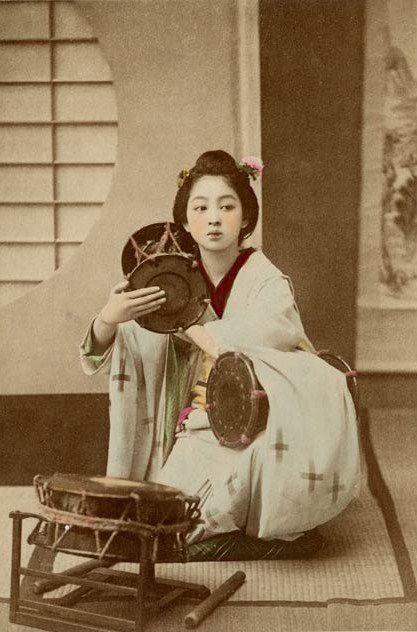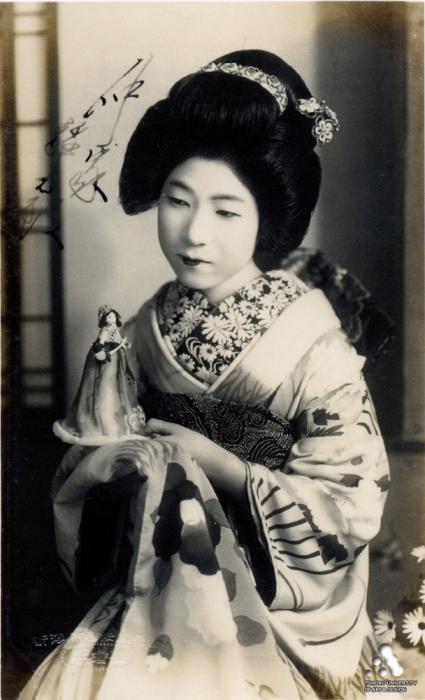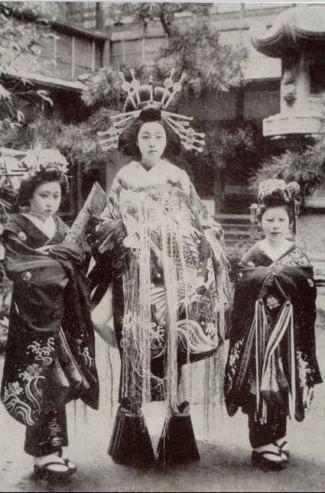 Yoshivara Tokyo geisha pass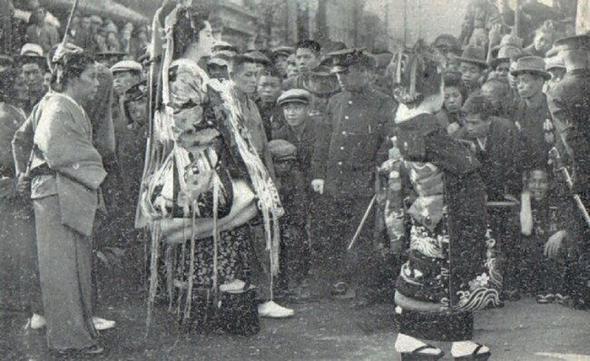 Source: en.rocketnews24.com