Ruby Dickinson native of Wales, in his young age (3 years) already holding a tattoo machine.
And all because of the fact that her father wants to daughter followed in his footsteps. The father even ordered a special machine from the state for its tiny pens.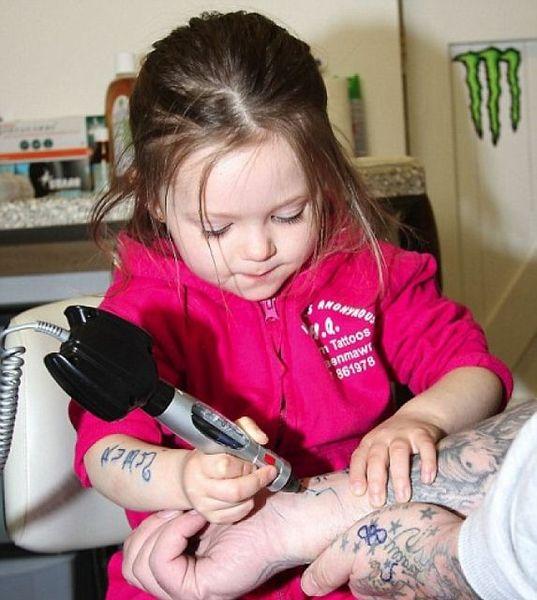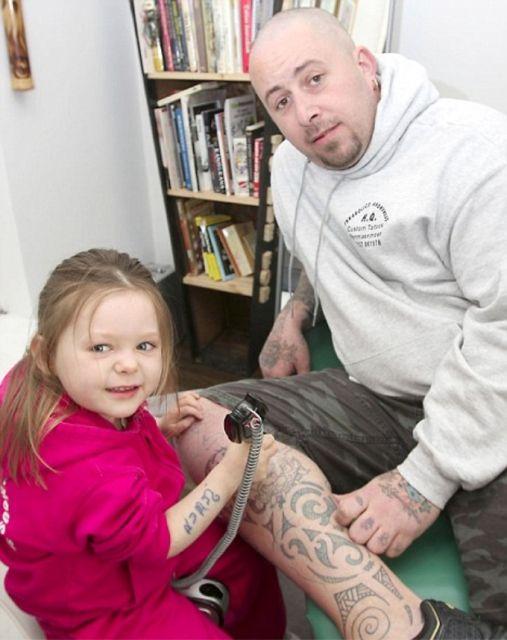 Now the child is practicing his favorite pattern - spider (what a nice imagination ...... spider) ornamented on the body of the pope, who do not care if the child is screwed up, because he is already 70% of the body is covered with paint. Yeah, a little spider on the landscape will not be affected. Pope asserts that the daughter of a great career waiting, and the price tattoo machines much lower cost of 5 years of study at the university. Waiting for the Guinness Book of Records!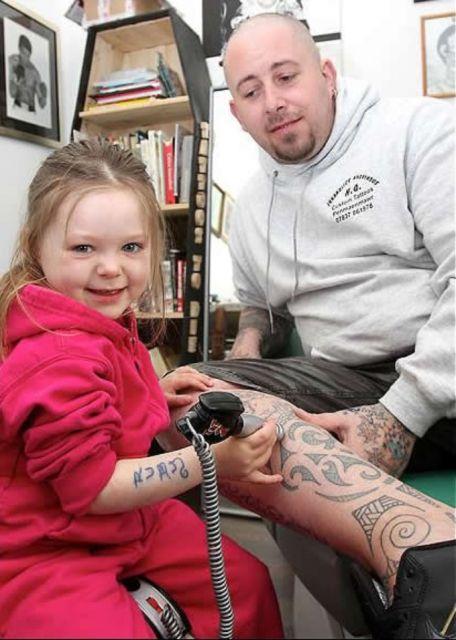 Source: vk.com