It is fashionable to decorate your body with all sorts of tattoos, and famous personalities, of course, is no exception to this trend. His ingenuity in the choice of images, forever immortalized on the body of the same show, both men and women. In today's issue we will show you some tattoos foreign actresses and singers, who have had recourse to the services of tattoo parlors. Among these celebrities - Katy Perry, Lindsay Lohan, Rihanna, Megan Fox, Sienna Miller, Charlize Theron, Scarlett Johansson, Jessica Alba and many others.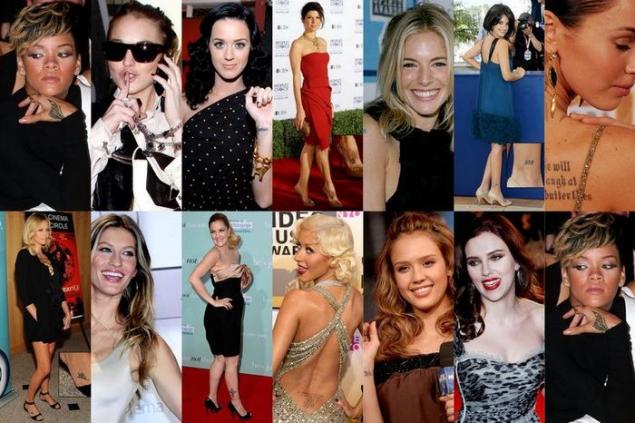 Christina Aguilera shows off her tattoo in the lower back, which shows the initials of her husband Jordan Bratman, and the Hebrew phrase.
On the inner side of the left hand in Scarlett Johansson has a colored tattoo of a sunset.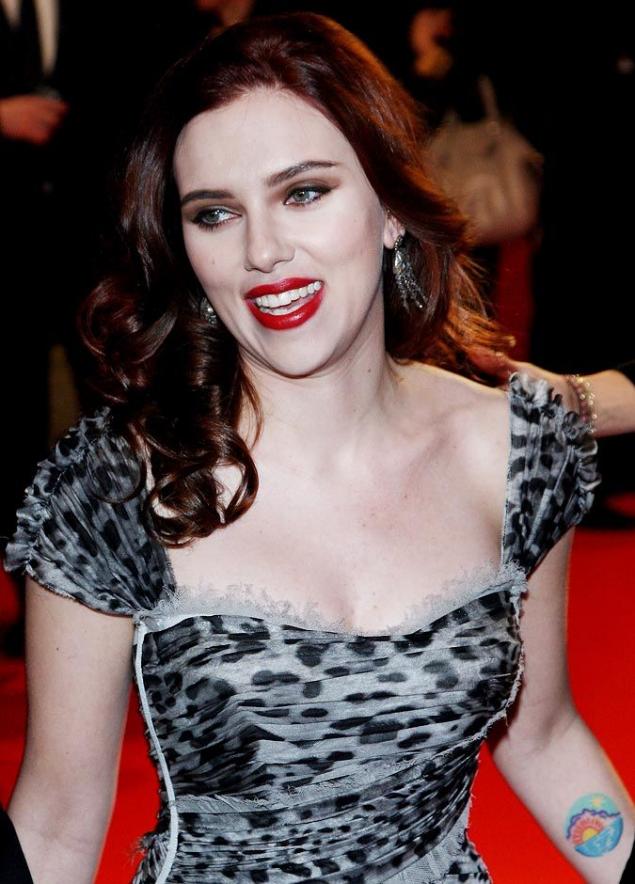 Jessica Alba shows off her tattoo on her wrist - a Sanskrit symbol of the lotus flower. She also has a tattoo of a butterfly on her neck.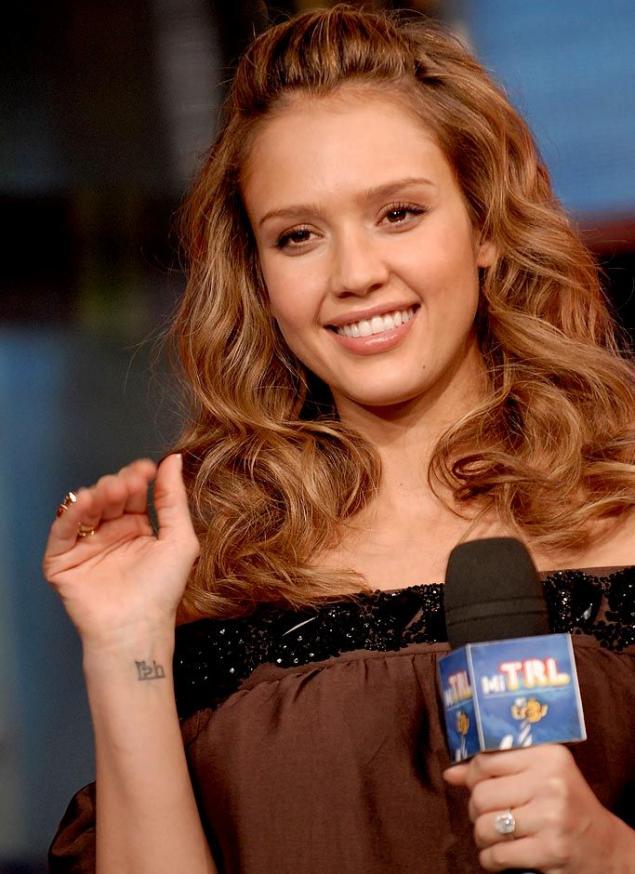 A tattoo of a cross Drew Barrymore is one of many on the body of a famous actress. The picture did not get a tattoo Drew - angel, butterfly, flowers and the moon.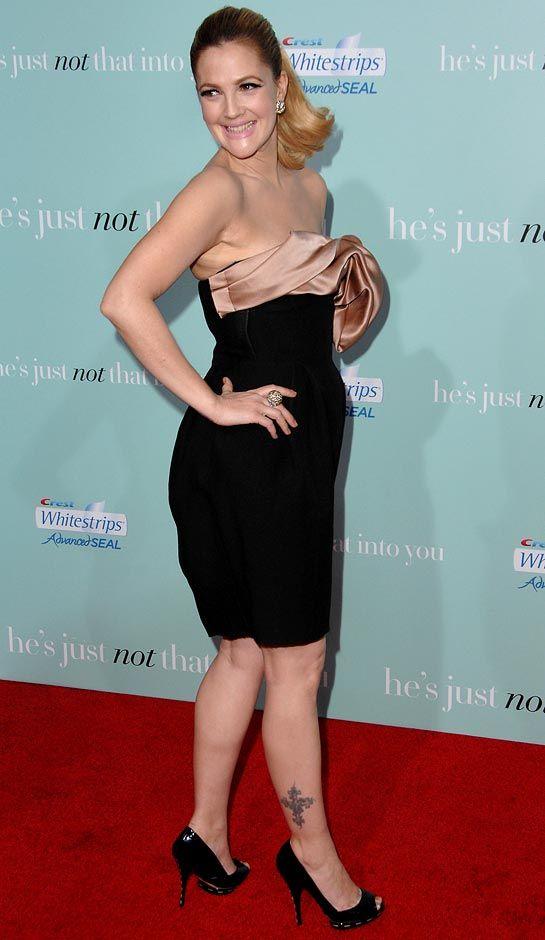 Despite the fact that Gisele Bundchen - the star of the first magnitude, it is decorated with tiny wrist asterisk.
Barely noticeable tattoo of a flower adorns his right foot Charlize Theron.
One of the many tattoos Megan Fox: a quote from Shakespeare's "King Lear" at the right shoulder blade.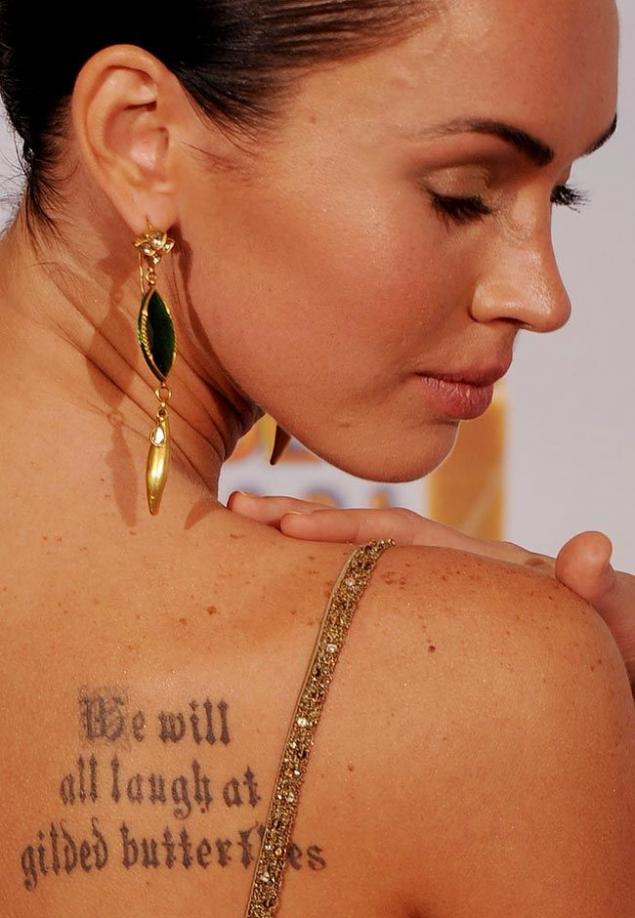 Penelope Cruz love to numerology reflected in the tattoo in the form of three eights.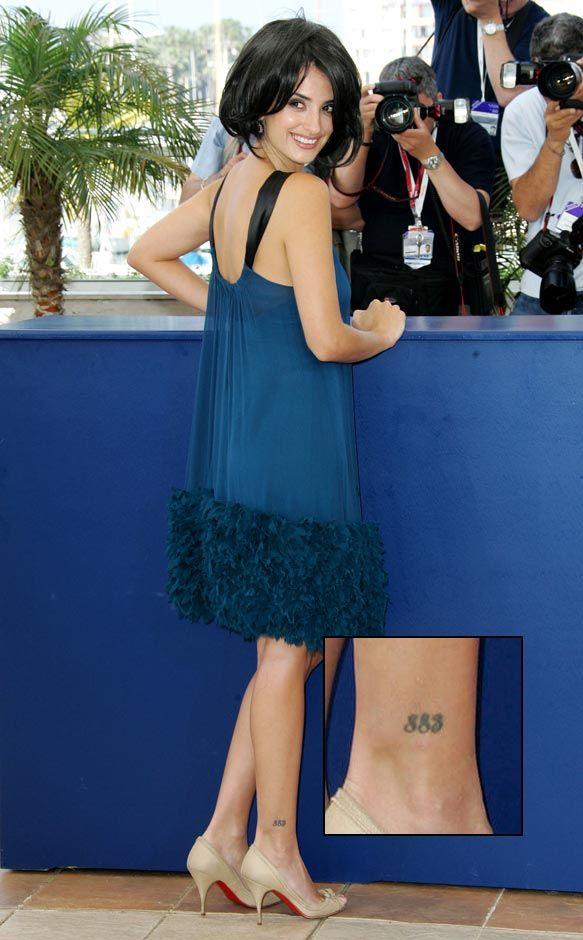 Sienna Miller's shoulder is decorated by three blue stars.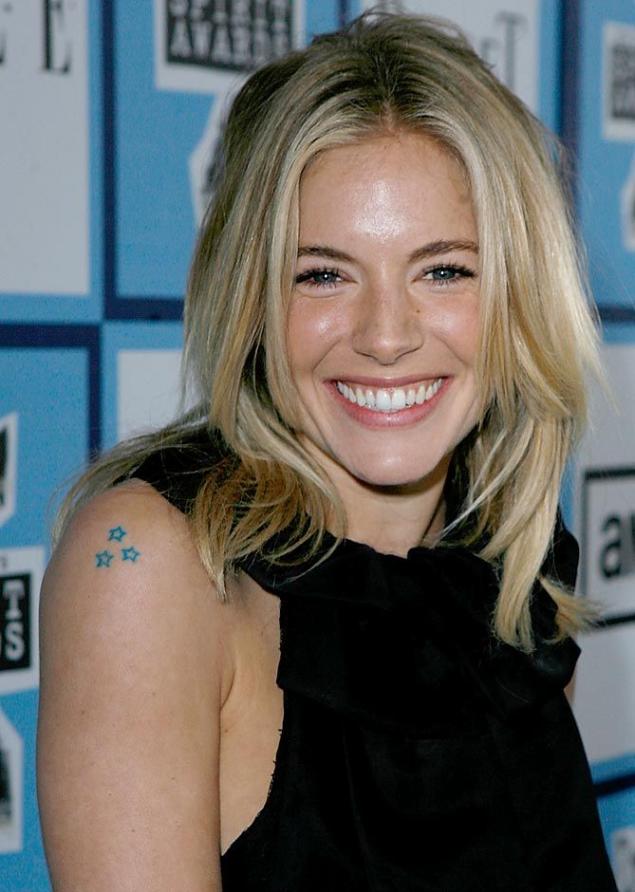 Marisa Tomei graced his foot Eye of Ra (Horus) - a symbol of royal power and eternal life.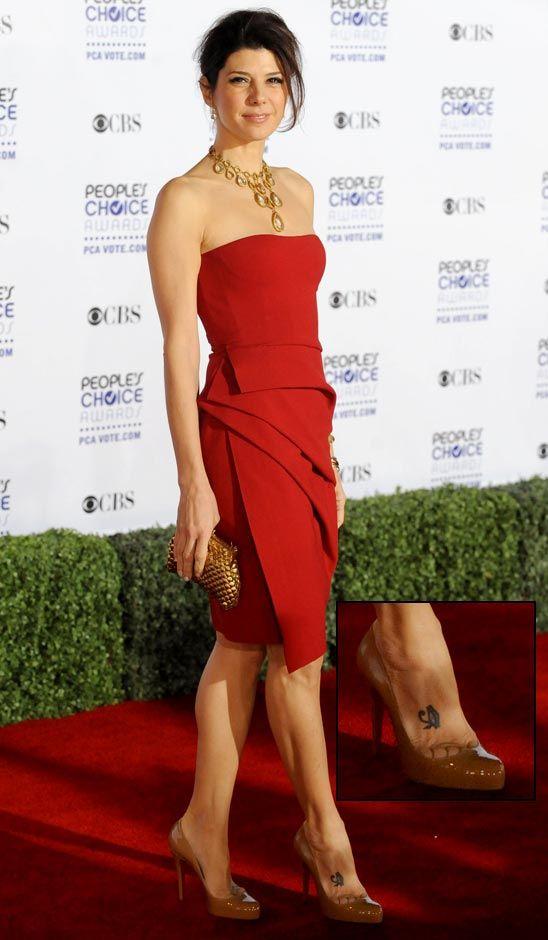 Katy Perry loves Jesus, and says it right on your wrist.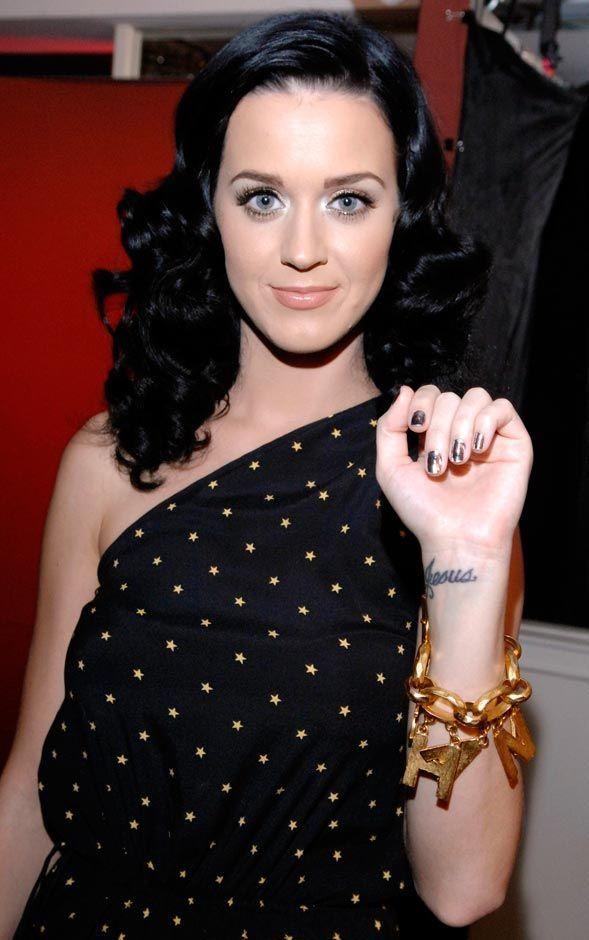 Lindsay Lohan We have a fun tattoo on his index finger, "Shh ...". Also, the owner of a tattoo is a singer Lily Allen.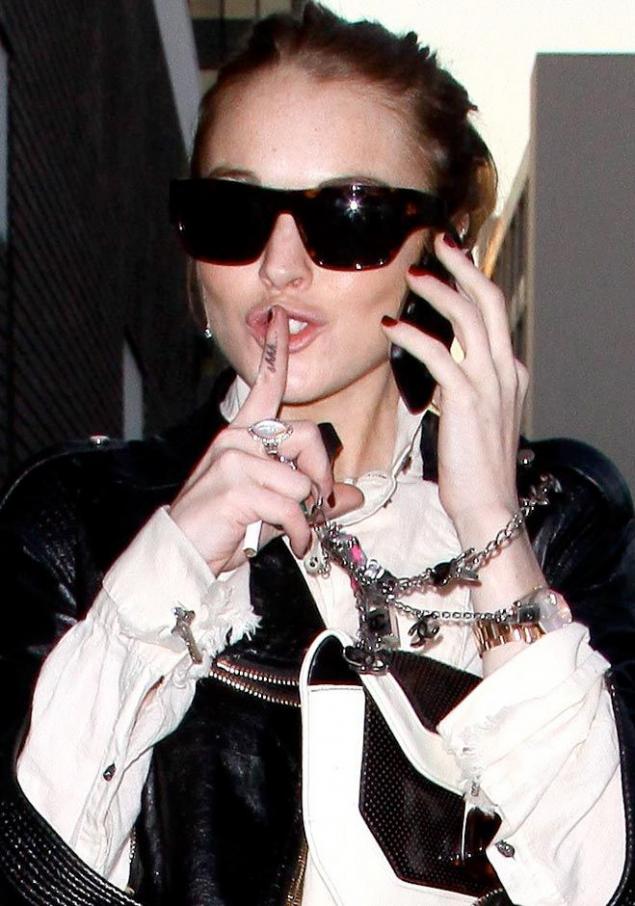 Rihanna flaunts on the wrist tattoo with tribal ornament.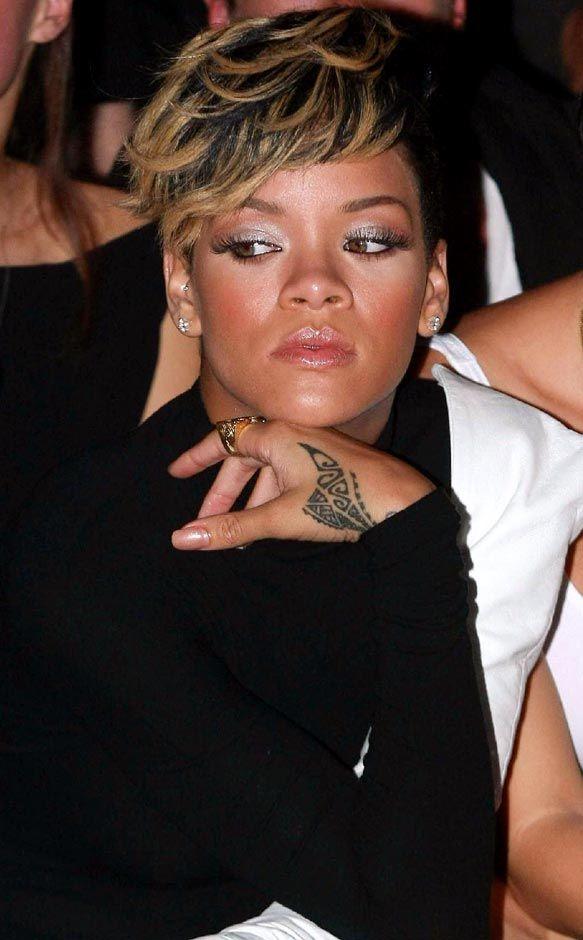 via Source