To create a vivid and memorable image of actors and actresses on the set of the film is often applied to imitation tattoos. Sometimes it looks captivatingly beautiful, and sometimes intimidating. I bring to your attention a selection of vivid and memorable tattoos from the movies.
17 photos from here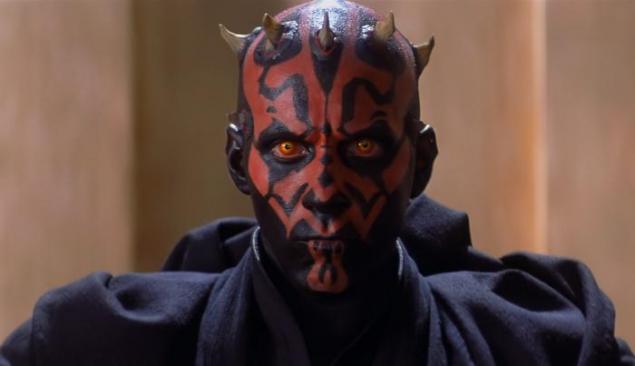 1. The body of the hero Ryan Gosling (Ryan Gosling) in the movie "The Place Beyond the Pines» (The Place Beyond the Pines) was covered with lots of tattoos. After filming the actor confessed that he was opposed to such a number of Tattoos, but the director insisted.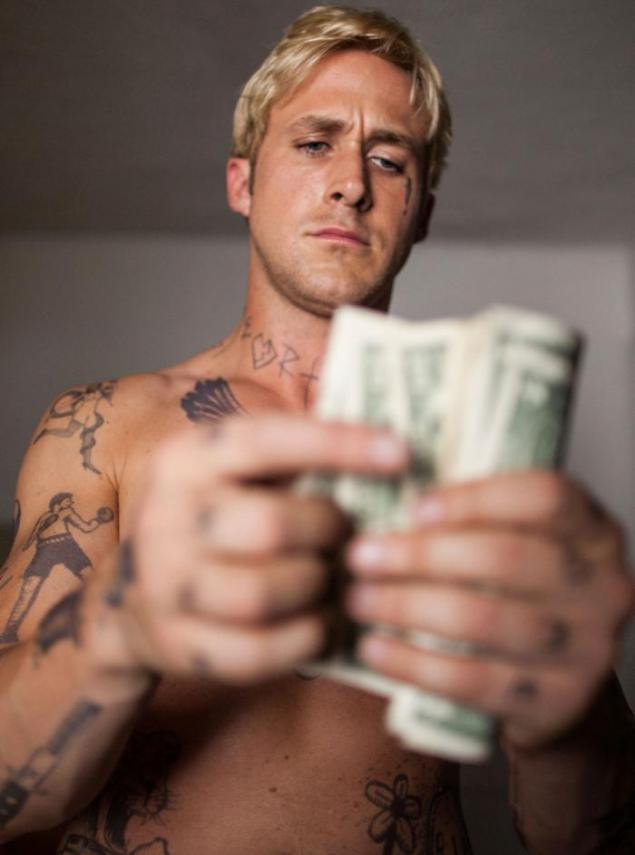 2. "Remember» («Memento») by director Christopher Nolan had a tattoo of vital importance to the protagonist. So a man who suffers from a rare form of amnesia, receives a message from its memory.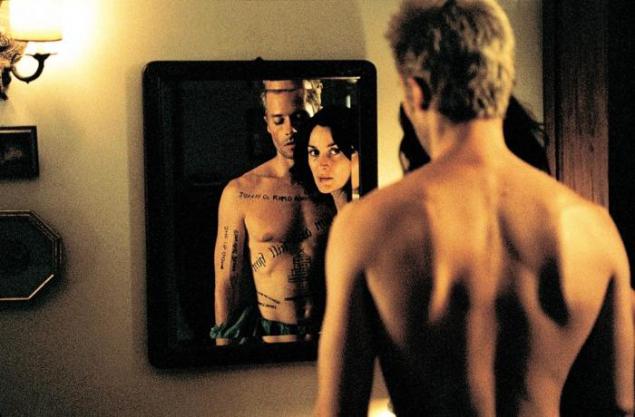 3. In the film "Cape Fear" actor Robert De Niro played a man who lives a sense of place.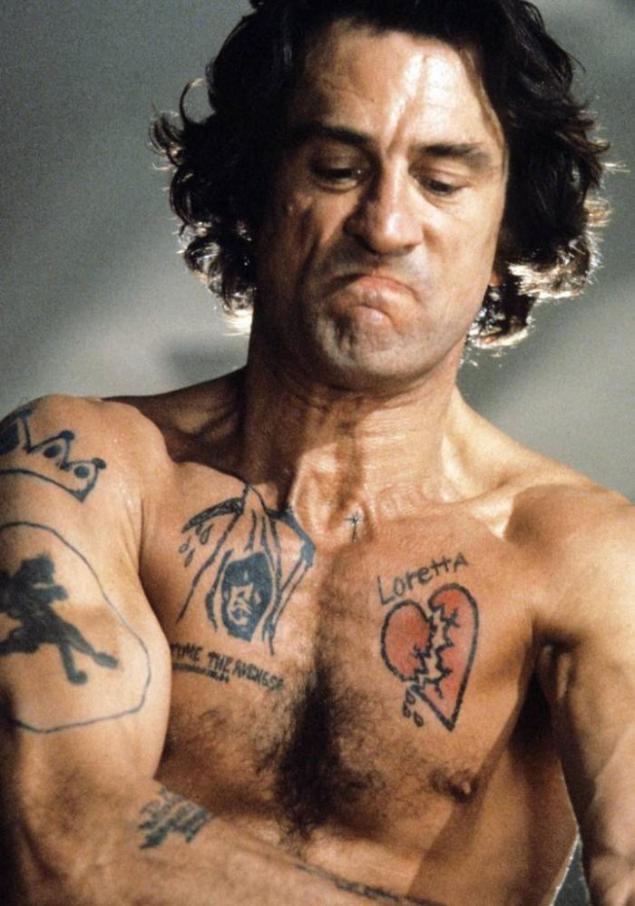 His back was decorated with a tattoo of the hero in the form of bowls of scales.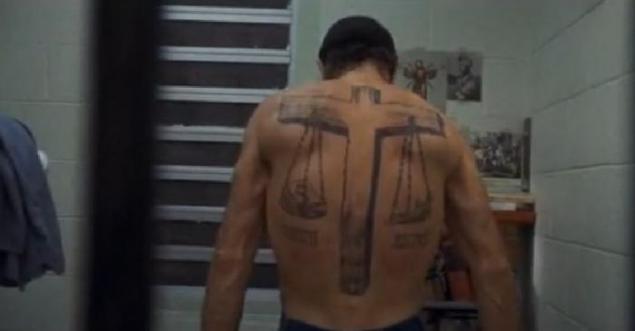 5. "The Girl with the Dragon Tattoo" actress Noomi Rapace played that same girl with the tattoo.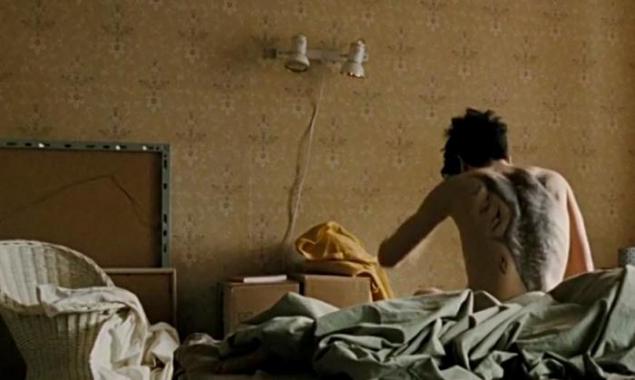 6. The body colorful characters Brad Pitt in the movie "Snatch", too, was covered with tattoos.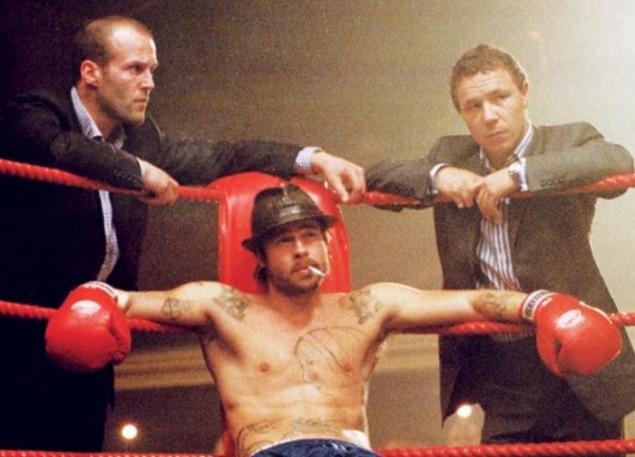 7. When filming the movie "Alpha Dog," directed especially do not bother with the selection of tattoos. For example, characters in the body of Justin Timberlake (Justin Timberlake) means "ice skating".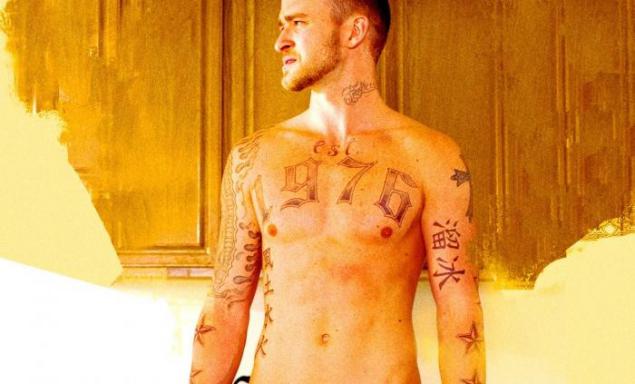 8. Cross on the back of Sean Penn (Sean Penn) in the movie "Mystic River" was not only a symbol of faith, but also denied the ability of the hero to revenge. (I will add on my own - a great movie)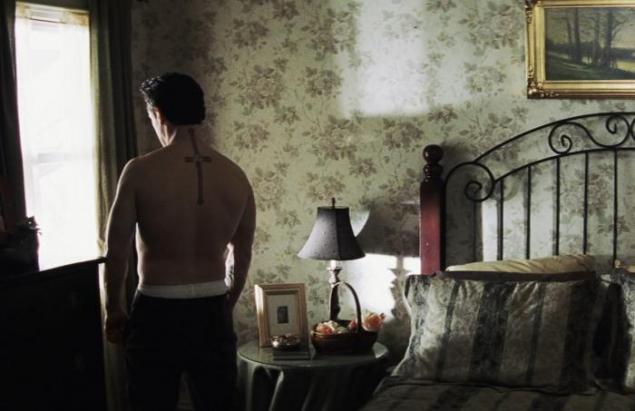 9. In the film "Desperado" Danny Trejo (Danny Trejo) demonstrated their real tattoos. What is remarkable is that all of them were made in prisons.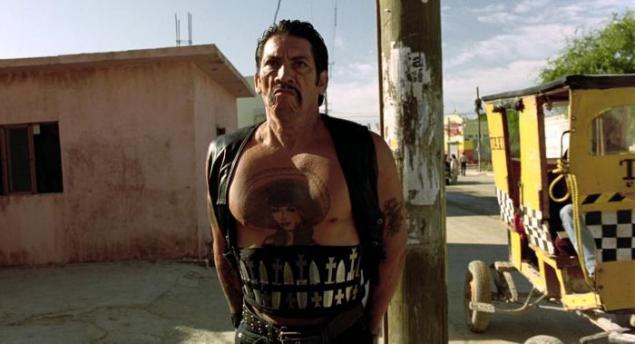 10. Tattoos on the muscular body of Tom Hardy (Tom Hardy) in the film "Fighter" symbolized the dark past of the hero.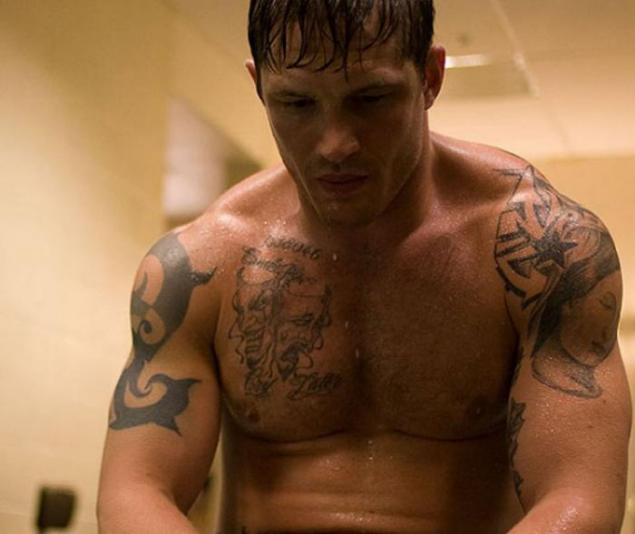 11 colorful characters Ray Park in the «Star Wars: Episode I - The Phantom Menace» remembered by many.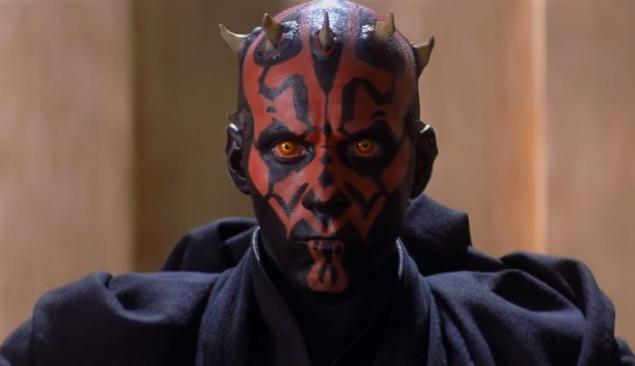 12. The actor Viggo Mortersenu (Viggo Mortensen) needed a tattoo in the movie "Eastern Promises" for creating a Russian kingpin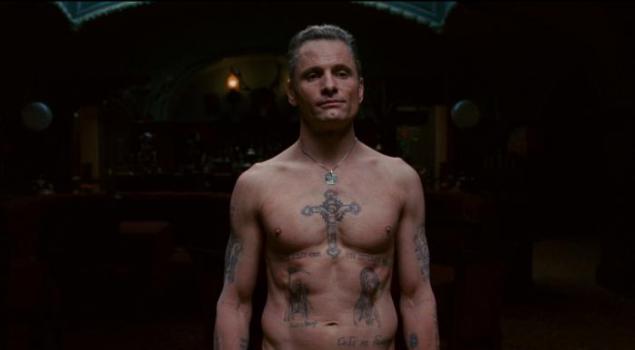 13. Tattoos on the hands of Angelina Jolie (Angelina Jolie) in the film "Wanted" by director Timur Bekmambetov showed strong character of the heroine.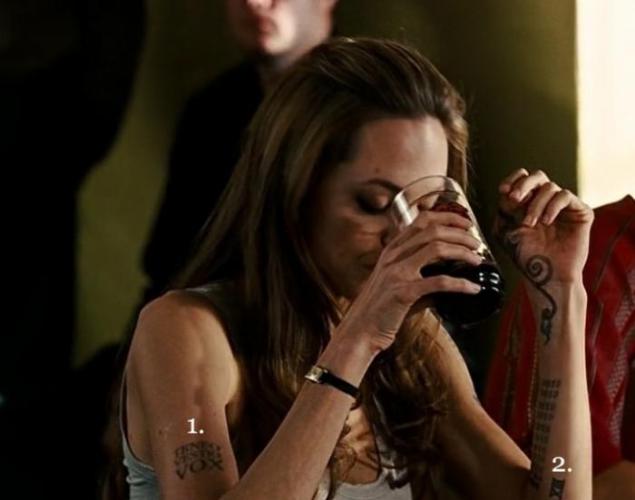 14. Actor Johnny Depp left a tattoo of Captain Jack Sparrow from the "Pirates of the Caribbean" and wears it to this day.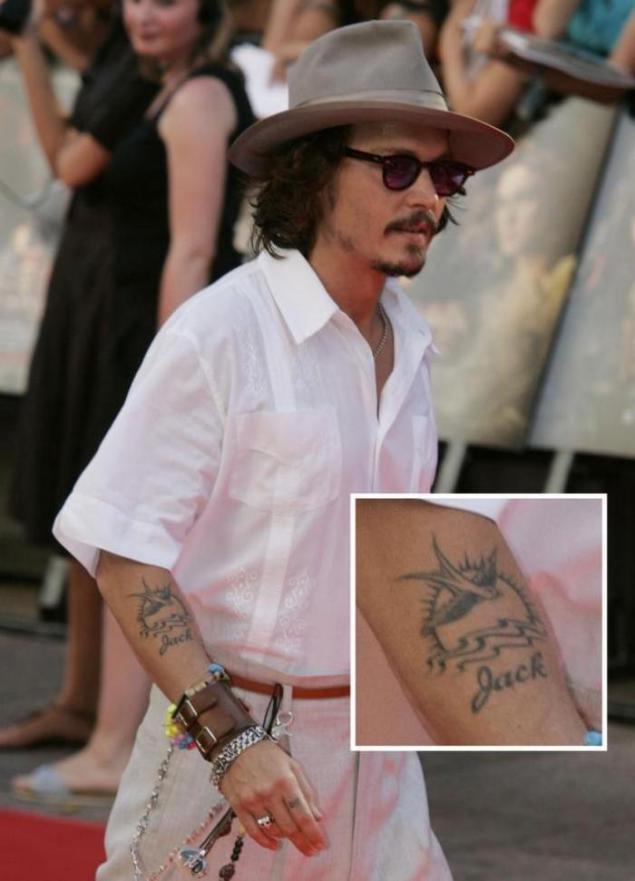 15. Hardly any of the guys will be glad to find in his back tattoo "Sweetie" or "Dude", waking up after a hectic party. In the movie "Dude, Where's My Car?" Have played a starring Ashton Kutcher (Ashton Kutcher) and Seann William Scott (Seann William Scott).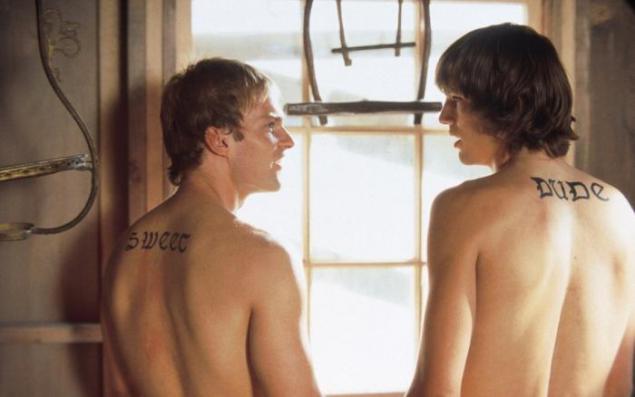 16. Memorable tattoo on the body of George Clooney (George Clooney) in the movie "From Dusk Till Dawn."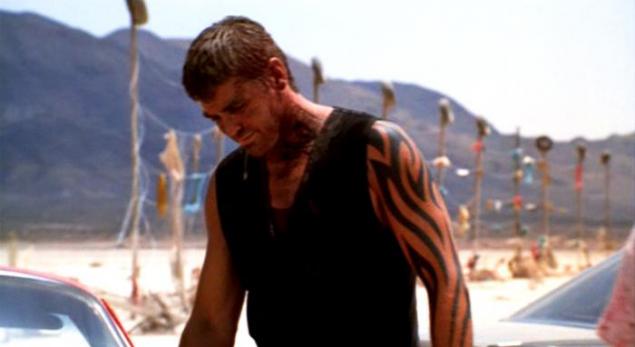 17. Character Jared Harris (Jared Harris) in the movie "The Curious Case of Benjamin Button" adored his wearable paintings.
That's all. Friends add!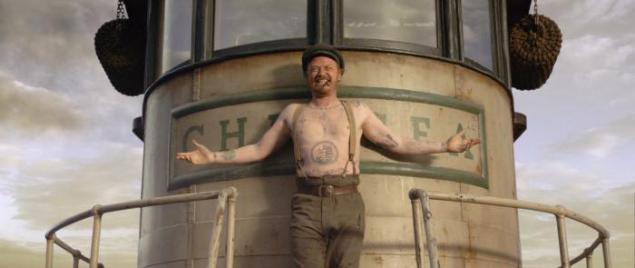 Source: