Tattoos - it is a passion, and many, once a good master, not limited to the one painted underwear. And some do tattoo right on her face, sometimes successfully, sometimes - a failure. The horror that such artistry is virtually impossible to remove. Although it is unlikely these owners tattoos are considering such an option.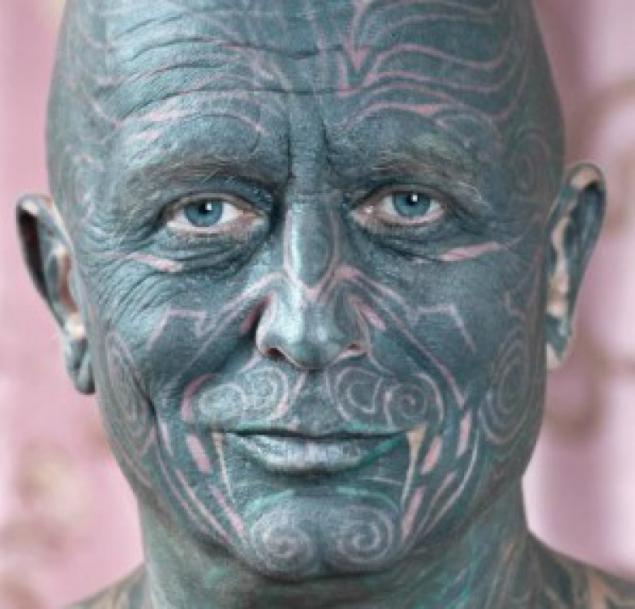 In 2013, politician, artist and composer Vladimir Franz has become famous, he decided to run for president of the Czech Republic. 56-year-old Franz - a very interesting and charming man. He has a law degree, he is a professor in the field of dramatic arts, postmodern artist, stage designer and an opera composer. Tattoos covering most of his body, as well as body piercing, and his hair is often painted in blue. About his appearance, he says: "My tattoo - my own little garden. This is not an obstacle but an added value. The election - not a beauty contest. It is about
tolerance. "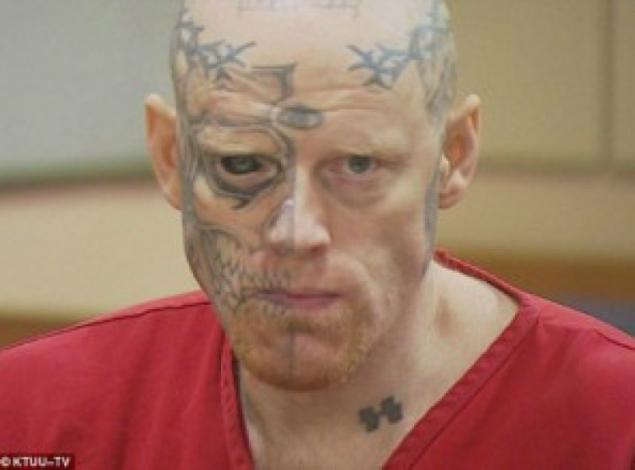 Heavily tattooed man with a solid eyeball was jailed for 22 years on charges of attempted murder and other crimes for shooting at police, investigating a series of burglaries in Alaska in January 2015. 39-year-old Jason Barnum nicknamed eyeball had a ball, including car theft and theft homes to satisfy his heroin addiction. When he stopped at a motel Merrill Field Inn in Anchorage, police noticed a parked car, ranking in the hijacking and Barnum entered the room. The offender opened fire on the guards of the order, hiding in the bathroom. Firing back, police wounded him in the arm and arrested. In court, Anchorage police chief Mark Mew urged the judge to look at the face of Barnum, which, according to him, his whole appearance has said that the offender "for a long time decided to dedicate his life to cruelty to other people»
.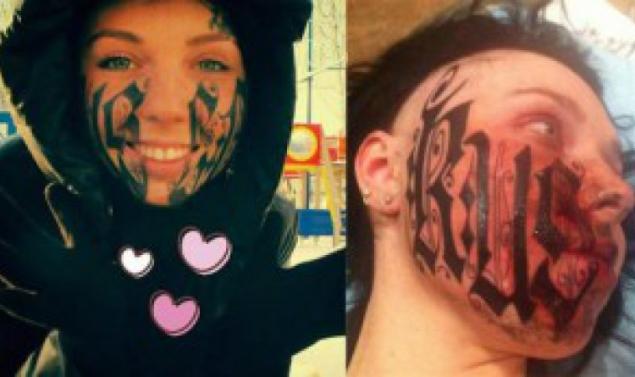 In 2013, the tattoo-ekstremal wrote his name in huge letters on the girl's face in less than a day after they met. Scandalous tattoo artist Ruslan Tumanyants famous painted stars face then 18-year-old Kimberly Vlemink in his studio in Courtrai (Belgium). Then Tumanyants wrote his name on the face of another girl. Olesya Tumanyants from Saransk allowed to get a tattoo with the name of "Ruslan" huge Gothic letters. After that, they were married.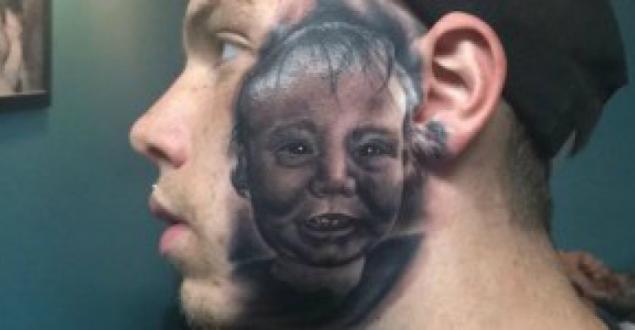 Christien Zehrist - 20-year-old from Houston, who took non-trivial solution to cover the left side of his young face like a bruise tattoo with the baby. Pictured portrait - Zehrista son Perseus, who nearly died, and this prompted his father to capture her child in the most prominent place. This tattoo has provoked a strong reaction in social networks, but Zehristu like it. "Beautiful tattoo with beautiful face on another pretty face," - he replied to the angry comments on Facebook
.