As part of the Sydney International Food Festival held annually open-air tasting of dishes from around the world, master classes chefs from around the world, presentations restaurants and much more. In 2009, the festival organizers asked the agency reklmnoe WHYBIN / TBWA requested to arouse public interest in the festival, emphasizing the international nature of the event.
Photographer Natalie Boog (Natalie Boog) and fudstilist Hegerti Trish (Trish Heagerty) to implement the idea creatives agencies WHYBIN / TBWA about edible flags characterizing the national cuisine. Typical dishes and products from around the world were put on a plate in the form of national flags.
South Korea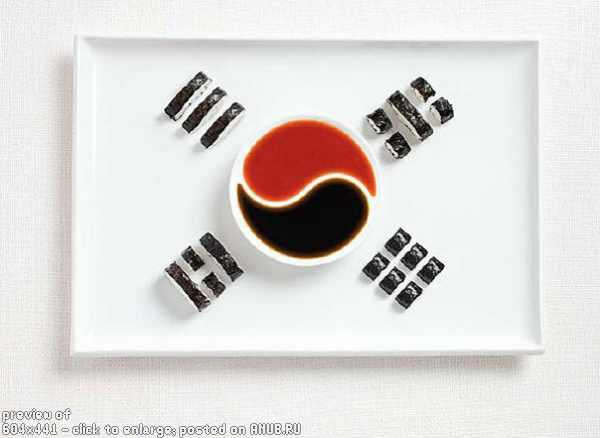 Australia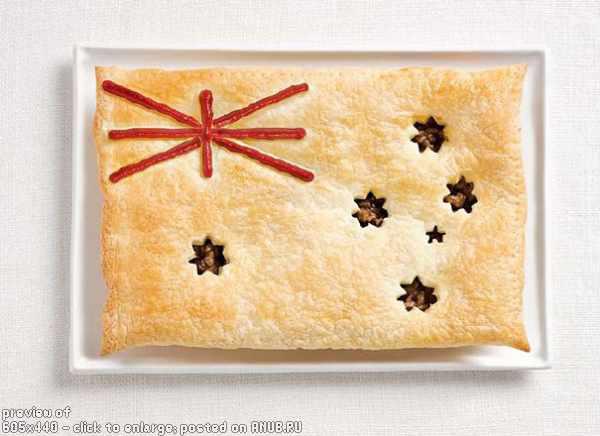 Brazil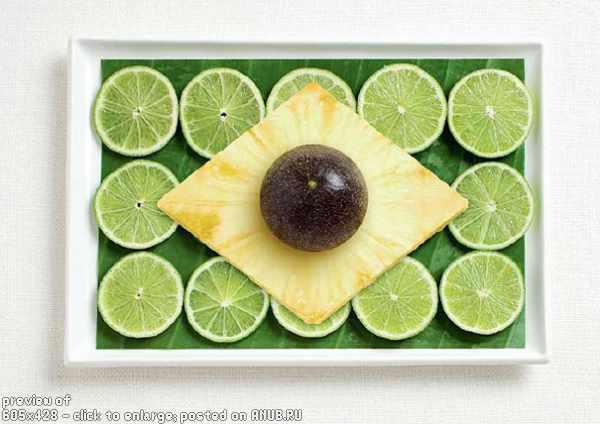 France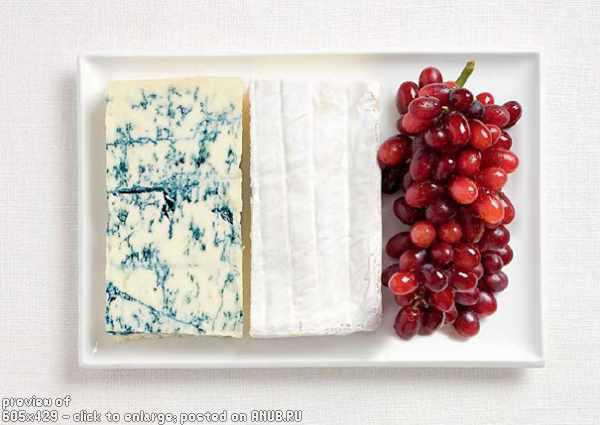 Greece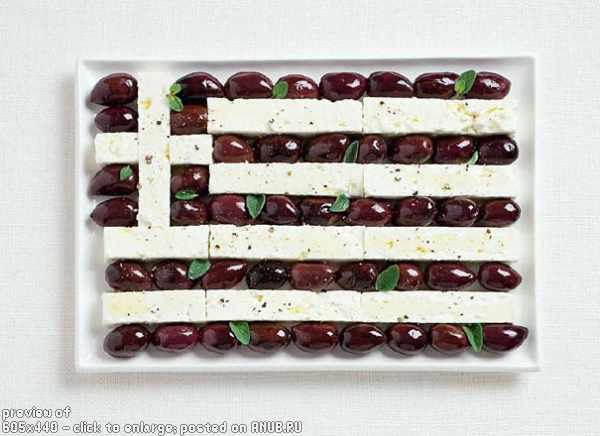 India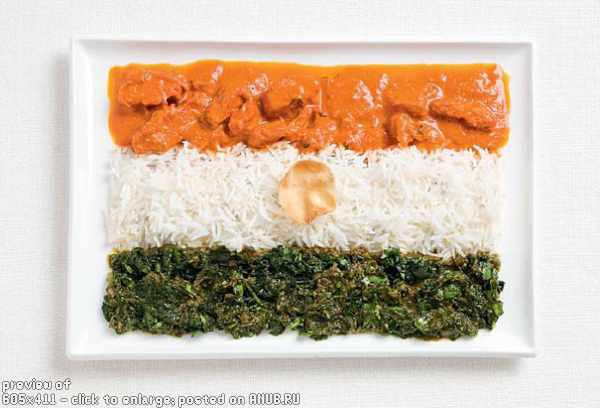 Japan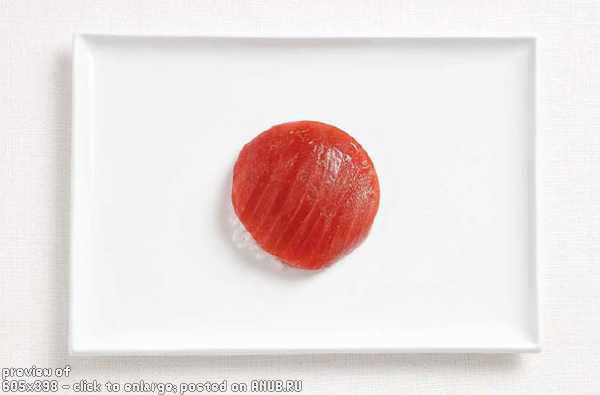 Lebanon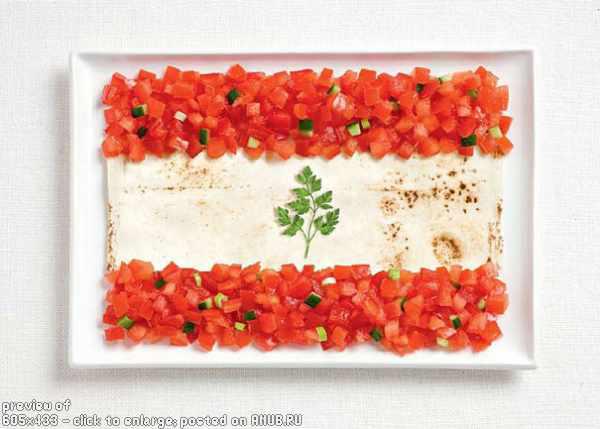 Spain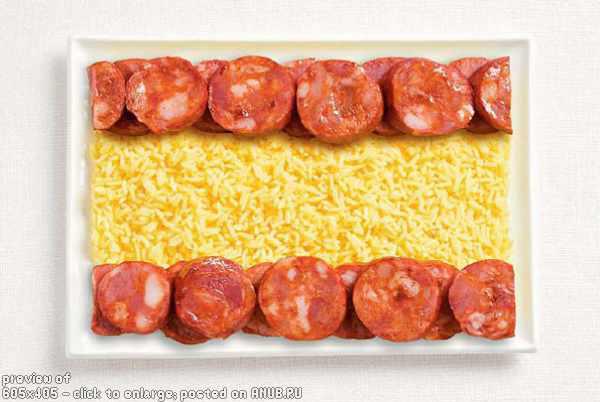 Switzerland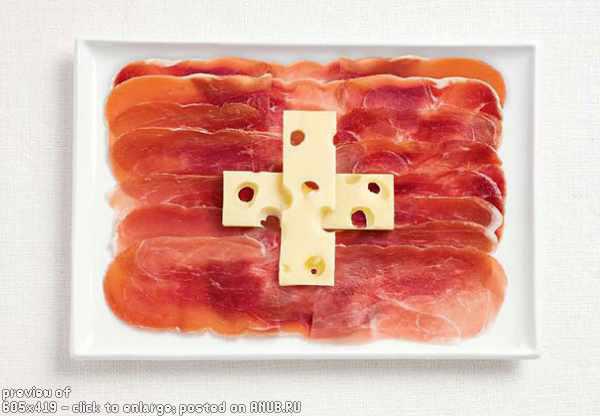 Italy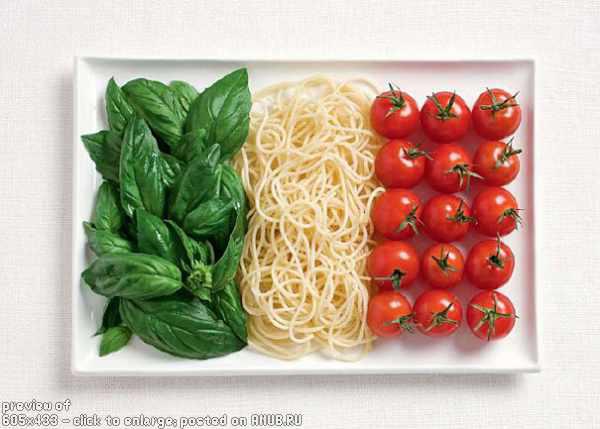 Vietnam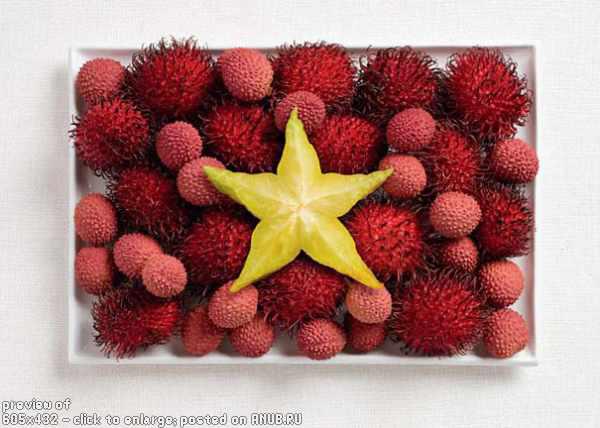 UK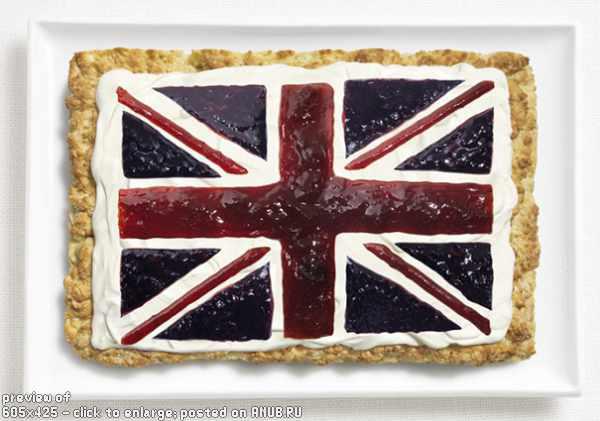 China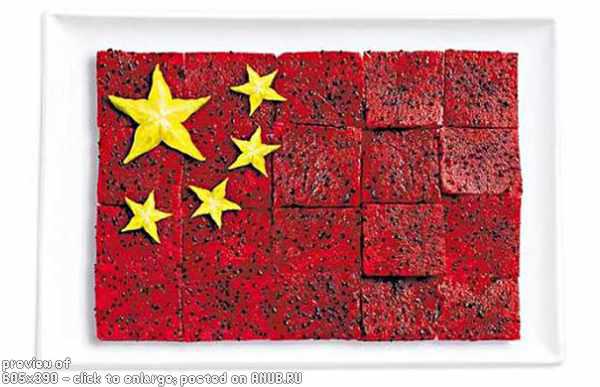 Indonesia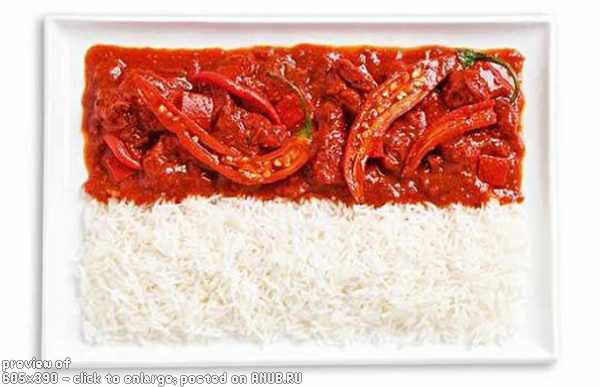 And for dessert flags of ice cream invented by the Greek agency creatives The Syndicate.
They took the case seriously, just sounds like a brand slogan "The world of self-indulgence," then we must take the hypothetical world, divide it into geopolitical objects somehow call them and come up with state symbols. As to this wonderful idea still had somehow priplesti ice cream, it was decided to depict the flags of sealed.
Federation Nirvana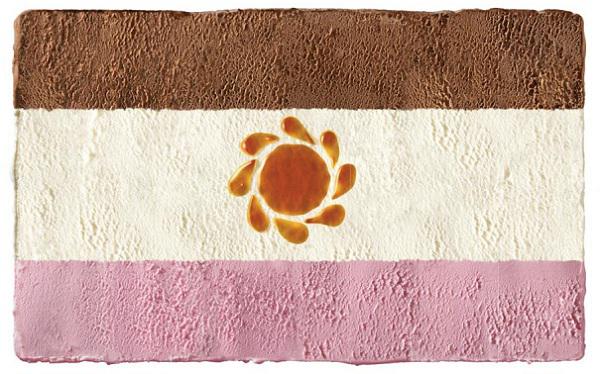 The Principality of Ecstasy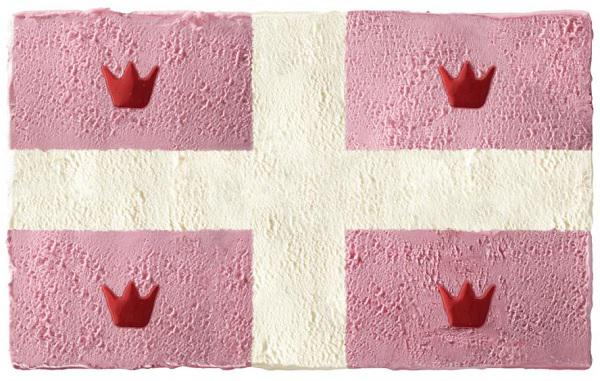 Sovereign states Euphoria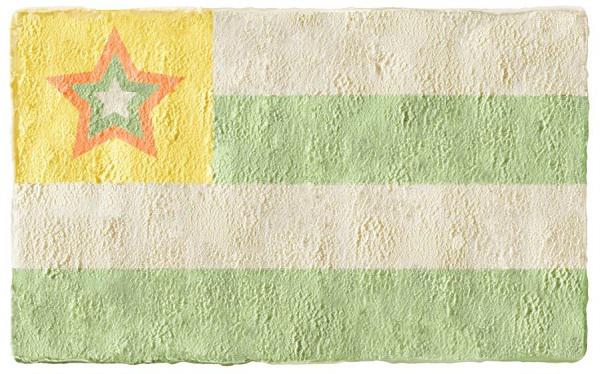 The Passion of the People's Republic of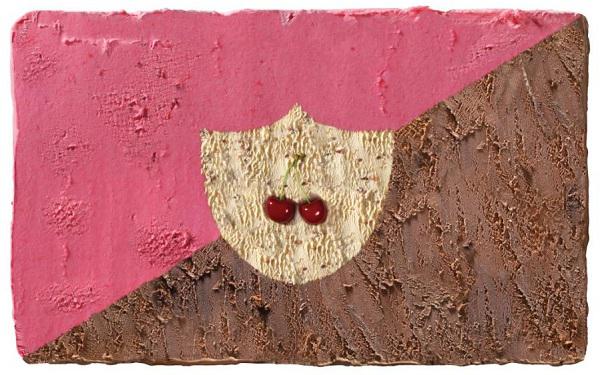 Emirates Bliss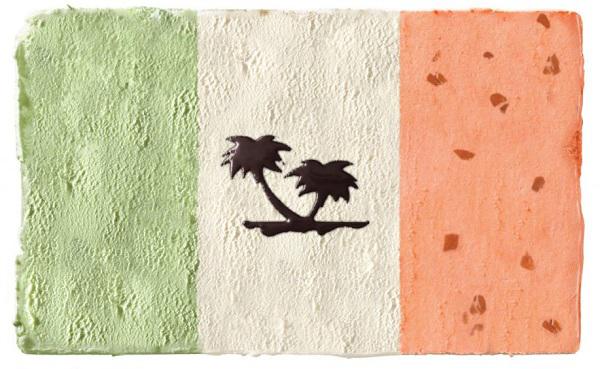 United States Delight