This week, Jon Favreau not only to determine the date of the premiere of his new film (9 May 2014), but also made recent additions to the stellar composition of performers playing in it. It was learned that a culinary comedy "Chef" and joined a great Dustin Hoffman. Besides him, to act in this film have also agreed to Scarlett Johansson, Robert Downey Jr., Sofia Vergara, John Leguizamo and Bobby Cannavale. The "Chef" himself Jon Favreau will play in three persons - as a director, screenwriter and protagonist of the film.
As the creator of another culinary film history, here we will focus on the eccentric chef, who was kicked out of the restaurant where he worked. But the hero Favreau did not indulge in despondency, and bought a grocery van to start all over again, and at the same time establish an uneasy relationship with his family. As you can see, we will have one more wonderful and tasty light film after which unbearably want to eat something delicious. And while the new kinoblyudo yet ready, we offer ready-to remember - the most appetizing and delicious movies.
1. Ratatouille (USA, 2007).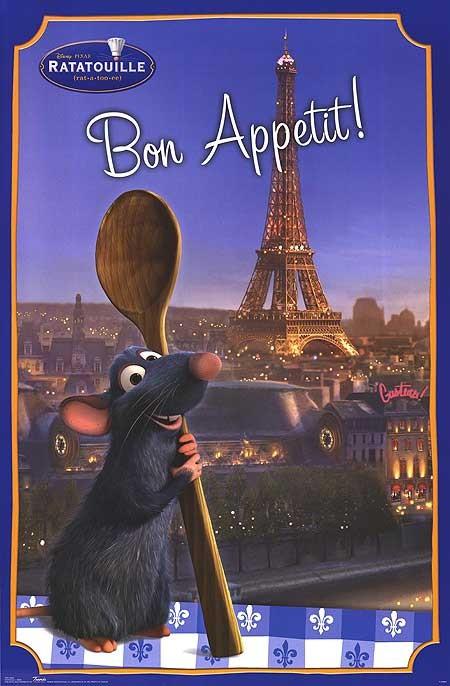 Adorable cartoon of a rat-Gourmet Remy, who cherishes his childhood dream of becoming a chef in this French restaurant. But, alas, rats - even the most talented and charming - nothing in the world would be invited to the restaurant or a cafe-snack bar. As a rule, it only remains to be content with that remains of half-eaten food. But fortune favors Remy - he meets Linguini scullion, which will help him break into the restaurant kitchen and bring his dream to life, preparing it true masterpieces of culinary art ...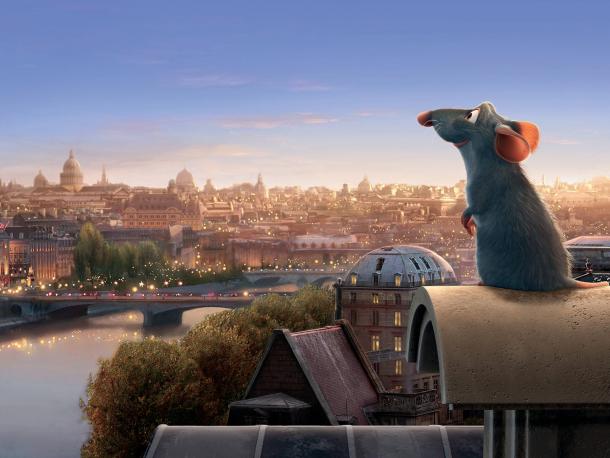 2. Soul Kitchen (Germany, 2009).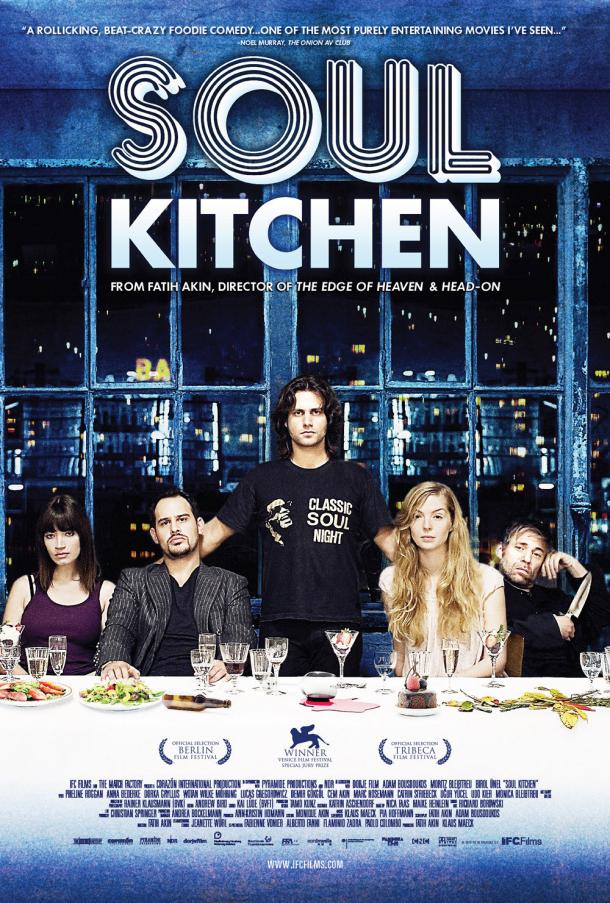 Good comedy, directed in memory of musicians group «The Doors», received in 2009 two prizes Venice festival. The film tells about the host not too successful restaurant on the outskirts of Hamburg, which is simply frightening easily attracts a variety of troubles. His girlfriend went to China, severe tax inspectors threatened to cover up his favorite thing, the ill-fated gangster brother asks him to attach himself to the restaurant, and then loses it in the map. As a result, the main character decides to get out in any way out of this desperate situation, and invites you to "Soul Kitchen" one of the best chefs ...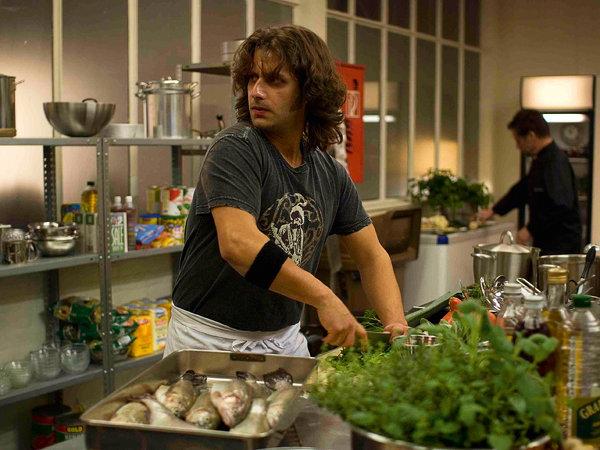 3. "Julie & Julia" (US, 2009).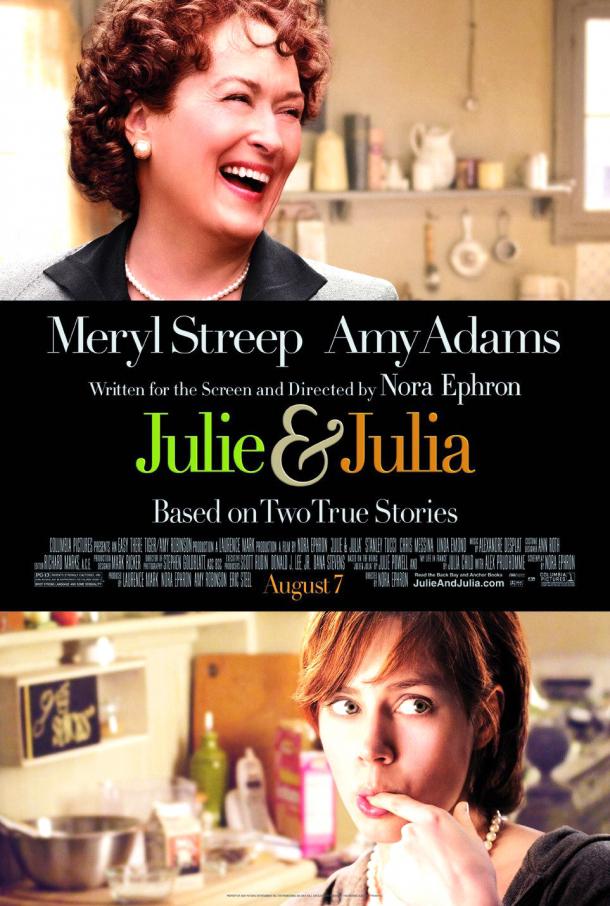 One of the most brilliant roles inimitable Meryl Streep, playing the role of the legendary Julia Child - popular TV host, chef and author of the book "Mastering the Art of French Cooking." In this film there is a colorful intricate interweaving lives of two women of different ages. First - this is Julie paullo - call-center employee, decided to prepare and describe in my blog all 523 recipe from the cookbook of his famous namesake - Julia Child, the idol of the 1950s Americans who love to cook. This appetizing movie not only shows how it is possible and necessary to prepare delicious meals, but also brilliantly proves that the true diligence and dedication of every woman can dramatically change their lives and fulfill their dreams.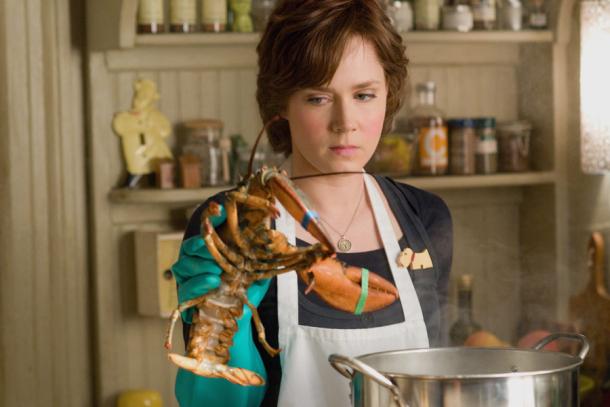 4. Chef (France, 2012).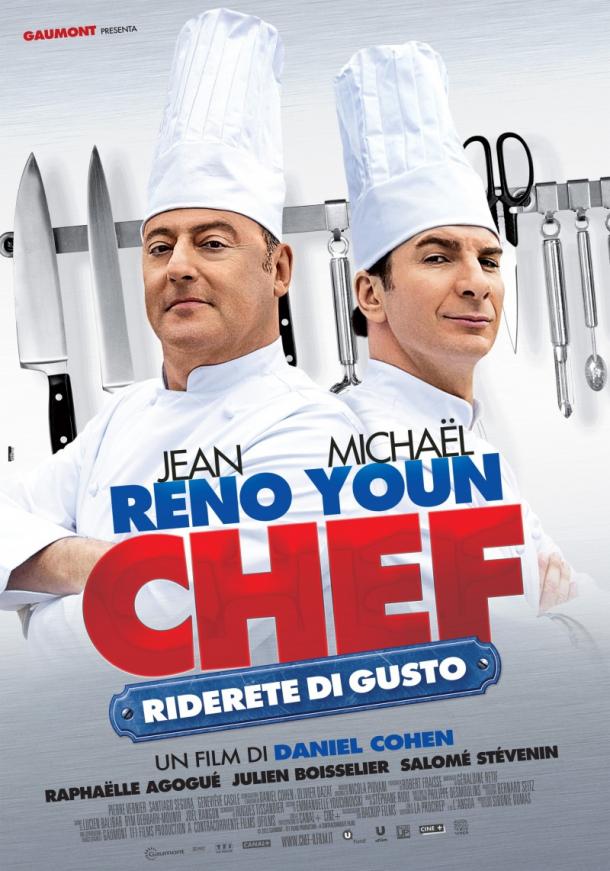 Culinary comedy about an unknown and talented chef and his relationship with the chief star. Starring Jean Reno gorgeous, the hero of which have, after all, yield the palm of young talents and Michaël Youn, who got specially for filming cooking lessons from famous French chef Alain Ducasse.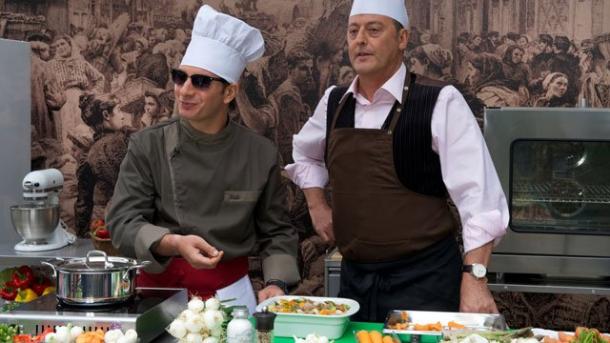 5. "A Thousand and one recipe from the menu culinary lover" (Georgia, France, 1996).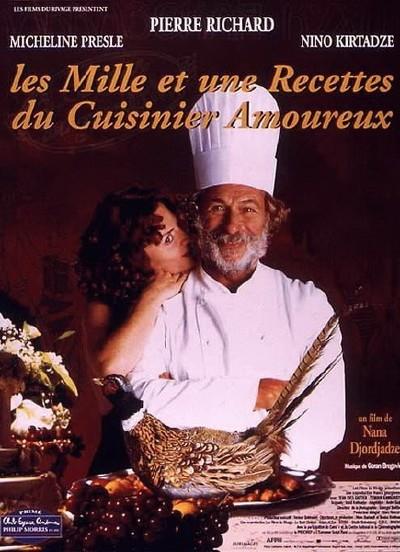 This story is about the turbulent life of a cook-Pascal traveler Ishak in a brilliant performance unmatched Pierre Richard. The story of his latest crazy love overtaken it in Georgia in 20 years of the 20th century. Pascal arrived only a few days. After all, he had no idea that it would be involved in the vortex of important and interesting events, such as fame, fortune and, of course, love. This film about the great love and the kitchen: the divine French, which is mixed with the Georgian and really makes swallowing salivating. By the way, Chef Pascal Ishak really lived and died during those years in Georgia.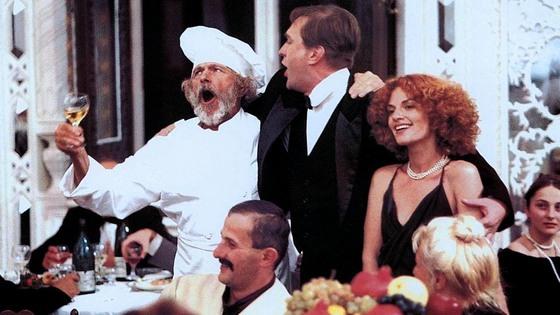 6. Bon Appetit (Spain, 2010).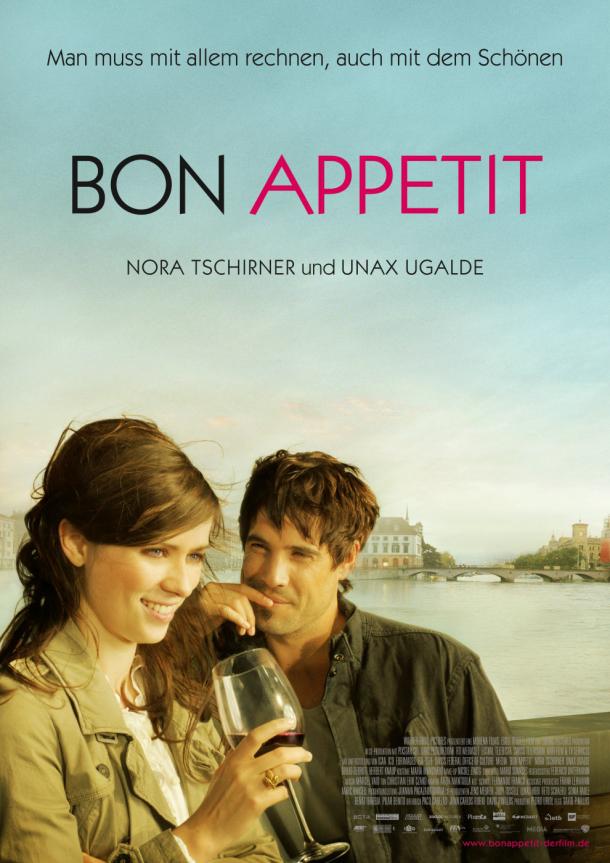 This is the Spanish romantic drama that unfolds in one of the most beautiful European cities - Zurich. Daniel, a young Spanish chef and full of ambition comes here, one of the most prestigious restaurants on probation. As a result of his undoubted talent contributes to the rapid advancement in the kitchen. Only here in the relationship with colleagues, these talents play no special role. In addition to positions sommelier at the restaurant runs a beauty Hannah, who once kissed Daniel ...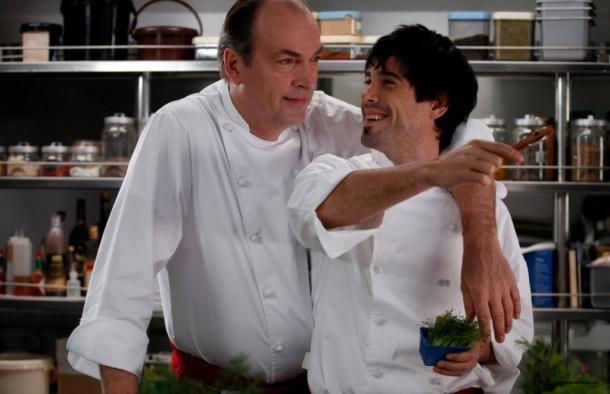 7. Lessons chocolate (Italy, 2007).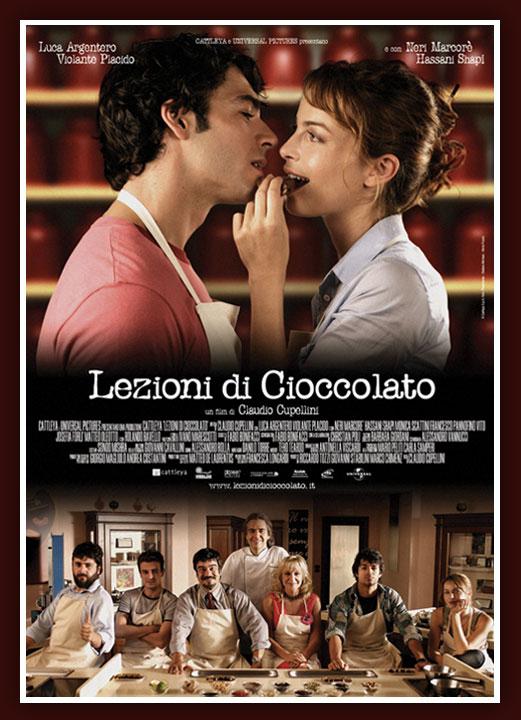 This is a good comedy, which can be a great pleasure to see any one time. Charismatic actors, high-quality sound, wonderful Italy and, of course, chocolate. Mattia, the protagonist of the film, the will of fate falls on professional courses for confectioners at the chocolate factory. Together with the other much more experienced classmates, he has to learn to create new candy. And clumsy Mattia, who all just falls out of the hands begins not only the worst period of his life, but also an opportunity to open ourselves to the other side. Discover and learn the secrets of chocolate and at the same time himself the protagonist makes a charming and slightly eccentric Cecilia ...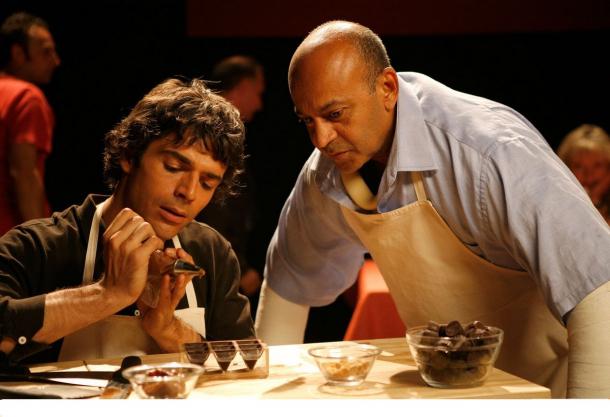 8. Female above (US, 2000).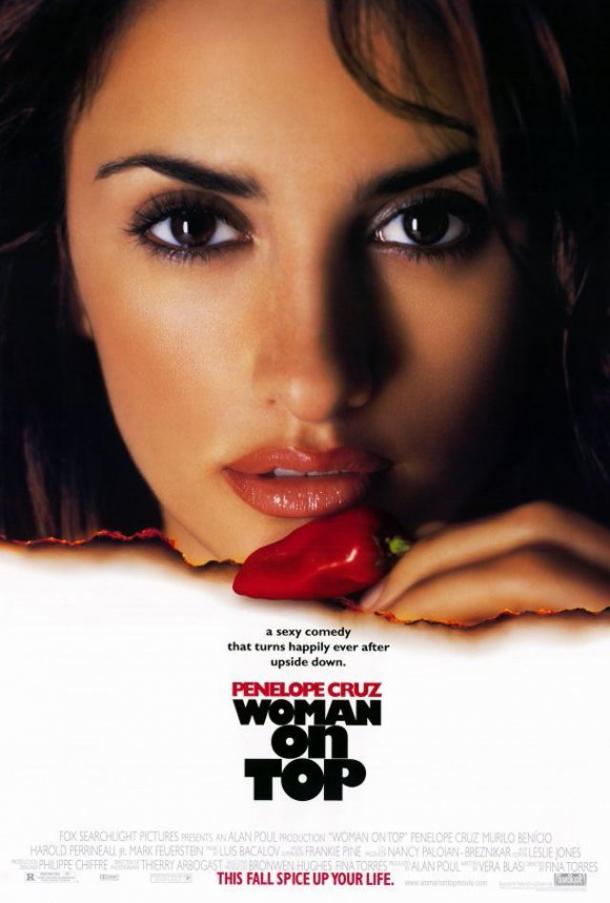 Beautiful as Spain itself, Penelope Cruz plays the role of a charming and burning Brazilian Isabella Oliveira, whose life, in general, failed. After all, its breathtakingly handsome husband Tonino has a thriving restaurant in Bahia, and the main character is a very skilful kulinarka which conducts cooking show on Brazilian TV. But, as always, the trouble comes from nowhere, and thunder rumbles while the blue - Isabelle finds her husband in bed with another. To survive such a crash, Isabella went to San Francisco for a new life and new jobs. But Tonino intends to return his wife: her travels, throws flowers, singing serenades under the balcony, etc ... By the way, Tonino played Murilo Benicio - the most handsome of the series "Clone", and if there's too much, he is romantic and soft-bodied, then here is a true macho, more audacious, but damn charming. The picture is boiling like a hot dish, passion, wonderful food and great music.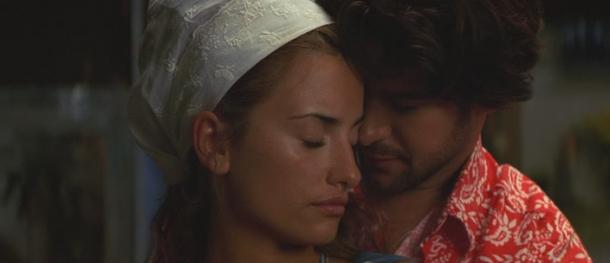 9. Eat, drink, man, woman (Taiwan, 1994).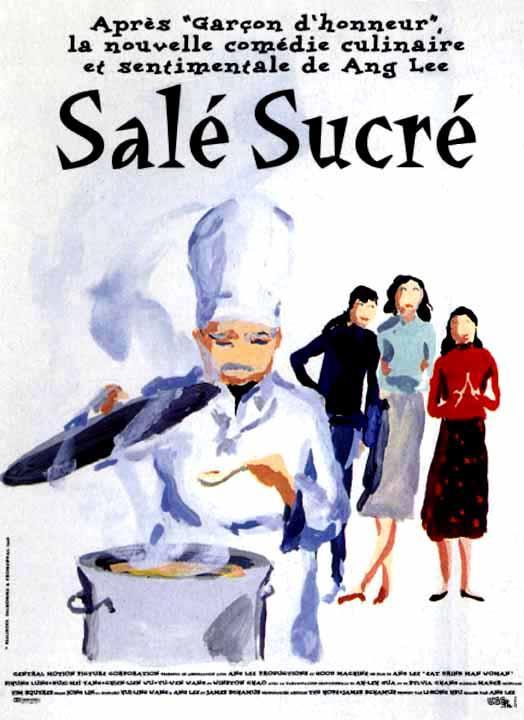 It is a family and warm film about a middle-aged, but very talented chef and his three unmarried daughters - and they all live under the same roof. It happened that the father had lost his wife early and then kept to himself. He knows and loves to cook, so the whole day cooks meals for the evening meal, after which the whole family, but the taste of which he did not feel. However, a good ear - not in the ears, and taste good - not in the mouth. Grandpa Chu and his daughters have different attitudes to the process of eating - for Chu - a wonderful and unhurried ritual, something even closer to art or religious rite. For girls the same meal - a "fast food" to eat and run farther. But the relationship to food as well determine their views on women, children, family, and life in general. After all, in the life of the four main things - eating, drinking, male and female. This is the opinion of one of the characters rendered in the name of moving and fine paintings Ang Lee.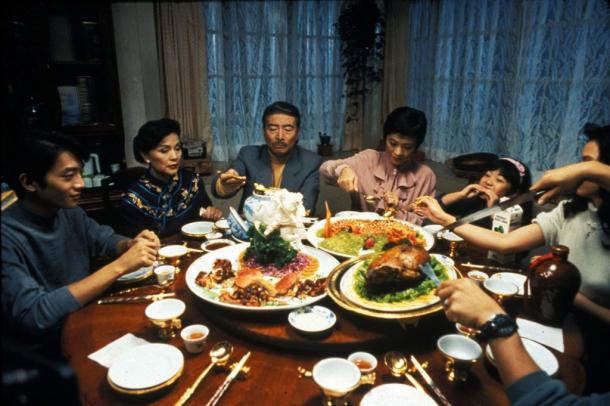 10. Tampopo (Dandelion) (Japan, 1985).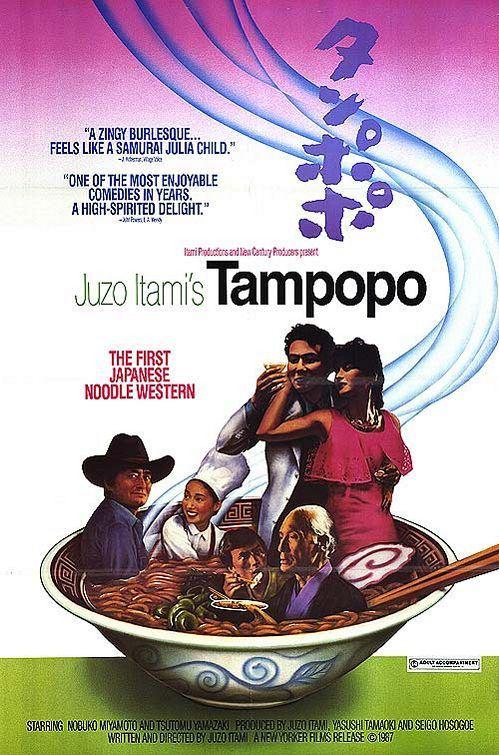 This film - a good Japanese comedy that was dubbed "the first noodle westerns." Easy, out of nowhere who undertook truck drivers in a cowboy hat pretty widow decides to help make its modest lapshevni such institution, where people would come to eat even from other quarters. For this, he and his friends help the girl find the recipes of new dishes and learn how to cook them skillfully. In addition, they are changing the interior places. As a result, there are several stories intertwined and show a certain aspect of man's relationship to food.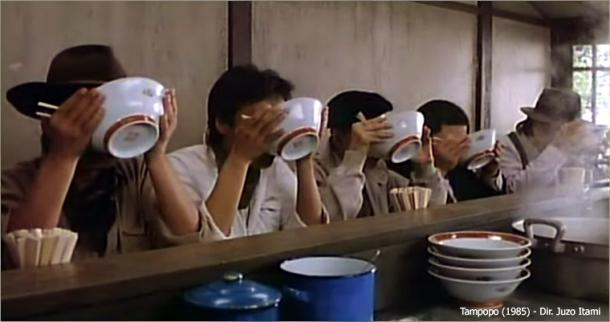 11. Irresistible March (Germany, 2001).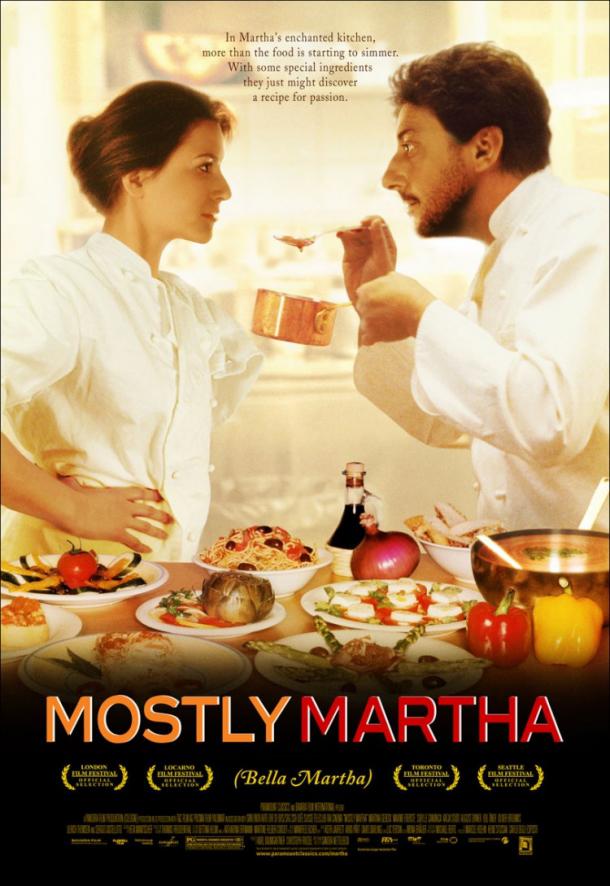 The main heroine Marta is the chef of the French restaurant in Hamburg. It is able to create in the kitchen the true culinary masterpieces. And for her in her life there is only work. But tragedy strikes - in a car crash killed her sister, Martha, and has to take to his eight-year education Lina niece. To all this, suddenly there he is - a very dangerous competitor for Martha, namely a new chef from Italy named Mario, followed suddenly appears and the real father of Lina ...
This wonderful film has been photographed Hollywood with Catherine Zeta-Jones in the title role. But he missed inherent in European painting and heat penetration, a real taste of life without unnecessary gloss.
12. Chocolate (UK, 2000).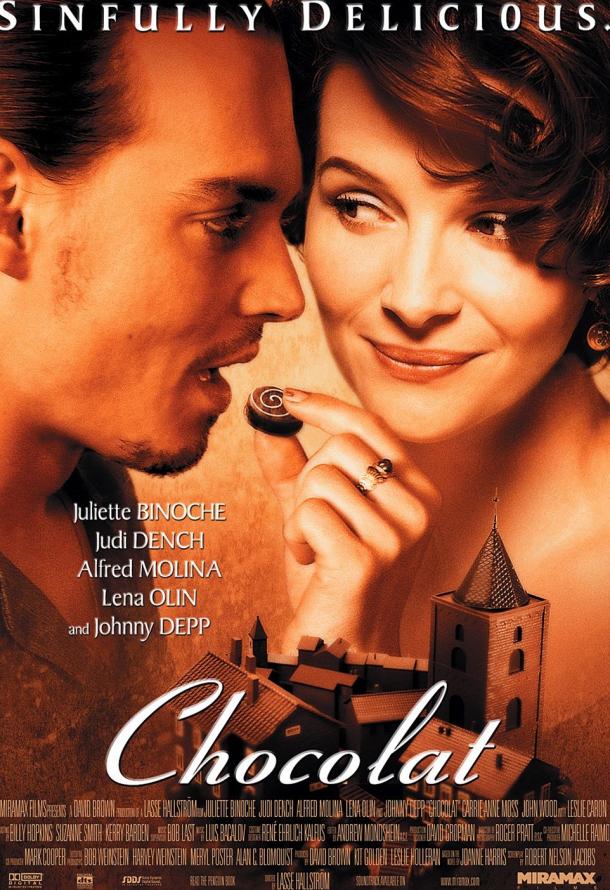 The main ingredients that director Lasse Hallström chose for his whimsical and sensual paintings became a single mother Juliette Binoche, which in 60 years, driven by the wind of change, it moved to a small village in France. As well as living in a boat vagabond Johnny Depp. And of course, chocolate, finding a way to the heart of each of the characters dull and unhappy living in the neighborhood. As a result, the finished kinoblyudo was hit. After all, people indifferent delicious and romantic story about making wishes come true.