Bishop of Khanty-Mansiysk and Surgut Paul blagochistivye parishioners (one of them Orthodox Petermann) gave the car Toyota Land Cruiser 200 exclusive jubilee version.
Pop exclusive gift received, oily face and the character was gay. He is very God's gift to their liking occurred. Now, Paul, as Aki vicar of God on earth Surgut, Khanty dopey okormit to the maximum, and fish with black cock at the same time.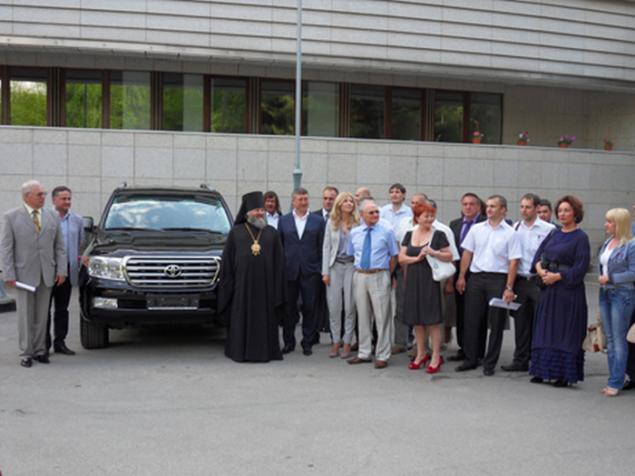 Now feel the difference ... The priest Nicholas Church Village Kylasov Alexander Karavaev replaced heavy car GAZ-66 on "invalidkoy." Now the car uses less fuel and at the same time attracting attention. Father soriginalnichat and painted it in the colors of Russian flag.