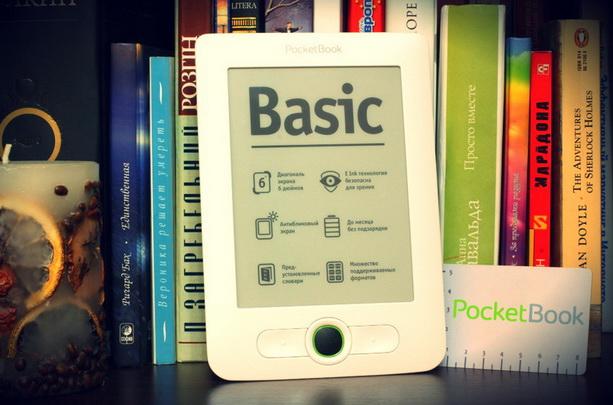 In Russia, the mass transition to "electronic reading».  
Almost 70% of Russians agreed that it makes no sense to carry a heavy Talmud, if you can fill a hundred products in tablet or reader. As a consequence - the path to the bookstore being overrun.
But the growing demand for the reading room. Among the leaders appeared PocketBook - not least because of its wide model line of easy-reader to multimedia Android-Reader (PocketBook SURFpad). New converts to the faith of "electronic reading" comrades especially like PocketBook Basic New - simple to use and nice to look at reader with a 6-inch screen.
The main controls: Power button on the bottom, two large buttons and scroll a little in-depth four-way joystick with a large button in the center of confirmation. That's all the instructions, you can use!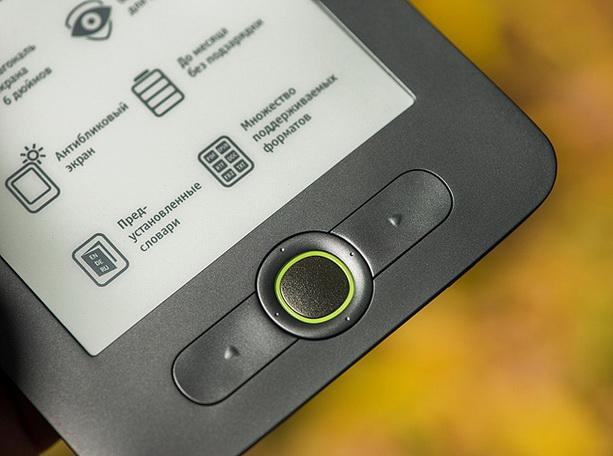 The main element of any reader - certainly display. The PocketBook Basic New it is the technology of E-Ink (electronic ink). This screen is not only not "blink" and thus does not irritate the view, but also solid saves battery power. Without socket reader can withstand up to 8000 flipping - it's almost three weeks of reading. Due to the low weight (180 grams) and compact dimensions (122, 6 176, 4 to 9, 7 mm) without straining it can take on the road and read on the subway, in a cafe or in the park.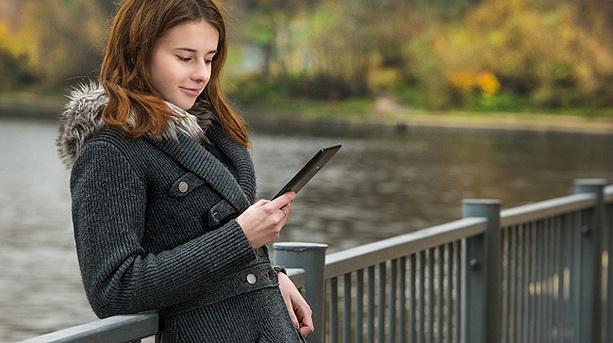 Basic New - practically omnivorous reader, it supports 15 file formats (including the popular PDF) and 4 graphics. Memory capacity is 2 GB library, it can increase due to the Micro SD card up to 32GB. Of the additional entertainment in the Basic New vocabulary and have the game "Freecell", "Sudoku", "Snake" and "Chess».
Minimalistic style PocketBook Basic New simple and attractive at the same time. This reader may well claim to be the personal "mobile library".