Love - is something for which all relationships are built on our planet. On this wonderful day, which is also a Friday, I want to show you 10 of the most unusual, daring and sometimes crazy declarations of love. Words of love of cars
Romantic way to confess his love to his girlfriend found a resident of Veliky Novgorod Artem Doroshev. He did not wait for Valentine's Day. A couple of days before the holiday, he threw a cry among their friends and social networks, inviting all interested persons to participate in the flashmob. As a result, sixty-five motorists lined up their cars in the form of a huge phrase "Marry me" in the parking lot in front of the shopping center. Arriving there at the request of her boyfriend she was very impressed by what he saw and immediately agreed to marry him.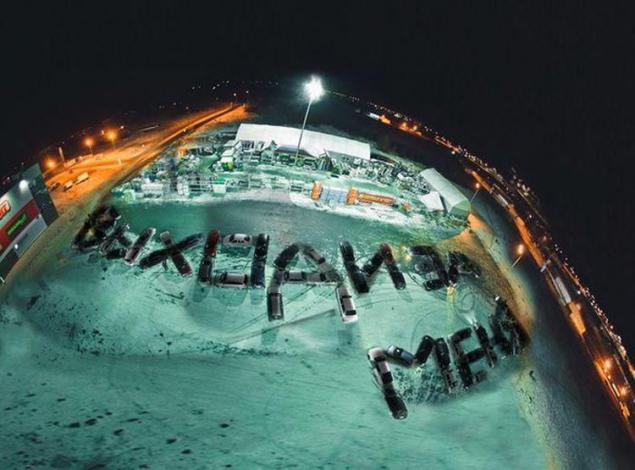 House in a gift box
One of the largest and most original gifts ever donated to a man of his beloved, can be considered a two-storey house in a suburb of Los Angeles. American photographer Dzheysin Boland presented it to his fiancee on Valentine's Day. But he decided that he just give her the keys - it's completely unromantic. And because Boland packed house in gift paper and even tied her huge red ribbon bow adorning the top.
To gift looked exactly the way you want, Dzheysin Boland invited his beloved in heaven helicopter rides, which she at first took to be a surprise holiday by 14 February. And what a surprise it was a girl, who saw from the air a real gift, made her lover!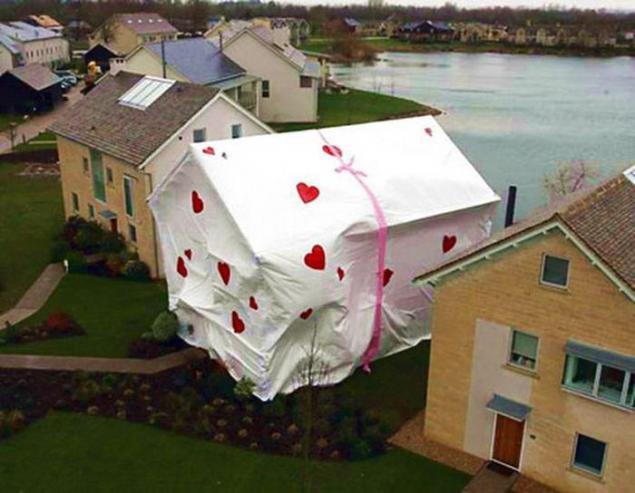 Letter M of grass in Antarctica
Polar scientists at the Polish Antarctic station long puzzled over, where did around their polar base three huge patches of grass that grew in the form of the letter M. The answer was simple and romantic! It turned out that these mysterious objects are handmade history.
They created a Polish polar explorer, stay on the station "Artstovsky" a few years before. He fed the penguins living there the seeds of certain plants, and then spread from a bird droppings huge letters M. Fertilized seeds eventually went up, and could see that the Poles who arrived in Antarctica after this naturalist-experimenter. Magda - the name of his beloved, who wanted a romantic scientist so a declaration of love.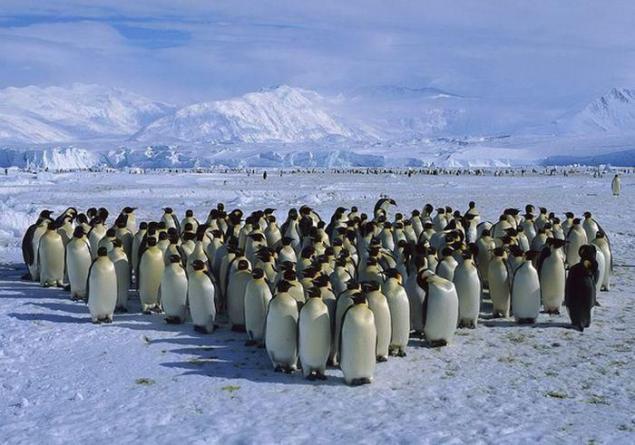 Million scarlet roses
Events of the Soviet smash hit "Million scarlet roses" was not invented by the poet Andrei Voznesensky. They actually happened, and ring in the song artist was famous Georgian painter Niko Pirosmani. His life is surrounded with many legends and anecdotes, one of which concerned a million roses.
According to legend, Pirosmani fell in love with French actress names Marguerite, touring with a theater in Tbilisi. However litsedeyka did not respond to the courtship of the artist that made him in a fit of unrequited love, even kissing the pavement, on which she was held.
In the end, desperate Pirosmani spent all my money on something that littered the street under the windows of Marguerite flowers. There were peonies, lilies, branches of acacia and lilac, poppies, anemones and many other kinds of flowers, but legend has retained only roses - so beautiful! Actress as telling the story came to the artist and kissed him on the lips. It was their first and last kiss.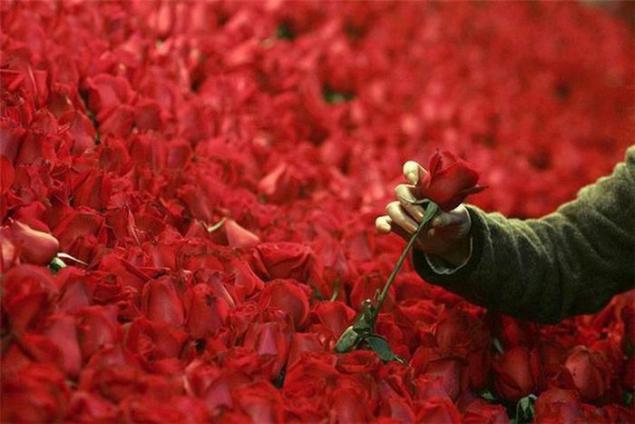 Recognition of gamer
Internet user with the nickname EquinnoxX decided to confess his love to his girlfriend by the name of Amy's a very unusual way. The fact that they - are big fans of the old games on 8-bit consoles. And the guy legendary Contra modified to fit your needs. First, he changed the names of impersonal Player 1 and Player 2 on Quinn and Emy.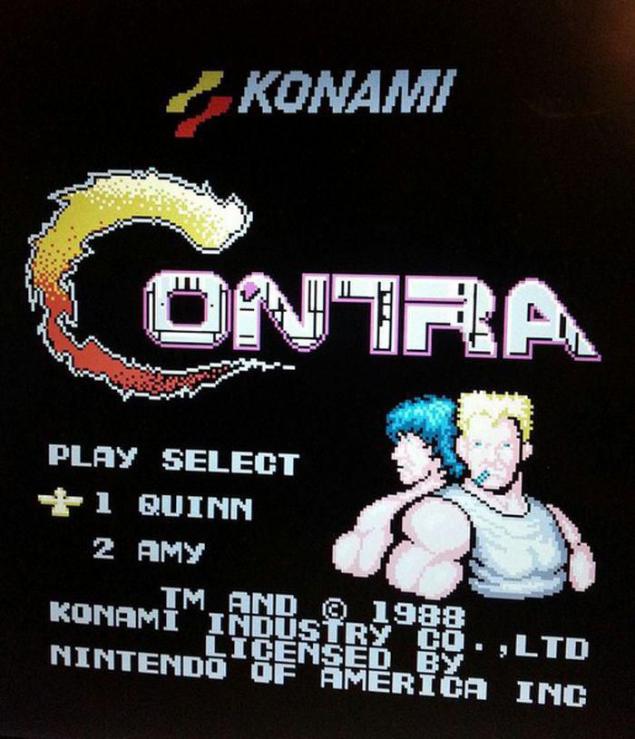 Secondly, he added a new screen pops up after going through all the missions in which he confessed his love for his other half and offered her hand and heart.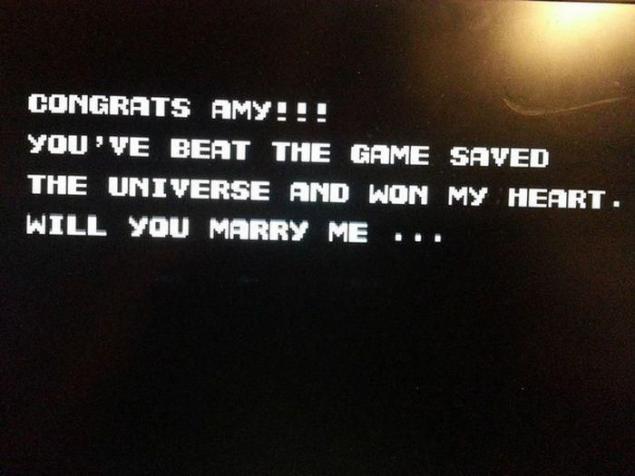 Rain of roses
One Brazilian girl named Manuela from Sao Paulo went out in the rain. Here are just fell from the sky did not drop, and rosebuds. Hundreds, thousands, tens of thousands of flowers. It turned out that in love with her boyfriend rented a helicopter rose above the house and showered her favorite flowers.
However, it ended not as he expected. Arrived on the scene the police decided to find out what happened. And it turned out, "Romeo" committed two armed attacks in order to raise money for your romantic act. But enchanted Manuela waited Man from prison.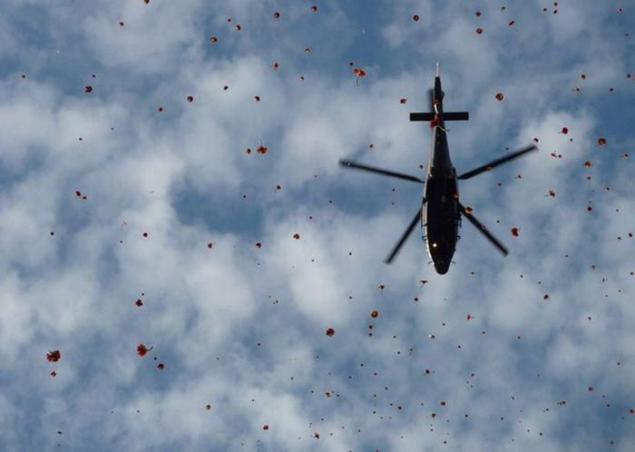 Spirits of Bruce Willis
Even married people do not forget to confess his love mate. For example, it is a couple of years ago made famous American actor Bruce Willis. It has long been also acts as a perfumer. And in 2012 he released a special flavor, dedicated to his wife, in the name of which he confesses her feelings - «Lovingly by Bruce Willis».
It turns out that Willis can be not only a brutal man, as he is usually represented in the movie, but also sensual, romantic man who is not afraid to show their feelings in public.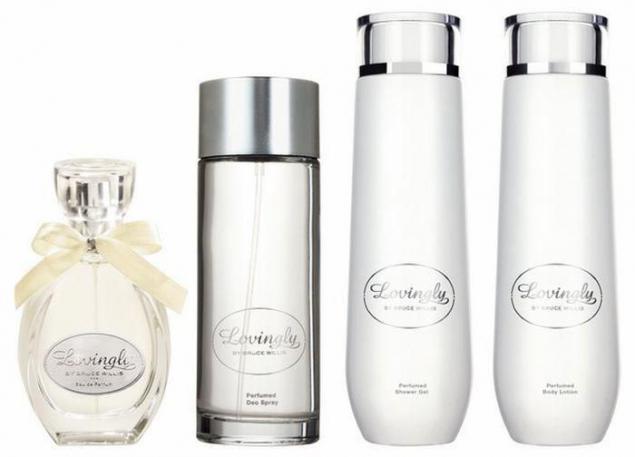 Joint plastic surgery
British musician and a performance leader Neil Andrew Megson with his girlfriend Jacqueline decided to prove to each other their love and at the same time lay under the knife of plastic surgeons. They decided to combine their masculine and feminine gender in a single entity. As a result, they have become the most similar to each other (even Neil had to insert the implant in the chest), and have the same name - Brier Genesis P-Orridge and Lady Jaye Brier P-Orridge.
This was the case when "husband and wife - one of Satan." But their happiness was short-lived. Girlfriend musician died in 2007 from complications after cancer.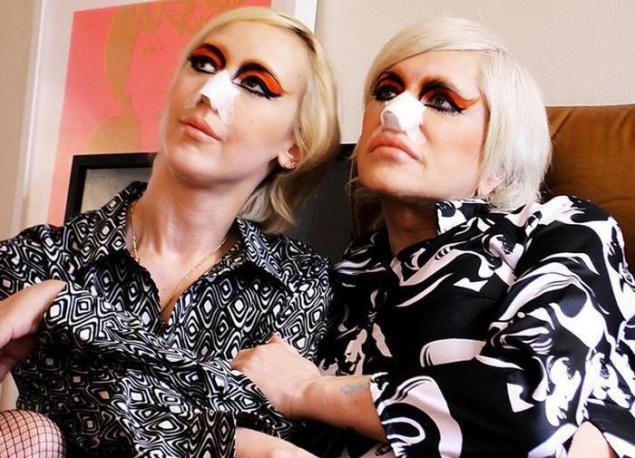 Love in Piccadilly
If the heroine songs Lima Vajkule "I started off Piccadilly" was in this area of ​​London at the right time, she would have witnessed one of the most romantic declarations of love in the history of the British capital. After all, a resident of this city decided to talk about their feelings girl who works in an office with a view of the intersection of the same name.
The guy spent all his savings to his declaration of love to every two minutes for four hours broadcast on a huge screen advertising - one of the main attractions of this area of ​​London.
Wood dedicated lost love
Sometimes that love for a long time going through the object of that love. A similar incident occurred with the British Winston Howes, whose wife died of heart failure after thirty years after the wedding. Heartbroken man decided to forever capture his love for deceased spouse. He landed on his farm a small forest of six thousand oaks. Over time, the trees grew and it turned out that the fields in the middle of this grove resembles the shape of a huge heart.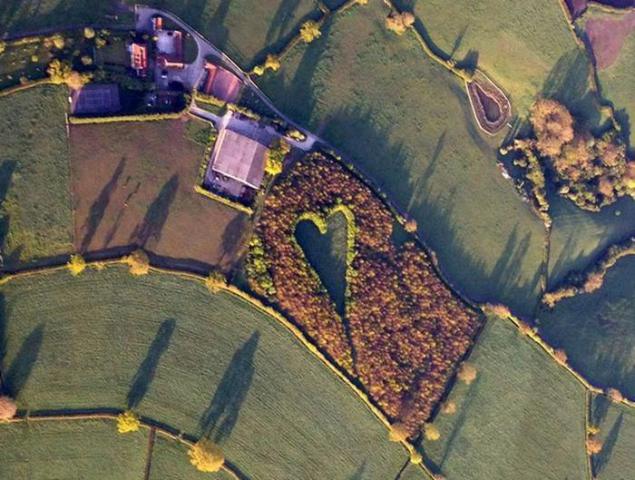 Winston believes his wife from the sky admire this declaration of love, as well as thousands of people flying over this place by plane or treat it through the program Google Earth.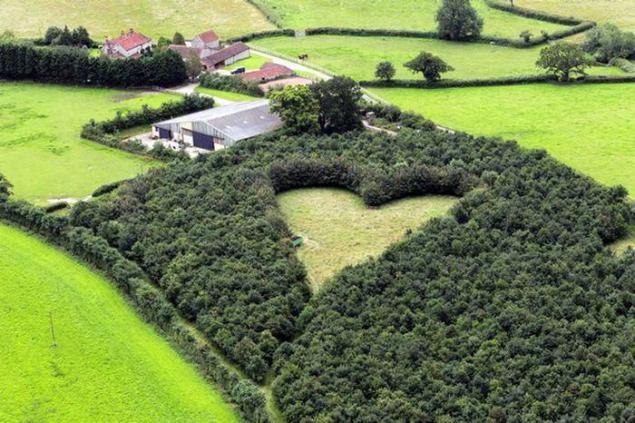 Source: nyka-huldra.livejournal.com