French illustrator Dzo Olivier created a series of drawings on the stones and skulls of animals. Basically it is meticulously traced fantastic images, animated images to the intro of horror films. Fantasy author is not unlimited, but as part of his idea, he never ceases to amaze their fans. That decorate the skull, the octopus Draw, the predatory eyes of the devil on the rock depict. Brutal artist, another word.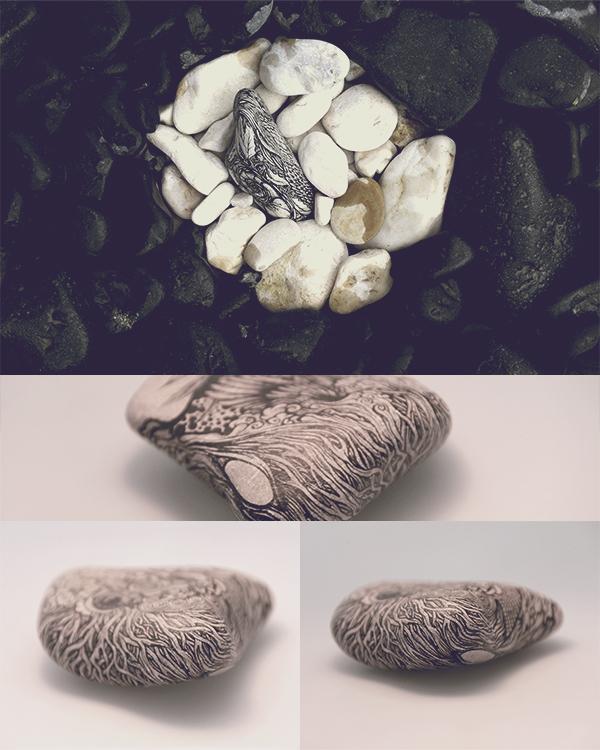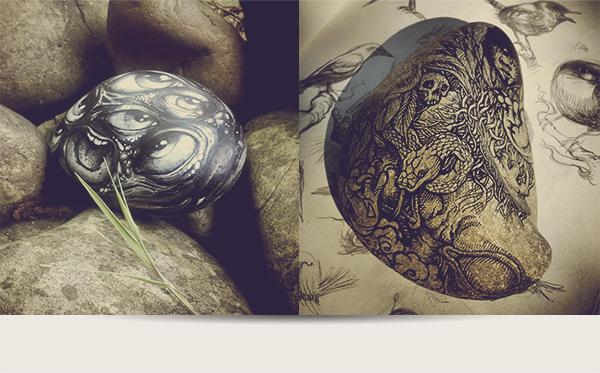 Drawing their "darkness", the artist never resorting to an eraser.
"Well, let him turn out the extra features, you never know what will grow out of the created image?»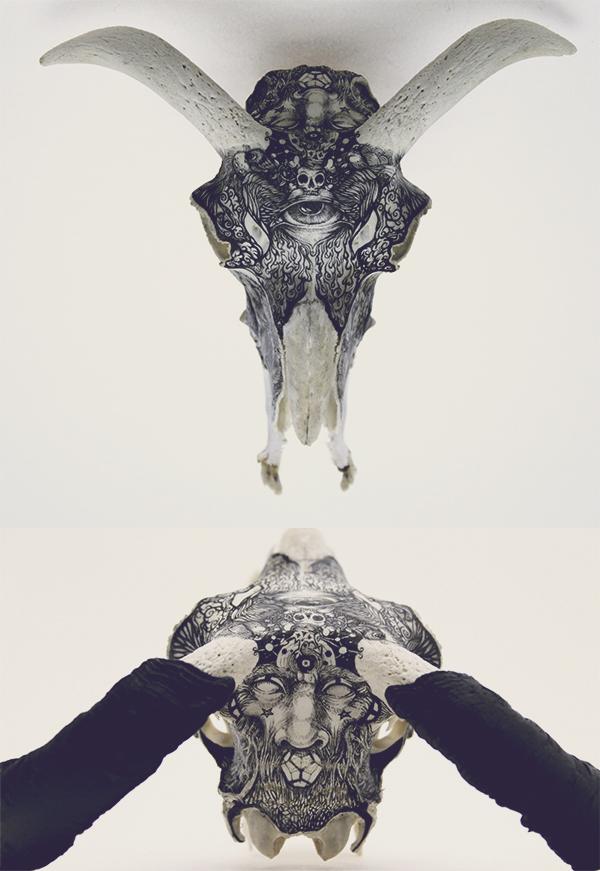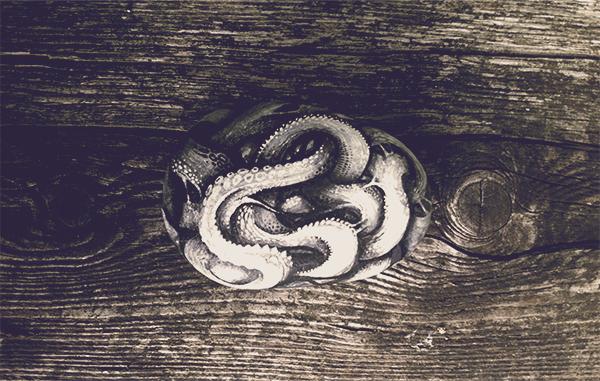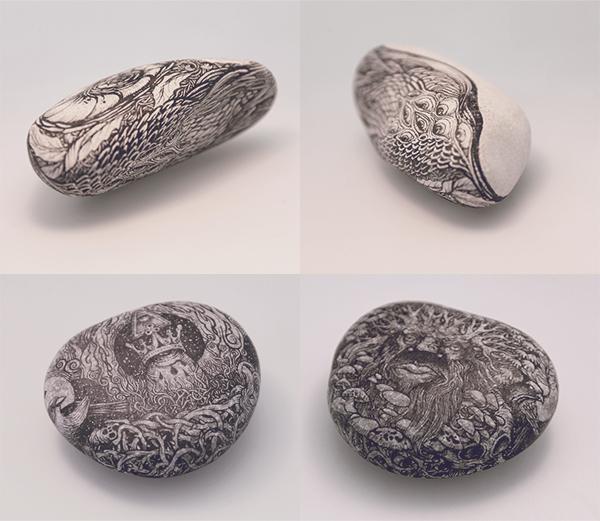 Maybe that's why, these stones look eerily alive, especially the eyes? About the skull and does want to remain silent. Mere fiends even look scary!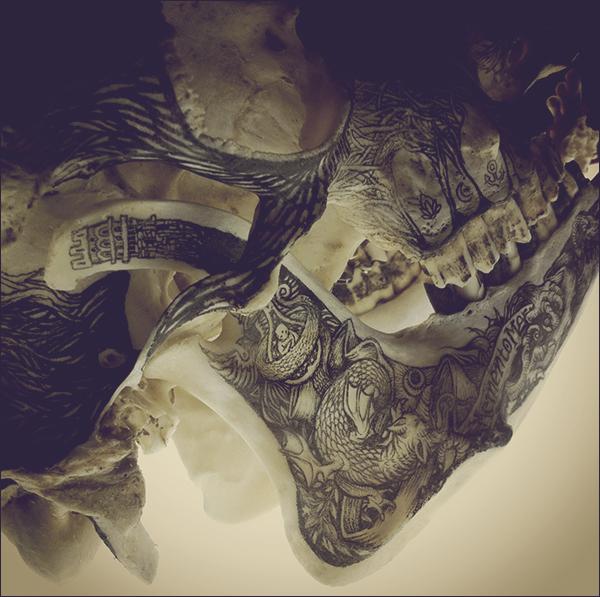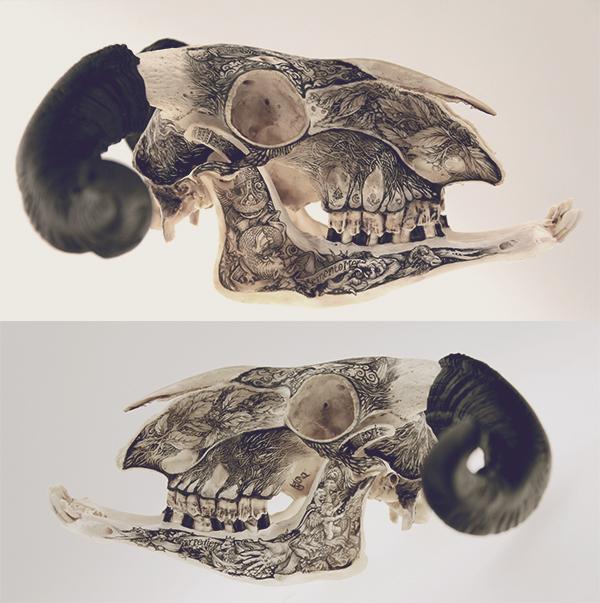 Draw the master can not just pencil, but also in graphic editors. In its specific industry quite well known.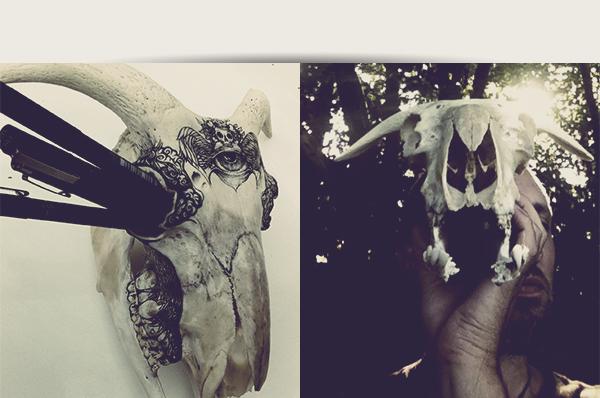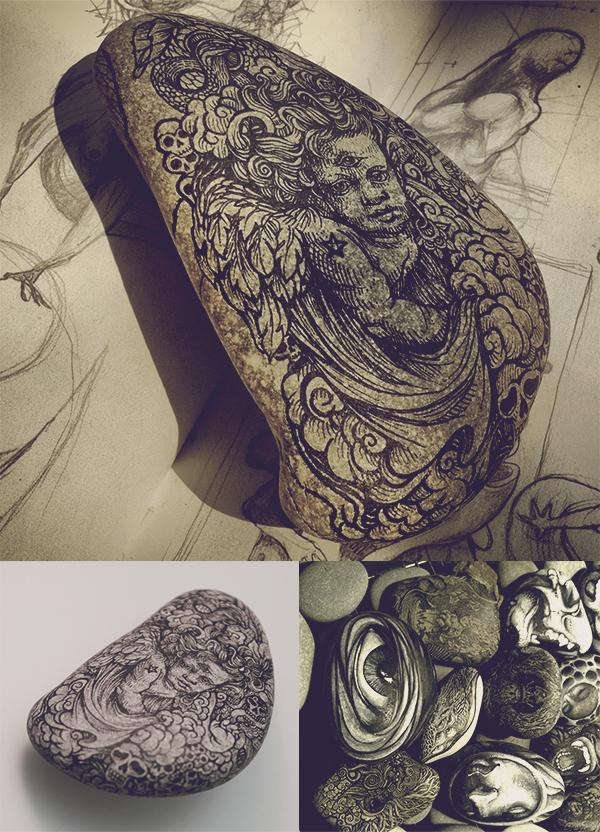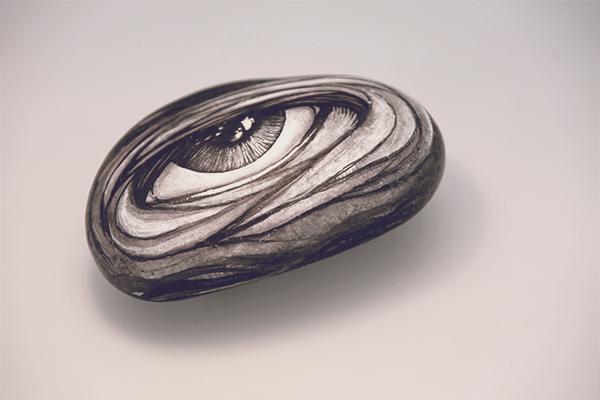 "Where are the images? Yes, I do not know! Maybe it's my inner world "- Olivier smiles slyly.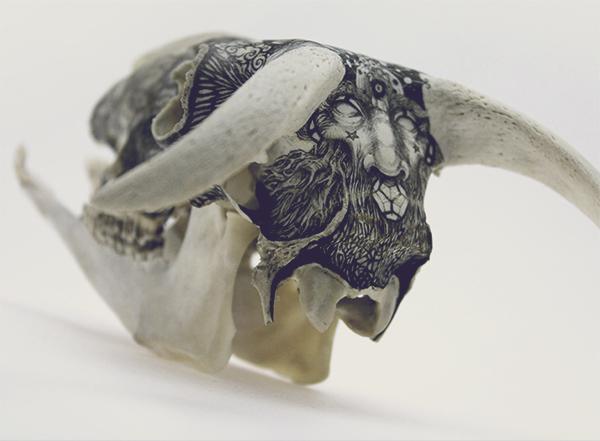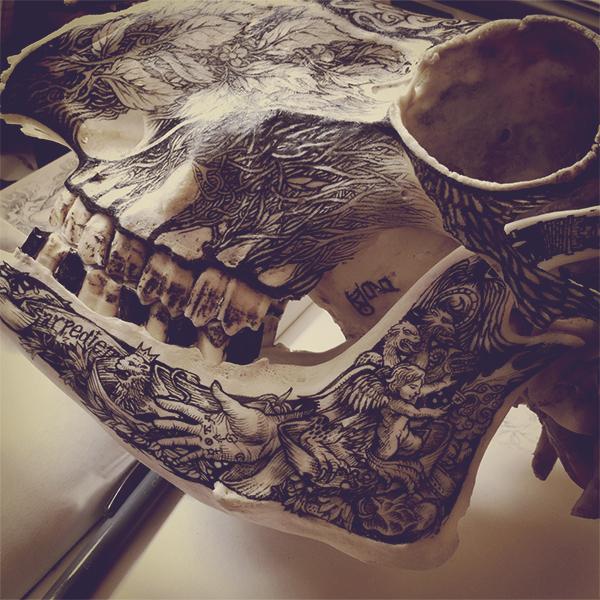 "Before the stones and bones made it purely by chance. I realized that they - the living embodiment of certain ideas on paper is not to portray. "